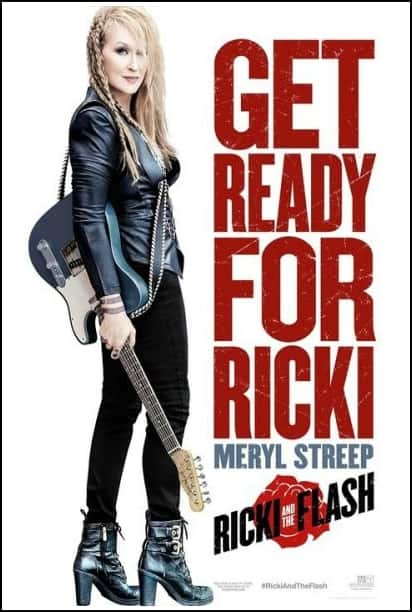 It's no secret that I spent last weekend in New York for a Ricki and the Flash press junket. I interviewed Meryl Streep, got a selfie with Rick Springfield, reflected on mother-daughter relationships and had a fun night out with other bloggers!
But all of that only makes sense together because of the movie, so it's time to share my Ricki and the Flash review!
About Ricki and the Flash

Meryl Streep takes on a whole new gig – a hard-rocking singer/guitarist – for Oscar®-winning director Jonathan Demme and Academy Award®-winning screenwriter Diablo Cody in Ricki and the Flash.

In an original film loaded with live musical performances, Streep stars as Ricki Rendazzo, a guitar heroine who made a world of mistakes as she followed her dreams of rock 'n' roll stardom.

Returning home, Ricki gets a shot at redemption and a chance to make things right as she faces the music with her family. 

Streep stars opposite her real-life daughter Mamie Gummer; Rick Springfield, portraying a Flash member in love with Ricki; Kevin Kline as Ricki's ex-husband; and Audra McDonald as Kline's new wife. 
The most obvious question people have been asking me is, how is the music in Ricki and the Flash?
Let me tell you, the music is amazing, and Meryl Streep rocks in her role as Ricki!
Even if you've seen her sing in other movies (A Prairie Home Companion, Mama Mia or Into the Woods) you've never seen her perform like she does here!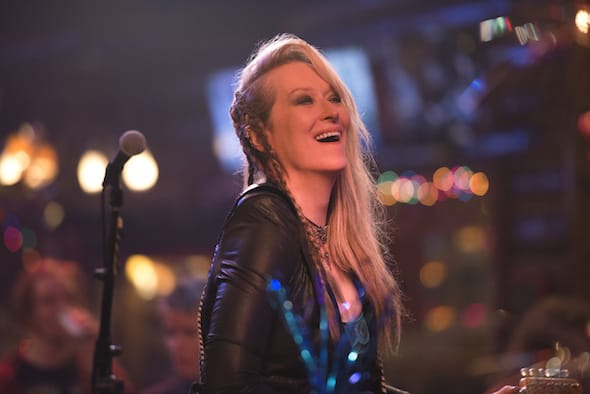 I'm not an actor, but I can't imagine that the role of Ricki, an aging lead singer of a bar-performing cover band, is an easy one to play. Yet this movie did nothing but convince me that Meryl Streep can do anything.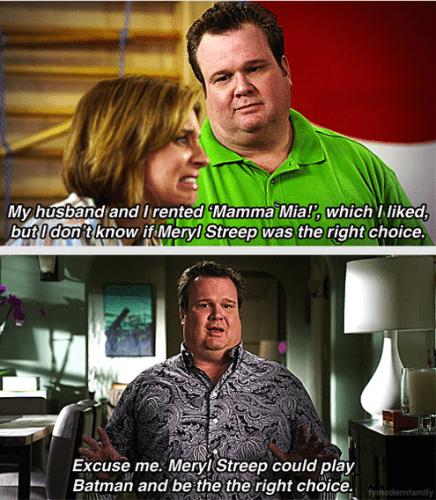 Streep plays Ricki perfectly. The funky braids and black eye makeup and crazy jewelry easily scream "rock star", but it's her gravelly voice, her penchant for sleep, her unsteadiness in her heels, that really make the performance.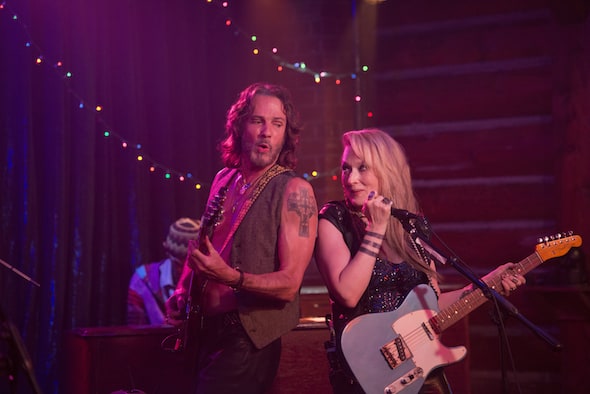 And don't even get me started on the true, live performances within the movie! Meryl Streep and Rick Springfield sing perfectly together. At times they make beautiful harmonies, but they also simply rock out like they were born to be on stage together!
The Ricki and the Flash soundtrack is killer. Including classic rock and roll songs like Tom Petty's American Girl and popular modern hits like Lady Gaga's Bad Romance, there's something for everyone!
All the songs performed in Ricki and the Flash:
American Girl
Keep Playing that Rock & Roll
Wooly Bully
Drift Away
My Love Will Not Let You Down
Cold One
Let's Work Together
I still Haven't Found What I'm Looking For
Bad Romance
Get The Party Started
Walk On
Here I am
For the Turnstiles
Paint it Black
For all the talk of performances in the movie, a small role is my favorite. Daniel the bartender is played by Ben Platt in Ricki and the Flash, and he's absolutely charming!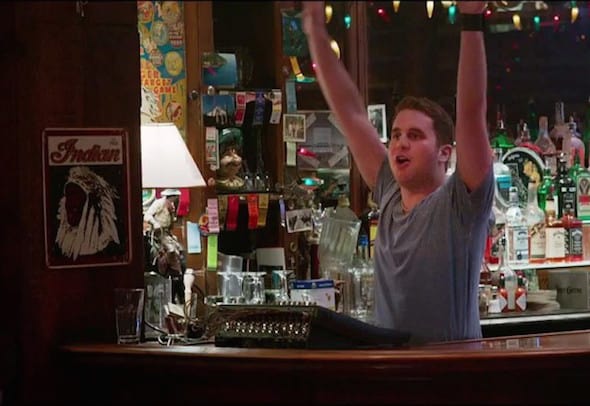 Daniel is Ricki's biggest fan, confidant and all-around cheerleader. He plays his part with such enthusiasm, it's impossible to not like him!
All in all, Ricki and the Flash is about love and family, tied together with a soundtrack that tells the story perfectly!
Ricki and the Flash is in theaters everywhere NOW. Get your tickets today!
Be sure to take a look at my first post inspired by the plot of Ricki and the Flash: Moms: 5 Ways to Keep Improving Your Relationship with Your Daughter. 
Disclosure: Sony Pictures Entertainment flew me to New York to participate in this press junket and other events related to the promotion of Ricki and the Flash.