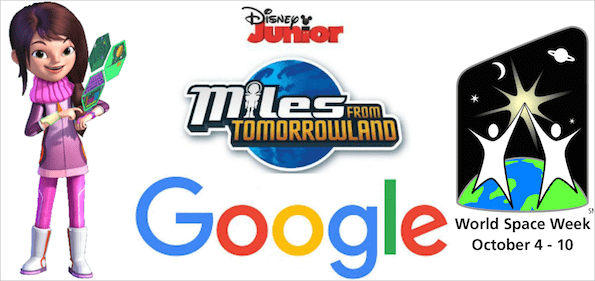 I went on a fantastic Disney press trip a few months ago that I'm still reeling from. There's plenty of information here about my experiences with The Good Dinosaur and Inside Out, but I did something extraordinary on that trip that I doubt I'll ever do again:
I went to Google Headquarters! …to talk about STEM! …and getting young girls excited about coding! …with Disney Junior!
If you can't tell, I love every single noun in those sentences and I'm so very excited to share the information with all of you!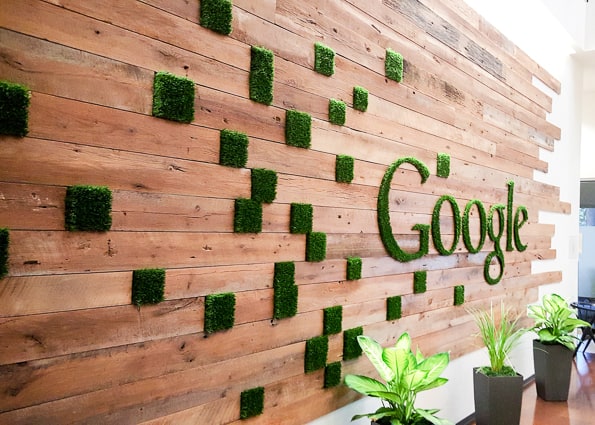 STEM stands for Science, Technology, Engineering and Math. 
There's plenty of sociological data out that there tells us we need to gently push several different demographics of young children towards exploring STEM fields, and there's no denying that there's a great gender imbalance when it comes to working in STEM occupations.
In its most simple breakdown, an equal amount of boys and girls in 9th grade will have taken enough math to pursue a STEM career. But check this out:

Of these, about 50% of the men but only 20% of women will major in a scientific field in college.
Roughly 15% of the male 9th graders 10% of the female 9th graders will complete their degrees in science.
2% of those male students will obtain their PhDs in science, but less than half of one percent of women will do the same.

It's pretty easy to see that more females drop out of science fields as they progress through their education.
The happy surprise is that influential companies are taking notice of the gender imbalance and they're working to do something about it.
I'm especially thrilled that Disney Junior is one of those companies, and they're partnering with Google to make sure they have the biggest impact on their young female audience!
I had the amazing opportunity to attend a panel discussion about inspiring kids — especially females — to explore STEM fields.
The panel was moderated by Julie Ann Crommett, CS Education in Media Program Manager at Google.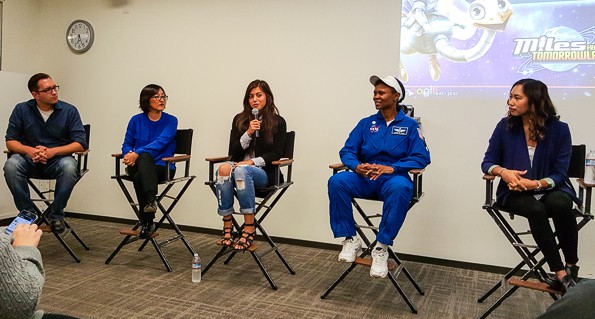 Participants included (above pictured from left to right):
Sascha Paladino, Miles from Tomorrowland Creator and Executive Producer
Diane Ikemiyashiro, Director of Original Programming, Disney Junior
Isis Anchalee, Software Engineer, Creator of #Ilooklikeanengineer Movement
Dr. Yvonne Cagle, NASA Astronaut and Consultant on Miles from Tomorrowland
 Angela Navarro, Google Software Engineer
One simple thing we can all do to encourage our daughters, granddaughters, nieces and friends to explore STEM is give them positive role models starting at a young age.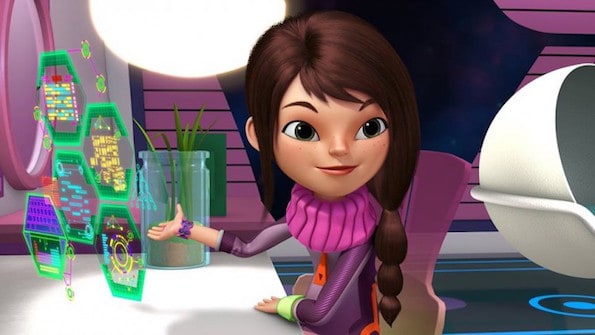 With all the entertainment options out there for our children, remember that you can control who your kids look up to on their screens. Why not give them Miles from Tomorrowland, which has an entire family of those role models?
There's even an extra-special standout in Loretta, the coding, problem-solving, lead-taking sister of the title character!
You and your family can get a great introduction to Loretta this Friday, December 4th, at 10:30am EST/PT in an all new episode of Miles from Tomorrowland titled, The Discovery Expedition. 
https://www.youtube.com/watch?v=gOVyTRlJyMA&feature=youtu.be&ab_channel=DISNEYJUNIORPR
Watch the above Loretta Coding featurette now and tune in on Friday to get a great look at Loretta!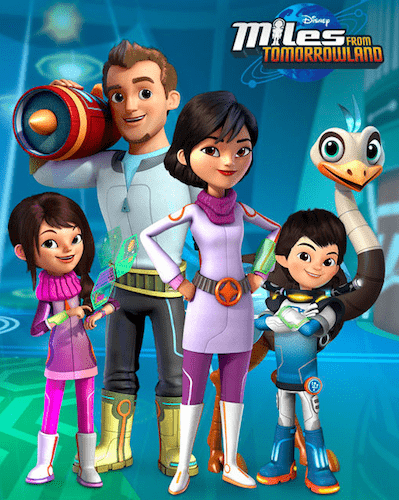 About Disney Junior's Miles from Tomorrowland: Disney Junior's "Miles from Tomorrowland" is an intergalactic adventure that charts the outer space missions of young adventurer Miles Callisto and his family – mom and ship captain, Phoebe; mechanical engineer dad, Leo; tech-savvy big sister, Loretta; and best friend robo-ostrich pet, Merc – as they help connect the galaxy on behalf of the Tomorrowland Transit Authority.

Miles, Merc and the Callisto family explore wondrous and diverse new worlds, taking young viewers and their families on a futuristic journey designed to fuel kids' natural interest in space, and at the same time reminding them of the importance of what lies close to home – the family bond.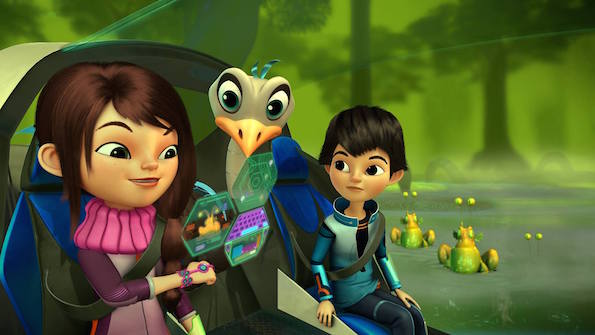 If you want to see more of Miles from Tomorrowland, check out Miles from Tomorrowland: Let's Rocket! on DVD and see my Let's Rocket review!