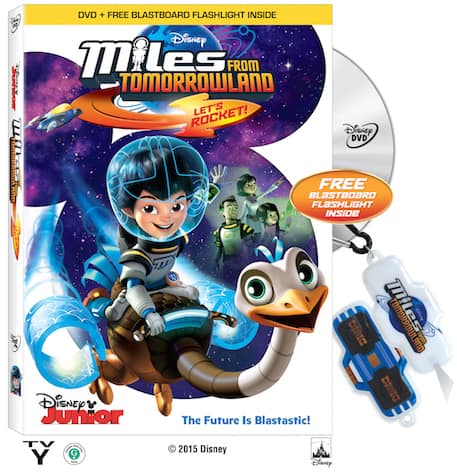 Have you heard of Disney's Miles from Tomorrowland? It just started airing on Disney Junior in February 2015.
Since we ditched our cable a long time ago, my kids haven't had a chance to watch Miles from Tomorrowland until we received the new DVD to review.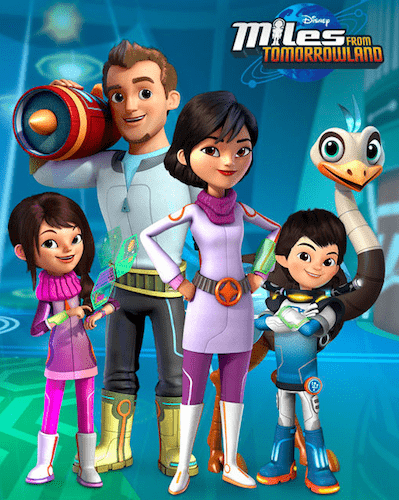 About Miles from Tomorrowland: Disney Junior's "Miles from Tomorrowland" is an intergalactic adventure that charts the outer space missions of young adventurer Miles Callisto and his family – mom and ship captain, Phoebe; mechanical engineer dad, Leo; tech-savvy big sister, Loretta; and best friend robo-ostrich pet, Merc – as they help connect the galaxy on behalf of the Tomorrowland Transit Authority.

Miles, Merc and the Callisto family explore wondrous and diverse new worlds, taking young viewers and their families on a futuristic journey designed to fuel kids' natural interest in space, and at the same time reminding them of the importance of what lies close to home – the family bond.

Like other Disney Junior shows that this mom loves, Miles from Tomorrowland demonstrates elements of education and social values while providing excellent entertainment for the kids!
I'm not the only one who's excited about this show. Check out the comment when I shared an image of Let's Rocket on Instagram: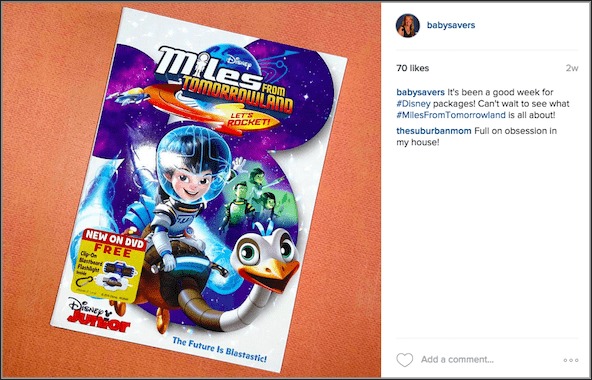 If your own little ones are dying to see Miles from Tomorrowland, the new DVD, Let's Rocket, is the perfect introduction for them! Let's Rocket includes the premiere episode plus four additional episodes:
Runaway Shuttle/Surfin' The Whirlpool
Ocean In Motion/Explorer Exchange
Game On/ How I Saved My Summer Vacation
Who Stole The Stellosphere?/Rock N' Roll
To The Goldilocks Zone/Hiccup In The Plan
As an added bonus, every DVD includes a FREE exclusive clip-on Blastboard Flashlight that you can't get anywhere else!
Miles from Tomorrowland: Let's Rocket is available on DVD with a suggested price of $20. Right now
Miles from Tomorrowland: Let's Rocket can be purchased from Amazon for $12.23. That's 39% off the list price and it's eligible for free shipping!
Dislosure: I received this DVD from Disney and/or the associated PR firm at no charge to facilitate the review.