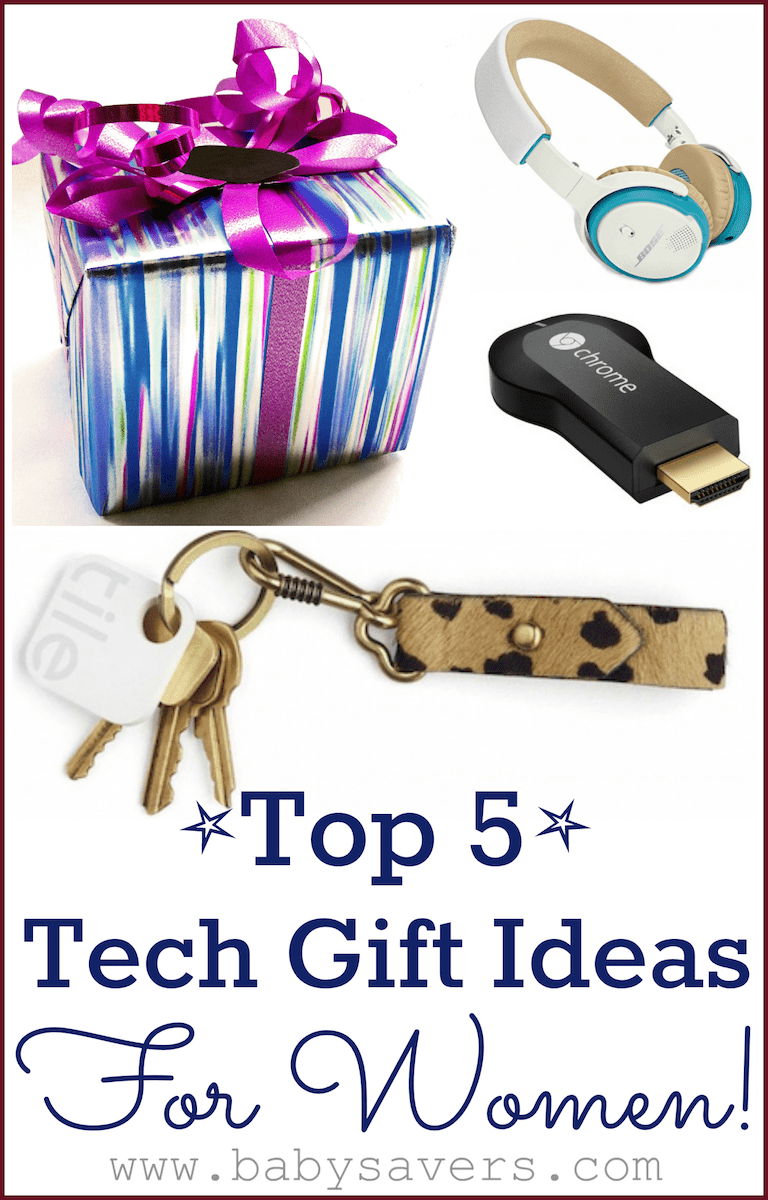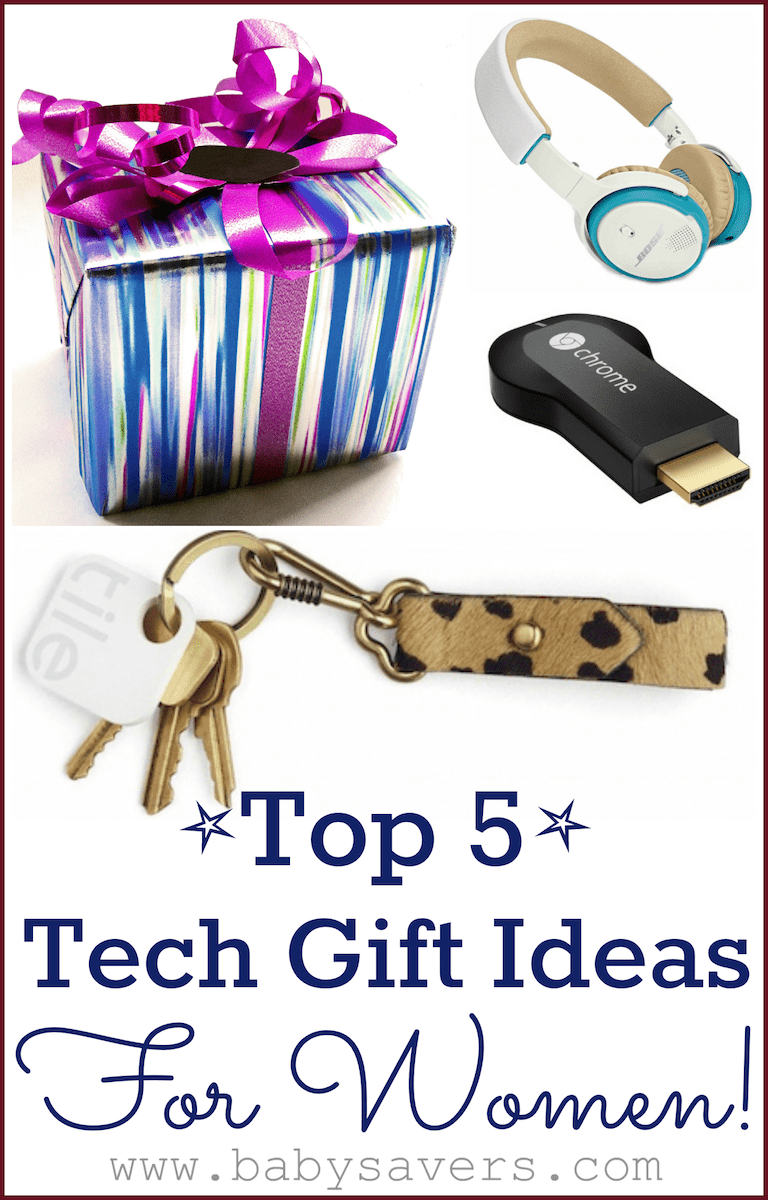 I was recently a guest on a #VZWBuzz Video Recap, where Monica from The Online Mom and I had a fun discussion about smartphone accessories. I'm not the best at videos (you can see I have a hard time sitting still and keeping my responses concise!), but it was fun and I learned a lot.
One key thing I learned during our chat is that 80% of moms were hoping for a tech gift this year for Mother's Day. I don't know how many of those women actually received something technology-related on their day, but I do understand the sentiment.
I'm a mom and I love technology and gadgety things, so tech gifts are always welcome on any special occasion!
I know I'm far too late to suggest Mother's Day gift ideas for this year, but moms aren't the only women who get gifts, and Mother's Day isn't the only day to give them. Graduation parties will be happening for the next few months, along with plenty of other reasons to celebrate and give gifts.
Top Technology Gift Ideas for Women
Top Technology Gifts for Women
I've come up with a fun list technology gifts for women. I like that there's nothing complicated or wildly futuristic in this list. It's full of simply good items that should be fun to use while making life easier!

I've been using Tile trackers for about three years and they make my life so much easier! I have one on my keys and one in my Kindle case. I've also popped a Tile tracker in my checked luggage and in a stroller pocket at Disney World!

The updated Tile Mate is a versatile, cost-effective tracker for everyday things. Now with a longer 200 ft range, mate easily attaches to keys, purses or anything else you need to keep track of regularly. Working with both Apple iOS and Android devices, Tile is the smart companion for all the things you can't stand to lose.

 When you attach Tile to an item, you're really tethering them both to your phone. When your stuff gets lost, it has a buddy that knows what to do. Even better, since every phone with Tile helps find your stuff, your search range is potentially limitless.

If she's a shopper, Amazon Prime will be her BFF!

Gifting a special someone with a Prime membership gives her FREE 2-day shipping on most items, total access to Prime instant videos (who wouldn't love Mozart in the Jungle?), free books to borrow from the Kindle Owner's Lending Library, free unlimited photo storage, free streaming music and more! 

The Google Smart Light Starter Kit is the perfect gift to help someone who wants or needs a smarter home! Read my Google Smart Light Starter Kit review! The included Google Assistant makes this starter kit a fantastic buy!

Use the Google Smart Light Starter Kit to control the lights using just your voice. Set up in a snap: just plug in Google Home Mini, screw in the GE C-Life smart light bulb, and download the Google Home app to get started. Then just say "Hey Google" to dim, brighten, turn on and turn off the lights.

I love these earbuds so much. The quality is amazing, and I especially love that they're adjustable to the size of your ears. I never knew that I needed earbuds for small ears until I tried the Sony Truly Wireless Earbuds!

Freedom perfected in a truly wireless design, with industry leading noise canceling powered by Sony?s proprietary HD Noise Canceling Processor QN1e. Form meets function with up to 24 total hours of battery life with quick charging, touchpad controls, premium sound quality, and smart features like Wearing Detection and Quick Attention Mode.

Health is always important, and the Fitbit Inspire helps you make health a priority!

Fitbit Inspire is a friendly fitness tracker for every day that helps you build healthy habits. This encouraging companion motivates you to reach your weight and fitness goals and even enjoy the journey with calorie burn tracking, goal celebrations, sleep tracking & guidance, Reminders to Move and up to 5 days of battery life.

We love our Chromecast for all sorts of reasons, but we use it the most for streaming movies and watching them on our non-smart TV. It's a great product for someone who wants to explore cord-cutting. It's also helpful with younger kids in hotel rooms - it's so much easier to watch child-friendly programs!

Chromecast is designed to make the most of the apps and entertainment already on your phone. Shows, movies, live TV, YouTube, photos and more. It's all just a tap away from all of your family's devices.

If you watched the Verizon video recap I did, these are the headphones I jumped all over as soon as my co-host pulled them out to show them off. I believe I said something like, I want exactly those headphones! The color and everything!"

Of course, the color drew me in first. The white and teal combination is gorgeous! But the fact that they're Bose, a brand well-known for quality puts them right at the top of my own wishlist.

The best-performing around-ear headphones from Bose.

QuietComfort 25 headphones are engineered to sound better, be more comfortable and easier to take with you. Put them on, and suddenly everything changes. Your music is deep, powerful and balanced, and so quiet that every note sounds clearer.

Even air travel becomes enjoyable, as engine roar gently fades away. No matter how noisy the world is, it's just you and your music—or simply peace and quiet.

Photo Credit: www.amazon.com

A stylish and functional smart watch - the Michael Kors Smartwatch offers heart rate tracking, phone notifications, GPS, NFC payments, Google Assistant, music controls and much more!

Do you have other ideas for technology gifts women would love to receive? Please share in the comments!