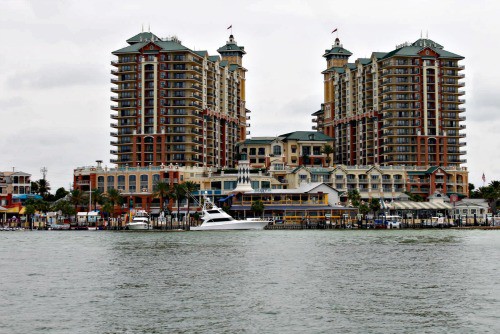 It wasn't that long ago that I was on a Brandcation with a handful of other influential mom bloggers. We stayed at the best condo rentals in Destin, Florida: the Emerald Grande at HarborWalk Village.
The Emerald Grande resort was nice enough to cover a good portion of the accomodation costs to make it possible for the entire group to stay in the condos at the resort. Groups of four were assigned to a condo and we were set to move in for a long weekend.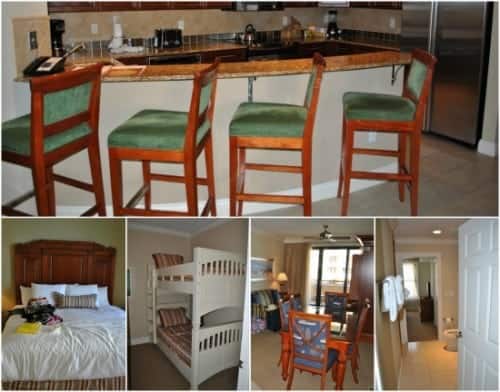 I walked into the luxury condominium and knew that we were staying in the best condo rental in Destin Florida! We could have fit twice as many mom bloggers into our room than what was assigned and still had plenty of space to live for a few days.
The condo we stayed in offered more than enough sleeping area for the four of us. I shared the master bedroom with Maggie from My Baton Rouge Mommy. Tiff from Babes and Kids Review had a bedroom with a double bed and TerriAnn from Cookies and Clogs took a bedroom with bunk beds. There was also a couch with a pull-out bed that was never even used!
Two bathrooms, a full kitchen and a lovely balcony rounded out the condo's offerings, but there was plenty more to see and do outside of the condo.
Like swim in the indoor and outdoor pools: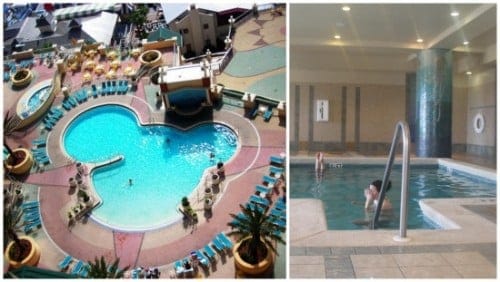 Or hop a shuttle boat to the resort's private island: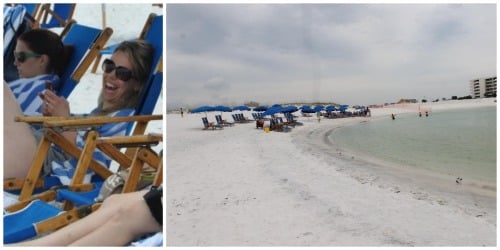 Or enjoy the wide variety of shops and restaurants on the HarborWalk: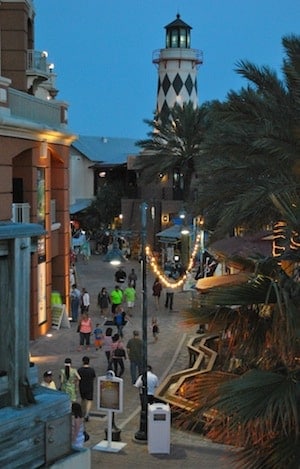 If you're looking for restaurants in Destin, Florida, our group enjoyed meals at La Famiglia on the Harbor, Harry T's, and Crab Island Cantina, as well as breakfast and lunch at the Emerald Grande Resort. Each restaurant offered great food and gorgeous views of Destin Harbor!
If you want to participate in snorkel, snuba or kayaking adventures you can drop by Destin Snorkel to hop on an excursion with great guides who stay with you through the adventure.
The HarborWalk Village is gorgeous when it's lit up and night, and there's no better view than seeing the properties from the water. For added entertainment consider a Destin Pirate Cruise. Bring the family on the Buccaneer Treasure Hunt pirate cruise or  have adults-only fun for 21+ passengers on the Scurvy Dogs' Club Destin Pirate Cruise.
I'll be writing more to showcase the brands who participated in Brandcation and the Destin, Florida, tourist attractions that took this trip to the next level! Stay tuned!
Thank you to Momdot for the photos in this post and for planning this fun adventure!
Disclosure: media rates and in some cases comped activities were provided to showcase this venue and destination properly.