Toy Story 4 Forky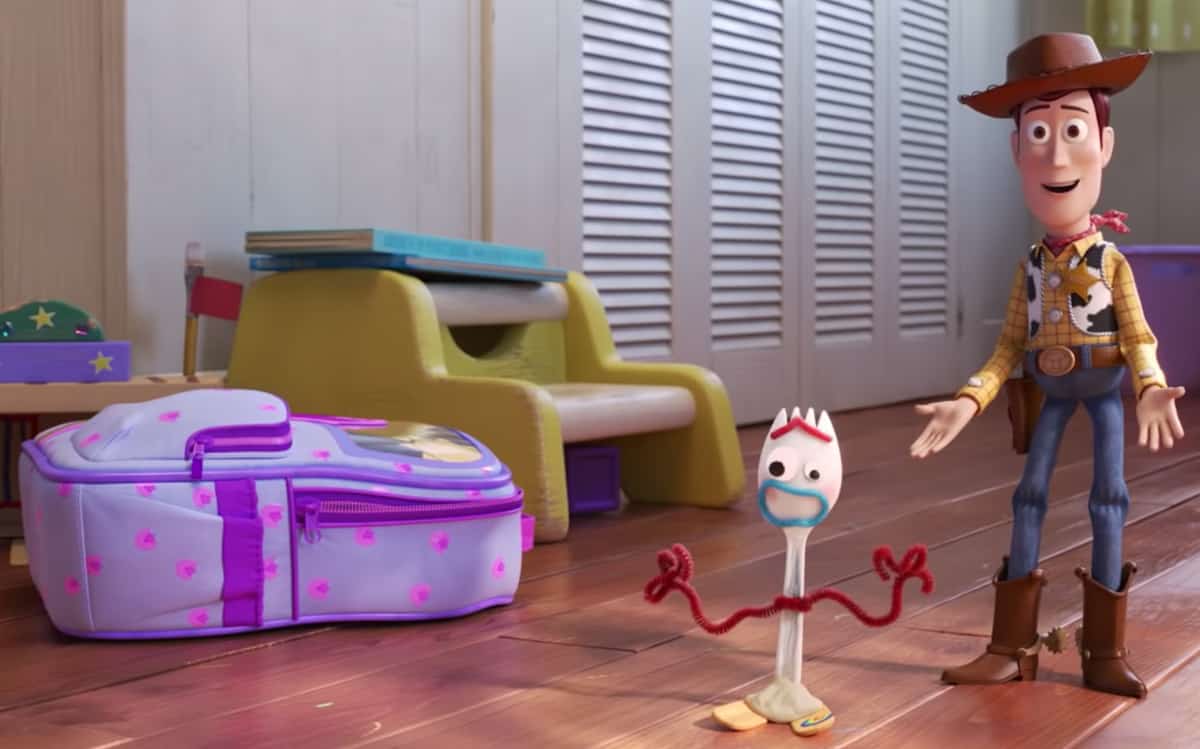 Have you seen the Toy Story 4 trailer featuring Forky the spork? If you haven't, you need to watch it now! Just click Play on the video below:
Related: Read my spoiler-free Toy Story 4 parent review! Then check out my Disney Toy Story Land post about all things Toy Story Land at Disney's Hollywood Studios!
Toy Story 4's Forky even has his own character poster!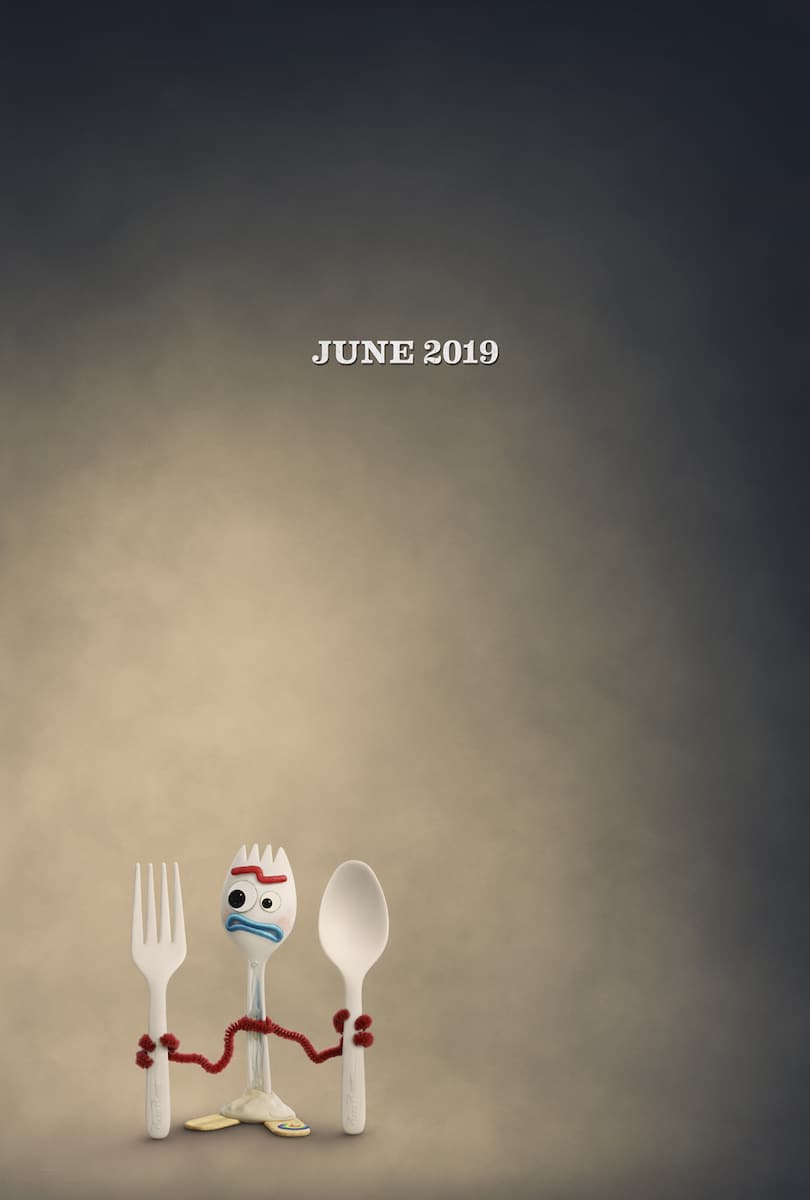 The Toy Story 4 Spork, Forky, is a new character in the Toy Story franchise. He was crafted by Bonnie in school.
What is Forky made from? Forky is made out of a spork, googly eyes, pipe cleaner arms, a yarn eyebrow and a rubber band mouth. His feet are made from a broken popsicle stick stuck to his spork body with white clay.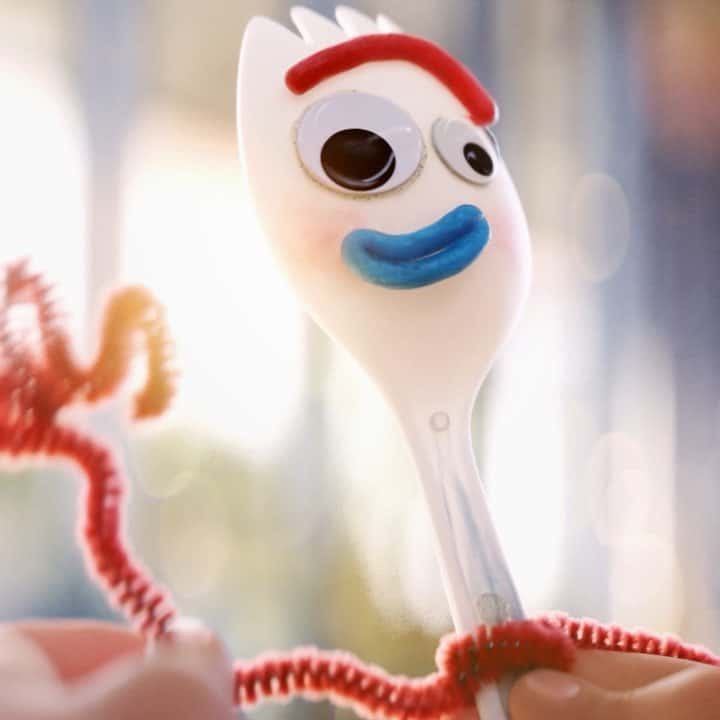 Forky is voiced by Tony Hale. Wondering where you've seen Tony Hale before hearing his voice in Toy Story 4? You may recognize him from his most famous roles in Veep and Arrested Development. If not, you'll just have to trust me. He's hilarious!
You can tell by the video that Forky is a quirky guy. He doesn't feel like he belongs with the rest of Bonnie's toys. In fact, Forky doesn't think he's a toy at all. Sounds familiar, doesn't it?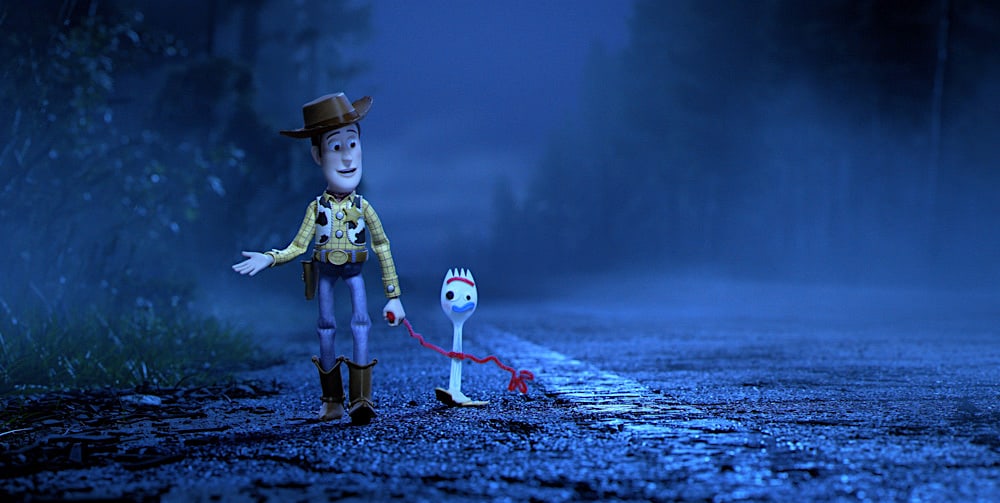 Forky is an insecure character in Toy Story 4. As of right now, we don't know if he's looking to fit in or if he doesn't know what to do with those feelings. I think it will be interesting to see how the character of Forky develops.
Toy Story 4 opens in theaters in the United States on June 21, 2019. See your local showtimes here.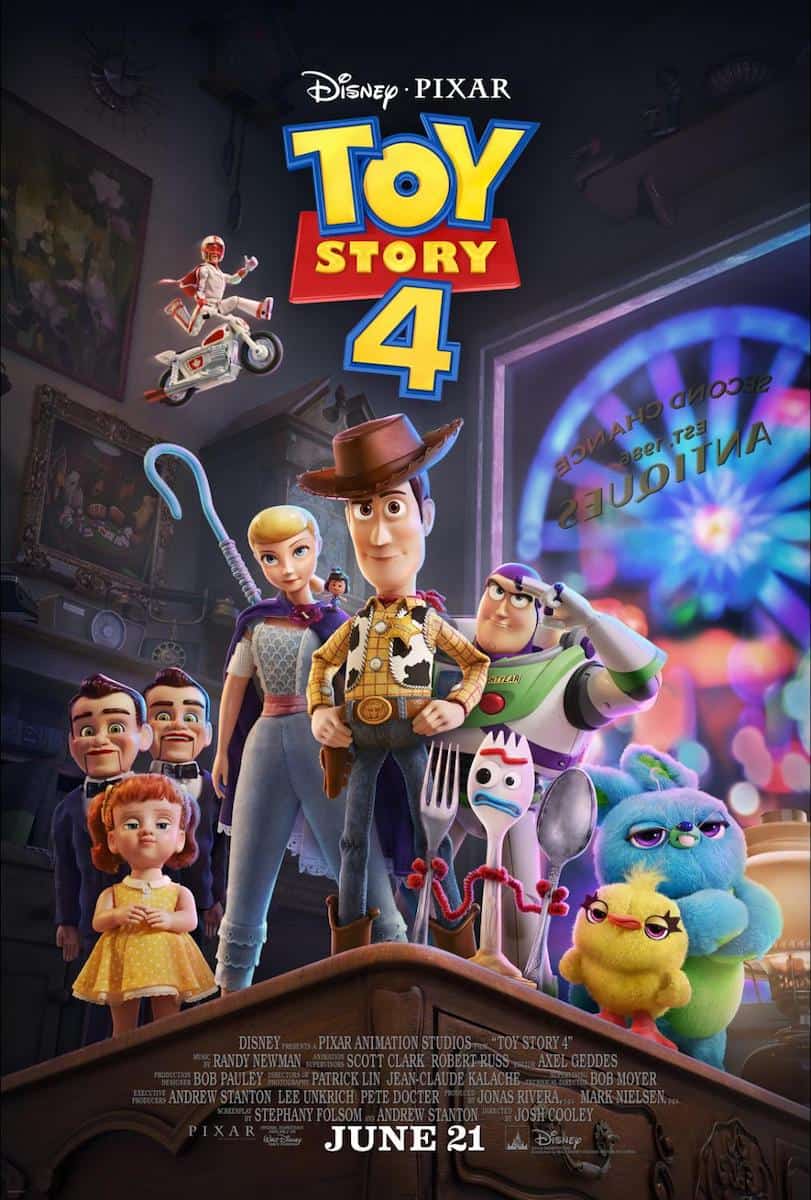 About Toy Story 4:
Woody has always been confident about his place in the world, and that his priority is taking care of his kid, whether that's Andy or Bonnie.
When Bonnie's beloved new craft-project-turned-toy, Forky declares himself as "trash" and not a toy, Woody takes it upon himself to show Forky why he should embrace being a toy. But when Bonnie takes the whole gang on her family's road trip excursion, Woody ends up on an unexpected detour that includes a reunion with his long-lost friend Bo Peep.
After years of being on her own, Bo's adventurous spirit and life on the road belie her delicate porcelain exterior. As Woody and Bo realize they're worlds apart when it comes to life as a toy, they soon come to find that's the least of their worries.