Toy Story 4 parent review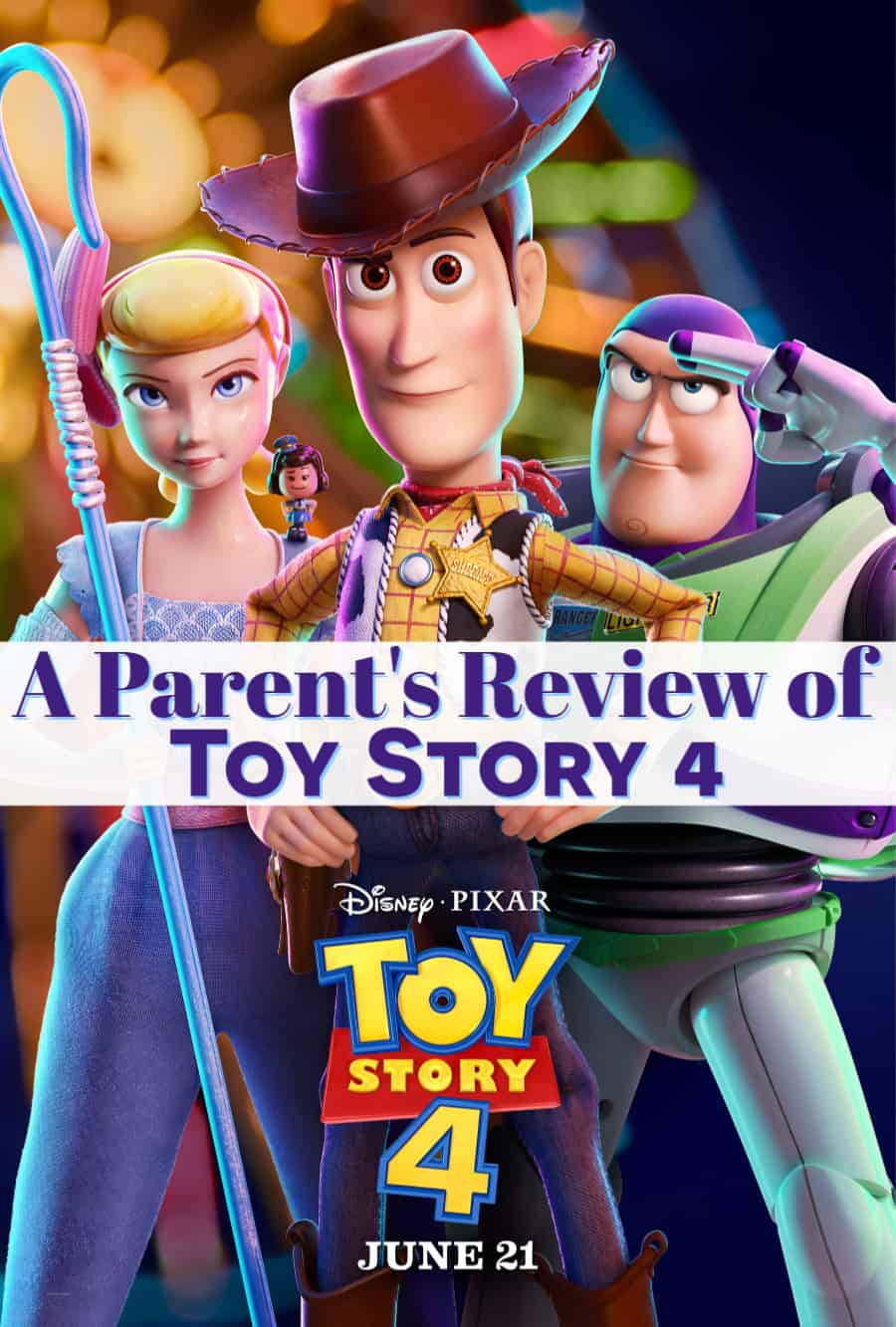 First, I want to be clear that this is a spoiler-free Toy Story 4 parent review. I promise that you'll get a lot of information about the movie in terms of age appropriate guides and kid-friendly content, but I won't share any key parts of the Toy Story 4 plot. In other words, this review is safe to read!
Let's start this parent review of Toy Story 4 by addressing the questions most readers want to know:
Is Toy Story 4 Kid Friendly?
or
Is Toy Story 4 ok for kids?
or
Should I take my kids to see Toy Story 4?
First, I want to say that I'm fully honest in my parent movie reviews. I have personal experience watching movies I just wasn't ready to see when I was a child, and some of those images and scenes have never left my brain. Kid friendliness and age suitability of Toy Story 4 and other movies are very important to me!
As a parent, I don't want my kids to have the movie-related anxiety I did. I only want them to see kid-friendly movies. I want films to be a magical, wonderful thing for my kids. It's that desire that drives me to inform all parents about the age appropriate content of popular family and kids films.
Toy Story 4 Plot Summary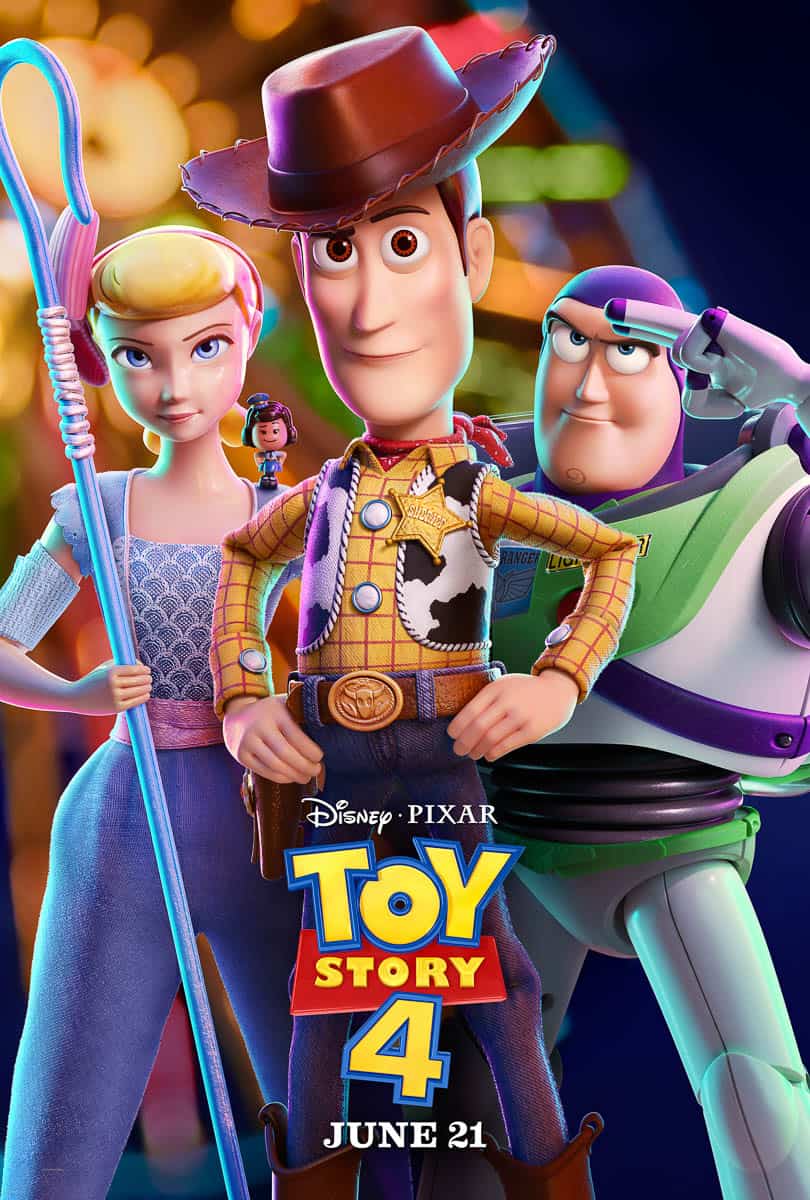 The toys are back on the big screen with an all-new adventure in Toy Story 4. Woody, Buzz and the whole gang find themselves far from home, discovering new friends—and old ones—on an eye-opening road trip that takes them to unexpected places.
Woody has always been confident about his place in the world, and that his priority is taking care of his kid, whether that's Andy or Bonnie.
When Bonnie's beloved new craft-project-turned-toy, Forky declares himself as "trash" and not a toy, Woody takes it upon himself to show Forky why he should embrace being a toy. But when Bonnie takes the whole gang on her family's road trip excursion, Woody ends up on an unexpected detour that includes a reunion with his long-lost friend Bo Peep.
After years of being on her own, Bo's adventurous spirit and life on the road belie her delicate porcelain exterior. Woody and Bo realize they're worlds apart when it comes to life as a toy, but they soon find that's the least of their worries.
Need more? This Toy Story 4 trailer is a delight! Watch it here:
Is Toy Story 4 Kid Friendly?
If you're here because you're asking if Toy Story 4 is kid friendly, the answer is 100% yes! I've answered much more specific questions in my Toy Story 4 parent review FAQ at the end of this page, but you can be assured that Toy Story 4 is safe for kids to watch.
Toy Story 4 Age Rating
Toy Story 4 is rated G. G is for General Audiences; all ages should be admitted into theaters to watch the movie.
More specifically, Toy Story 4's age rating of G means that, according to the ratings board, there is nothing in the theme, visuals or language that indicate violence, adult content or other matters that the ratings board thinks parents wouldn't want young children to see.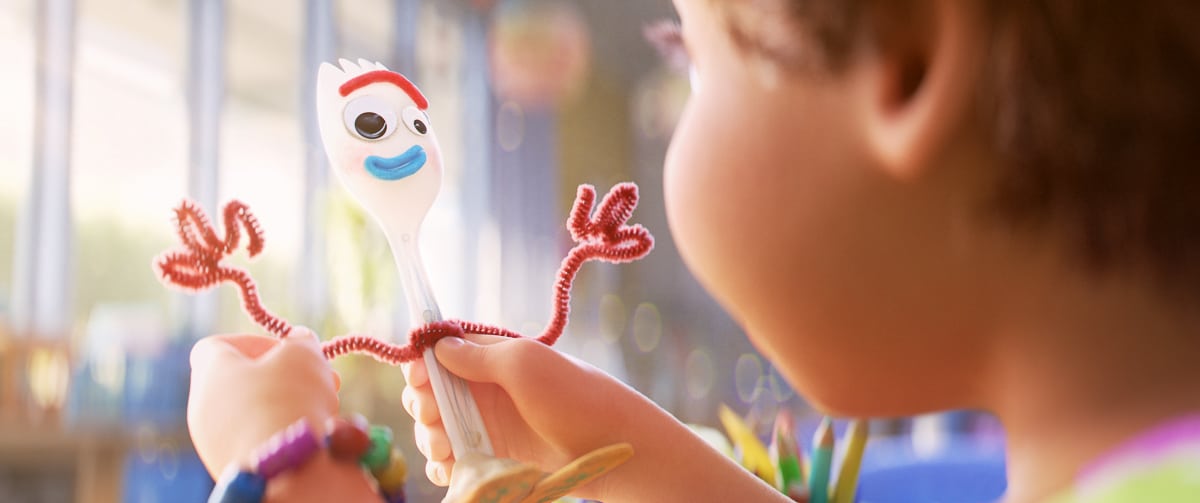 But ratings are subjective, and I often have my own opinion on a movie's age appropriateness. In this case, I absolutely think Toy Story 4 is age appropriate for a three year old, a four year old, a five year old and anyone else who would want to see the movie.
In comparison to other movies, I would say Toy Story 4 is much less scary than Zootopia. It's less frantic than Peter Rabbit. Finally, it's less violent with more appropriate language than Incredibles 2.
Let it be known that I loved all the movies I listed above, and I've seen each of them many times. Still, I place Toy Story 4 above all of them in terms of age appropriateness for children.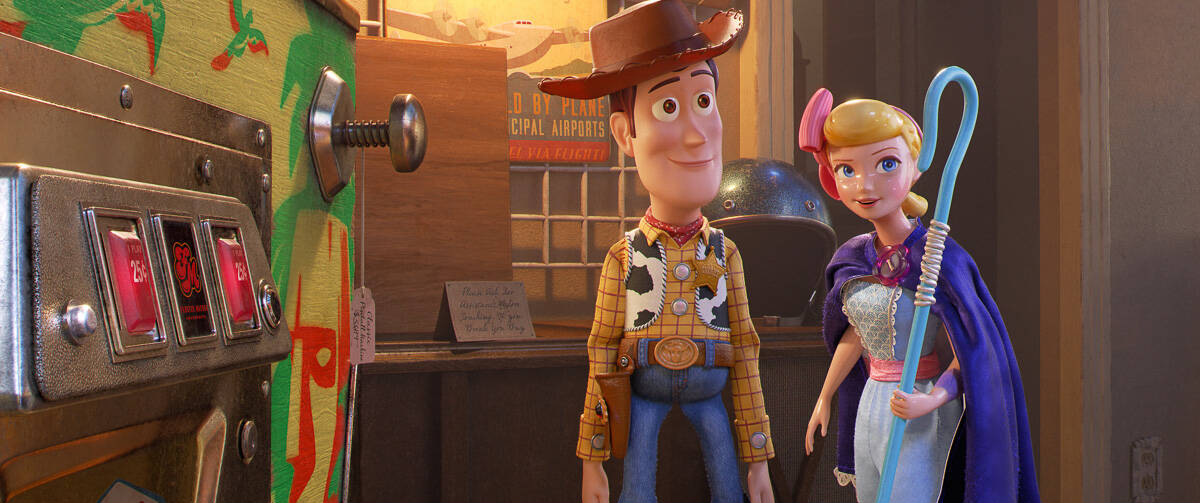 What This Parent Liked About Toy Story 4
I'm not going to bury the lede here. I went into Toy Story 4 with a lot of love for Toy Story, Toy Story 2 and Toy Story 3. If Disney・Pixar was going to serve up more time with the amazing characters I've gotten to know over the three movies, I would happily take every single bit they offered.
I also went into Toy Story 4 with the thought that Toy Story 3 wrapped up the characters and plot so well, what else could we need — what else could we get — from Woody, Buzz Lightyear and the rest of the toys?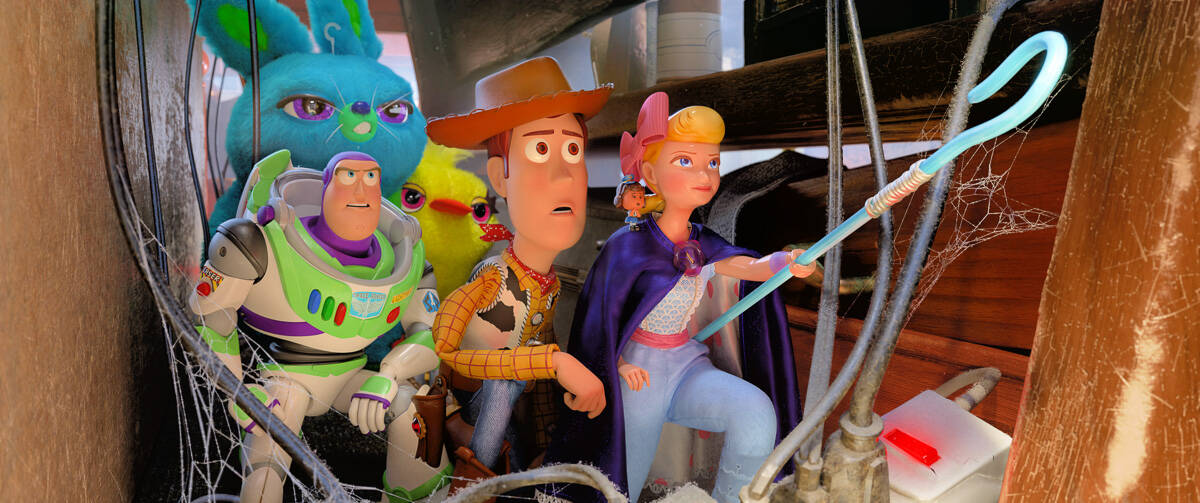 The answer is: those characters still have a story to tell. And, let me tell you, that story is AMAZING. It's honest, it's heartwarming and it will ultimately have you leaving the theater with a smile on your face.
It will also thoroughly entertain viewers of all ages. The younger kids in the theater were giggling adorably hard at some scenes, while older kids understood and processed the touching scenes.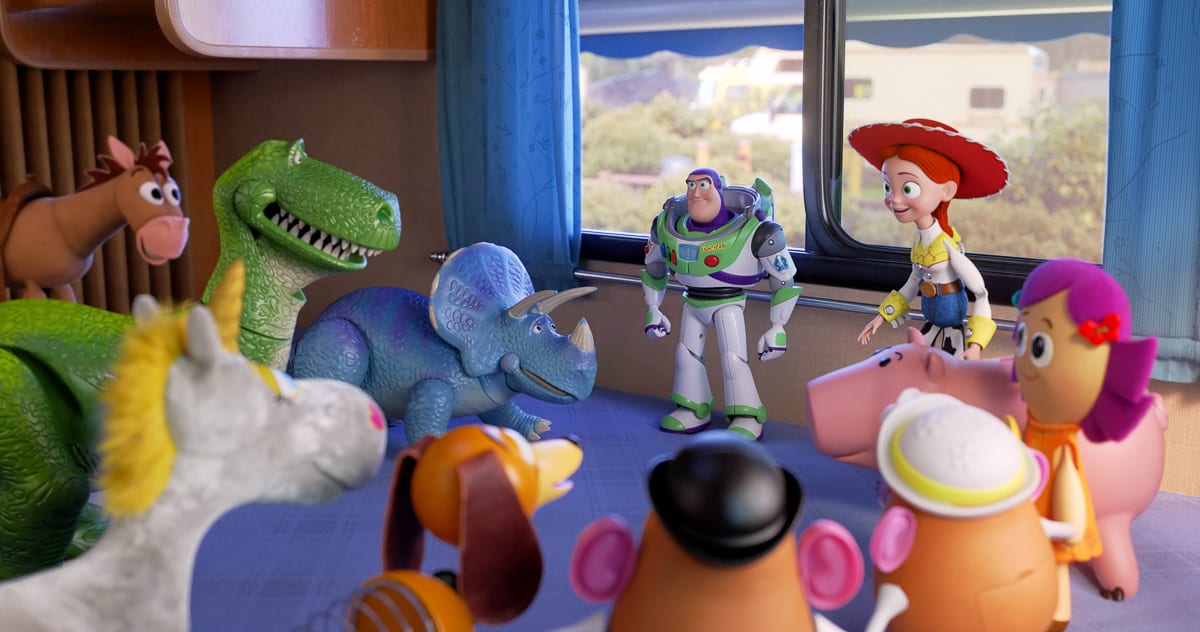 In that same vein, Toy Story 4 will evoke a wide range of emotions regardless of age. Of course it's funny and cute and silly, but it also has some sad moments and some bittersweet moments.
Is Toy Story 4 as sad as Toy Story 3? No. But, honestly, is anything as sad as Toy Story 3? It has a reasonable, healthy amount of sadness. That sadness is easily balanced by all the joy and fun you'll see in the movie.
I think one of the great things Pixar does over and over again, is it presents scenarios that help kids learn about and process emotions. Toy Story 4 does this so beautifully well, and I loved watching my kids react to all sorts of scenes in the film.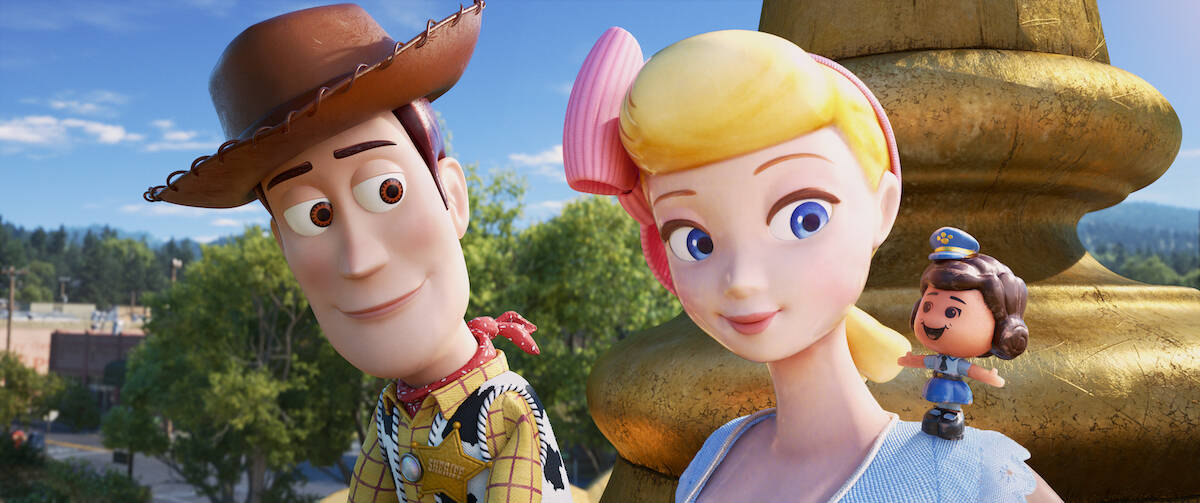 I also was cheering for the return of Bo Peep before I saw the movie. There was no disappointment from me! I was thrilled to see how Bo Peep had transformed since Toy Story 2. She used to be gentle lady who supported her man while usually hanging in the background.
Years on her own morphed Toy Story 4's Bo Peep into a strong, independent woman who could live and prosper with or without a man. On top of that, she's 100% the same, lovable character we saw in previous films.
As a mom, I want both my son and my daughter to see this all the time! A likable female who not only survives but happily thrives on her own? We will never not need more of that.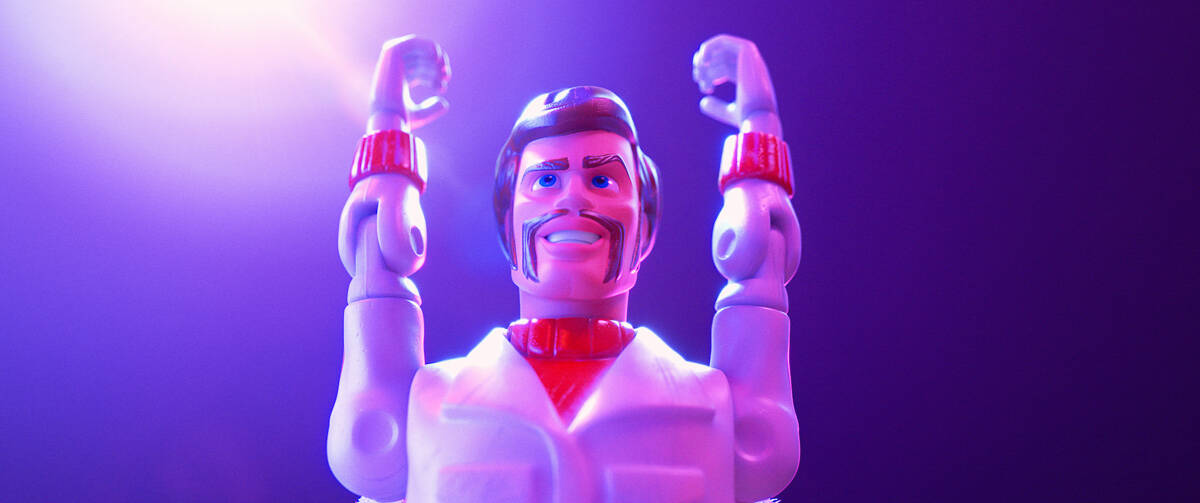 One more thing I loved about Toy Story 4? The new characters! Forky (voiced by Tony Hale) is already a crowd favorite, and so is Keanu Reeves as Duke Caboom. They're both hilarious and fun and real, and I think pretty much everyone will love them!
The last thing I can't help but mention in this Toy Story 4 parent review: the cinematography. The look of Toy Story 4 is absolutely gorgeous.
It's hard to define what makes each Pixar movie look and feel better than the last one, without taking anything away from the previous movie. I think I've always attributed it to technology improvements and Pixar adopting new design techniques. But Toy Story 4 puts Pixar's cinematography on a whole new level.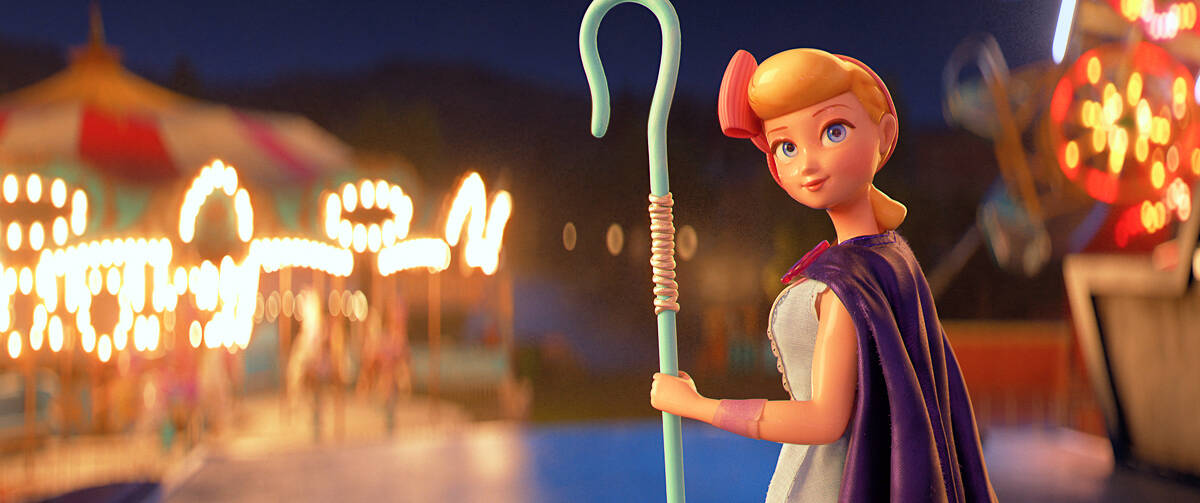 Toy Story 4 is luminous. It glows. I want to get prints of various scenes and decorate my home with them. The above image of Bo Peep is just a tiny slice of the beauty of this movie.
What This Parent Didn't Like About Toy Story 4
There was just one thing I didn't love about Toy Story 4, but it's small. It's also not super negative.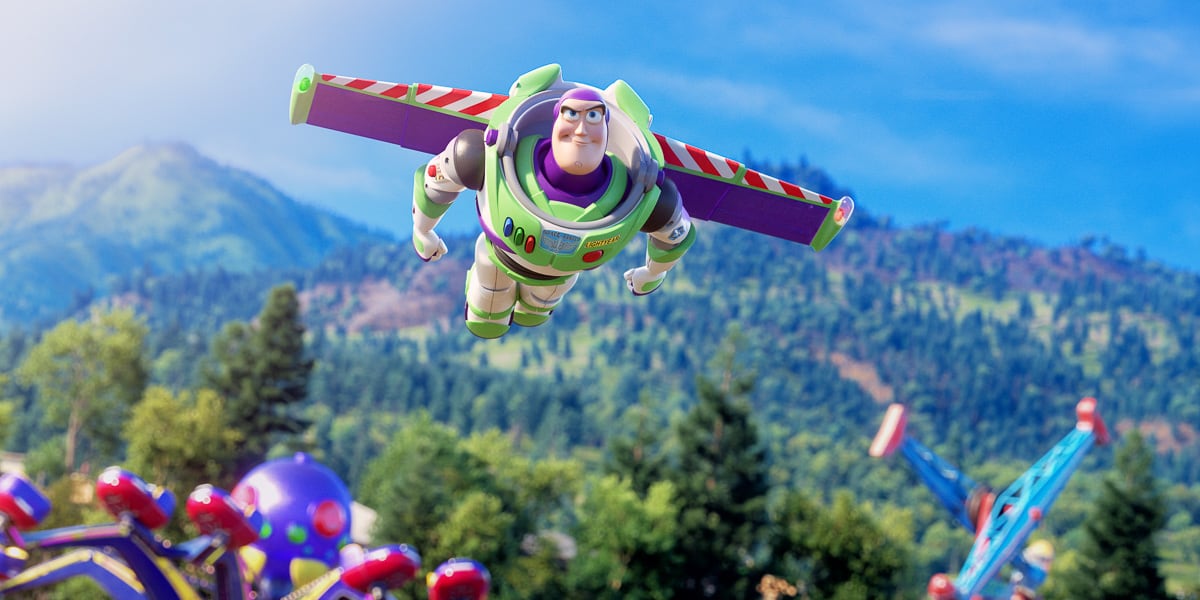 The only thing I didn't love about Toy Story 4 was much of Buzz Lightyear. Although Buzz Lightyear had the same sweetly innocent disposition, he came across as less intelligent than he had been in previous movies.
I think there's a fine line between slow-wittedness and that lovable innocence/ignorance that's at the heart of Buzz's character. It seems that the other three Toy Story movies managed those qualities while still highlighting his specific mental strengths. I think Buzz Lightyear didn't get represented as well this time around in Toy Story 4.
Should Kids See Toy Story 4?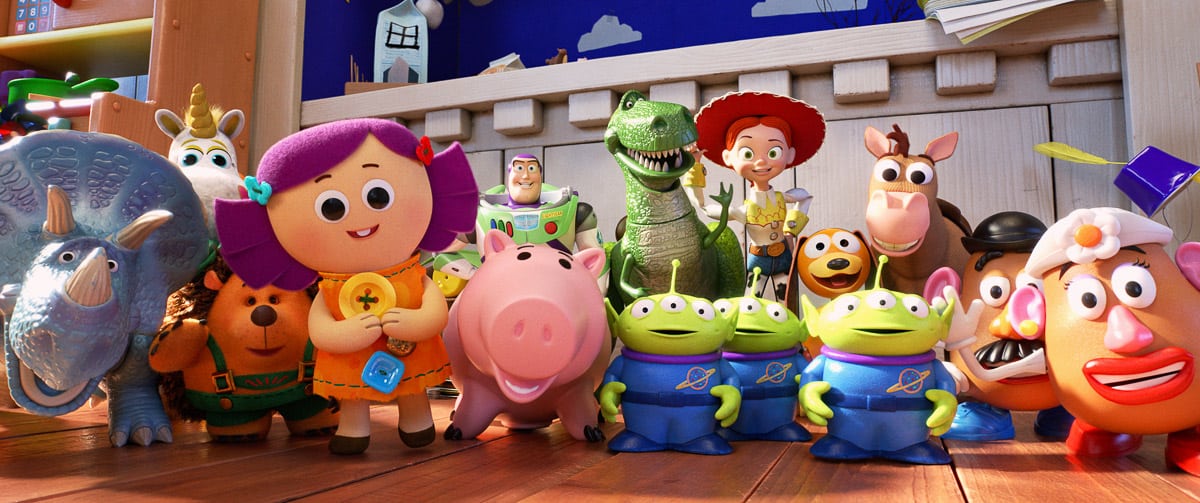 The summary of this Toy Story 4 parent review is pretty clear. Toy Story 4 as a fantastic family film for all ages! My own kids loved Toy Story 4 and they can't wait to see it again. My husband and I thought it was fantastic, and I'm certain it will end up in our movie collection.
All in all, I think Toy Story 4 is the Toy Story movie we didn't know we needed. The story, the characters, the friendship and the cinematography all make it the must-see movie of the year!
Toy Story 4 opens in theaters in the United States on June 21, 2019. See your local showtimes here.
Toy Story 4 Parents Guide and FAQ
Do you have questions about Toy Story 4 that you'd like answered before your child sees it? Check the Toy Story 4 Frequently Asked Questions below to see if you can find the answers you're looking for.
If you can't, be sure to leave a comment for me and I'll answer what I can.
Again, if you're looking for Toy Story 4 spoilers, you won't find them here! If you want spoiler-free Toy Story 4 information, you've come to the right place.
What is the Toy Story 4 age rating?
What is the Toy Story 4 rating? Toy Story 4 is rated G, for General Audiences.
What does a rating of G mean?
The Motion Picture Association of America (MPAA) assigns ratings to movies. They based them the aspects of movies that most parents would consider in determining if a movie is suitable for their children. These aspects include:
mature themes
language
depictions of violence, nudity and sensuality
adult activities
drug use.
A movie with a G rating means that all ages can be admitted to the movie. It means it contains nothing in the theme, language, visuals, violence or other matters that would offend parents whose younger children view the motion picture.
Is Toy Story 4 sad?
I did address this in more depth above, but the short answer is no. It has very bittersweet moments. I'd compare them to the emotional level of what we saw in Monsters Inc. with Boo and Sully.
Will my kids cry at Toy Story 4?
I shed a few tears during Toy Story 4, but it was just the right amount. My daughter had tears in her eyes and my son said that it made him a bit sad, but they were happy by the time the lights came up.
Is Toy Story 4 scary?
If you want more details on this, please read the article above. In general, I think Toy Story 4 had a few scary moments, but nothing that lasted long and nothing that would bother most kids after the movie was over. I think that Toy Story 4 is not too scary.
Is there death in Toy Story 4?
no.
What is your recommended Toy Story 4 age group?
OR What age is Toy Story 4 for?
OR What is the Toy Story 4 age range?
My recommended Toy Story 4 age group is any and all ages that can handle watching a full movie.
Is Toy Story 4 for toddlers?
If the toddler you're bringing to Toy Story 4 can sit through a movie, then yes, I think Toy Story 4 is for toddlers?
Is Toy Story 4 ok for a 3 year old?
Yes, Toy Story 4 is suitable for a 3 year old.
Is Toy Story 4 ok for a 4 year old?
Yes, Toy Story 4 is suitable for a 4 year old.
Is Toy Story 4 ok for a 5 year old?
Yes, Toy Story 4 is suitable for a 5 year old.
Toy Story 4 opens in theaters in the United States on June 21, 2019. See your local showtimes here.