Parent's Review of Incredibles 2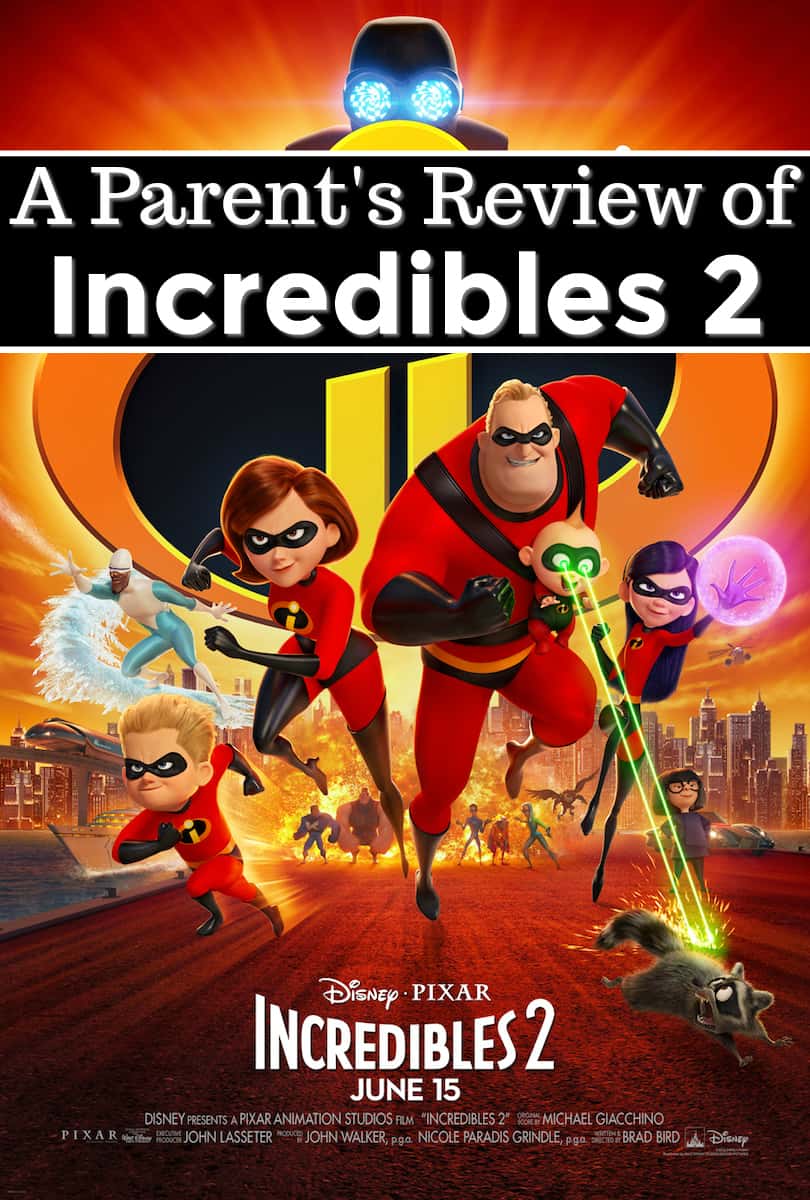 Let's start out this parents review of Incredibles 2 by addressing the questions most readers want to know:
Is Incredibles 2 ok for kids?
and
Should I take my kids to see Incredibles 2?
Some movies are more controversial when it comes to parents reviews. I had no problem telling moms and dads to make sure they knew their kids and their limits in my Doctor Strange parent review and my Jumanji parent's guide.
But I'm also 100% for kids seeing good movies (proof: My Peter Rabbit parent review) and I can definitely be decisive in these reviews. In this case, I can say YES – Incredibles 2 is ok for kids and you should take your kids to see Incredibles 2!
Related: The Best and Cutest Incredibles Sippy Cups!
About Incredibles 2: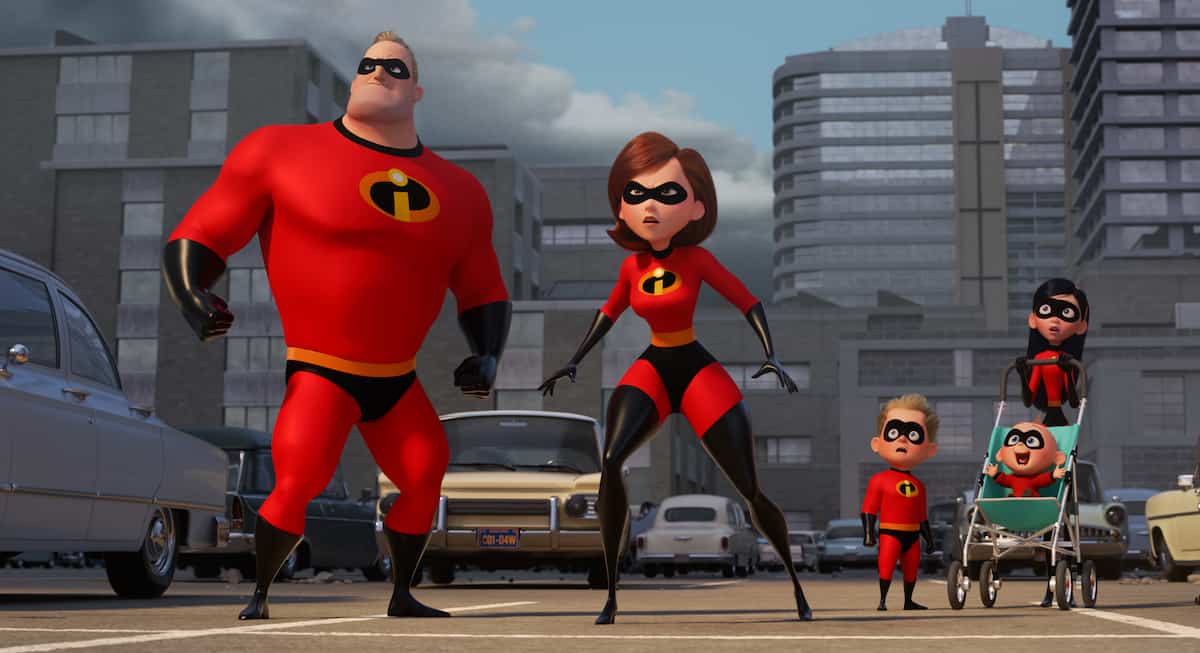 In Incredibles 2, Helen (voice of Holly Hunter) is called on to lead a campaign to bring Supers back, while Bob (voice of Craig T. Nelson) navigates the day-to-day heroics of "normal" life at home with Violet (voice of Sarah Vowell), Dash (voice of Huck Milner) and baby Jack-Jack—whose super powers are about to be discovered.

Their mission is derailed, however, when a new villain emerges with a brilliant and dangerous plot that threatens everything.

But the Parrs don't shy away from a challenge, especially with Frozone (voice of Samuel L. Jackson) by their side. That's what makes this family so Incredible.
Incredibles 2 Parent's Guide
I'm a mom of two kids, ages eight and nine. I love entertainment and pop culture; my husband does, too. Yet both of us are a bit strict in what our kids, Haiden and Piper, get to see. If I see even the tiniest question about a movie or show being too scary or too violent, Haiden and Piper aren't going to watch it.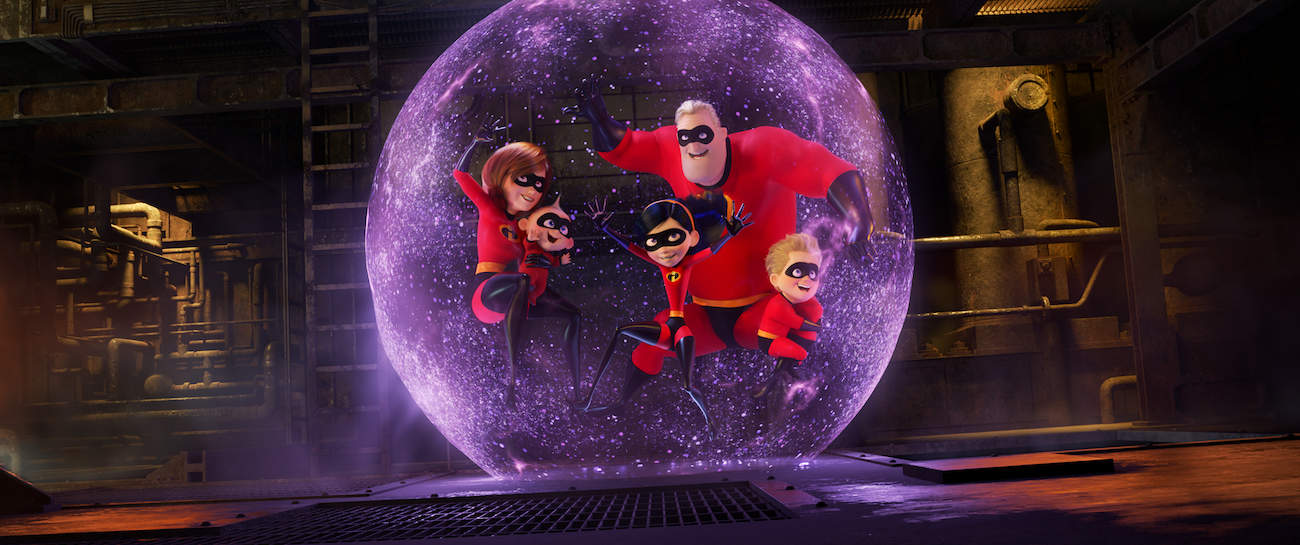 I have my reasons – my kids are sensitive. Piper will leave the room if she gets scared during a movie. Haiden will stay and watch. And absorb it, then come out of his room at 10pm telling me he can't sleep because he can't stop thinking about the things he watched that scared him.
All of this is to say that Incredibles 2 is not too scary for my kids. If your kids were ok with the scariest parts of The Incredibles, they're going to be just as good with Incredibles 2!
Why is Incredibles 2 rated PG?
According to the MPAA, Incredibles 2 is rated PG for "action sequences and brief mild language." That's very typical of kids movies right now.
I honestly can't even think of the "mild language" in the movie that would warrant it being called out in the rating, but I can tell you there's no swearing.
Regarding the action sequences in Incredibles 2, it's definitely intense. The superhero action and mildly violent scenes are visually effective and drawn out. It's the same in The Incredibles.
The sequel definitely has the same tone as the original – which is something that I loved about the follow up. Incredibles 2 literally starts just seconds after the first movie ends. It's great, and it's a true continuation of the first story.
Ratings are objective, but nearly every recent movie for kids has been rated PG, so keep that in mind when you consider the PG rating of Incredibles 2.
What this mom loved about Incredibles 2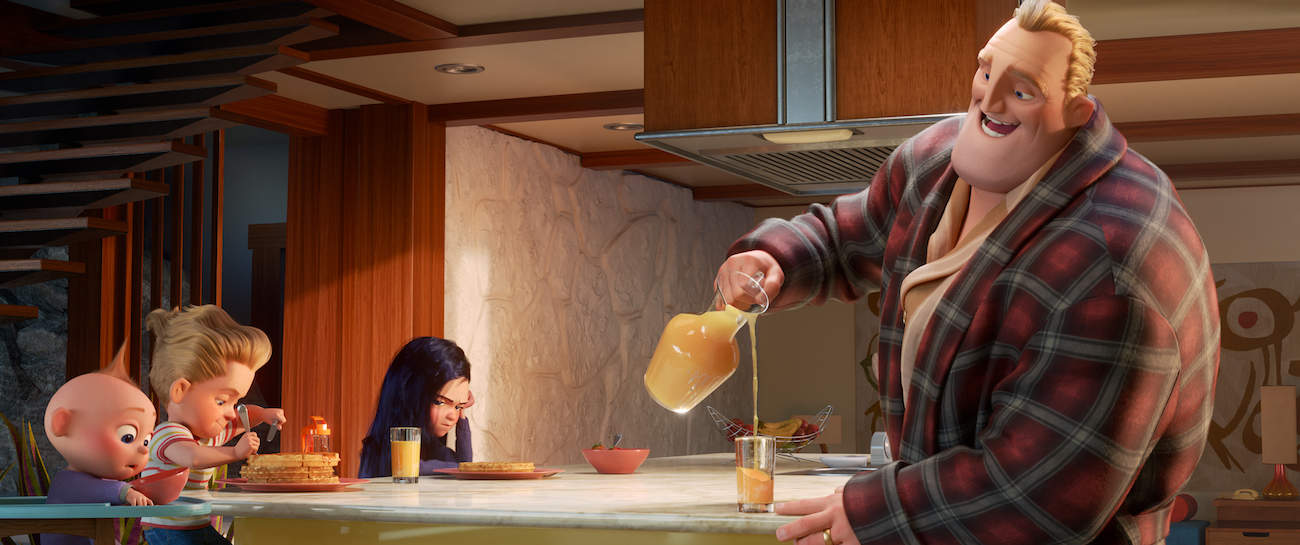 If you loved The Incredibles you will love Incredibles 2. It absolutely has the heart and goodwill of the The Incredibles. I've never seen a sequel with a smoother transition from the first movie to the second. It's pretty amazing in its seamlessness!
I loved how family and parenting were the strongest themes in Incredibles 2.
Part of the plot in the movie is that Elastigirl takes her turn as the family breadwinner, which means time away from her family while Mr. Incredible becomes the stay-at-home dad.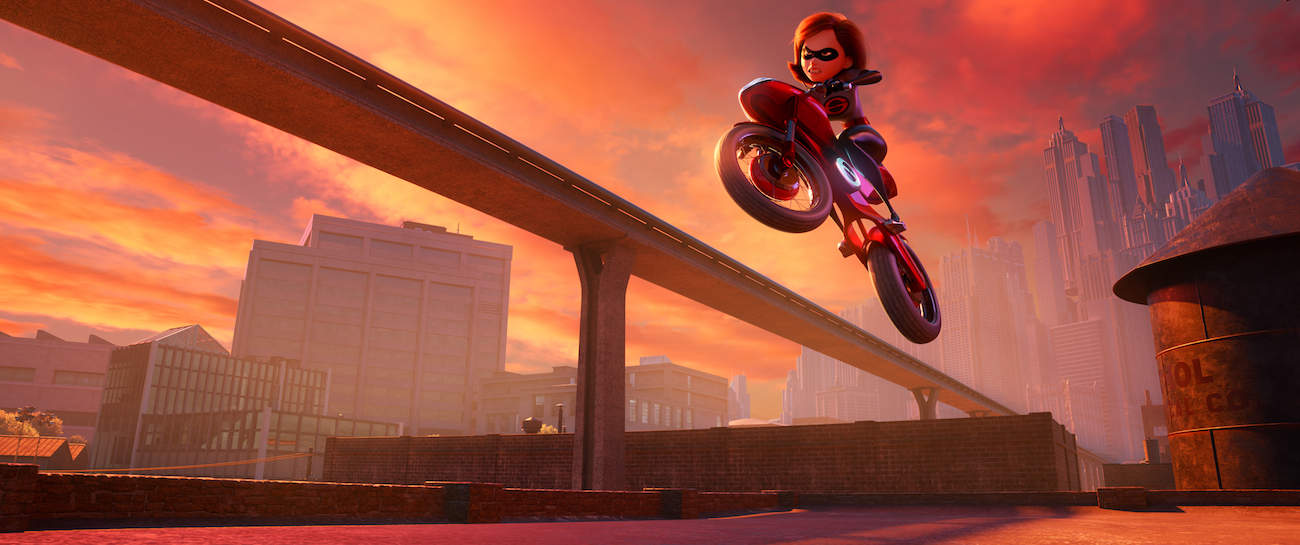 Incredibles 2 is so realistic in its portrayal of the challenges of both working moms and stay-at-home parents. I've done both. One is not easier than the other. This movie, in all of it's animated glory and fanfare, managed to capture the emotional realness of parenting in a way that's rarely done in live action movies.
I also loved seeing Jack Jack grow and develop his powers. It's a fun and sweet parallel to parenting a developing baby.
There's also several political themes running through Incredibles 2, which I welcome with open arms. In addition to featuring a strong, powerful female, there's thoughtful and important commentary about inclusion, feminism, equality and simply "being different."
I strongly believe these are all things our children need to absorb and learn about to become good and active citizens, and I was thrilled to see them in Incredibles 2!
More posts about Incredibles 2:
Incredibles 2 is in theaters everywhere!  See movie details and get tickets for your local theater here!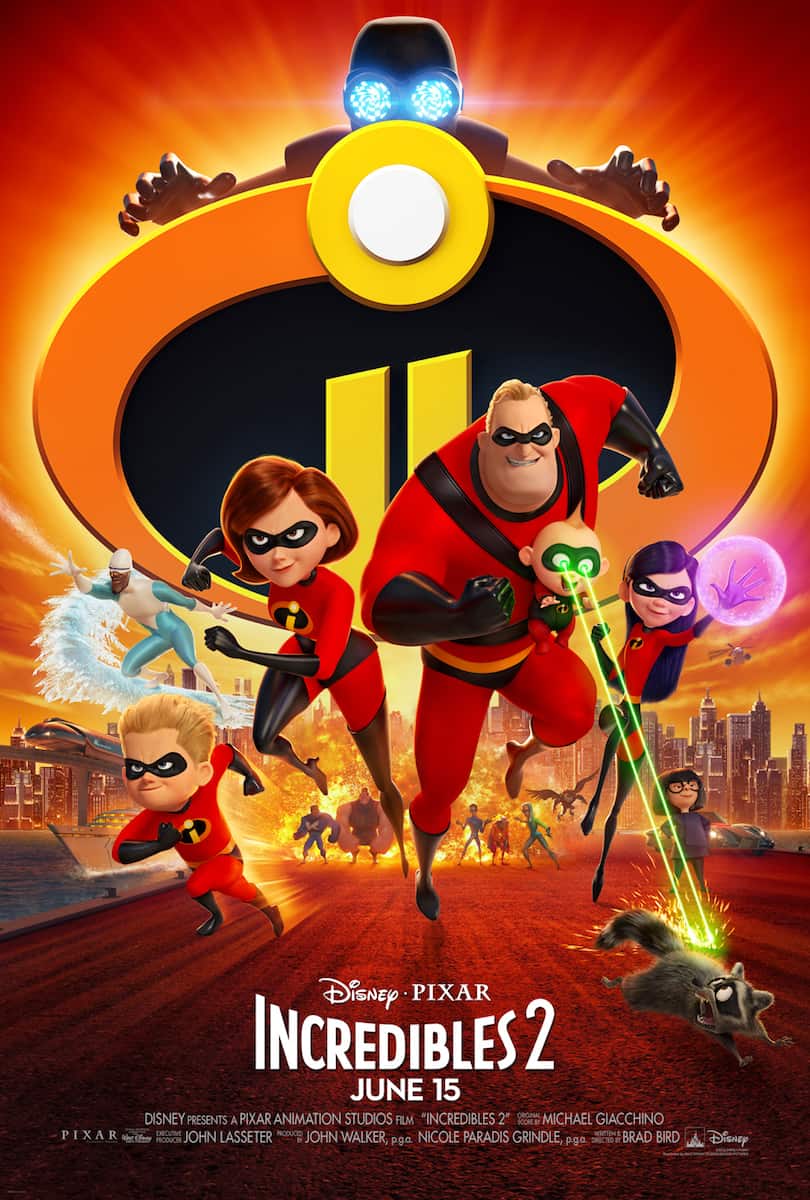 Stay on top of all the Incredibles 2 news:
Visit the official Incredibles 2 website
Watch the Incredibles 2 trailer now: