Disclosure: I participated in an Influencer Program on behalf of Mom Central Consulting for Nutrish for Cats. I received a sample of Nutrish for Cats to facilitate this review and a promotional item to thank me for participating.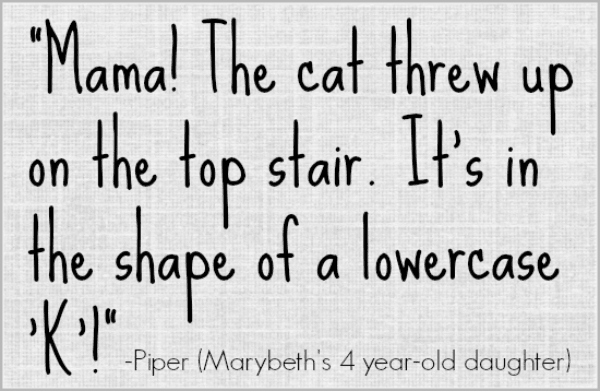 I have two cats (Belle and Nova) that I love very much, but they do bring with their own challenges to our family. Both of my cats are mean. They don't like any guests in our home. Belle likes to escape out the back door as soon as it's cracked open. When I try to keep my cat from going outside, she will honestly and viciously attack me. I have to be very brave to keep her safe!
Even after all of that, I know that those quirks are part of my cats' crazy personalities, and their moments of affection and sweetness are more than enough to make me happy to be their owner!
But the most frustrating part of owning my two cats is the cat vomit. It happens a lot under normal circumstances, but if we leave them alone at home when we go away overnight, they seem to respond with absolutely diabolical vomiting. Whenever I return home after at least one night away, one of the first things I do is go find the vomit that's certain to be in several spots around the house.
Why do my cats vomit? More specifically, why do my cats vomit after eating? I don't have a specific answer only because there are just so many reasons why cats can vomit. I did hear that certain cat foods can make cats vomit, but cats respond differently to different foods, so there's no solid change I could make to ensure a food change would solve the cat vomit problem.

When I had the opportunity to switch my cats' food to Rachael Ray Nutrish for Cats I jumped on it. There was no reason not to. My cats needed a change of food, and I liked that the number one ingredient in Nutrish for Cats is real meat, followed by wholesome vegetables.
Further, there are no artificial preservatives, flavors or colors in this cat food. While I don't have a strong opinion on any of those things, having cats that vomit a lot makes you consider food dyes and the impact on your carpet!
We were sent a fun box with Rachael Ray's Nutrish for Cats Real Salmon and Brown Rice natural food for cats and a few other goodies. Here's what my cats thought of the package:
In addition to the cat food, their catnip toy and the jar of brown rice, the package also contained a recipe for a salmon dish that I could make for my family. It was funny to eat a meal that was so similar to what my cats were eating!
I'm guessing you're wondering if my cats liked Rachael Ray's Nutrish for cats. The answer is…probably yes.
I can't say it's the best cat food (yet). Given their sensitivity to food, we're making the transition slowly. They're currently eating half new food half previous food and I'm happy to report that there has been no vomit in our house since the switch. We even went out of town last weekend and came home to clear carpets!
All in all, the jury is still out over how my cats will react to 100% Nutrish cat food, but it's looking very promising!
Check out these Nutrish coupons and find out where to buy Nutrish to help you out in your own cat food switch.
Giveaway Time!
One lucky winner will receive samples of Nutrish for Cats! To enter the giveaway, please wait for this Rafflecopter widget to load:

a Rafflecopter giveaway
In addition to the rest of giveaway rules within the widget, please note: Contest entrants are only eligible to win once per sweepstake, per household as part of a campaign sponsored by Mom Central Consulting.