For a limited time, you can get 5 Classic Dr. Seuss books for JUST $5.95!  
This is such a great deal for 5 quality, hard cover books. These are definitely some of the classic Dr Seuss books we grew up with!
The five Dr. Seuss books included in the offer are:
The Cat in the Hat
Mr. Brown can Moo, Can You?
Ten Apples Up on Top
Go, Dog, Go!
The Tooth Book
We love all five of those books, but the first three on the list are definitely favorites in our house! To get all of them for just $5.95 is an amazing deal!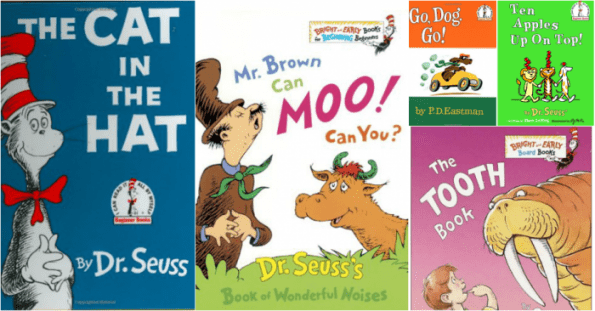 There is absolutely no commitment to keep buying the Dr Seuss books! You can cancel at any time but be sure to wait until your initial order arrives.
If you're in Canada you can get the same free Dr. Seuss books!