Free Dr. Seuss Books and Backpack


Wow! This is a great offer for free Dr. Seuss books!
In celebration of Dr. Seuss's birthday earlier this month you can get 5 Dr. Seuss books AND a nice backpack featuring The Cat in the Hat, Green Eggs and Ham and other favorite characters for JUST $5.95!
The five free Dr. Seuss books included in the offer are:
The Cat in the Hat

Mr. Brown can Moo, Can You?
Ten Apples Up on Top
Go, Dog, Go!
The Tooth Book
I'm telling you, my family loves all five of those books, but the first three Dr. Seuss books on that list are definitely favorites in our house!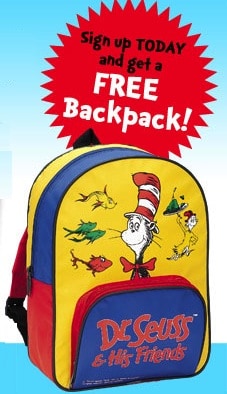 To get all of those Dr. Seuss books  for just $5.95 (and get a free backpack) is an amazing deal!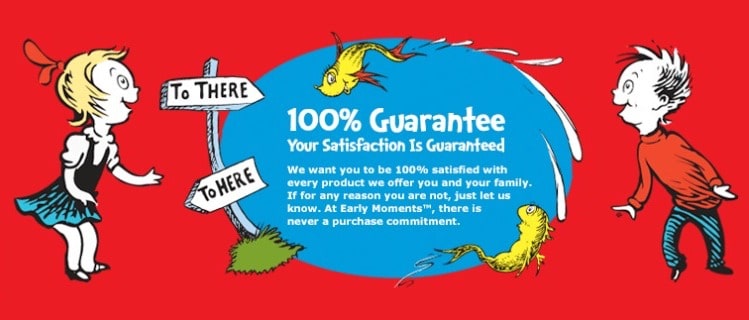 When you get in on this Dr. Seuss backpack offer there's NO commitment to continue buying Dr. Seuss books.
Once your Dr. Seuss books and backpack arrive you can easily cancel your account by logging in here: https://www.earlymoments.com/Login/ or calling (800)353-3140. Your account will be cancelled and you'll only pay $5.95 total for 5 new hardcover books and a nice backback!
Get your 5 Dr. Seuss books plus a FREE backpack for just $5.95 while this offer is available!