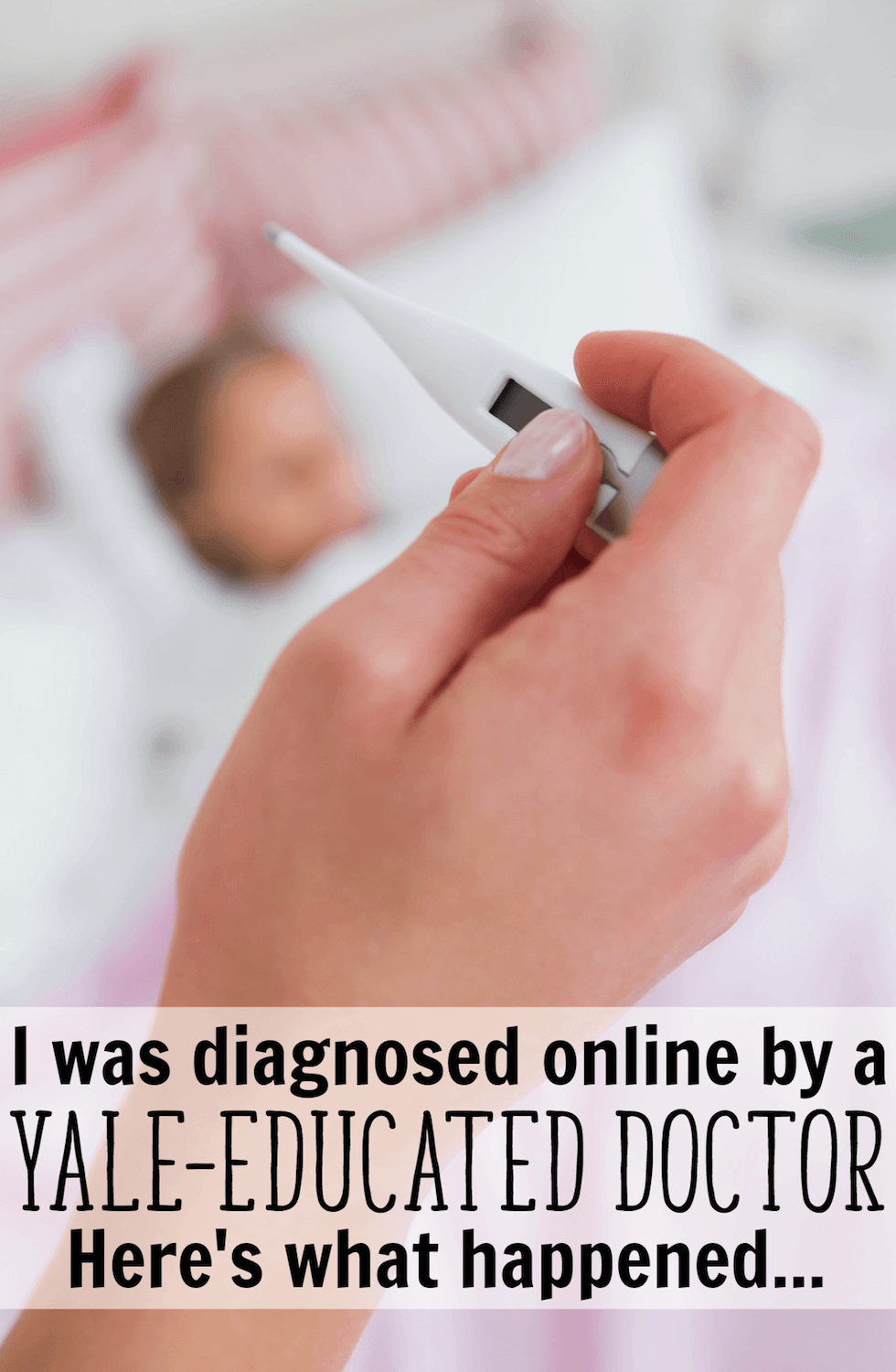 I don't know anyone who thinks it's easy to go see the doctor.
First, there's the most basic challenge: scheduling. Even before I was married with a husband and kids it was hard to find time for an office visit. Now that I have a family, I usually start with denial and avoid all thoughts of finding time for an appointment.
Click "Read More" to learn more about my online appointment and get your Amwell promo code!
Next, there's the red tape that adds time and effort to a doctor appointment. Forms, insurance, medical history, referrals and nosy customer service reps are just a handful of the things that make seeing a doctor less than easy.
Finding a solution to all those barriers between people and healthcare is daunting, but there really is a way to fly over those obstacles and get yourself in front of a doctor: telemedicine.
What is telemedicine? Telemedicine allows doctors to see patients by phone, email and webcam.
I used Amwell for a physician consult via webcam last year, and I'm here today to share a new Amwell promo code and explain just how it is to get a doctor consult at any time, on any day.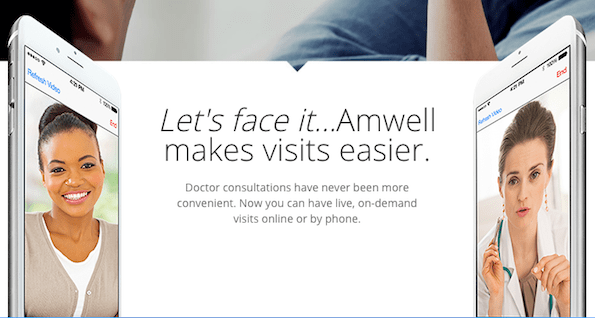 Amwell can be used online or via their mobile app to see a real doctor who is licensed in your state of residence. It was even called "The Amazon of healthcare" by the Wall Street Journal last month!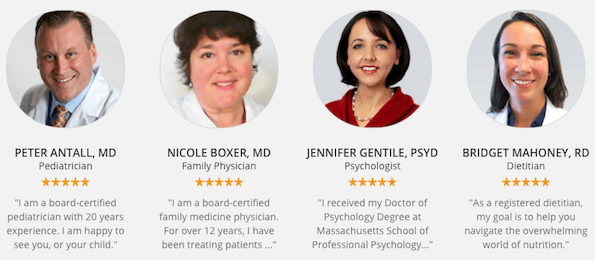 Amwell gives you an experience that comes close to mirroring your usual office visits. The doctor can review your history, answer questions, diagnose issues, offer treatment and prescribe medication if your state allows it. Amwell is even accepted by many major insurers! To add to the convenience, your prescriptions will be sent right to your local pharmacy!
When I decided to use Amwell I had been suffering from some nasty gastrointestinal issues for a full week. It was just time to figure out the problem and to get a professional opinion on it.
Within a few minutes of logging in to Amwell, I was told I'd be seeing Dr. Michael C. I was happy to see all of his credentials listed, and it was great to see his education and background.
Do you see that? My Amwell doctor was educated at Yale. That's a great vote of confidence for the service!
Dr. C didn't waste any time. He introduced himself, explained how the interface worked and told me to tell him what was going on.
I had prepared a list of notes outlining the problems I'd been having for the past week so I didn't miss anything. Warning: If you zoom in, you can see the gross details!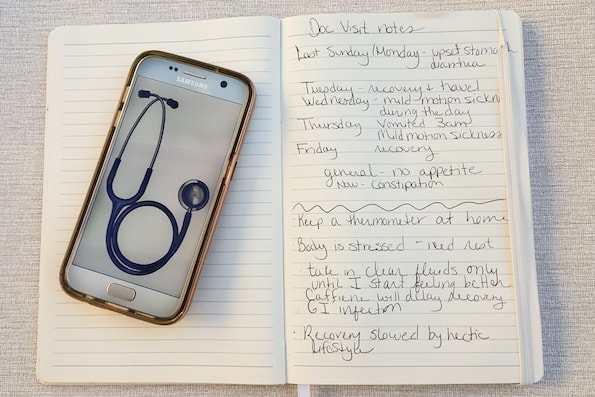 Dr. C listened to my woes, asked a few questions about my current state and my health history.
After our brief discussion, Dr. C first urged me to get a thermometer and keep one in my home. Then he said I had symptoms of a GI infection. While I was showing signs of recovery, that progress had been slowed by my hectic lifestyle.
Dr. C then outlined a detailed diet, what to do if my symptoms got worse and recommended lots of rest to allow my body to recover from the infection. After he recommended rest, he also asked if he could to write a note for my employer so I could get time off if I needed it.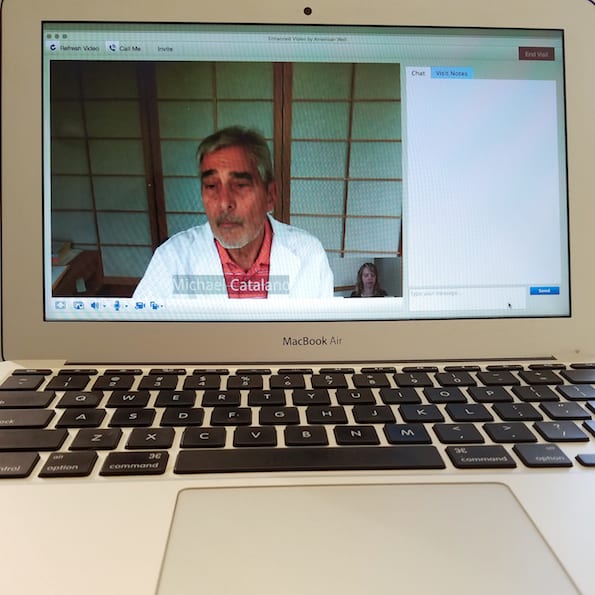 Overall, I was very impressed with my Amwell visit and my Yale-educated doctor. I felt like I had the doctor's undivided attention which allowed him to get to a diagnosis quite quickly.
In addition to how easy it was, I also loved having the comforts of my own home around me while I talked about some pretty embarrassing symptoms. I'm sure I'd still be able to talk about everything in person, but it was nice that Amwell allowed me to do it via webcam instead!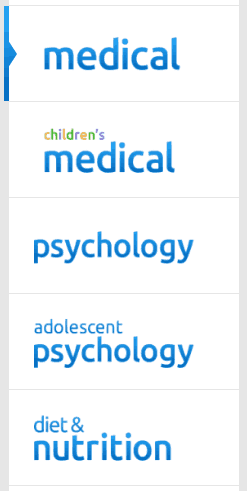 Amwell is available for a variety of services including psychology, diet, nutrition, children's medical and medical services. With prices starting at just $25, I can definitely see myself using Amwell again in the future!
An Amwell Promo Code to try it Free!
Visit the site and use Amwell promo code TELEVISIT4 to get a free visit! You'll have to pay a $1 processing fee, but believe me, it's so worth it!
Watch the video below to learn more about Amwell:
Try Amwell the next time you need to consult a doctor or medical professional!
Disclosure: Compensation was provided by Amwell. The opinions expressed herein are those of the author and are not indicative of the opinions of Amwell or Momtrends.