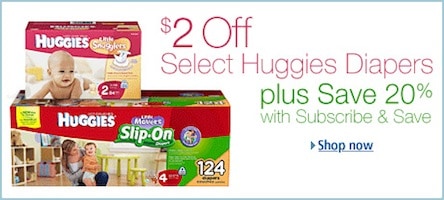 Amazon's diaper deals changed when the online superstore implemented some major changes in the Amazon Mom program.
The number one change was essentially requiring existing Amazon Mom's to buy an Amazon Prime membership in order to continue receiving Amazon's lowest possible prices on diapers and wipes.
To be honest, I'm having a hard time figuring out if Amazon Mom diaper and wipe deals are still relevant for all of you. You'd help me out a lot if you could answer the quick, two-question survey below to let me know how to help you get the lowest possible diaper and wipe prices!