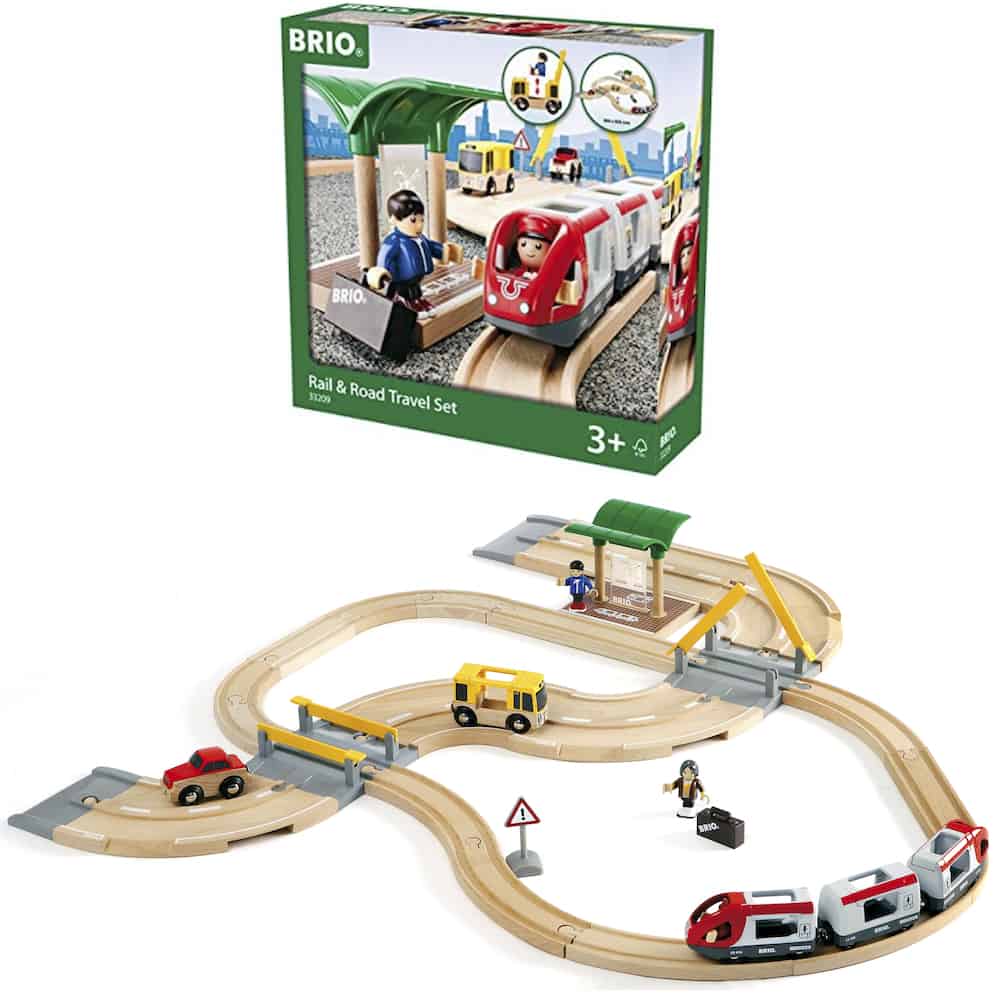 Here comes the passenger train! The BRIO Rail and Road Travel Set with the two-wagon train is ready to take the passengers around this magnificent BRIO train world.
Look out the window and see the cars stopping at the road crossing along the train tracks. Lucky that the train arrives on time, some passengers need to switch over and catch the bus!
BRIO Rail and Road Travel Set features:
Made from 100% FSC-certified solid beech wood with plastic detail for enhanced functionality.
Compatible with all BRIO trains, railway tracks and roads.
Includes 33 wooden pieces and has a layout size of 29.5″ x 29.9″
The BRIO Rail and Road Travel Set is for ages 3 and up and it has a list price of $69.99. Buy it now!