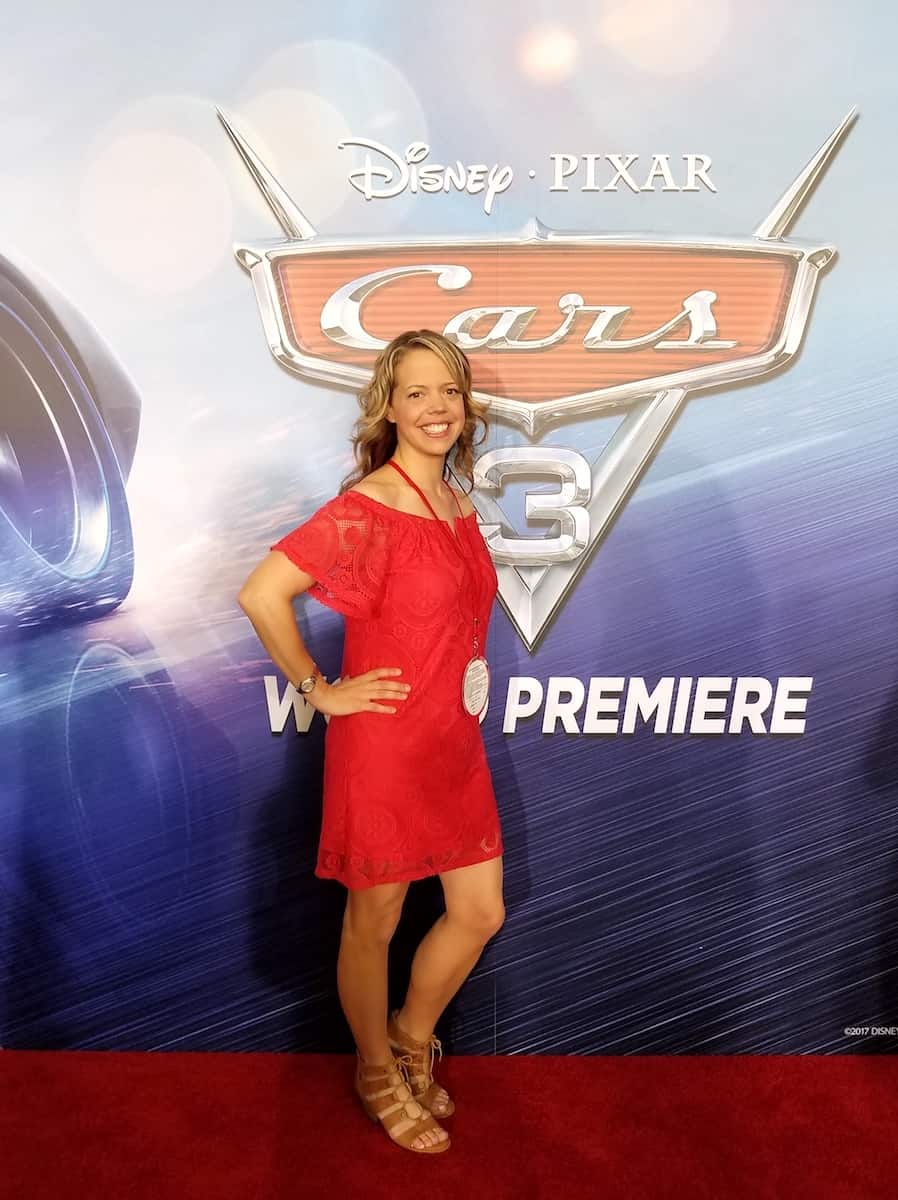 Just a few nights ago I had the opportunity to do something so incredible it's absolutely one of the most memorable experiences of my life!
Maybe it's the lack of sleep, but looking back on the Cars 3 red carpet, movie premiere and after party all feels like a dream. I'm so happy I have tons of photos that captured the evening and ensure that I won't forget any part of the event.
Related: Get your free printable Cars 3 coloring pages and activity sheets!
The Cars 3 press day started with some AMAZING cast interviews (I'll be sharing them later this week), and then we had almost two hours to get red carpet ready. I relished every minute of it, especially since I'll never forget when I literally had 20 minutes to get ready for the Big Hero 6 premiere!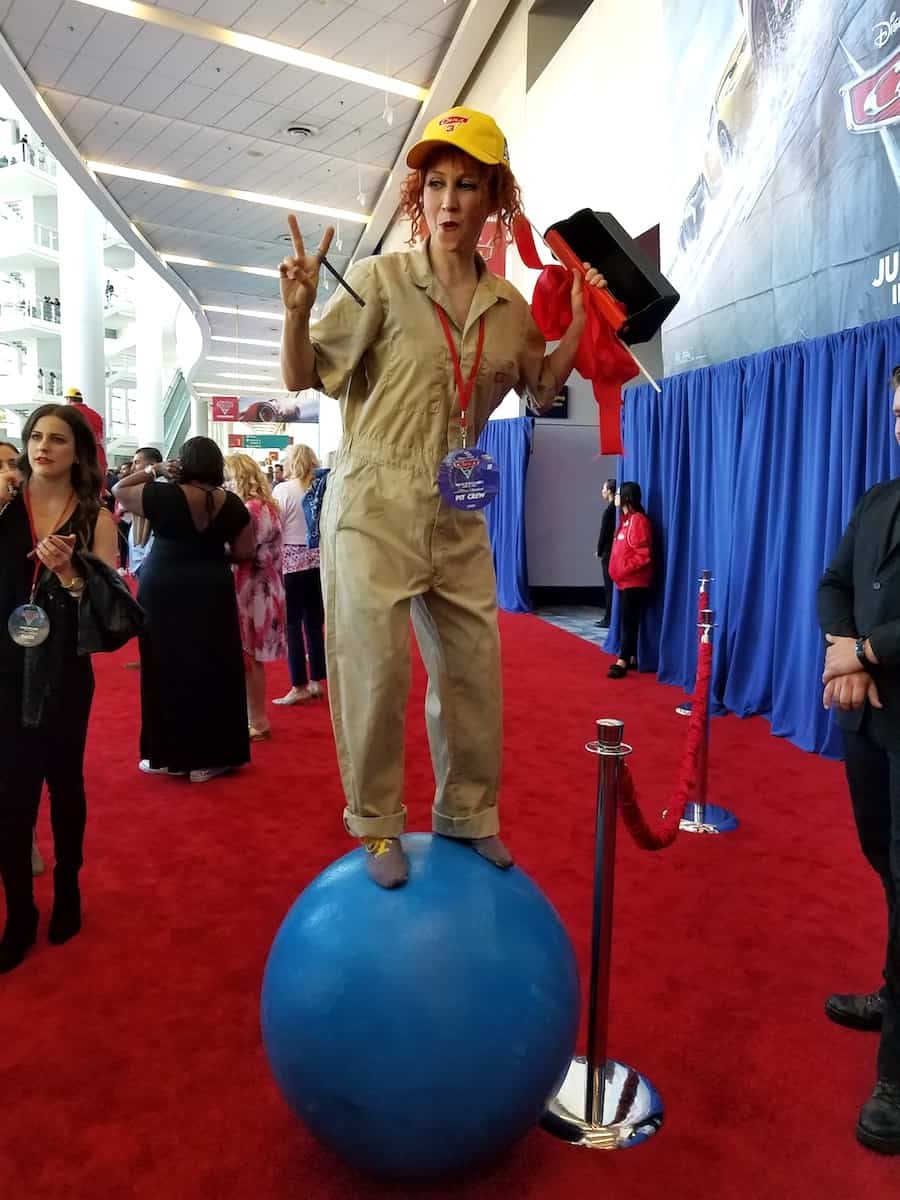 We walked from our hotel to the Anaheim Convention Center, where the red carpet was set up as an indoor celebration.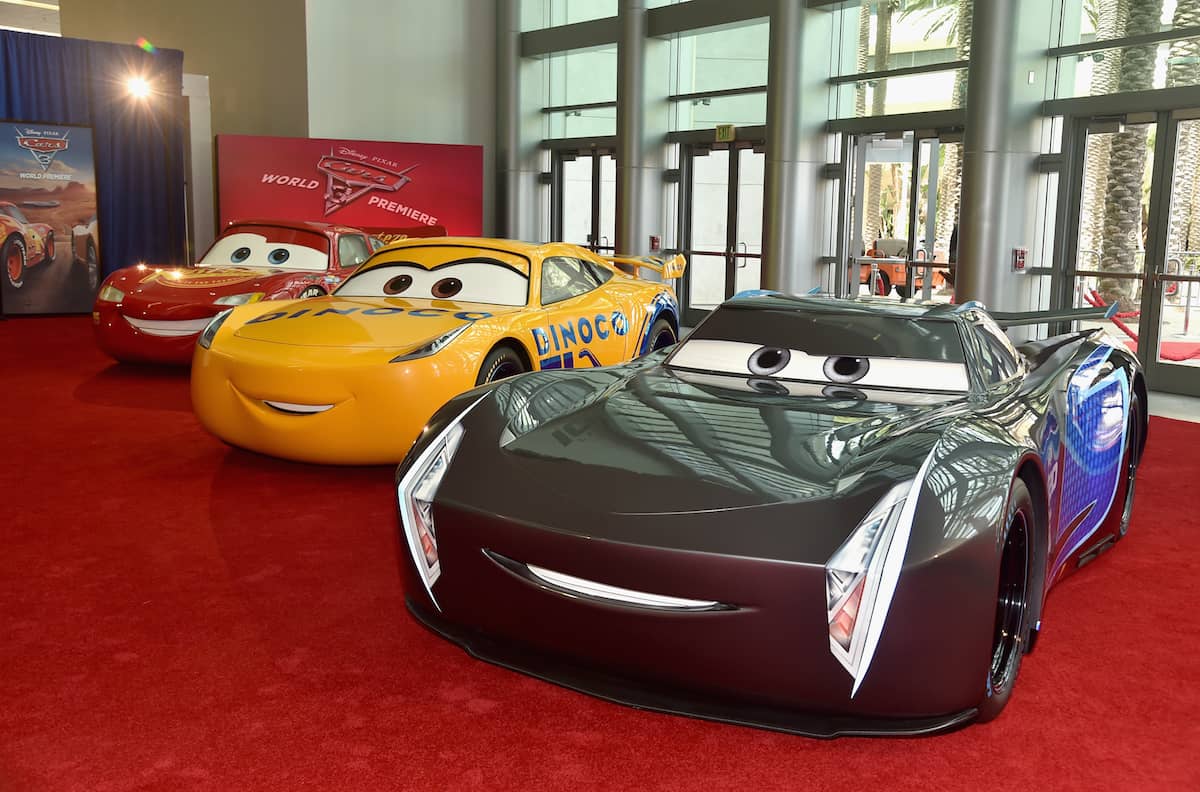 A few life-size replicas of main characters from Cars 3 were set up for photos.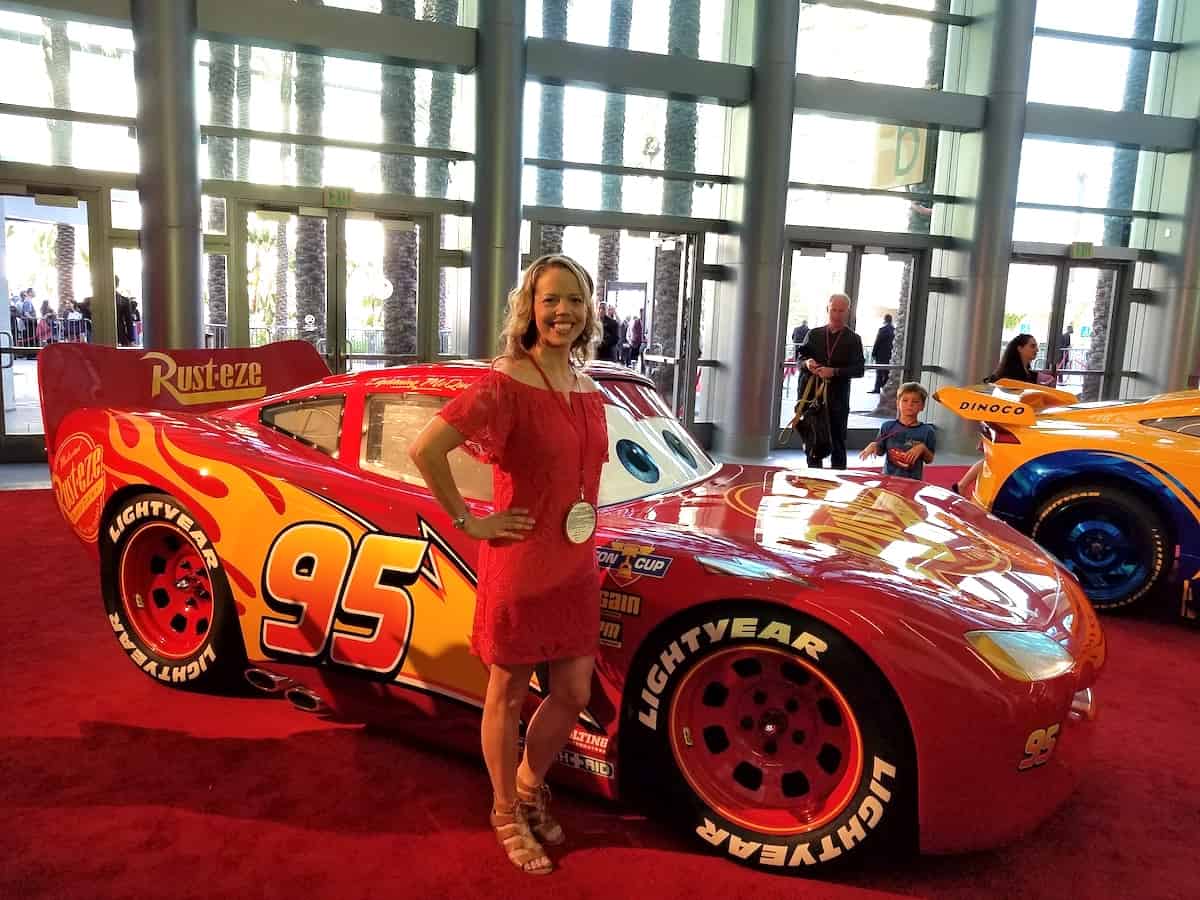 There was no way I was leaving without a picture with Lightning McQueen!
Of course, you can't walk a red carpet without spotting celebrities. There was so many in attendance it felt like I spotted someone every time I turned around! I don't like to ask celebrities for pictures, but Disney·Pixar provided some great shots of people I was thrilled to be in the same room with! Here are a few of our sightings: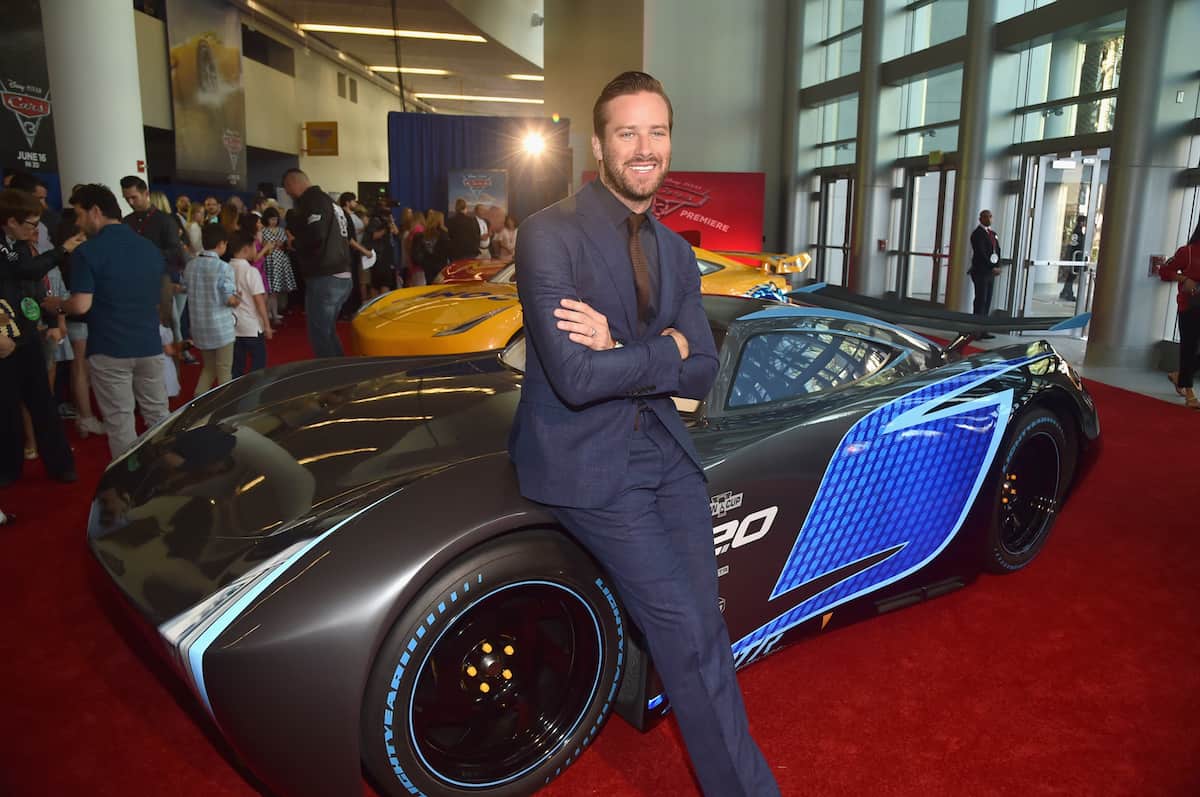 We saw Armie Hammer with his car, Jackson Storm.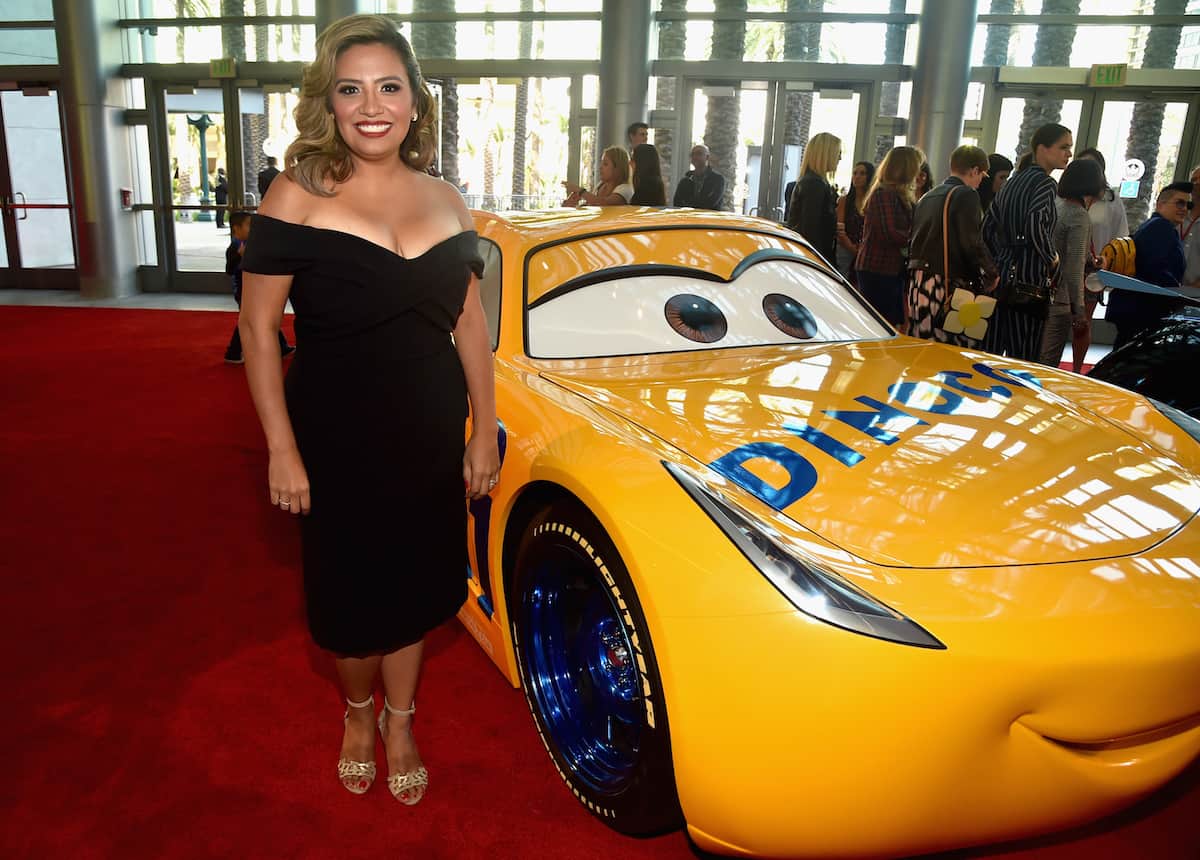 Cristela Alonzo with her character, Cruz Ramierez.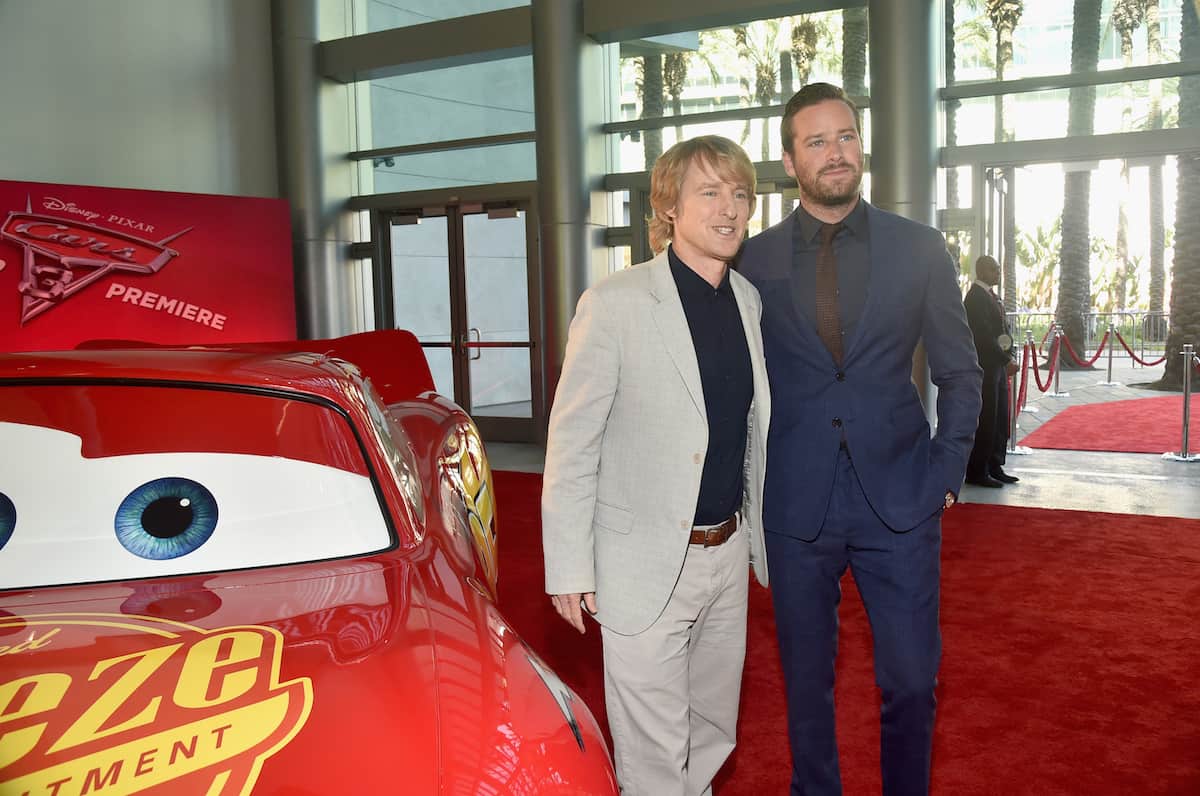 Owen Wilson and Armie Hammer meeting on the red carpet.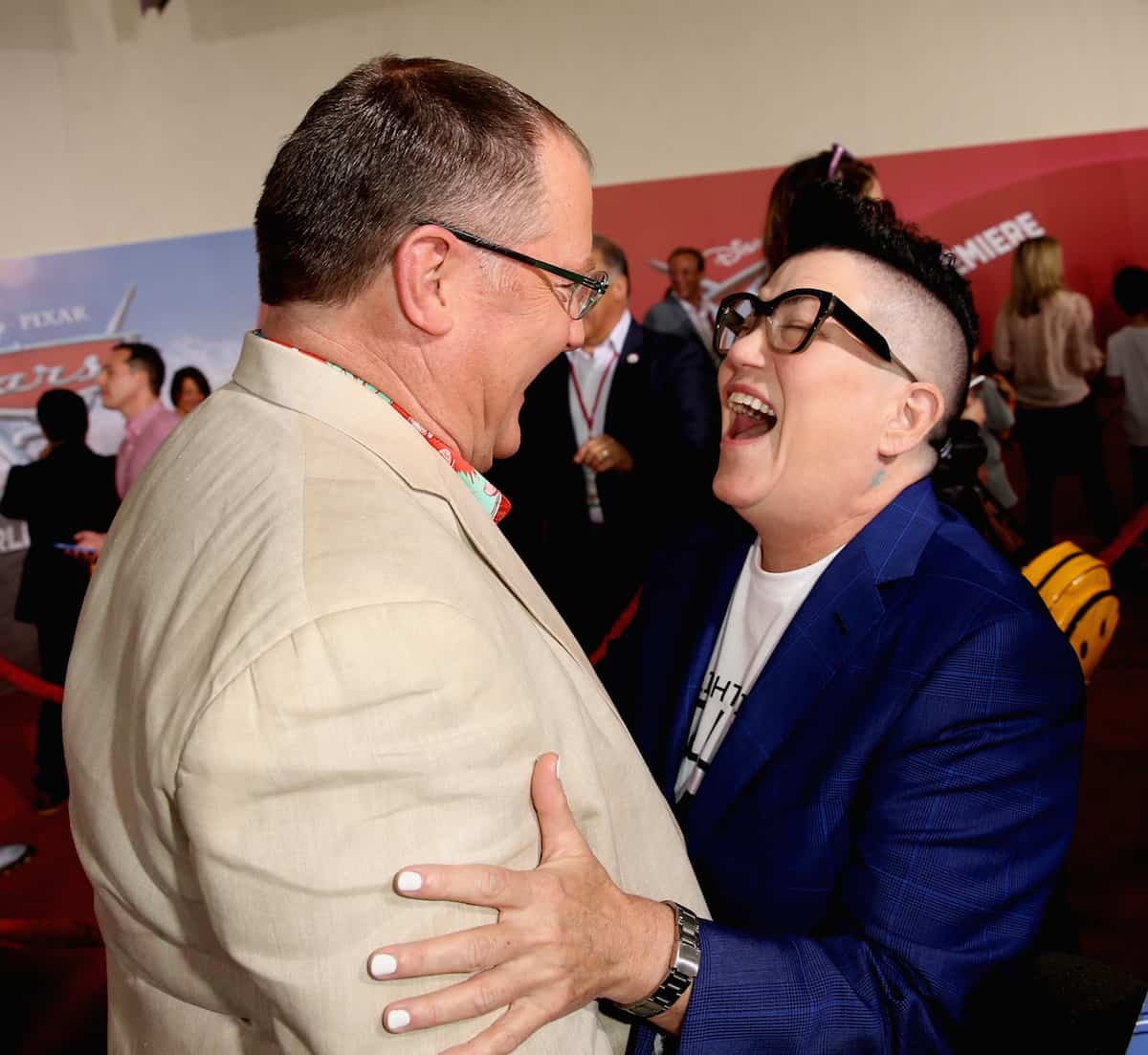 John Lasseter and Lea DeLaria clearly enjoying each other's company.
After we had taken in as much of the red carpet as we could, we were ushered into the auditorium to watch Cars 3.
My Cars 3 review is coming, but I can't help but say that Cars 3 is a must-see for everyone.
I've seen it twice an I'll be taking my family to see it after it opens in theaters on June 16th. It's by far the best out of the three Cars movies! Watch the trailer now:
After the movie, the night became MAGICAL. I have no other way to describe it!
We were ushered into Disneyland trams for a quick ride to a Cars Land back entrance.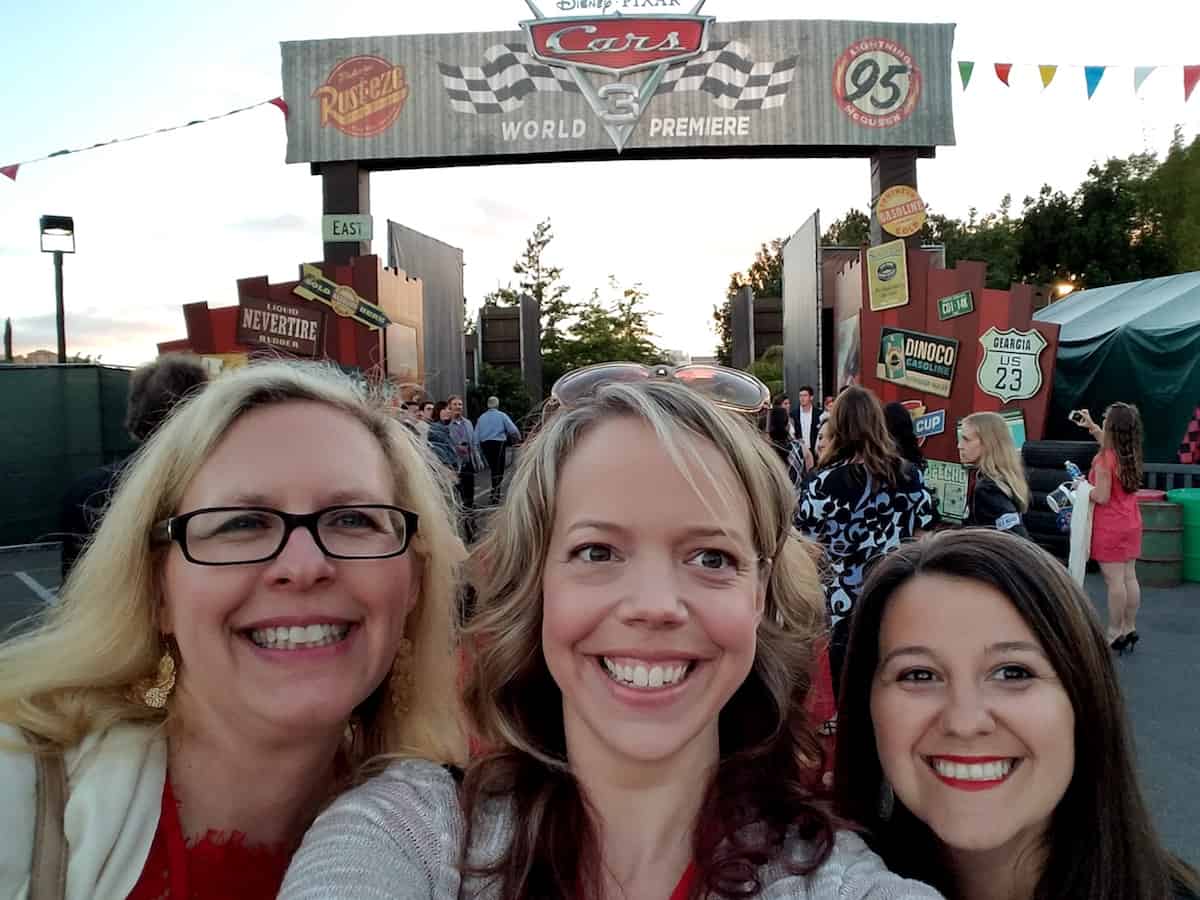 From there, it felt like Disney and Pixar did absolutely everything in their power to make the night as special and as perfect as possible.
We had individual or group pictures with the best Cars from the movie: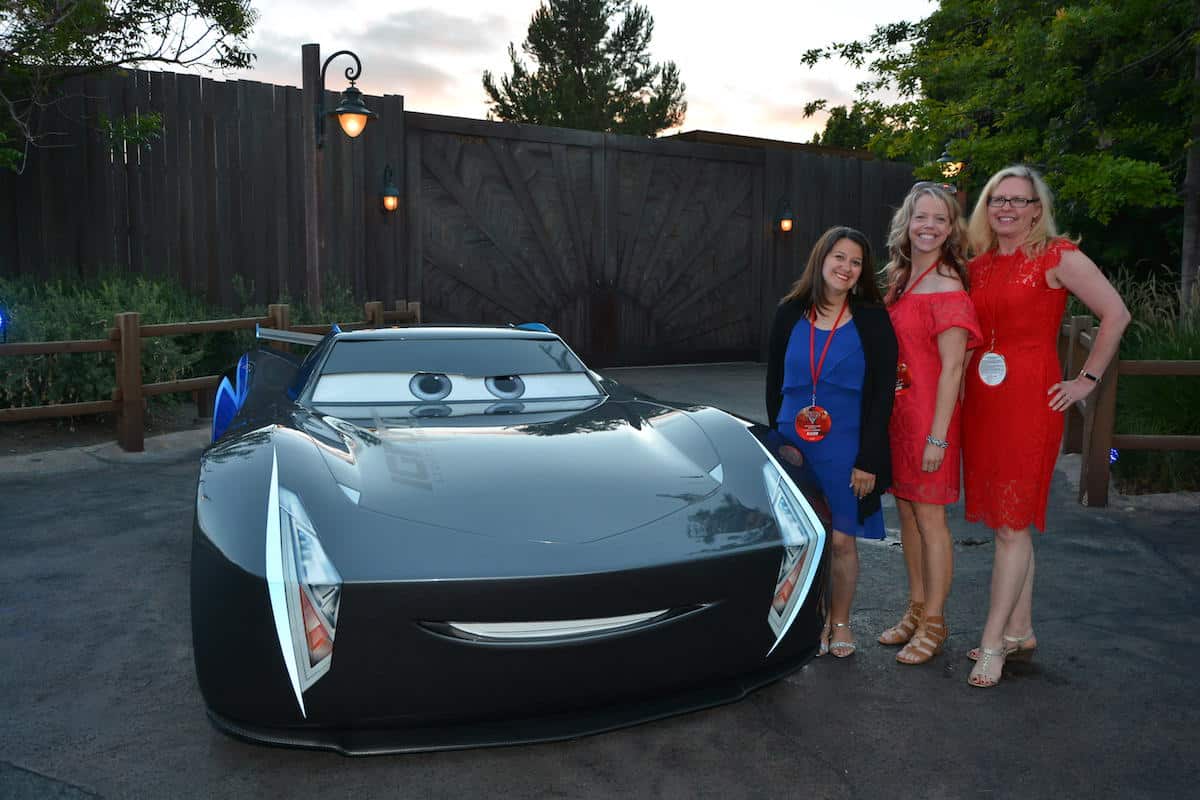 It was almost like standing next to Armie Hammer!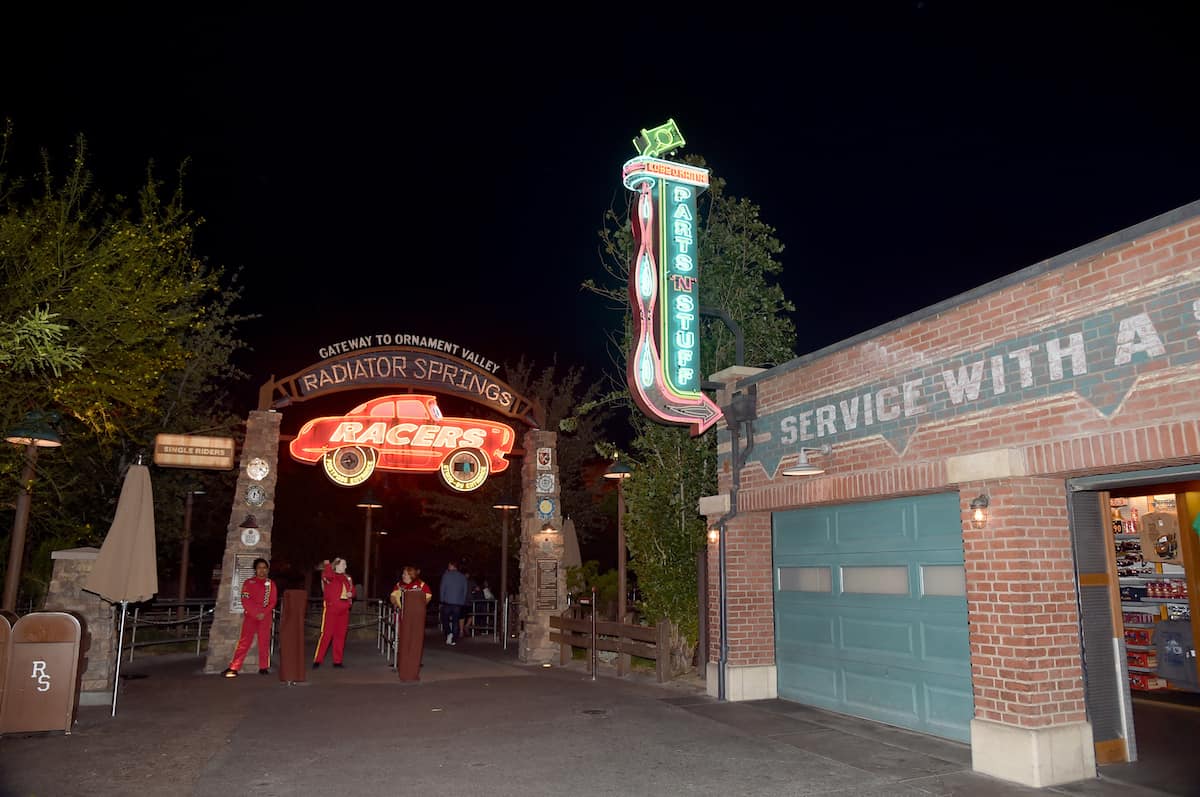 We were able to ride the rides we'd usually have to wait hours for:
There's no line for Radiator Springs Racers. This night keeps getting better and better! #Cars3Event #Disneyland #RadiatorSpringsRacers pic.twitter.com/LhT1tnrG3X

— Marybeth: BabySavers (@BabySavers) June 11, 2017
And watch celebrities ride those same rides!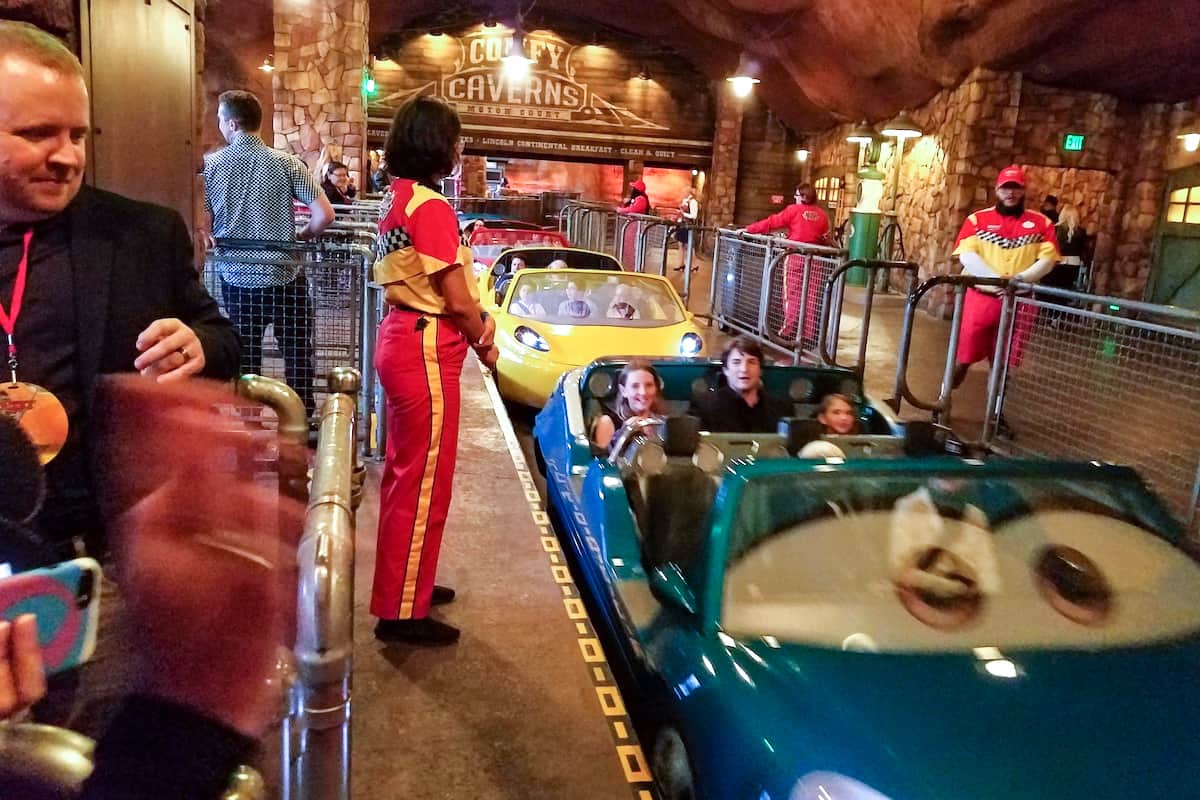 That's Nathan Fillion riding Radiator Springs Racers with his family!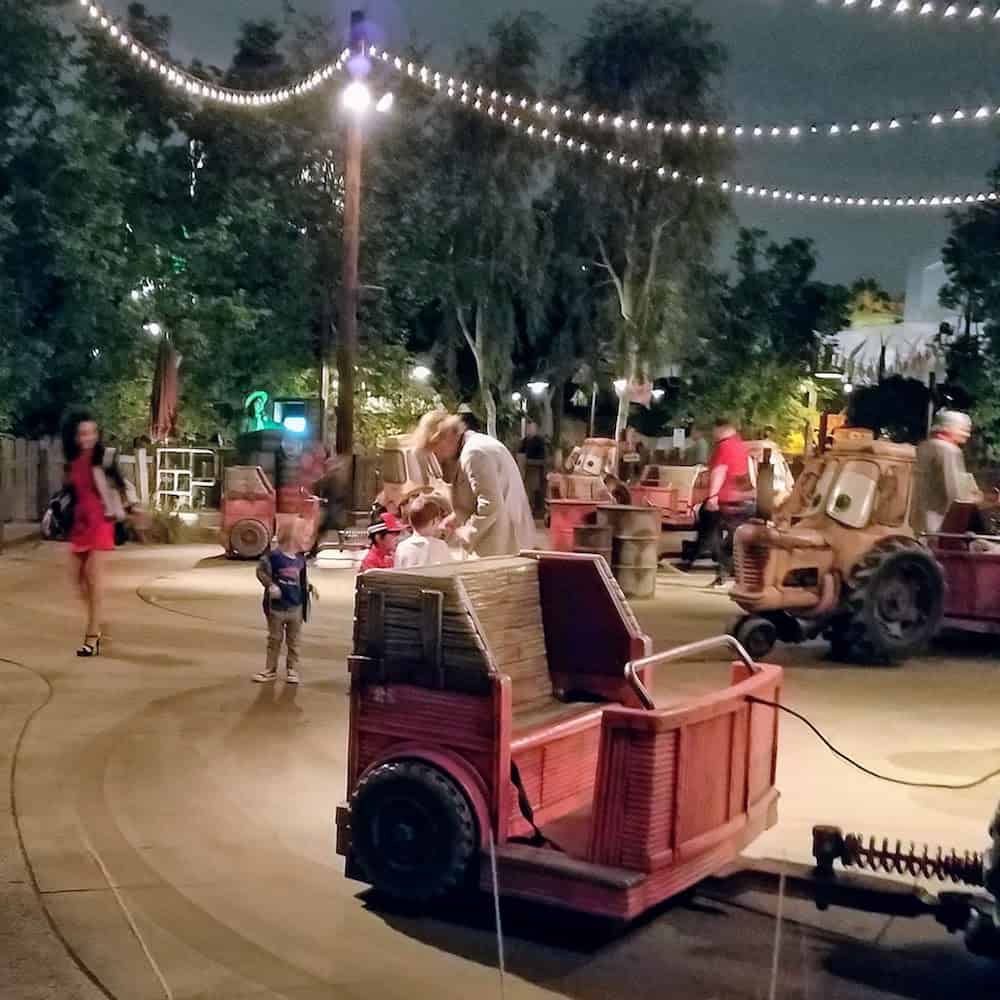 This is Owen Wilson exiting Mater's Junkyard Jamboree with his family.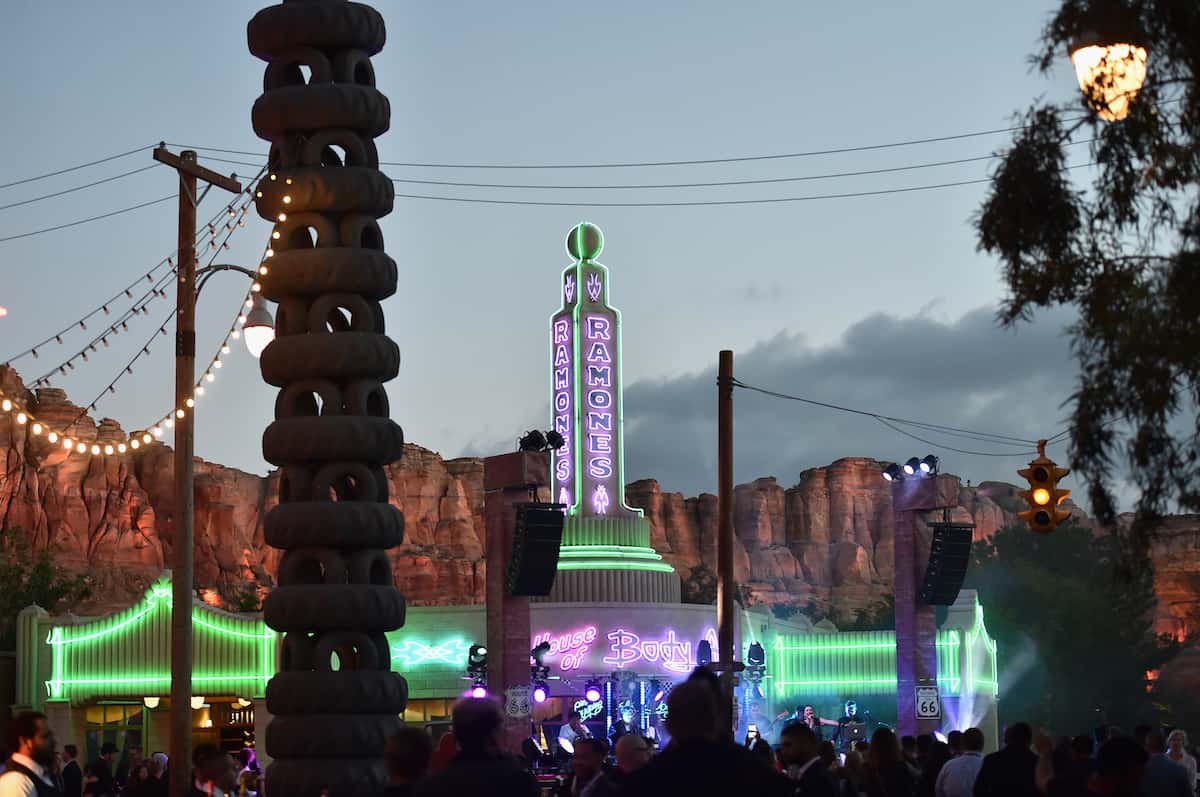 There was a fantastic live band set up in front of Ramone's in Cars Land, and we spent the later part of the evening dancing until the party was shut down.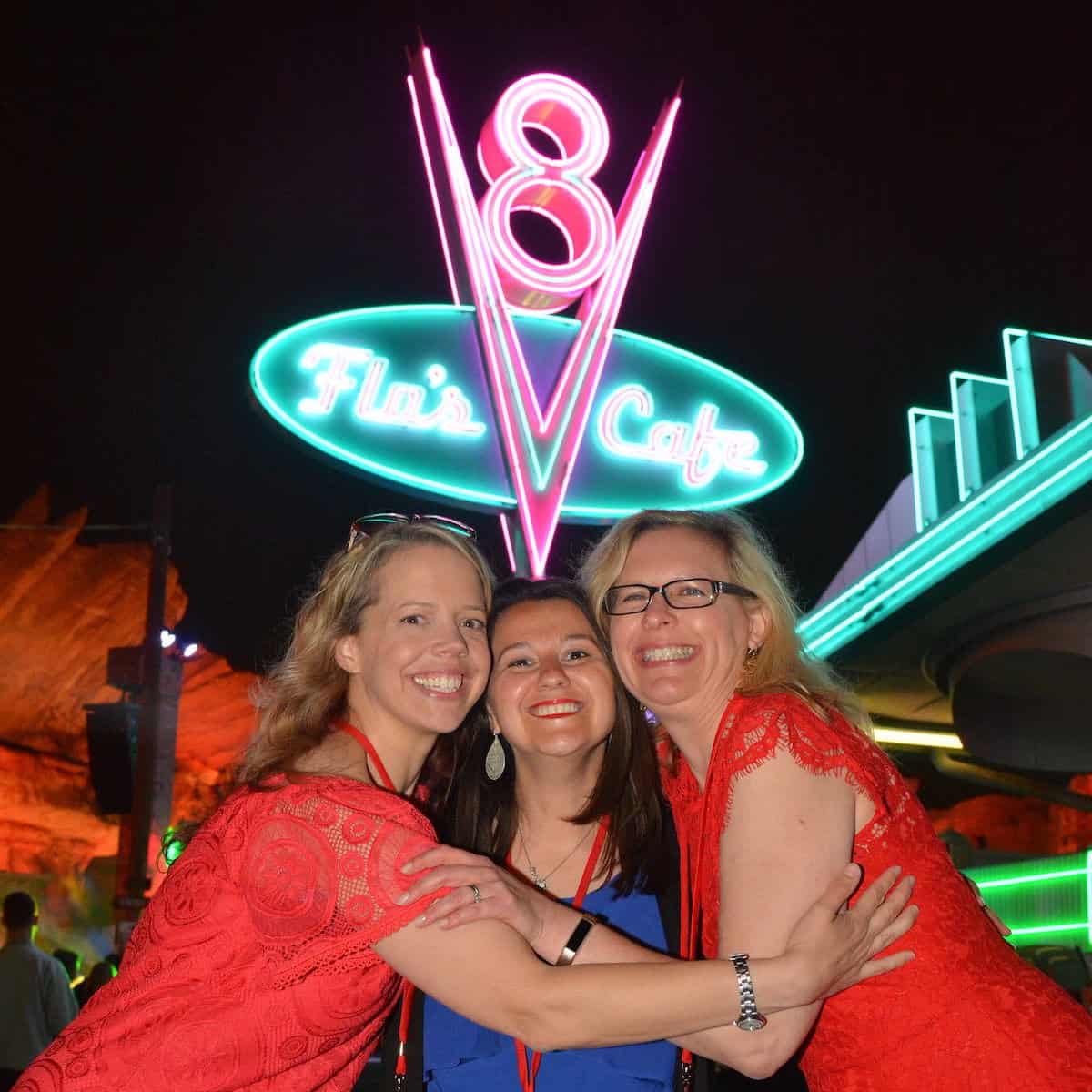 After one more quick picture with my besties it was time to leave the party, but we still had passes to Disneyland and Disney California Adventure!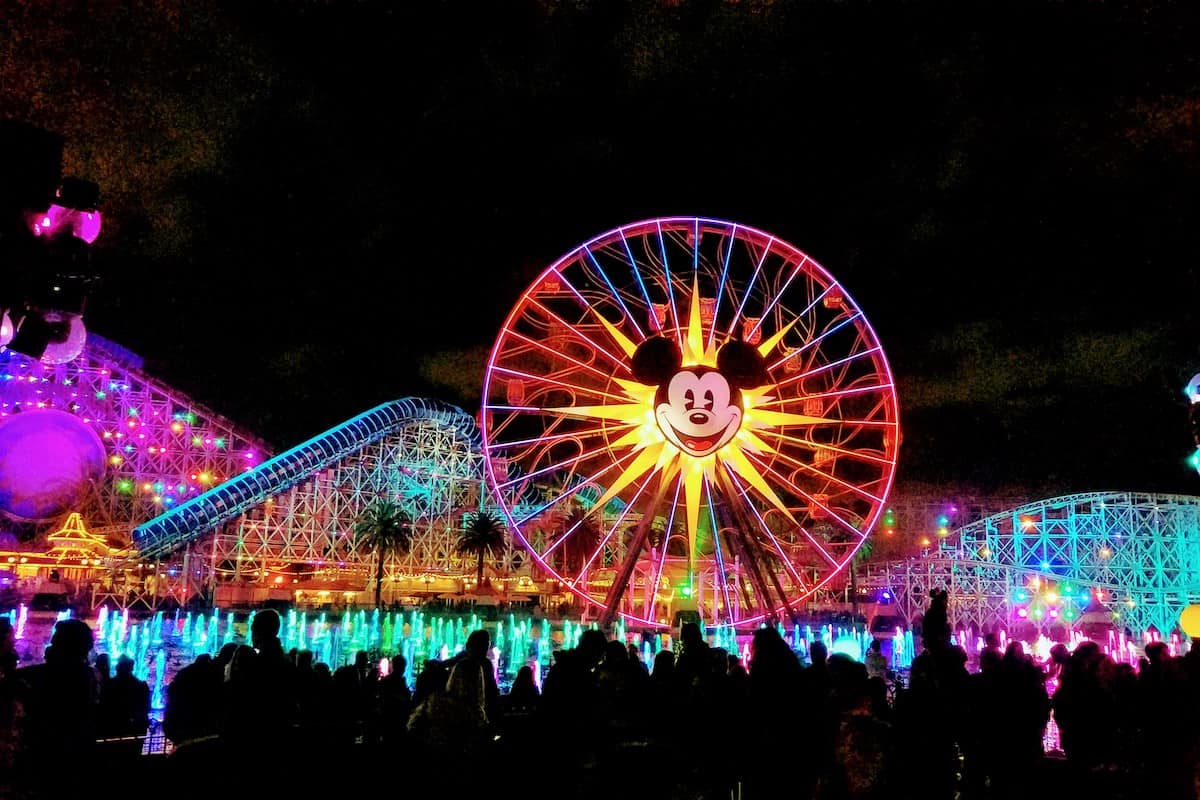 We headed over to watch World of Color. There's no way to capture the beauty and magic and spectacle of the show. If you're anywhere near Anaheim, it's worth a visit to Disney California Adventure just to see it!
We wrapped up the night of the Cars 3 premiere with a few more rides and a quick walk back to the hotel. The red carpet, the movie and the Cars 3 premiere after party were all more than I ever dreamed they could be, and I'll never forget that night!
Cars 3 races into theaters everywhere on June 16th. Get your local showtimes and pre-order your tickets now!
Stay on top of all the Cars 3 news at these links: