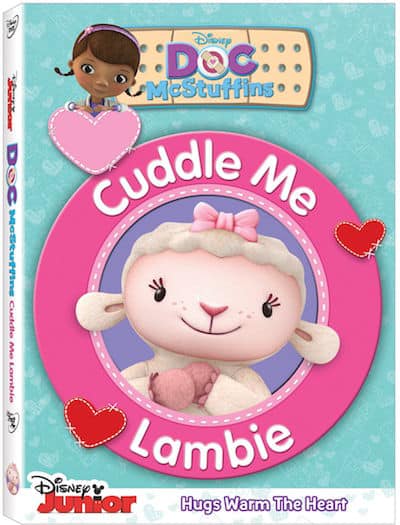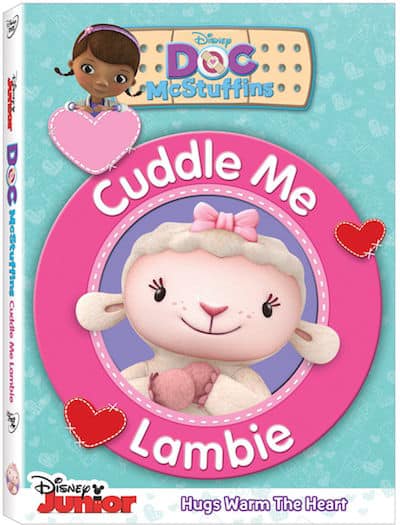 As a mom, one of my two favorite television networks for my own kids is Disney Junior. Let me tell you why:
1. Education: Disney Junior isn't always the first channel that comes to mind when I'm thinking about educational shows for children, but it definitely should be near the top of the list!
In my experience (and I've watched more than a few Disney Junior shows!), shows like Mickey Mouse Clubhouse, Doc McStuffins, Jake and the Never Land Pirates and Sofia the First help kids learn about a wide variety of topics from counting to brushing their teeth!
2. Social values: In addition to the basic educational elements like ABC's and 123's, Disney uses its talent for storytelling to weave in non-preachy messages about respect, responsibility and friendship.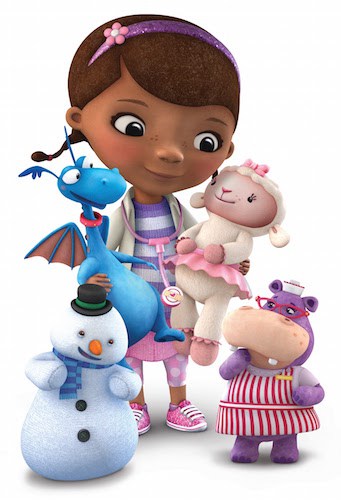 I recently received Disney Junior's Doc McStuffins: Cuddle Me Lambie to review. Honestly, I think it's the CUTEST Disney Junior DVD I've seen so far!
Click the play button below the synopsis to see a clip from the new DVD!
No one gives better cuddles than Doc's warm and fuzzy best friend!  She's a princess and a ballerina, and she's always there for toys that need an extra helping of tender loving care.  Just say three little words: Cuddle Me Lambie.

Join Doc and the whole gang as they laugh, play and have a ball fixing boo-boos and discovering great ways to stay happy and healthy.

Celebrate the power of true friendship as new, sparkly heart toy Val shows Lambie there's plenty of love to go around.

Meet Donny and Alma's monster creation Charlie – who turns out to be very sweet and not scary after all. Then, see how Lambie gets out of a super-sticky jam!

Bursting with five song-filled episodes and cuddles galore, this "hug-stravaganza" is magical fun your little one will adore!
Here's Tell Us What's Wrong, a clip from Doc McStuffins: Cuddle Me Lambie:
Disney's
Doc McStuffins: Cuddle Me Lambie
 showcases these five episodes:
1. My Huggy Valentine / Dusty Bear  ::  Lambie is jealous of new toy Val and Teddy B. is sad when Donny doesn't play with him.
2. Awesome Guy's Awesome Arm / Lamb in A Jam  ::  Awesome Guy hurts his arm and Lambie gets sticky jam all over her.
3. Kirby And The King / Bubble Monkey, Blow Your Nose!  ::  The Wicked King and Sir Kirby get glued together and Bubble Monkey sneezes soap everywhere.
4. A Day Without Cuddles! / Collide-o-scope  ::  International Cuddle Day is almost ruined and Kiara the kaleidoscope gets a bump on her head.
5. Mirror, Mirror On My Penguin / Hide And Eek!  ::  Waddly's mirror tummy gets dirty and a new toy monster scares the other toys.
Adding to the fun of this brand new DVD is the inclusion of a little gift: FREE Lambie hair clips! As if a new movie wasn't enough-my daughter was nearly jumping up and down over her new hair pretties 🙂
Disney Junior's Doc McStuffins: Cuddle Me Lambie is now available on DVD. While it has an MSRP of $19.99, it's currently just $12.95 and eligible for FREE shipping on Amazon!
Disclosure: Disney and/or the associated PR company provided a copy of the DVD to facilitate this review.