Craving a delicious and healthy snack? This 5-minute easy hummus recipe is just what you need. With just a few simple ingredients and no prep time, you can whip up a batch of creamy, flavorful hummus that's better than what you can buy at the store.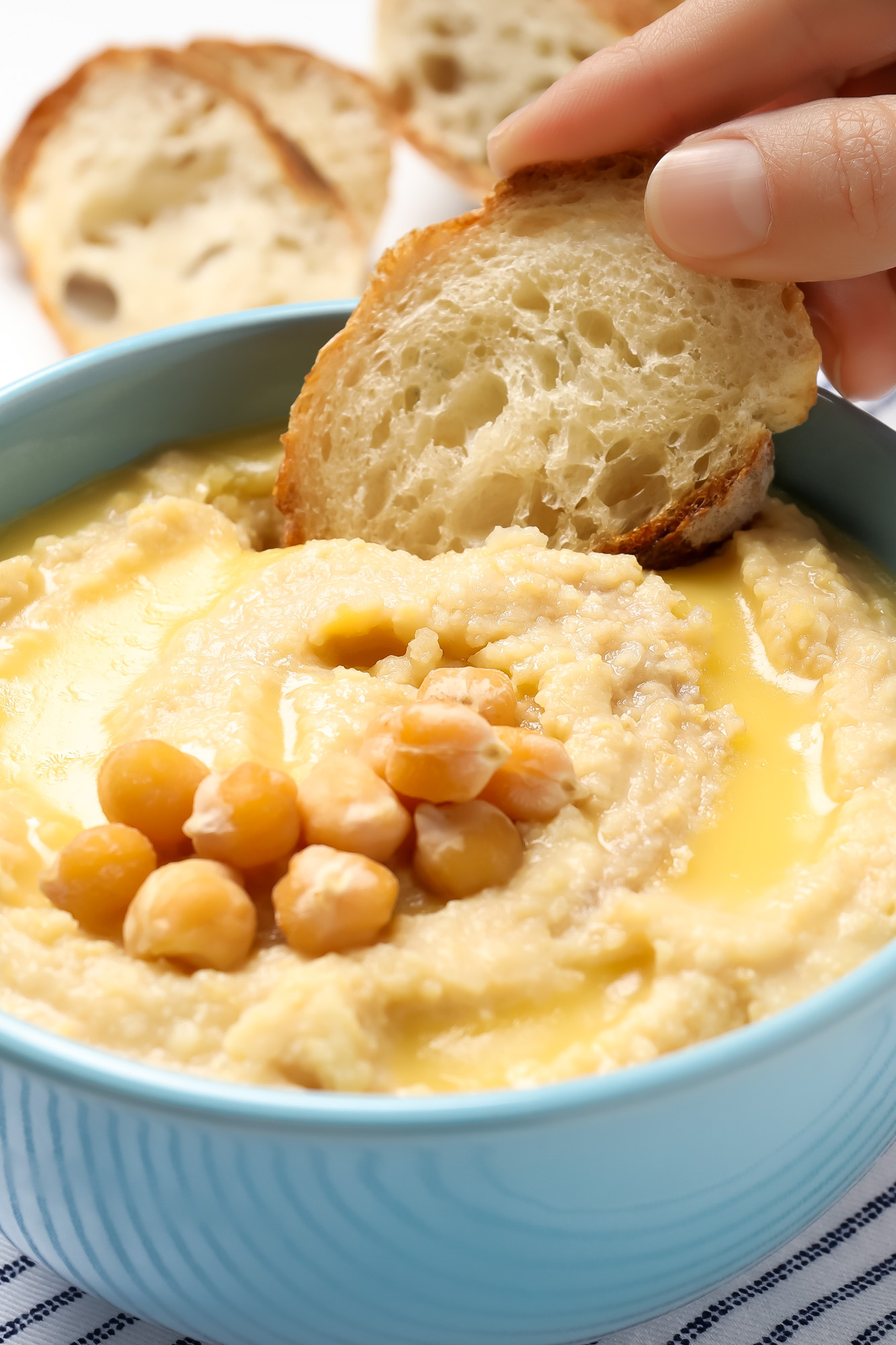 I mentioned in my easy pita bread recipe that my two toddlers actually like to eat hummus. Given that they hardly go for kid-friendly condiments like ranch and ketchup, I was as shocked as could be when both Haiden and Piper gobbled up hummus samples at Costco.
After buying a couple of giant tubs of hummus (sizes of which you can only find at Costco), I figured that I could make an even healthier hummus at home.
My first attempt was a success; my kids, my husband and I ate it within days! I'm so happy that I've found a healthy, bean-based food that helps me feel like my picky kiddos are getting at least some fiber and protein in their diets!
Hummus is such a versatile and nutritious dip that you can enjoy with your favorite vegetables, pita bread, or even use as a spread on sandwiches and wraps. Although store-bought hummus is convenient, I highly recommend making your own at home. This way, you can customize the flavors to your liking and ensure that you're using fresh, high-quality ingredients.
I'm excited to share with you a quick and easy hummus recipe that requires minimal effort but delivers maximum flavor. Whether you're a hummus lover like me or new to this delicious dip, you'll be amazed at how simple it is to make your own mouthwatering hummus in just 5 minutes.
If you're a regular reader of this site, you might have realized that I'm trying to expand my kids' taste horizons by making new and different things at home.
I always naturally gravitate toward making large quantities of everything, but food storage has become a concern for me.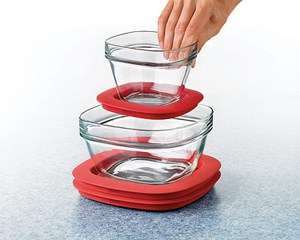 After all the talk of BPA in plastic containers, I worked hard to clear out my cabinets of almost anything that could contain BPA.
Then I heard that BPA-free plastics can still leach hormone-like chemicals into the food they contain and I felt like I couldn't win! Right now, I'm still using high-quality, solid plastic containers for a lot of of my food storage, but I've vowed to try to find a better, safer alternative.
Happily for me, Rubbermaid recently came out with a new line of glass storage containers.
It was so fitting that they contacted me and asked me to try them out, since I'm welcoming any opportunity to move away from putting food in plastic containers.
While I might seem a little crazy when it comes to what I want to put food in, my requirements are pretty simple.
Someday, I want to store all of our food (leftovers, dry goods, freezer stuff, etc.) in non-plastic, airtight containers. The Rubbermaid Glass line is my first step in achieving that goal! (note: the lids do have plastic in them, and I wrote a bit more about that below.)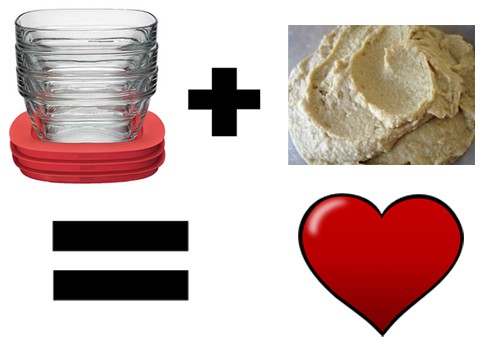 Why I'm Loving Rubbermaid Glass Containers:
In addition to meeting my two requirements, here are some other great features of Rubbermaid Glass:
The tempered glass is made to withstand freezer temps and temperatures up to 425 degrees. It's also microwave safe!
The lids are made to snap together and to the bottom of the glass containers, making them easy to store and find.
The containers and lids are both dishwasher-safe.
The lids create a leakproof seal that make the containers ideal for transporting foods to other places.
The glass makes a far more attractive serving dish than a plastic container.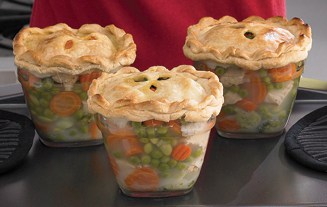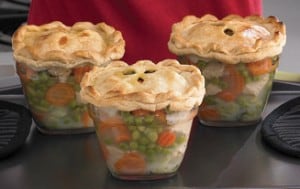 What I don't Like About Rubbermaid Glass:
The only thing I don't care for is that there's still plastic in the lids. That plastic creates a window so you can see the contents from the top of the container. I can see that it might be risky to have a glass window, but I'd rather have a solid rubber cover rather than plastic.
Want to buy Rubbermaid Glass Containers?
All in all, I'm loving that I can store food for my kids in glass containers  and not worry about leaching chemicals from plastics!
I made a big batch of hummus recently and stored it for nearly a week in a Rubbermaid glass container in my fridge. It stayed as fresh as the day it was made until the day I scraped the last bit from the container.
My Favorite Hummus Recipe: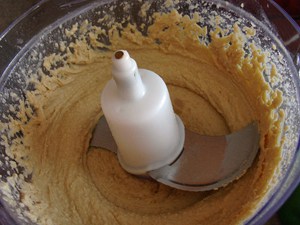 I didn't forget to share this kid-friendly food idea with you! This is a great, easy recipe for hummus. I love it, and so do my kids and husband!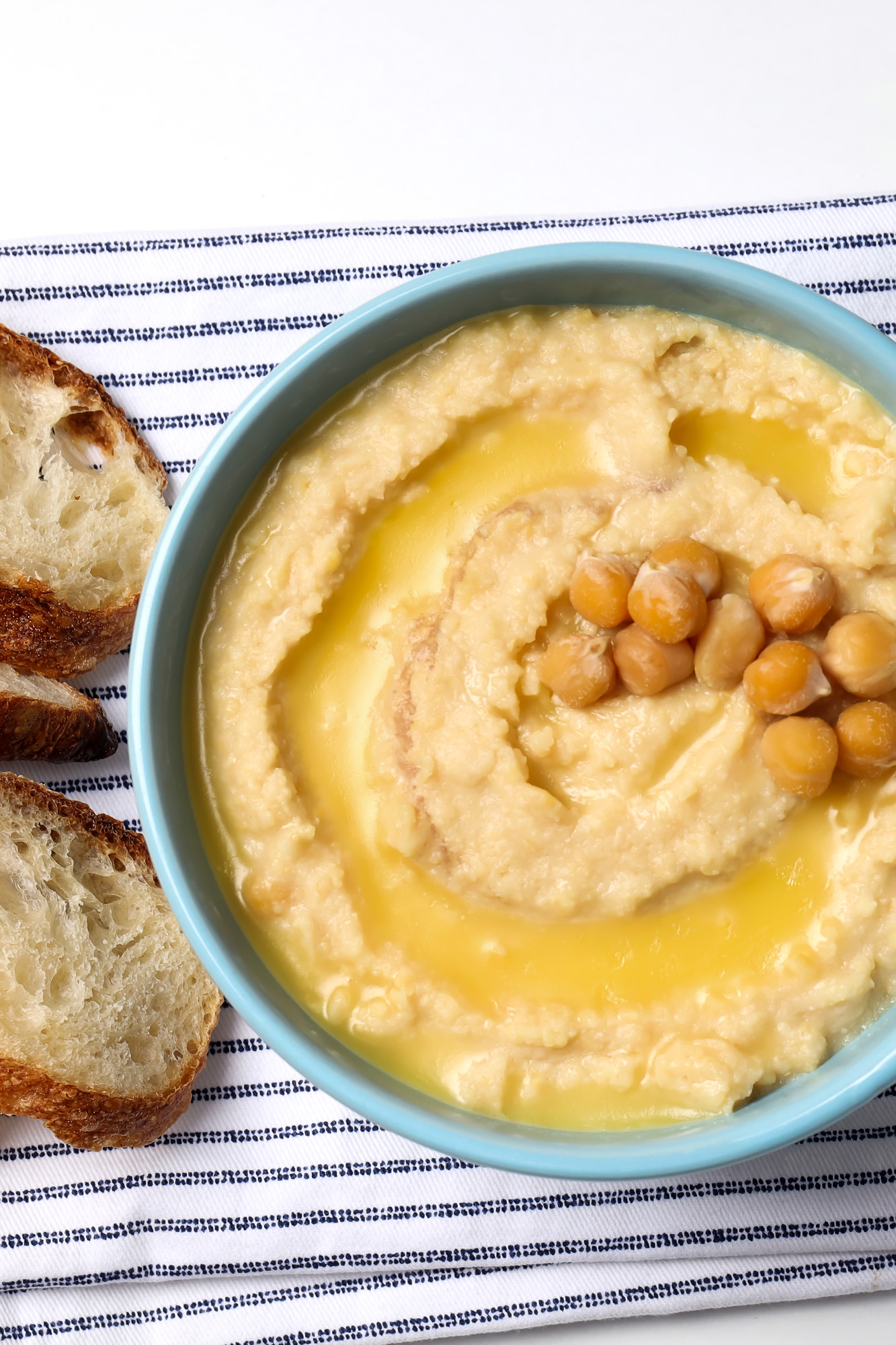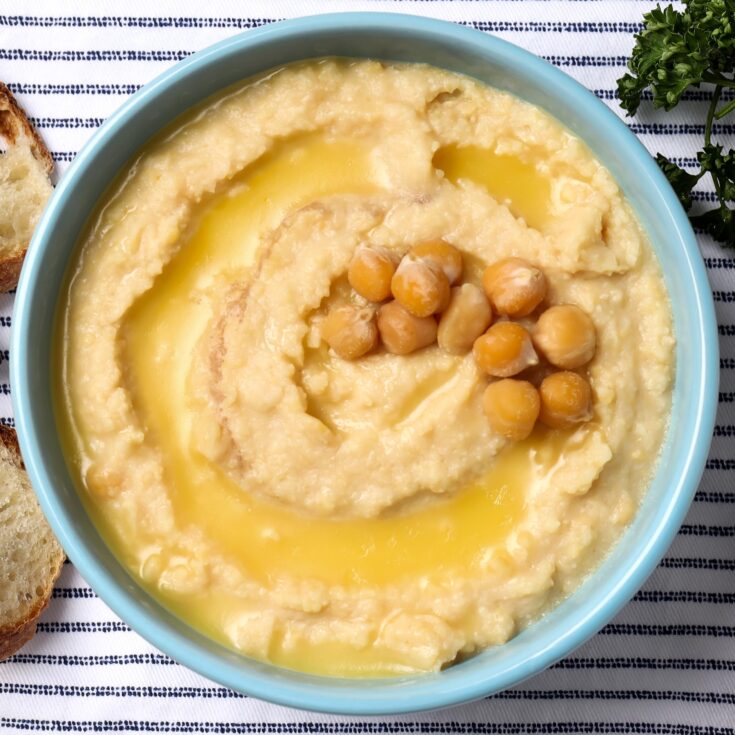 Hummus is a versatile and nutritious dip that can be enjoyed with vegetables, pita bread, or as a spread on sandwiches and wraps. While store-bought hummus is convenient, making your own at home allows you to customize the flavors to your liking and ensures you are using fresh, high-quality ingredients.
Ingredients
1 15 ounce can of garbanzo beans (chickpeas)
2 tablespoons tahini
2 tablespoons lemon juice
1 clove of garlic
2 teaspoons olive oil, divided
Instructions
Drain beans and reserve liquid from the can.
Put beans, tahini, lemon juice, garlic and 1 teaspoon of olive oil in a food processor or blender.
Process mixture until it's as smooth as you can get it.
Add the reserved garbanzo bean liquid to the mixture until you achieve a smooth but thick consistency.
Transfer hummus to a bowl and drizzle with the remaining teaspoon of olive oil.
Notes
Store prepared hummus in an airtight container in the refrigerator for up to 7 days.
Nutrition Information:
Yield:
8
Serving Size:
1
Amount Per Serving:
Calories:

121
Total Fat:

5g
Saturated Fat:

1g
Trans Fat:

0g
Unsaturated Fat:

4g
Cholesterol:

0mg
Sodium:

7mg
Carbohydrates:

16g
Fiber:

4g
Sugar:

3g
Protein:

5g
Disclosure: I was not paid for this post and my honest opinions were expressed. Thanks to Rubbermaid for providing the 8-piece set of Rubbermaid Glass containers to facilitate the review!