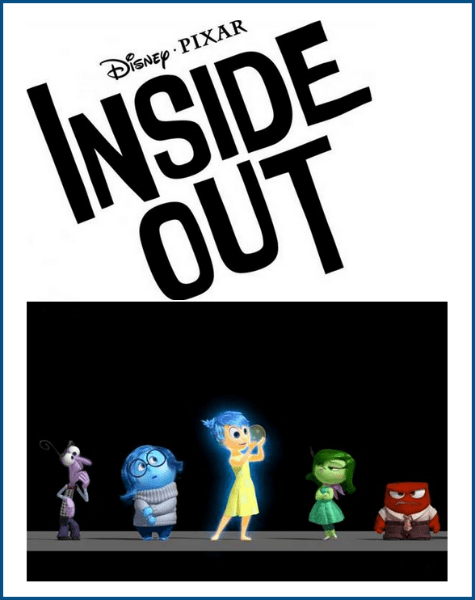 I share quite a bit of Disney news on this site, but I totally admit that I'm such a Disney fan I usually know what's coming up before I have official news to share. This time is no different: I've been waiting for a real trailer from Disney/Pixar's Inside Out, and this one made my day!
Check out the new teaser trailer from Disney/Pixar's Inside Out, slated to open in theaters in June of 2014. I had chills from the start of the video…long before I saw even a second of anything from Inside Out! I promise, you won't be disappointed:
If you can't see the YouTube video above, you can check out the Inside Out trailer on YouTube.
From an adventurous balloon ride above the clouds to a monster-filled metropolis, Academy Award®-winning director Pete Docter ("Monsters, Inc.," "Up") has taken audiences to unique and imaginative places. In Disney•Pixar's original movie " Inside Out," he will take us to the most extraordinary location of all—inside the mind.

Growing up can be a bumpy road, and it's no exception for Riley, who is uprooted from her Midwest life when her father starts a new job in San Francisco.

Like all of us, Riley is guided by her emotions – Joy (Amy Poehler), Fear (Bill Hader), Anger (Lewis Black), Disgust (Mindy Kaling) and Sadness (Phyllis Smith). The emotions live in Headquarters, the control center inside Riley's mind, where they help advise her through everyday life.

As Riley and her emotions struggle to adjust to a new life in San Francisco, turmoil ensues in Headquarters. Although Joy, Riley's main and most important emotion, tries to keep things positive, the emotions conflict on how best to navigate a new city, house and school.

Notes:

Director Pete Docter is the Academy Award®-winning director of "Up." He made his directorial debut with Disney•Pixar's smash hit "Monsters, Inc.," which was nominated for an Academy Award for best animated feature film.
Along with John Lasseter and Andrew Stanton, Docter developed the story and characters for "Toy Story," Pixar's first full-length feature film, for which he also served as supervising animator. He served as a storyboard artist on "A Bug's Life" and wrote the initial story treatment for "Toy Story 2." As one of Pixar Animation Studios' key creative contributors, Docter garnered an Academy Award nomination for his original story credit on Disney•Pixar's Golden Globe®- and Oscar®-winning "WALL•E."
Jonas Rivera produced the Academy Award®-winning "Up," for which he was nominated for best picture. Prior to "Up," he had worked on nearly every Pixar film since joining Pixar Animation Studios in 1994, beginning with "Toy Story" for which he served as production office assistant. His subsequent credits include "A Bug's Life" (as art department coordinator), "Toy Story 2" (as a marketing and creative resources coordinator), "Monsters, Inc." (as art department manager) and the Golden Globe®-winning "Cars" (as production manager).
INSIDE OUT opens in theaters everywhere on June 19, 2015! 
Like Inside Out on Facebook and Follow Disney/Pixar on Twitter to stay on top of the latest news.