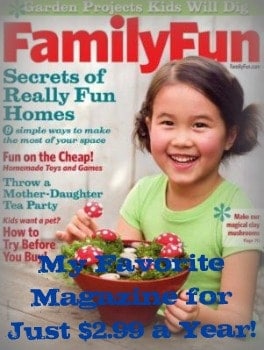 Hurry over to the Family Fun subscription page at Discount Mags and pick a 1, 2 or 3-year subscription. Add it to your cart and use Discount Mags promo code 2221 to get your subscription for just $2.99 per year!
Family Fun is my favorite magazine for
crafts and recipes. There are tons of ideas that don't require weird materials or a crafty brain to help nurture my little ones'  creative sides!