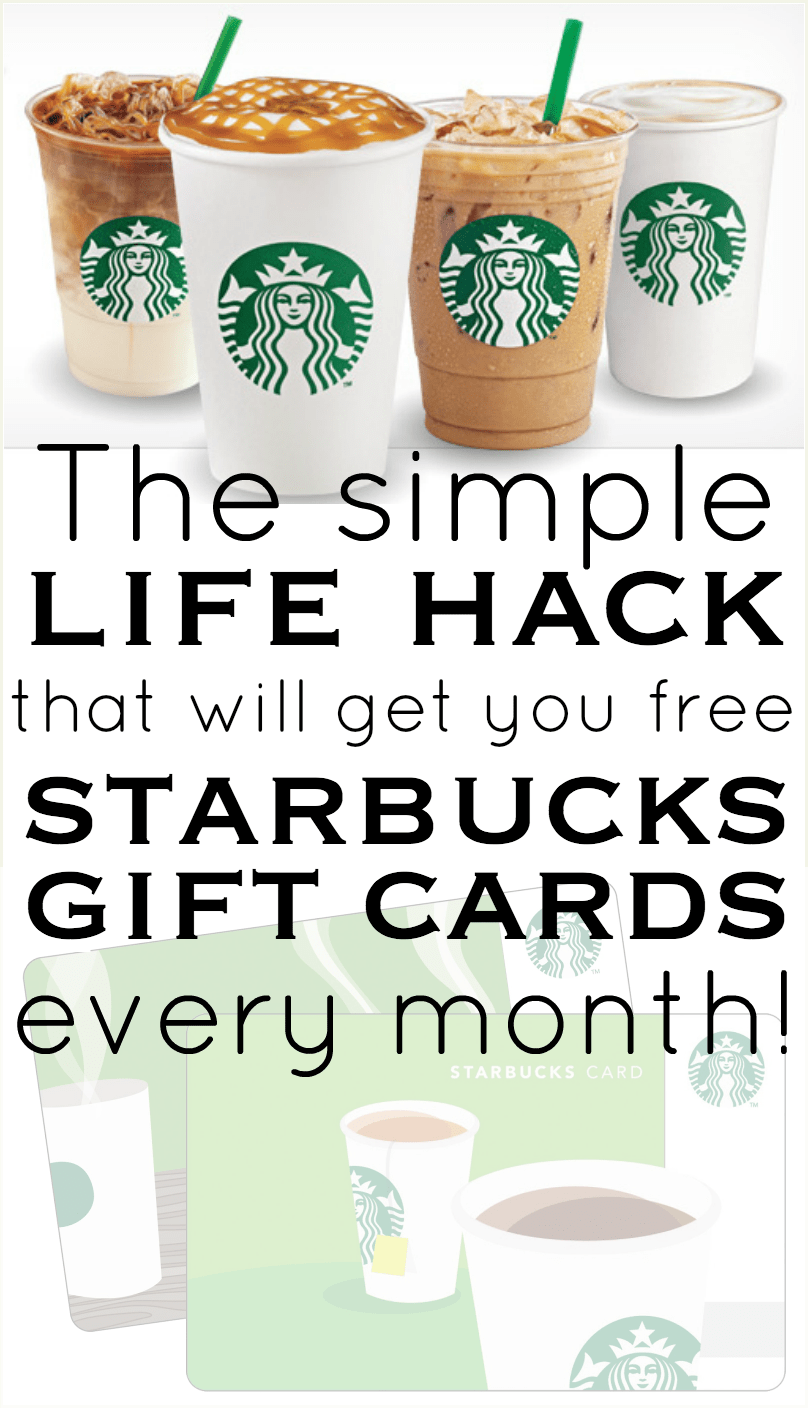 I received another free Starbucks gift card yesterday. I usually get at least one $5 Starbucks card free each month, and all I do is make sure I have my smartphone with me when I go shopping!
Honestly, the Shopkick app is not only a simple way to get free gift cards, it's the easiest way to earn free gift cards.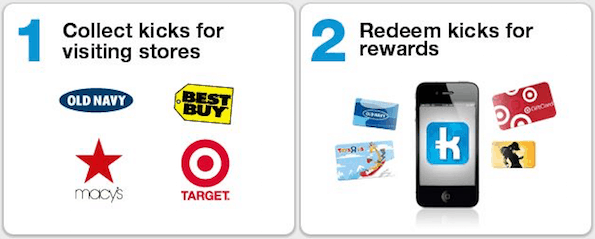 I always pick Starbucks gift cards for my reward, but here are the stores you can get free gift cards from with the Shopkick app:
Starbucks
Target
Walmart
TJ Maxx, Marshalls and Homegoods
JCPenney
American Eagle Outfitters
Old Navy
Best Buy
Sephora
Macy's
Toys R Us
Lowe's
…and many others!
Like many other online rewards programs, Shopkick wants you to rack up points (aka "Kicks") which you then exchange for gift cards. It's easy to get points with very little work and you can get points much faster if you want to put in more effort.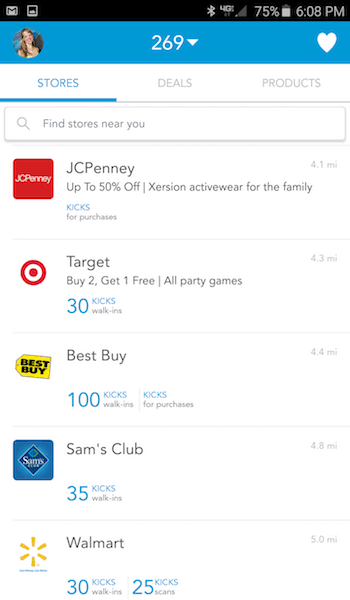 Here's how Shopkick works: 
Download the Shopkick app on your Android or Apple device.
Open the app before you enter a variety of stores.  These are any stores in the app that show Walk-Ins as a way to earn Kicks.
The app will award Kicks to your account after it uses your phone's location and microphone to automatically sense when you've walked into the store.
You can get a $2 Target gift card when you've earned 200 kicks. $5 gift cards for Target, Starbucks and just about anywhere else on the above list are just 1250 points.
There are two really great things that I love about Shopkick:
Stores offering Walk-In Kicks are usually clustered together. My local mall usually has 3-5 stores offering kicks for stopping in. The Best Buy store that always has Walk-In Kicks is next to a Sports Authority, which also offers Kicks.
Points add up quickly. I find myself visiting the mall at least once a week. I also head to Target or Walmart fairly often, and I'm at Best Buy, Costco and/or Sam's Club at least once or twice a month. If I remember to open the app when I'm shopping it's very easy to get my Starbucks gift card by the end of each month!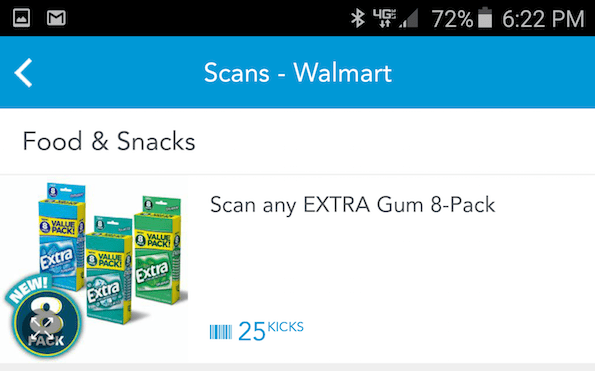 If you want to earn even more points and get your gift cards faster you can do things like Shopkick scans, where you use your phone's camera to scan certain products within the app.
There aren't many opportunities for lots of extra points from scans right now, but sometimes a single store will offer hundreds of points in scans that you can do in one visit! I've earned a $5 gift card with one visit to one store in the past!
You can also link your credit card to get points for purchases. I've never done this, but it's certainly easy to do if you want to take earning points to the next level!
Download the Shopkick app now!
Do you use Shopkick? Do you have any tips for earning Shopkick gift cards faster?