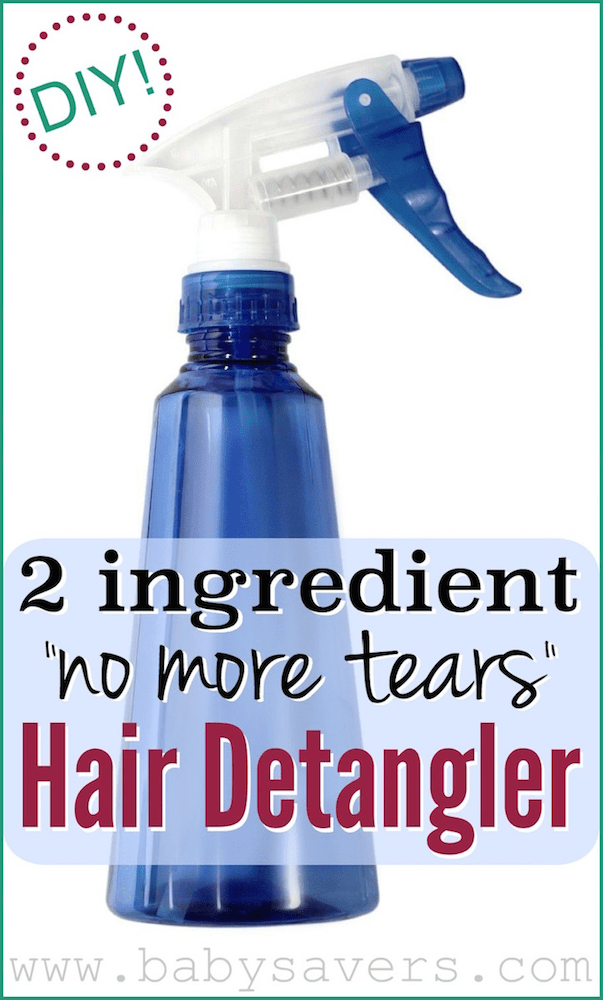 Given my own naturally curly hair, I wish my own mother had known how to make DIY homemade hair detangler when I was much younger. I feel like it could have alleviated a lot of stress between my mom and I!
Hair like this (I posted this picture of my curly hair on Instagram a few months ago) needs detangler: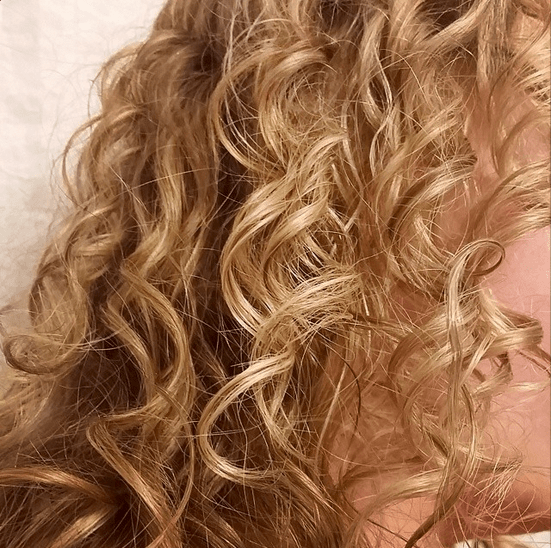 Now that I'm a parent, I'm happy-sad that my own daughter didn't inherit my curls.
I'm happy that I can spare my daughter the pain of the endless hunt for the perfect curly hair products, learning how to style it and figuring out how to work with her hair. She can even go to bed with wet hair!
I'm sad because I'm a mom who actually understands curly hair. It's a rare thing for a curly girl to be raised by someone who gets the intricacies of ringlets, loose curls or waves. It's a bit sad that my knowledge will be wasted on her!
Even though it's straight, Piper's hair tangles like crazy as soon as it gets wet. I don't care for combing out the knots, but she hates it. In turn, I dread all the fussing that comes after her hair is washed.
(side note: I just learned about this type of hair brush-If you've tried it please let me know if you agree with all those fantastic reviews :))
Piper needs a good detangler. My own hair requires a heavy conditioner (I think Aussie Moist is the best conditioner for curly hair), but her hair gets weighed down by any post-shampoo conditioning.
A DIY homemade detangler is the best way to have a happy daughter (and a happy mom!) after bathtime.
Homemade Hair Detangler Recipe
Ingredients:
2 tablespoons hair conditioner (I love the hydrating or smoothing Herbal Essences)
1 cup hot water
Put the conditioner in the bottom of an empty 12 oz. spray bottle. Add water and shake vigorously until it's thoroughly mixed.
If you're partial to glass bottles you can check out this highly rated model (or save more if you buy a set of two!).
One thing to note about this recipe is the tear-free or no more tears aspect of it. After using the homemade hair detangler you'll be able to easily comb through hair. That means you'll avoid needing to yank or pull your little ones hair in an attempt to detangle it.
Since you'll apply the homemade hair detangler to your little one's hair with a spray bottle, it should be easy to avoid spraying it in anyone's eyes.
If you're still worried about the eyes, you can take the "tear free" aspect to the next level by using a "tear-free" conditioner.
Do you have any tips for how to detangle hair without crying or tears?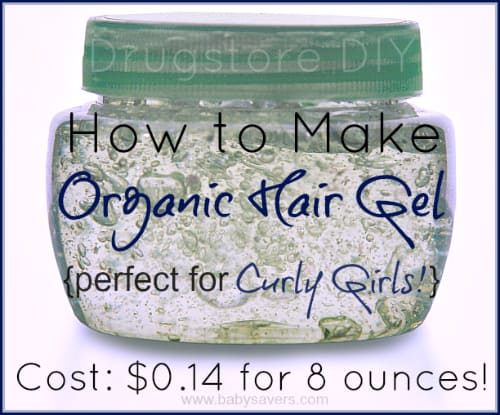 If you like homemade and DIY beauty recipes, be sure to check out my recipe for how to make homemade hair gel at an insanely low cost! 
I have more interesting hair articles here!