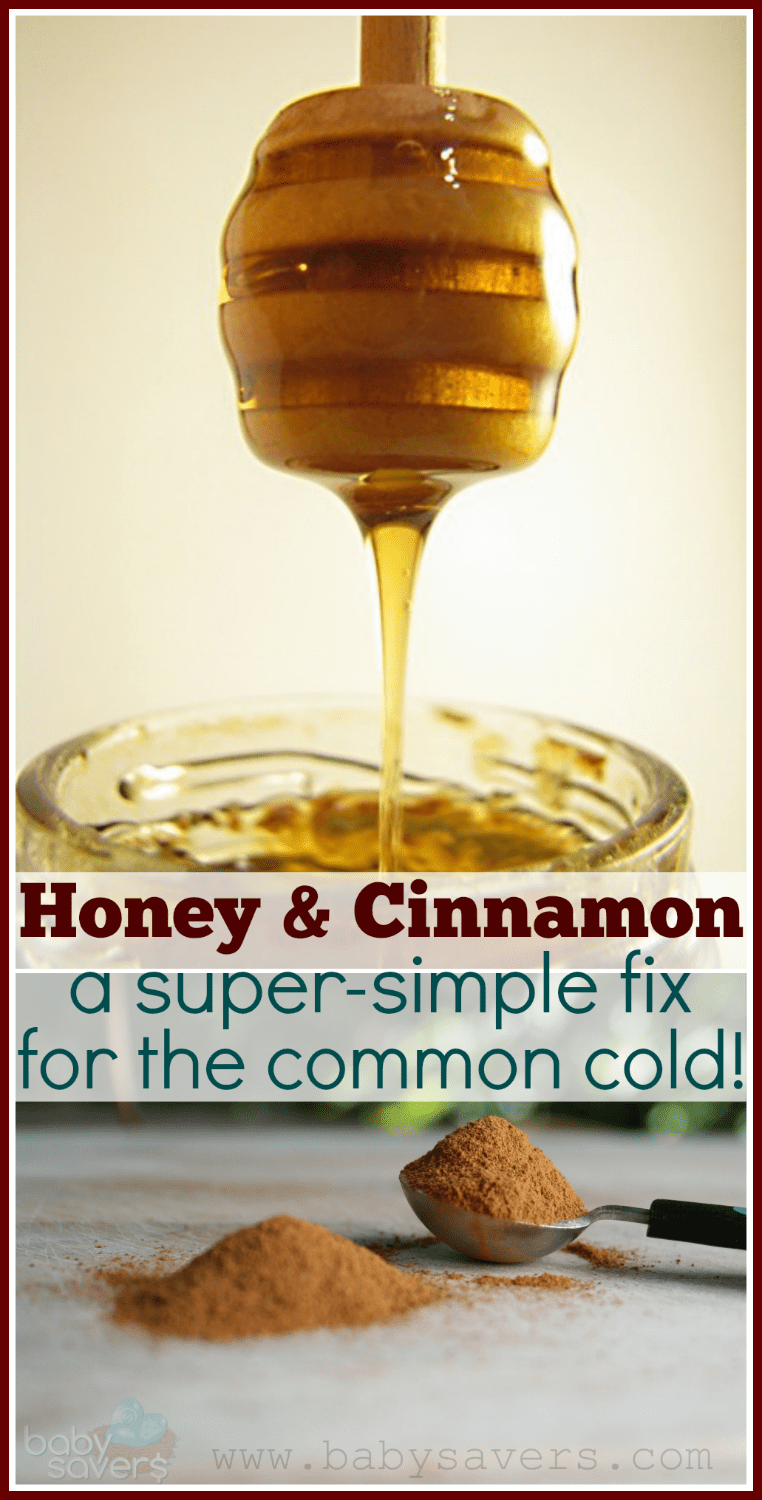 It's common knowledge that there's no cure for the common cold. We just have to endure it, live with it and hope that it goes away.
I'm so happy to report that I recently found a way to help ease the symptoms of a cold and possibly make it run its it go away a lot faster!
Both my 2 year old and my 3 year old came down with serious colds just over a week before we left for our Florida vacation. Coughing, runny noses and fussiness invaded my home.
Since we all know that little ones can't take decongestants or cough syrups, I armed myself with humidifiers, Vicks VapoRub and felt helpless throughout the first two miserable days and sleepless nights.
Desperate to get my kids congestion-free before our fun family vacation began, I started giving them plain honey at bedtime to help ease their coughs. Then, a friend told me about this easy home remedy for the common cold:
Combine the honey and cinnamon in a bowl. Eat it plain or mixed into tea or applesauce 4 times a day until cold symptoms are alleviated.
*Manuka honey is best for its outstanding antibiotic properties, but the price is definitely prohibitive. Raw honey is also an excellent option. The first batch I made was with "regular" honey in a bear squeeze bottle. The honey-cinnamon mixture worked effectively with the very basic honey.
Easy enough, right? I mixed up a larger batch of 1/4 cup of honey with 1 teaspoon of cinnamon in a dish and split it between Haiden and Piper to make sure they'd eat it.
They weren't crazy about it, but they understood it was "medicine" and each took a spoonful without a fight. Since there were four doses in that dish, they cleaned it out and I made a bigger batch to last for the next few days.
Much to my surprise, their cold symptoms started to clear up about a day and a half after they started taking the honey and cinnamon mixture.
I ended up giving it to them for about 4 days total and they were healthy by the day after they finished taking it.
I'm used to my little ones experiencing the worst of a cold, then having runny noses and coughs that last about 2 weeks before being completely over it. For me, 5 days to a completely cleared-up cold is pretty amazing!
It worked for kids, and I can vouch that it worked for me, too! I acquired a mild cold with a horrible-sounding cough on the last day of our vacation.
By our second day at home, my husband was telling me to go to a doctor to get my cough treated.
Instead, I started the same honey/cinnamon regimen four times a day. My cough was gone, completely gone, 4 days after I began taking it. I don't think I've ever had a cough cleared up so quickly after the onset of a cold!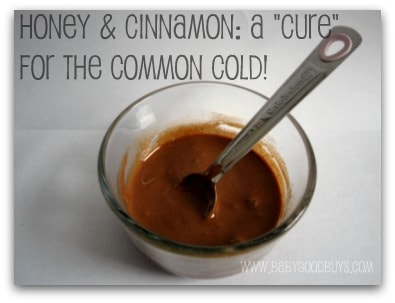 Combining honey and cinnamon is ridiculously easy and mildly tasty. I also love that there's nothing harmful in either ingredient, as long as everyone taking it is older than 1 year old. (Remember that children less than 1 shouldn't consume honey due to botulism risks.)
The only other thing I know you should do to help your body fight a cold is consume lots of fluids, so I don't see any reason not to take cinnamon and honey to try to make your cold symptoms better. It's worked for my family so far!
Do you know of any other remedies to treat a cold? 
Image credits for first image. Top: HilaryStein, Bottom: TheDelicious