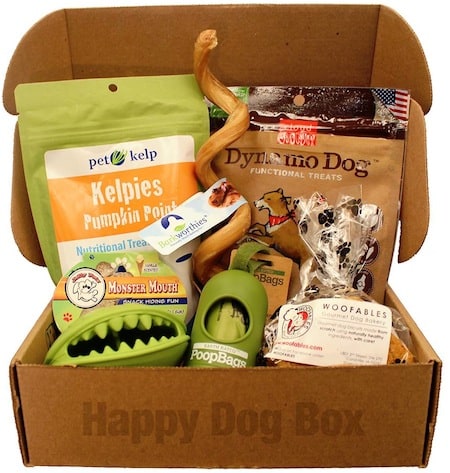 Dog owners: have you heard of Happy Dog Box? It's a business that usually offers a box chock full of dog treats, toys and gear for $29.99.
Right now, for a very limited amount of time, Happy Dog Box is giving new customers who sign up through this link a FREE full-size box of dog treats and toys valued at $42! You'll have to pay $4.99 to cover the shipping, but that's still a fantastic deal for $42 in dog toys, treats and gear!
All you need to do is register with some basic information about you and the dog you're shopping for. The packages are tailored to your dog's size so they'll get appropriate items for them. That means my poodle won't get a bone so big that it literally scares her (it's happened before!).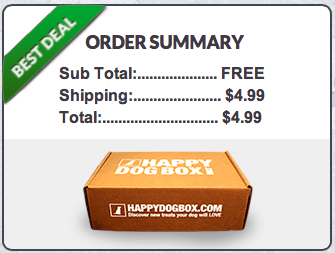 After you order your free box (and pay for the $4.99 shipping charges) there's no obligation to continue receiving the additional boxes, so you can cancel at any time.
Sign up for Happy Dog Box and get your FREE box today!