How to make a drip cake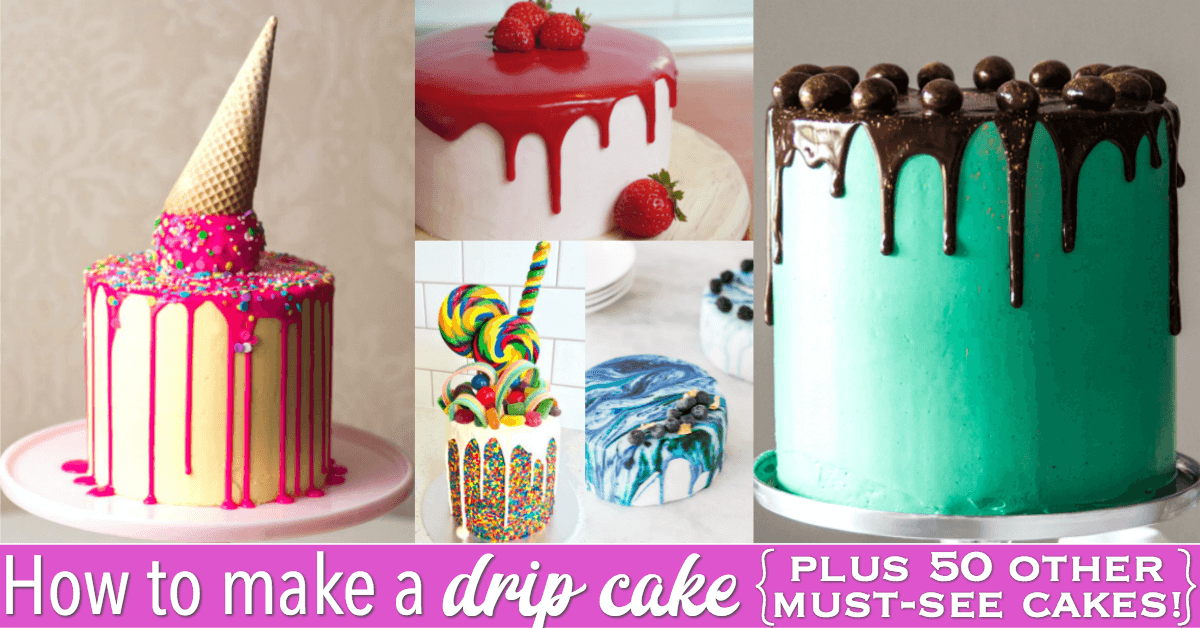 Drip cake. Drizzle cake. Drippy cake. Dripping cake. Flooded cake. It doesn't matter what we call it, I know I'm not the only one loving the drip cake trend!
There's something about seeing a cake with decadent frosting, icing or ganache running down the sides that that immediately feels indulgent.
I also love that drip cakes look just as amazing as ornately decorated cakes but they usually look far less fussy!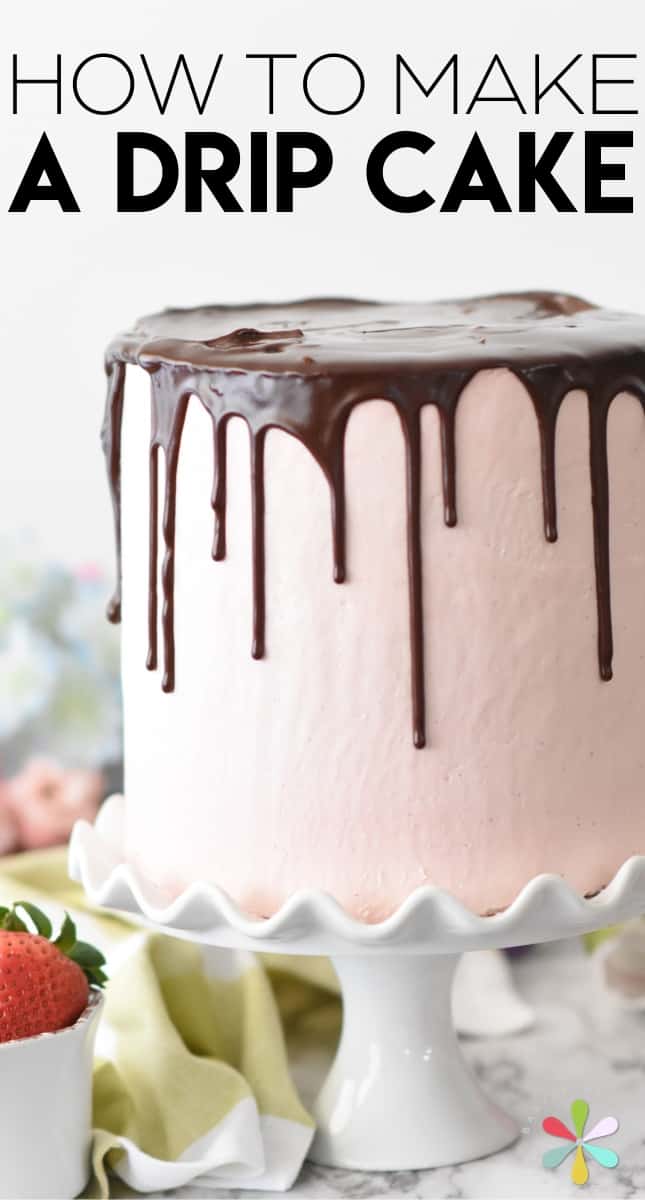 Learning about new cake themes and decorating ideas just makes me happy. You can see some of my favorites in these posts:
There were quite a few amazing tutorials for how to make a drip cake, so I decided to put together a full resource of the best drip cake tutorials for all of you.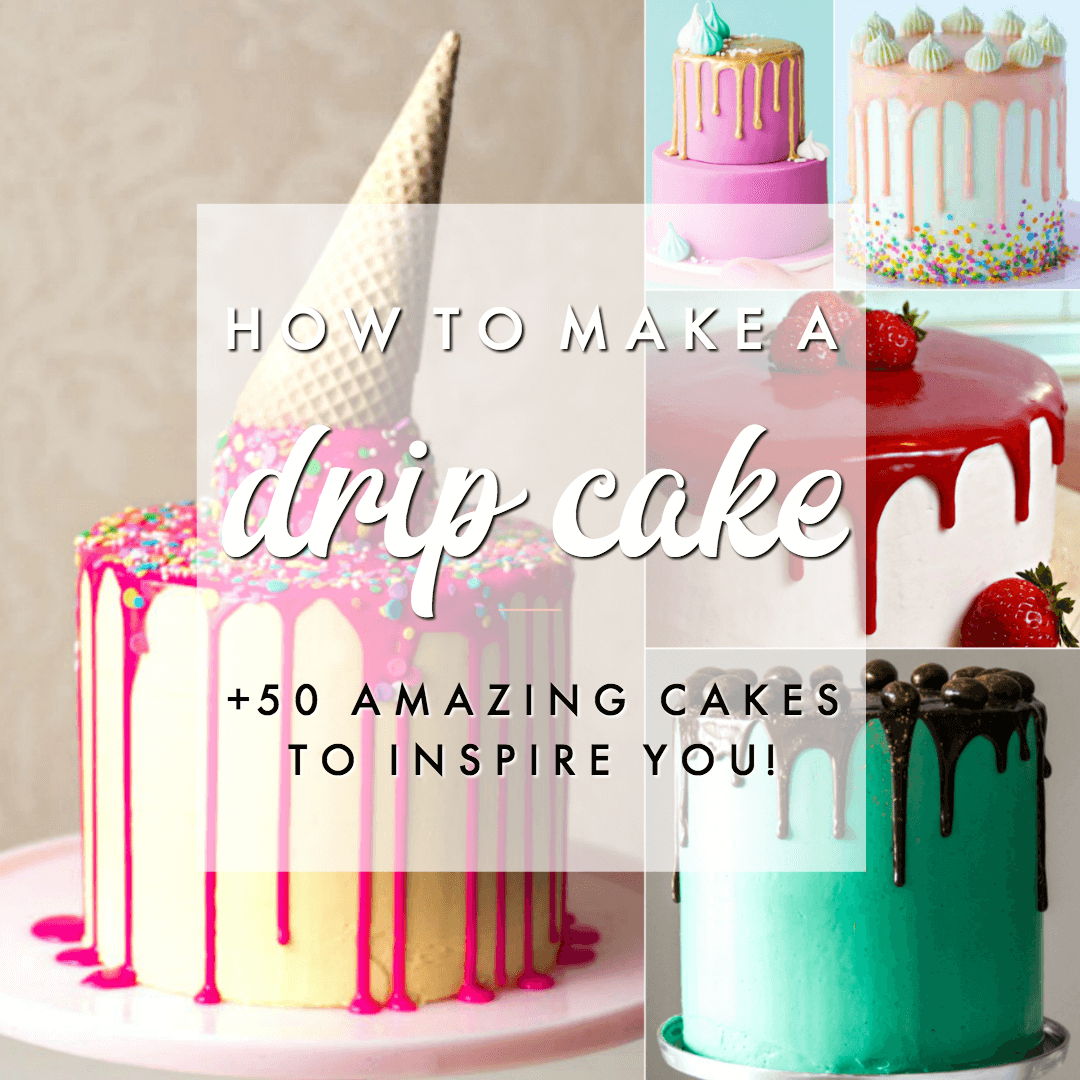 The techniques used in these drip cake tutorials vary. I suggest visiting them all first. You'll probably know right away which drizzling and dripping methods looks the most promising for you.
How to make a drip cake: Step 1
The very first step for making a drip cake is making sure you know how to frost your cake. The foundation is everything!
Do you know about these things when you're icing a cake:
Cake splitting and leveling
Crumb coats
Side trimming
If you don't, or if you need a refresher, you should pick up one of these books: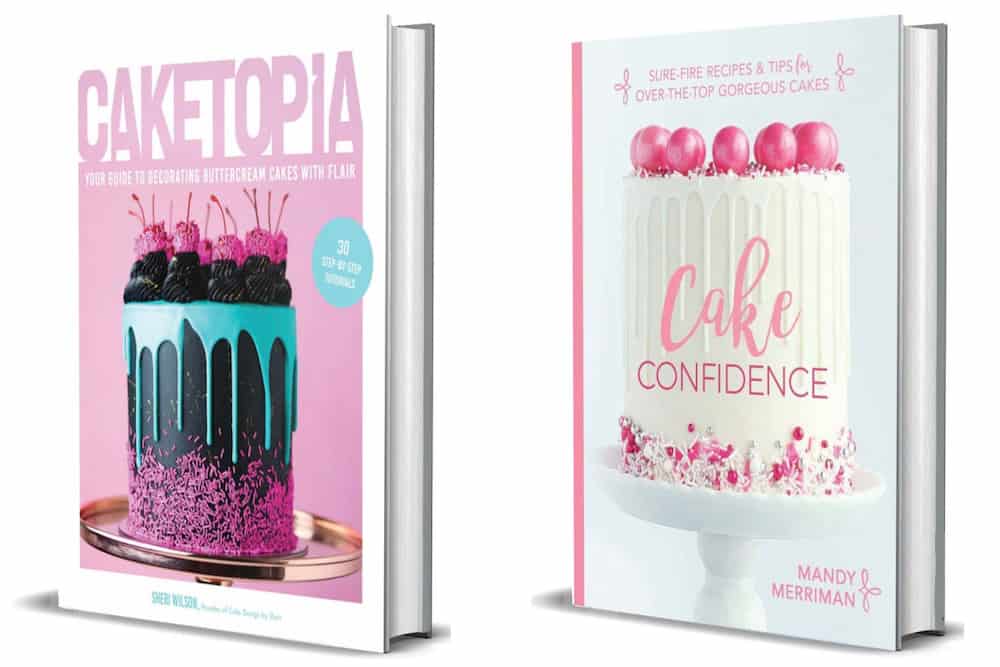 Caketopia is all about how to make the most stylish cakes in the world, and the photography alone provides plenty of inspiration!
Cake Confidence has step-by-step tutorials and surefire instructions for how to get your cake baking and decorating right every time.
Another idea is taking a look at this free trial online video class that teaches you all about the basics of cake decorating with buttercream!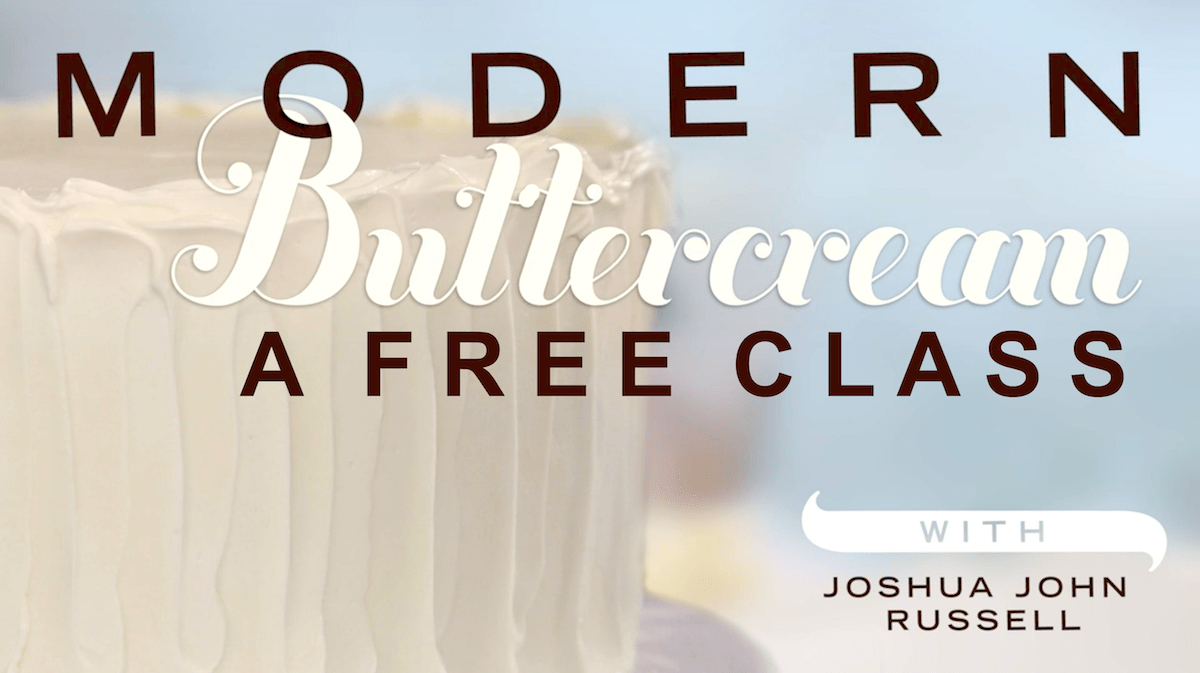 The class covers everything from the perfect buttercream recipe to finishing off the cake with decorative accents.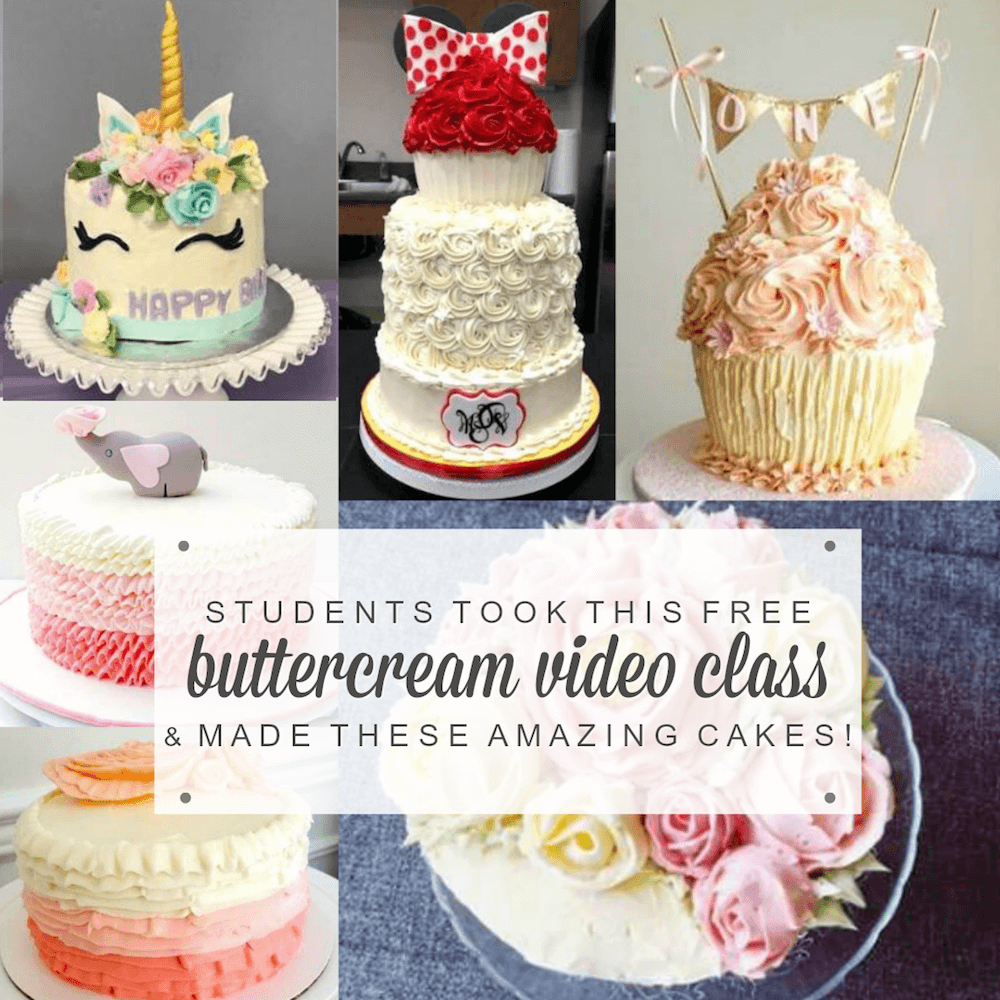 Finally, there are tons of examples of real cakes students made after finishing the video class. I love so many of them!
On to the actual drizzling, dripping and flooding part of the cake. The part that puts the "drip" in drip cake.
How to make a drip cake tutorials
I've read again and again to use thick disposable piping bags without cake decorating tips to distribute the drip across the top of the cake. A plastic squeeze bottle is also used in a few tutorials.
You'll also want a quality offset spatula to spread your icing or ganache to the sides of the top of your cake.
Extra Thick Pastry Piping BagsBUY NOW
Fox Run Icing Bottles, Set of 3BUY NOW
OXO Good Grips Offset Icing SpatulaBUY NOW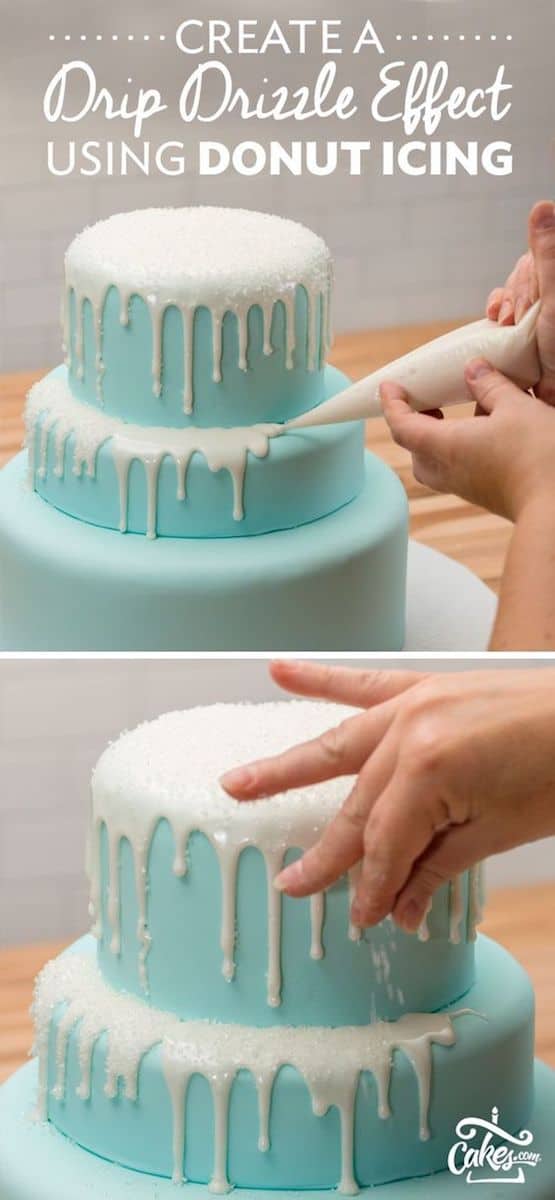 Check out how to make a drip cake using donut glaze. (If you have trouble accessing the original link you can also scroll down here and find the details.)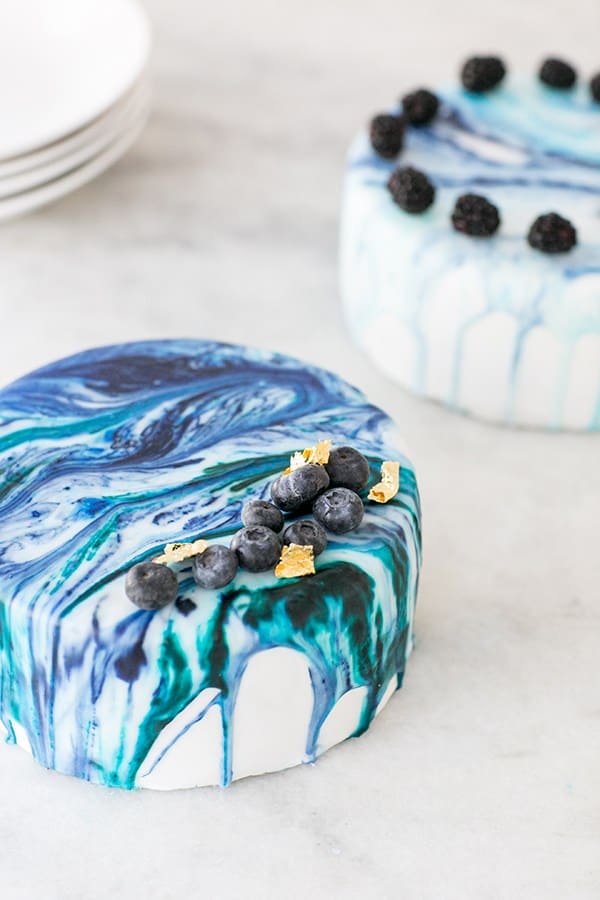 The marble drip cake effect is stunning! Find out how it's done. It's easier than you think!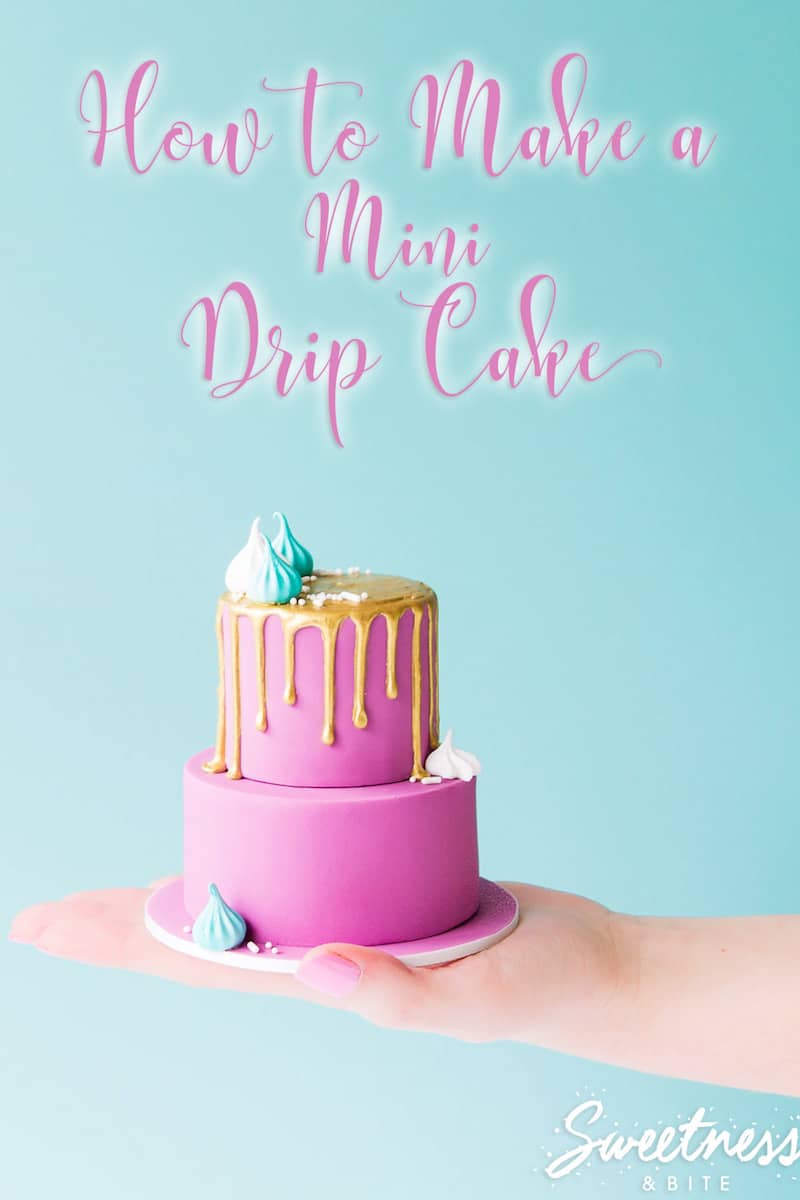 It might be the cutest drip cake ever! Learn how to make a mini drip cake with these directions.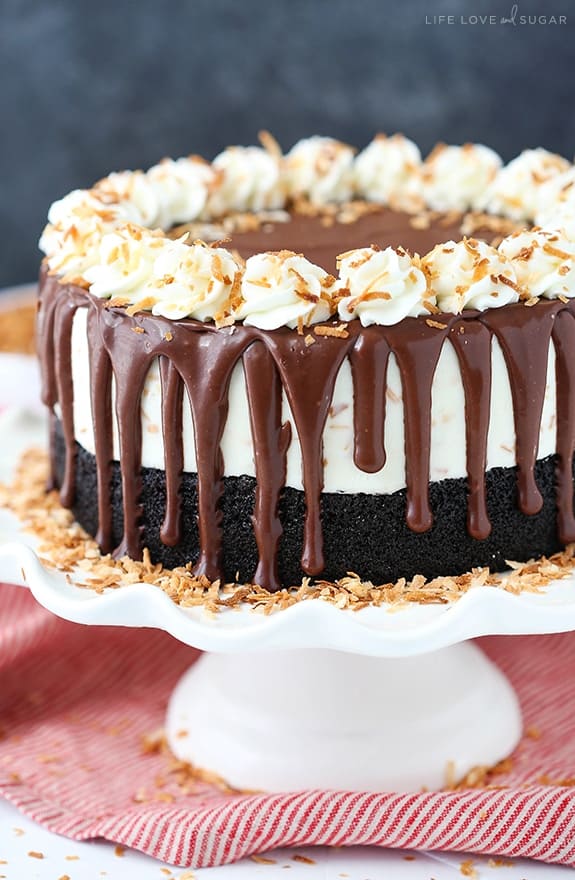 Ice cream cakes can be drip cakes, too! Get the instructions for how to make it here.
Then, check out Life Love & Sugar's excellent tutorial for using chocolate ganache to make a drip cake.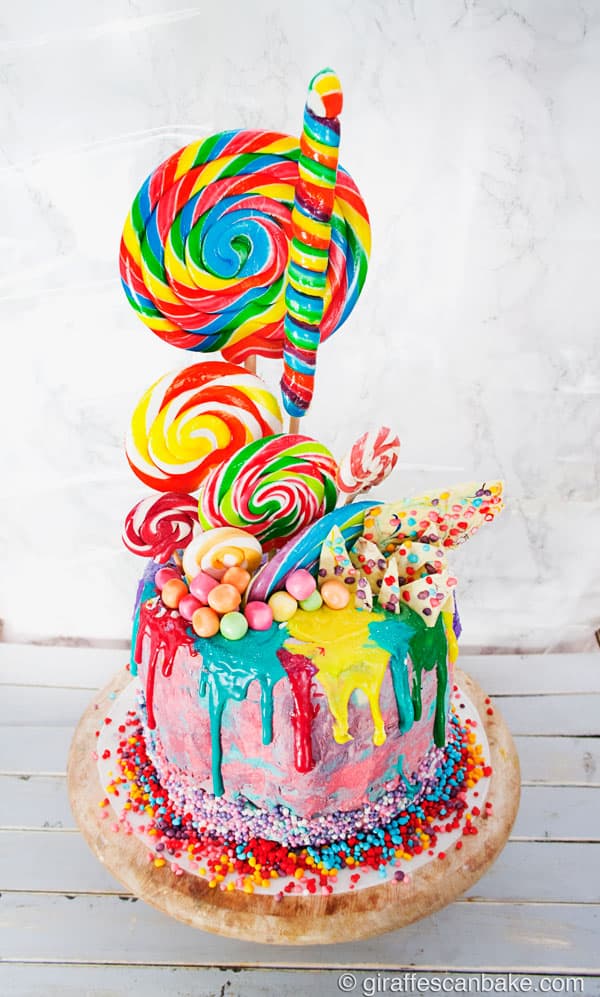 This cake is amazing and the author keeps the drip cake directions very simple!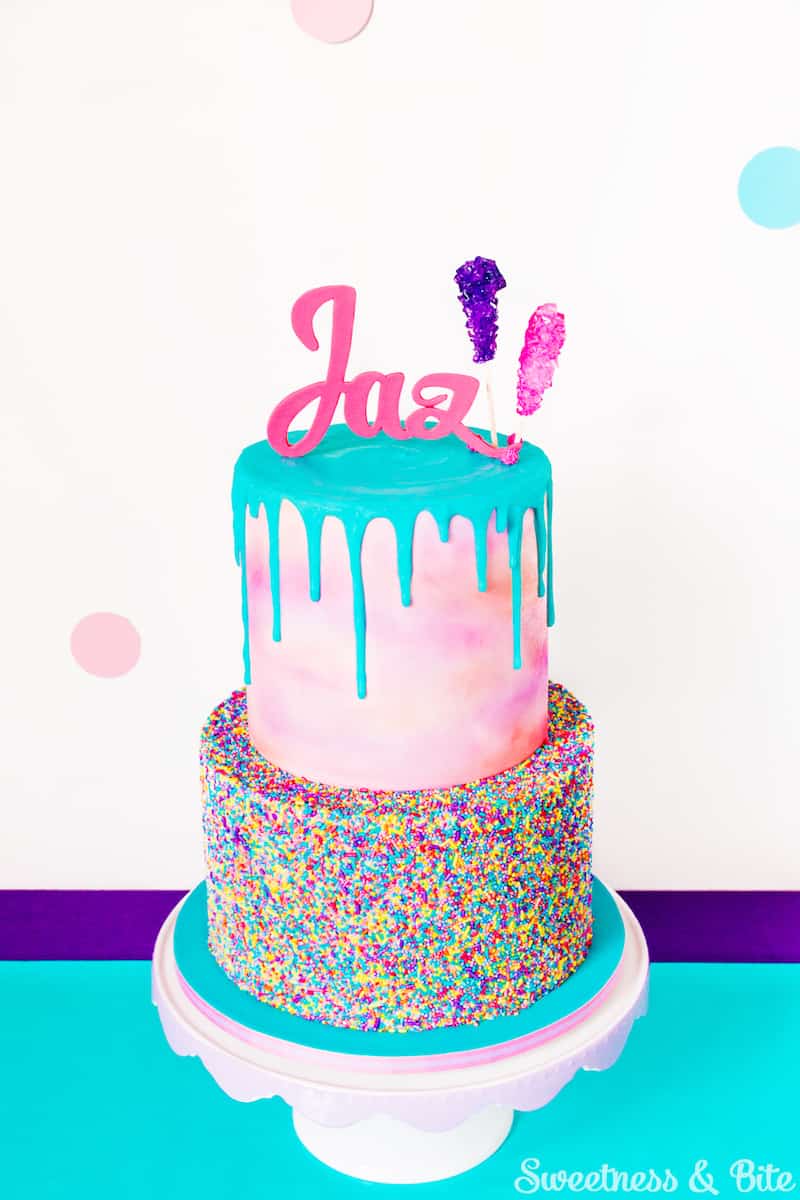 Wow! A sprinkle cake and a watercolor cake with a drizzle effect. Learn how to do it all here!
Related: A cake topper like the one in the image above can be made using a Cricut! See my Cricut explore air 2 review to see everything it can do!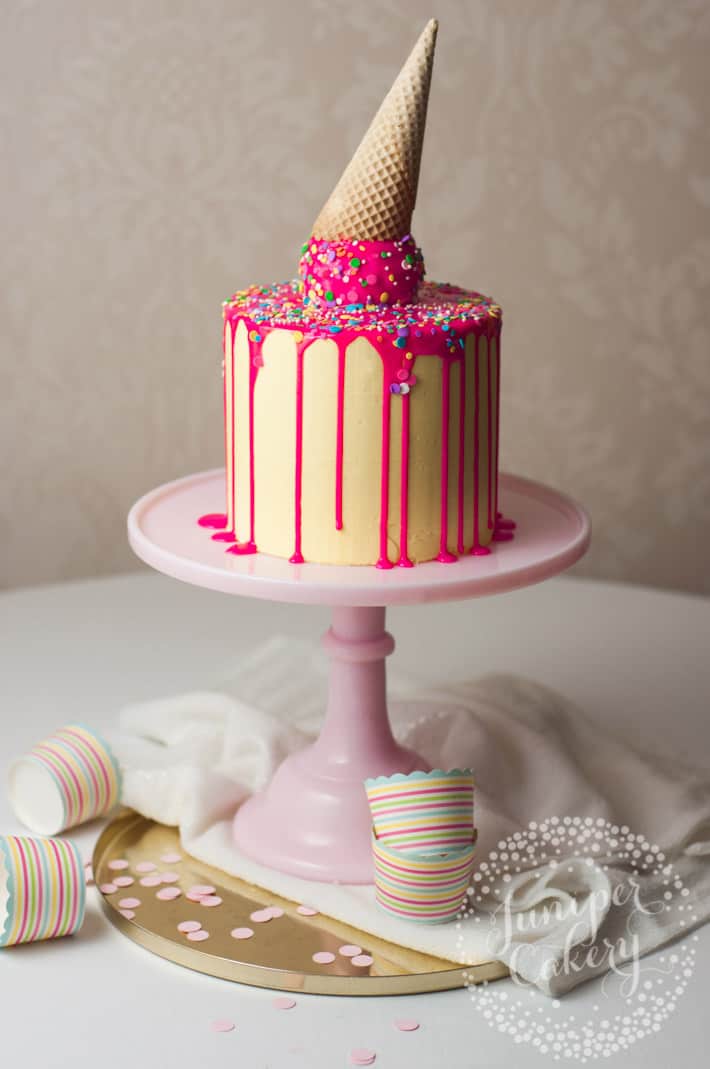 This drip cake tutorial has very detailed instructions on how to make a drip cake – including the recipe for that bright pink ganache icing! You'll find a drip cake video tutorial at the bottom of the same page.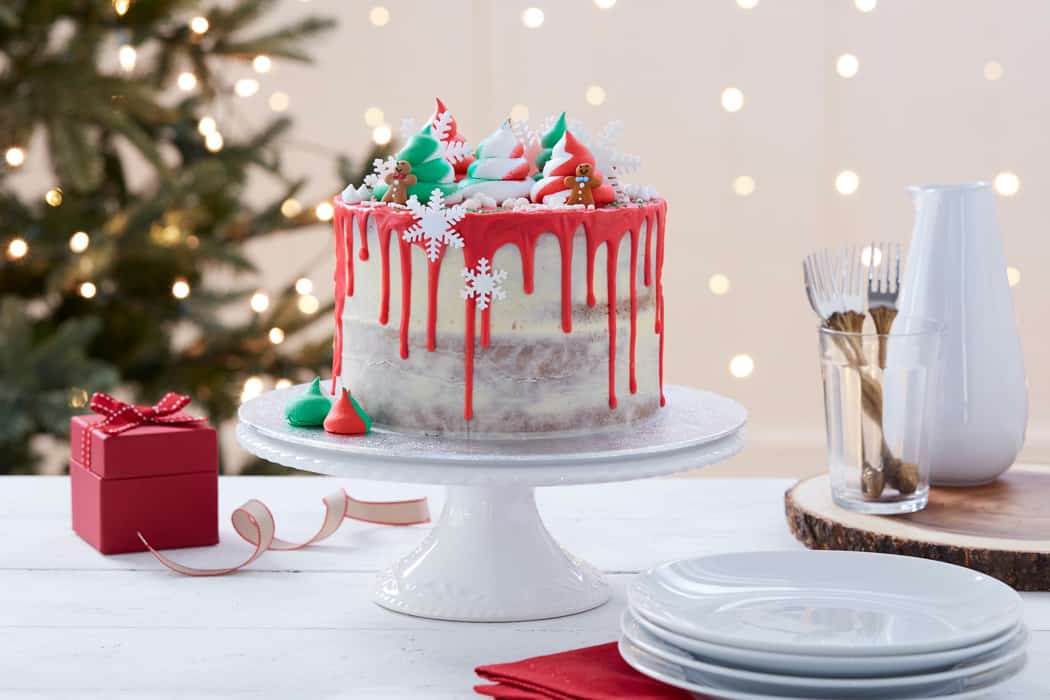 I love this Christmas drip cake so much, and the instructions are really easy to follow!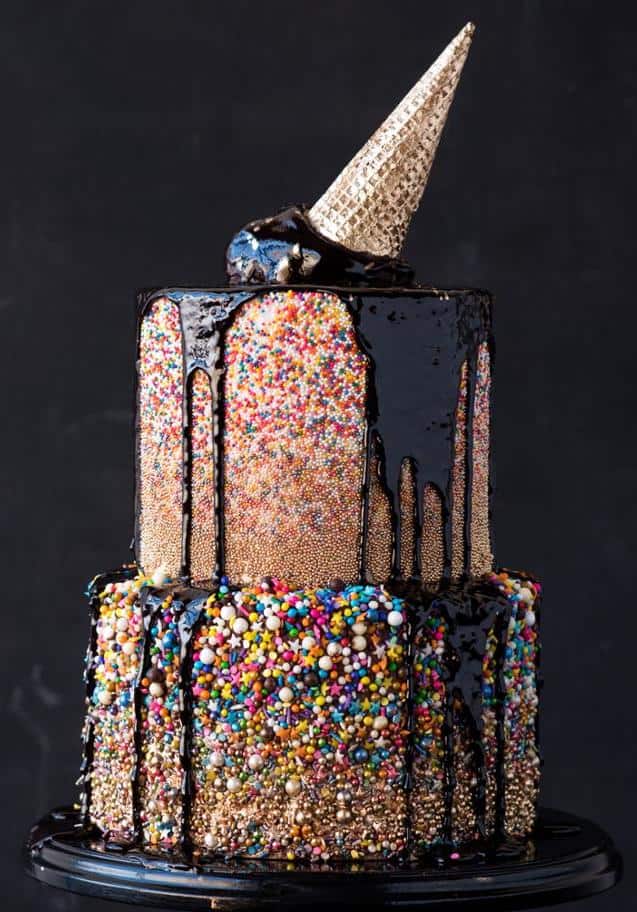 Want to learn how to make this drip cake? This 5-minute video shows you how it was done. If you love that shiny drizzle the link to the recipe is in the next section!
Learn how to make a drip cake with white chocolate ganache in this great baking tutorial. There are tons of pictures to help you understand the directions!
The Best Icing for the Drip Cake Drizzle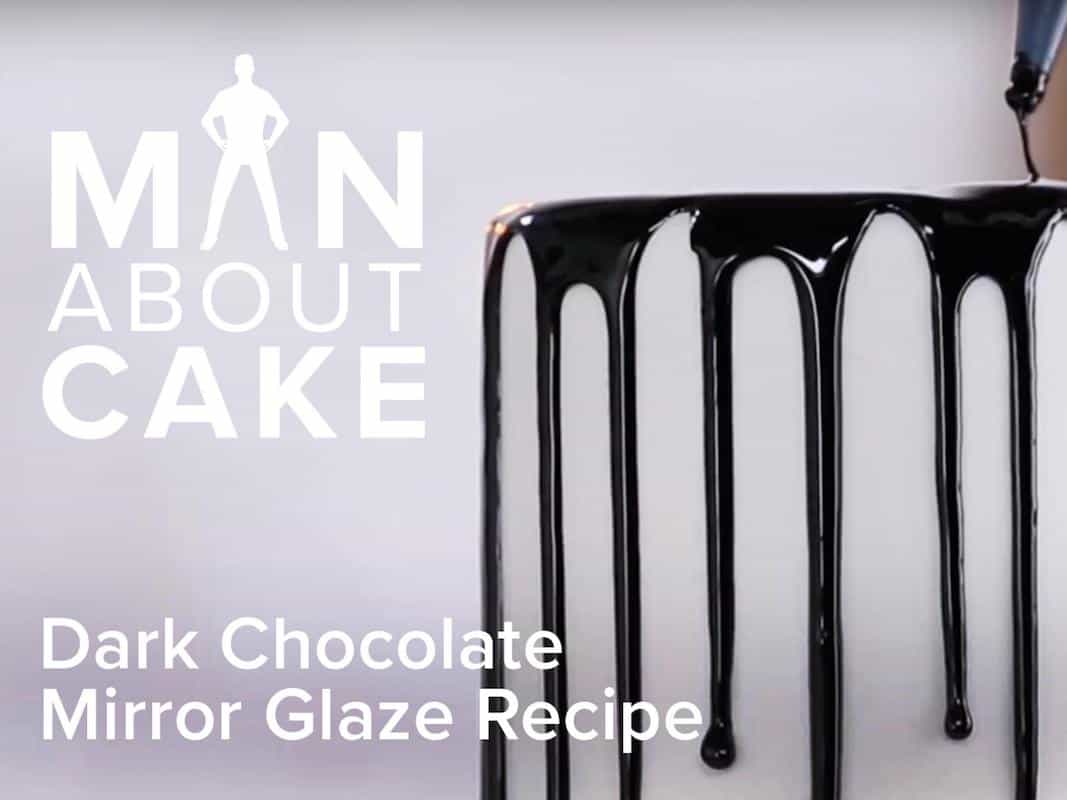 That shiny drizzle on the last cake is a showstopper! It's called mirror glaze and you can find the recipe here.
Make your cake and prepare it for dripping. Chill it, then make your dripping ganache with only three ingredients. This makes a white drip that you can color with the highest-rated gel food coloring.
This chocolate glaze is recommended time and again by the decorators at Cake Central.
Drip Cake Decorations
Some drip cakes are known as Unicorn Cakes. They're pastel and covered with an insane amount of sprinkles, candy, donuts and any sweet you can make fit on the cake!
I like grabbing different sprinkles online because my local stores only have a boring selection. The same goes for other edible cake decorations. Plus, sometimes you need a lot of sprinkles, and I can usually only find tiny containers of decorations!
While not every cake I've shared below needs bright, eye-catching decorations, yours might! Here's a selection of unique cake decorations that will take your drip cake to the next level:
Medley Hills Farm Rainbow Sprinkles
Medley Hills Farm Rainbow Nonpareils
Oasis Supply Pastel Star Sprinkle Quins
Dress My Cupcake Decorating Crystals, Rainbow
Rainbow Confetti Decorations
Multi Color Metallic Dragee Sprinkles
Metallic Round Dragee Sprinkles Mix, Pink & Purple
Rainbow Swirled Lollipops
Twisty Rainbow Lollipops
Drip Cake Ideas
While I was gathering up all the best directions for how to make a drip cake I came across so many drip cakes that were just amazing to look at!
Some of the links go to more pictures of the drip cake and give credit to the original baker. Other links to drip cake ideas go to recipes and instructions for how to make a cake like the one in the image.
These are some of the most inspiring and beautiful drip cake ideas online: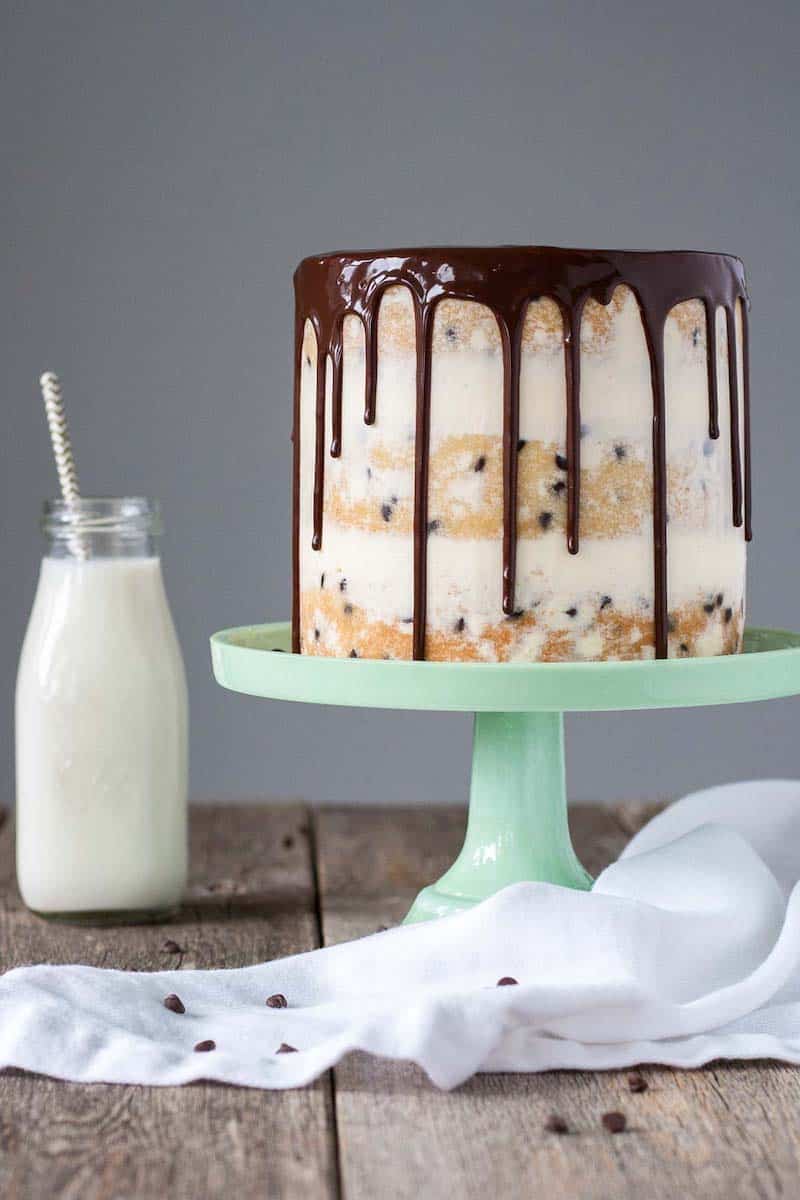 This Milk and Cookies cake has the drip cake style over a popular "naked cake" design.
I love how beautiful this red velvet drip cake is!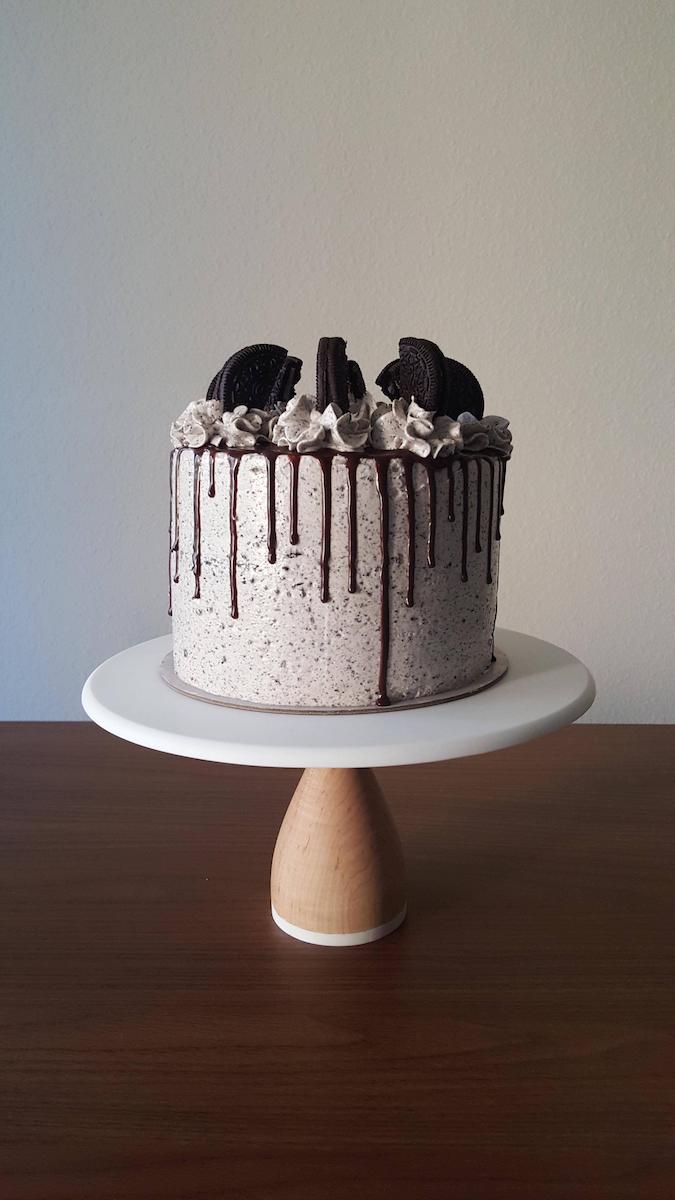 It can be tough to make a Cookies and Cream cake look beautiful, but this one definitely works!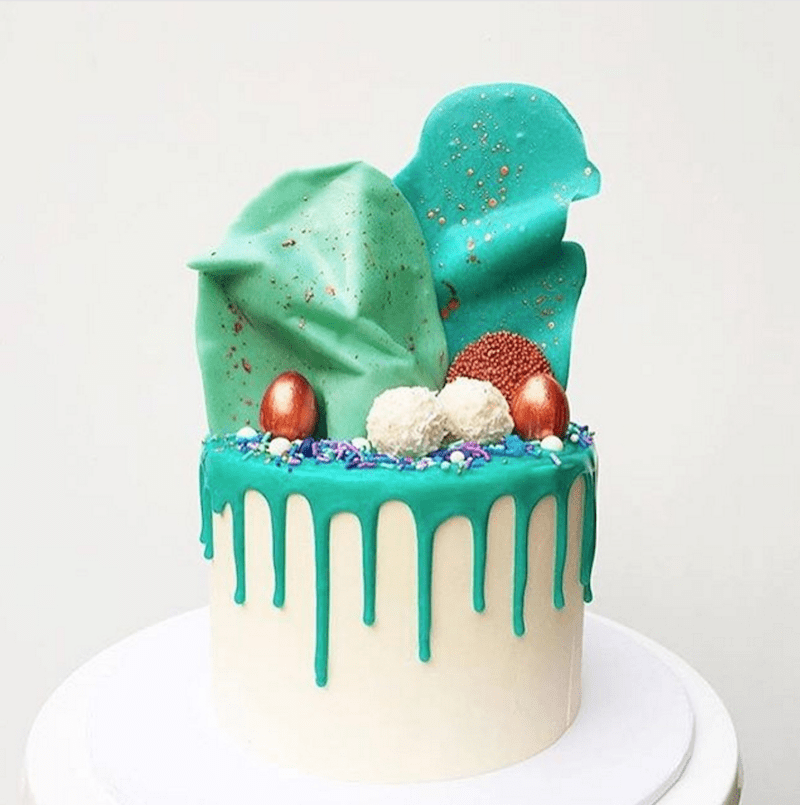 The baker named this a Buried Treasure Sprinkle Twinkle cake, but the shapes and colors make me think it's a The Little Mermaid drip cake!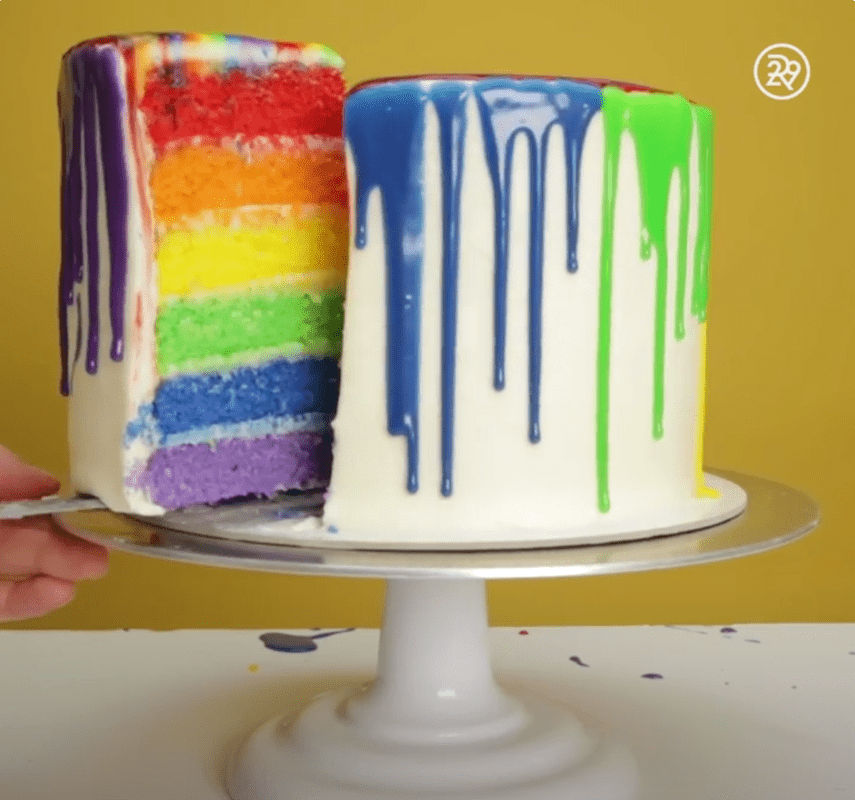 Check out the video tutorial for how to make this rainbow layers drip cake!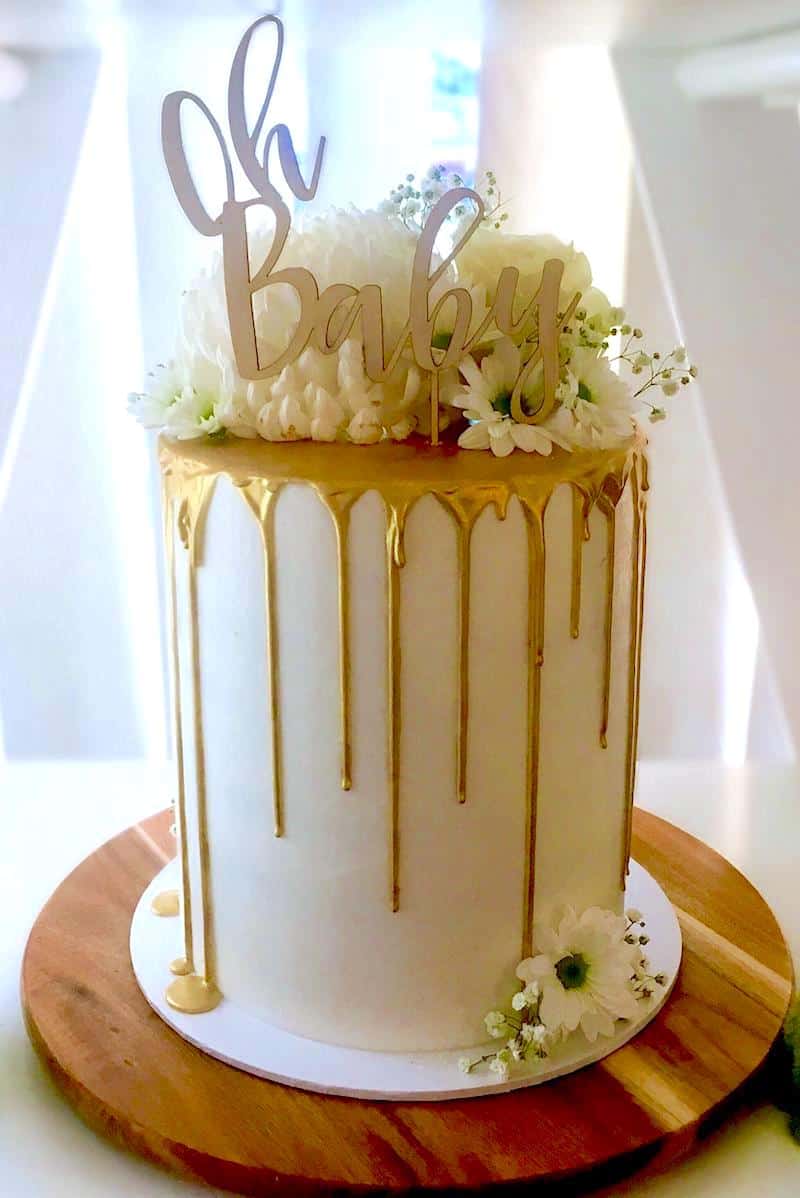 A drip cake is perfect for a baby shower, and this one is gorgeous!
If you're loving the gold accents on this and other drip cakes, here are some of the most popular edible materials for decorating a cake with gold:
Wilton Gold Color Mist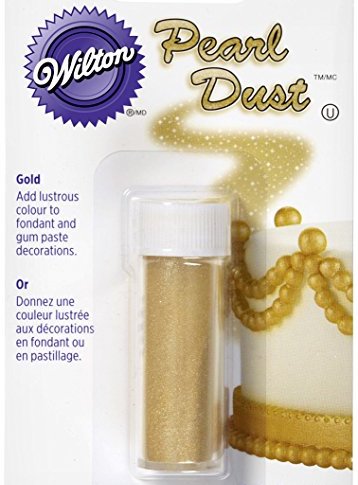 Wilton Pearl Dust, Gold
Rainbow Dust Metallic Paint, Gold
Americolor Edible Paint
Wilton Gold Pearlized Sprinkles Mix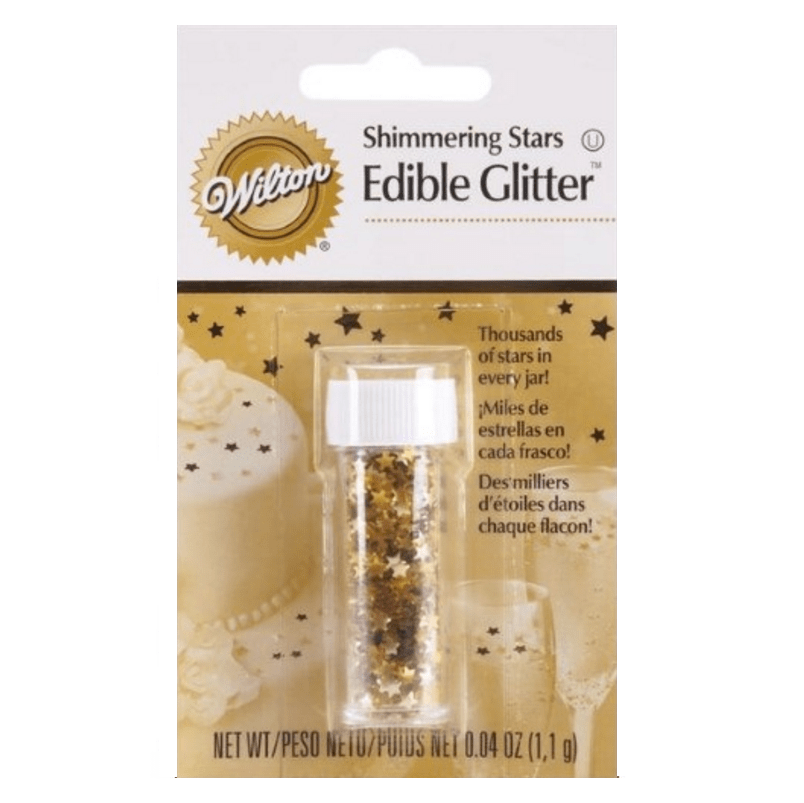 Wilton Edible Glitter, Gold Stars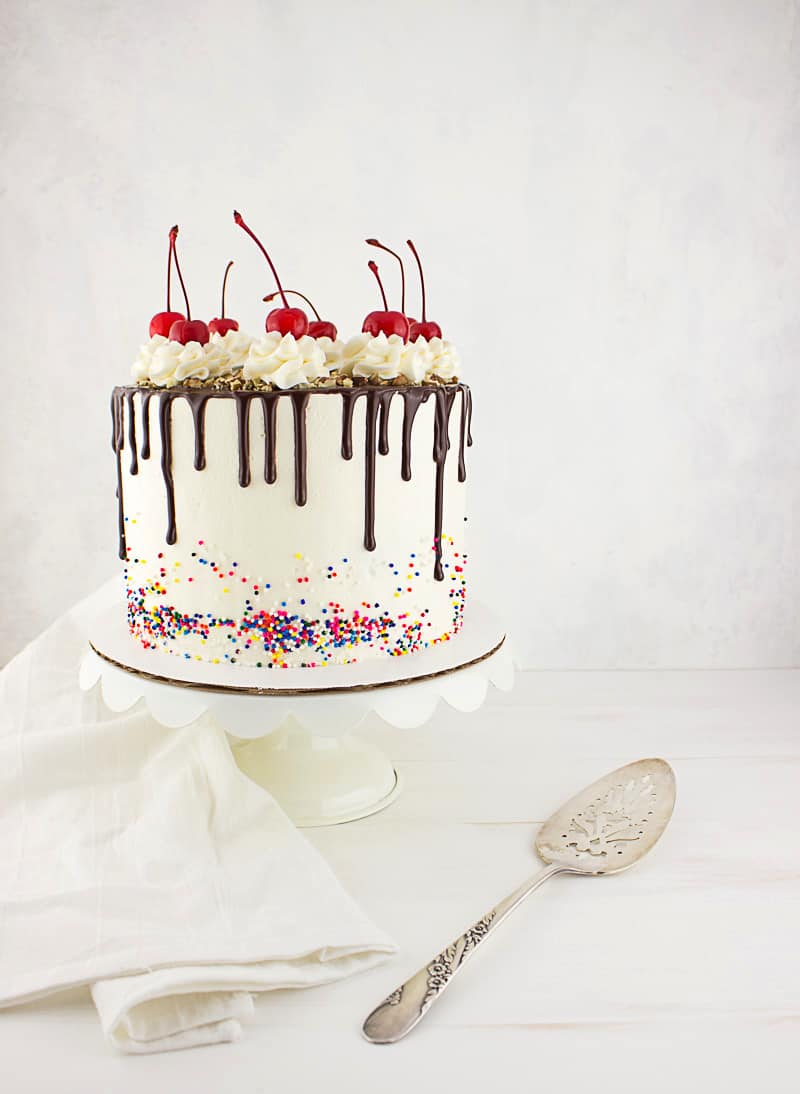 Cakes inspired by ice cream desserts speak to my heart! I love this Fudge Sundae cake!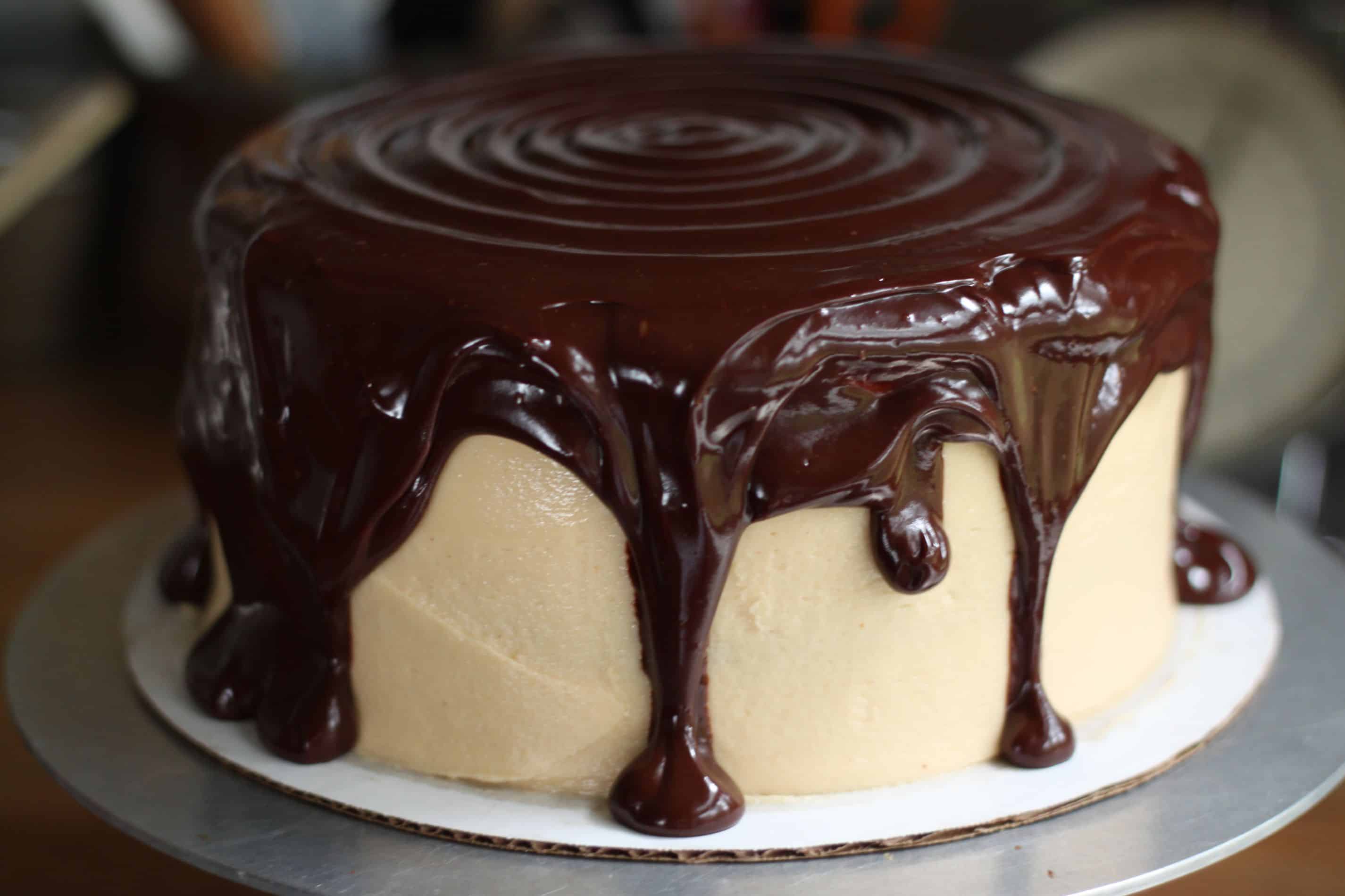 This peanut butter cake features heavy, thick drips instead of the usual drizzle we see on drip cakes!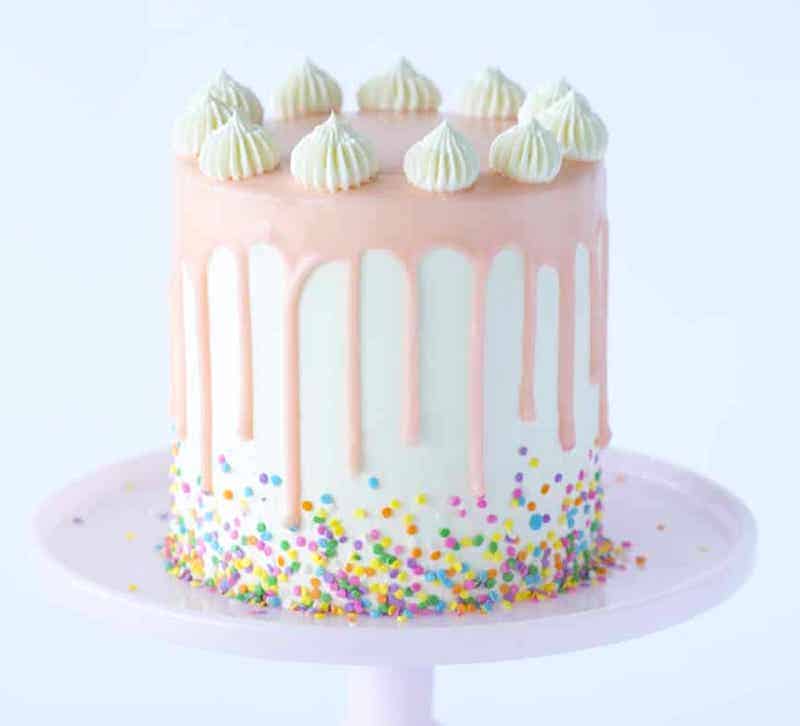 Funfetti cakes are so…well…fun! I love this Funfetti drop cake!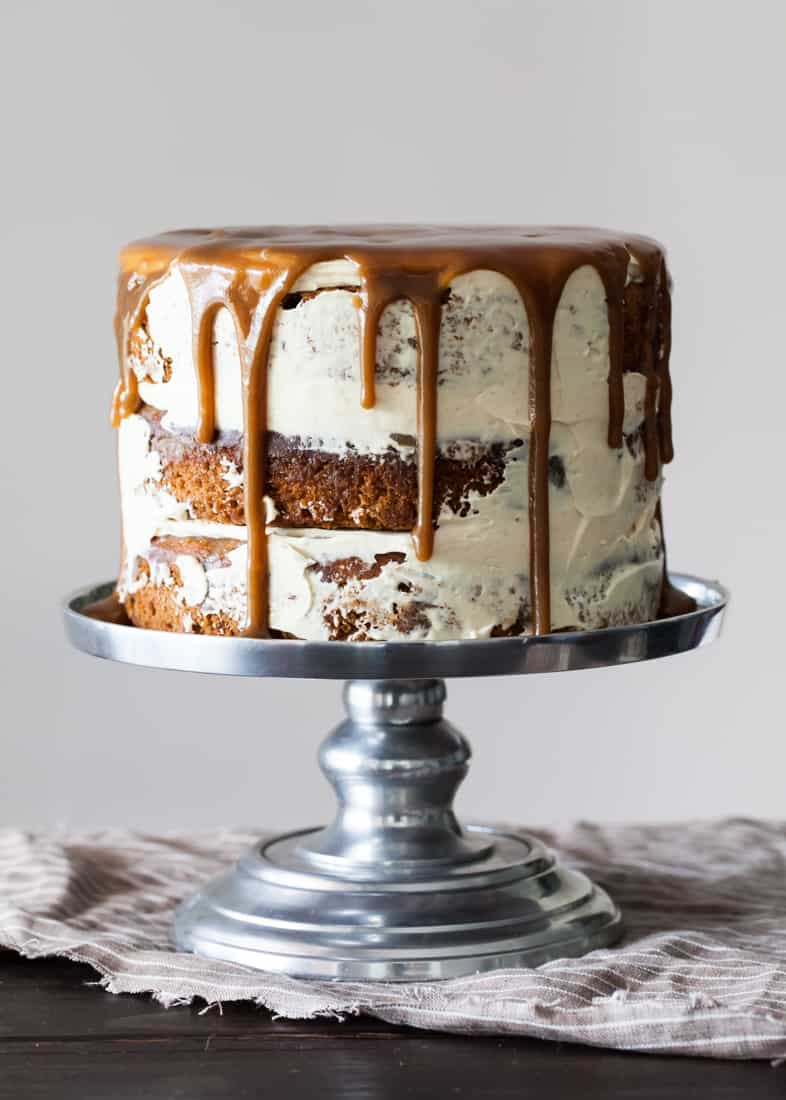 It's another naked cake! This sticky toffee pudding cake has a rich caramel drizzle over it!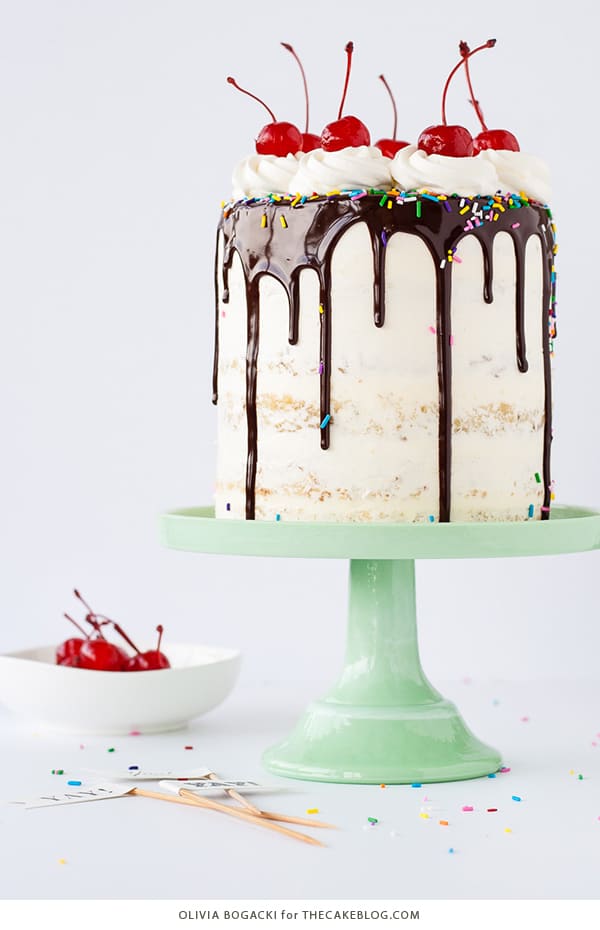 A banana split cake sounds perfect for someone who loves banana pudding!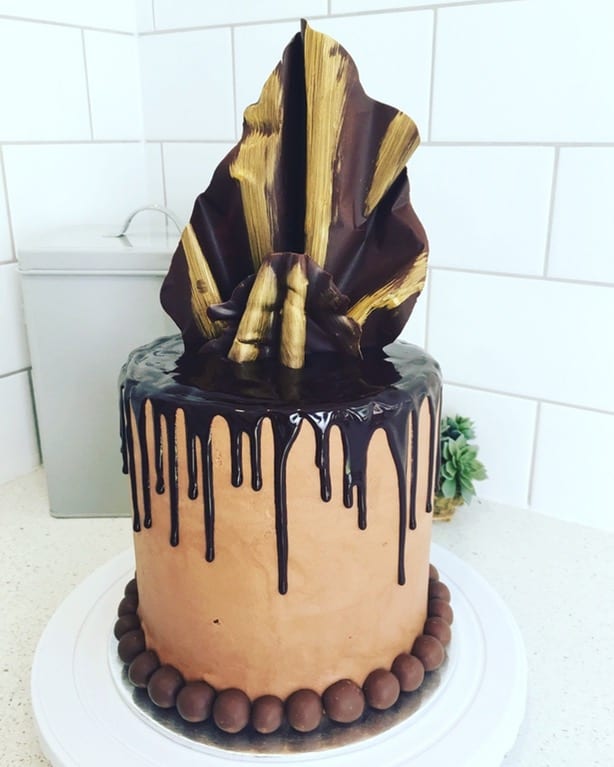 This is a chocolate banana cake and the chocolate sail is decorated with this edible gold dust!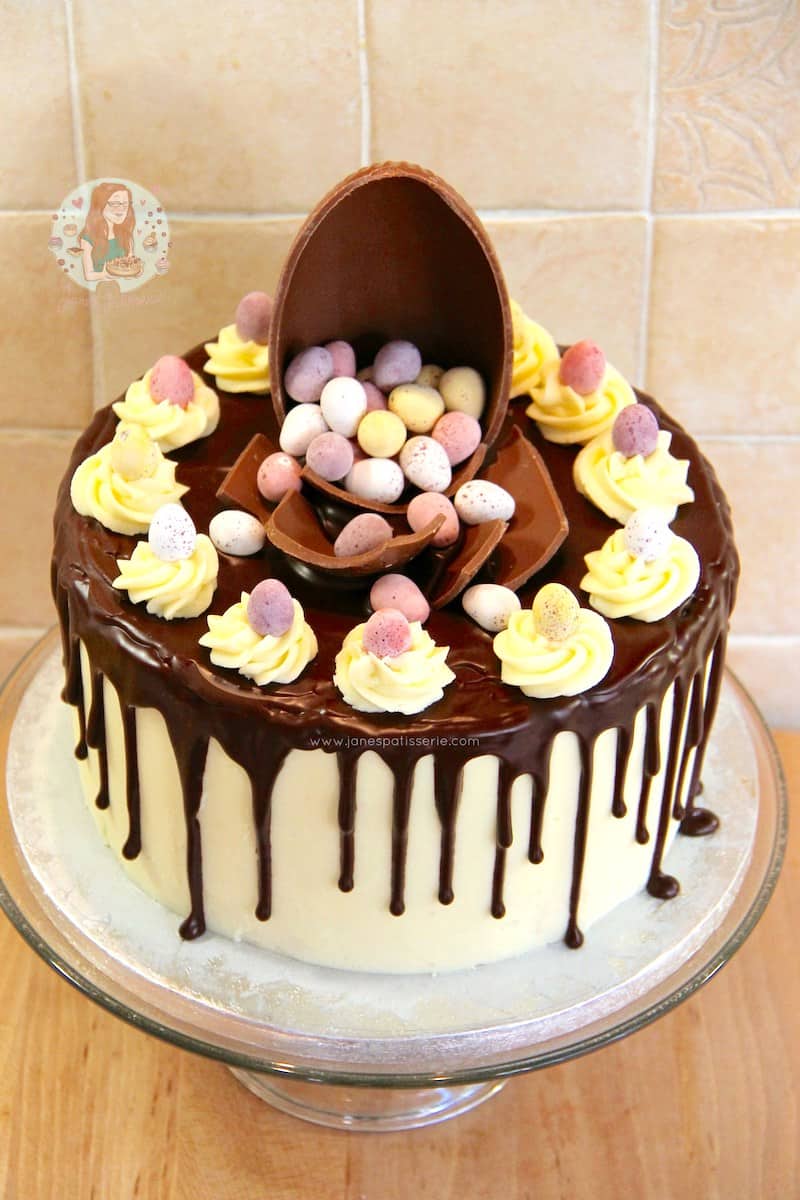 A drip cake for Easter! See how to make this Easter egg cake!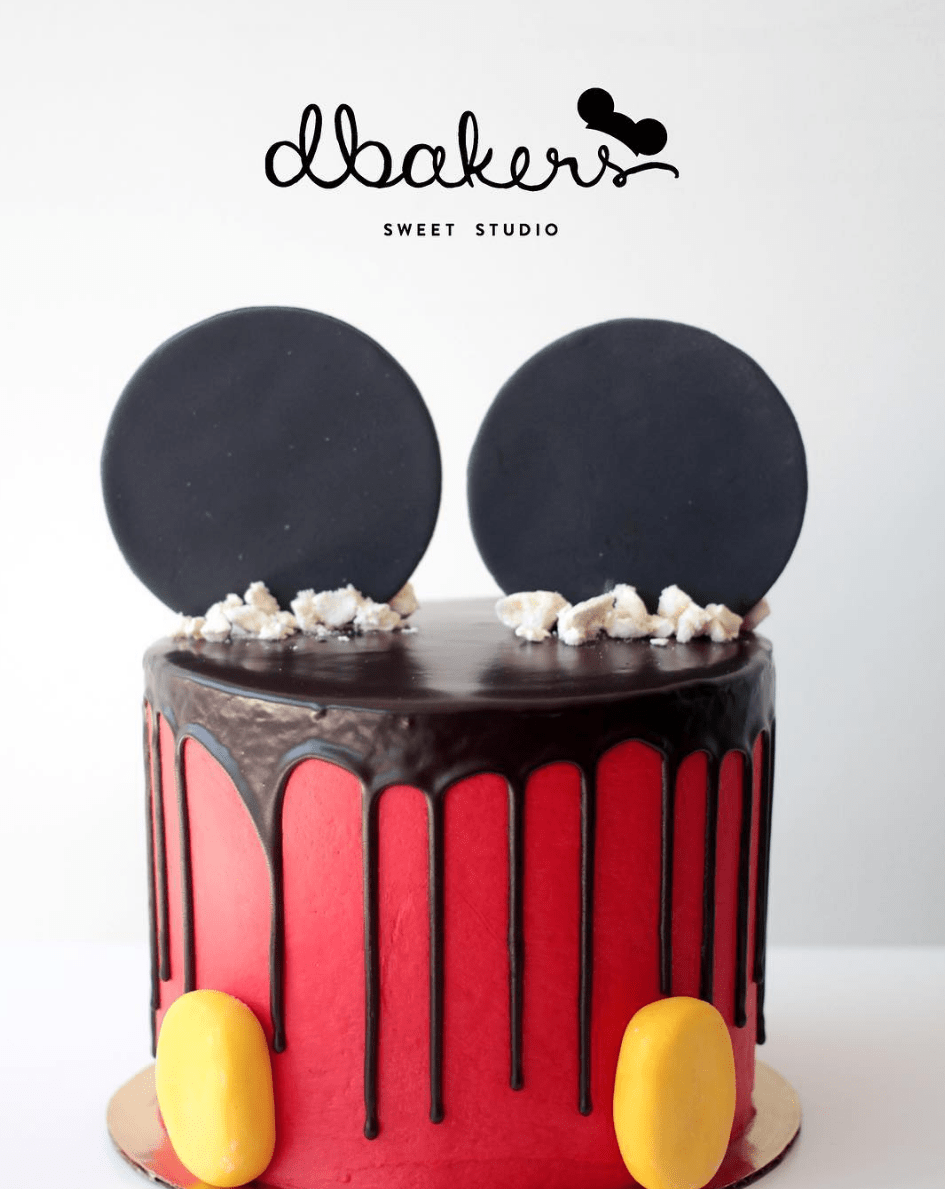 Of course I love the idea of a Disney drip cake! Here's a mouse ears cake that's surprisingly sophisticated!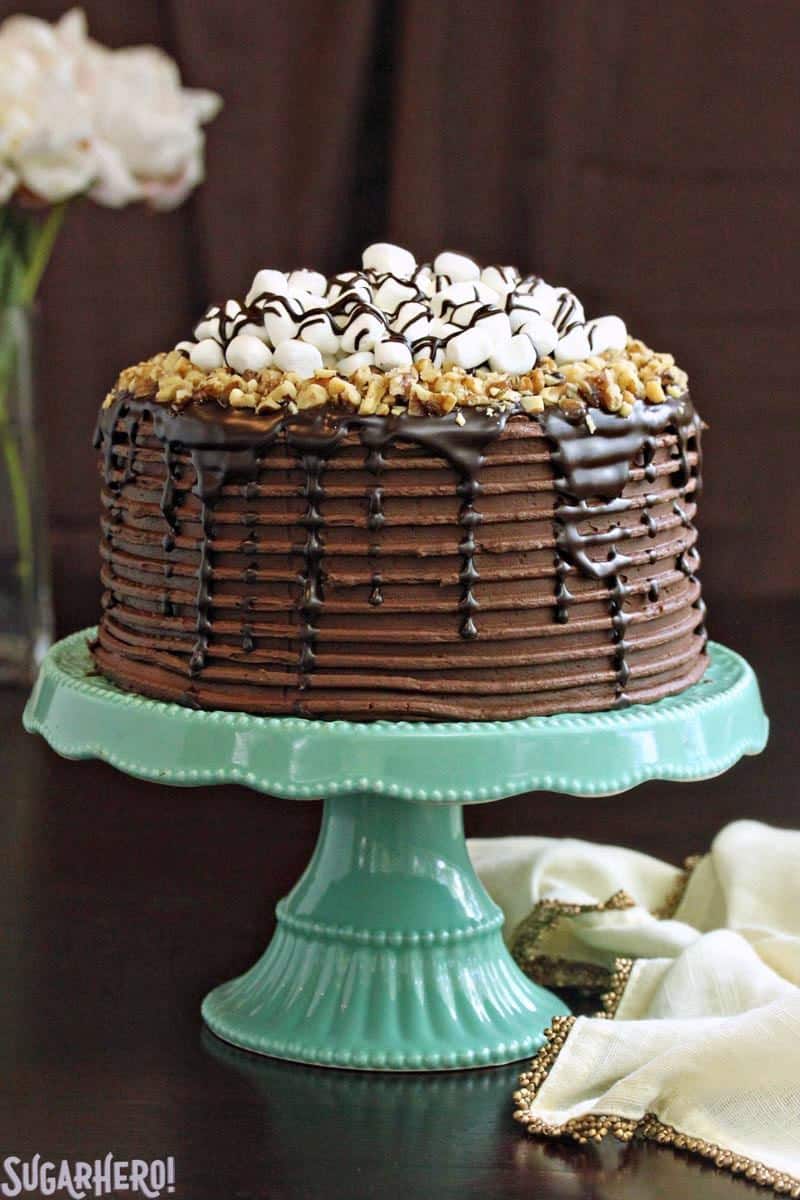 Rocky Road drip cake: I love the textured icing under the drizzle on this cake!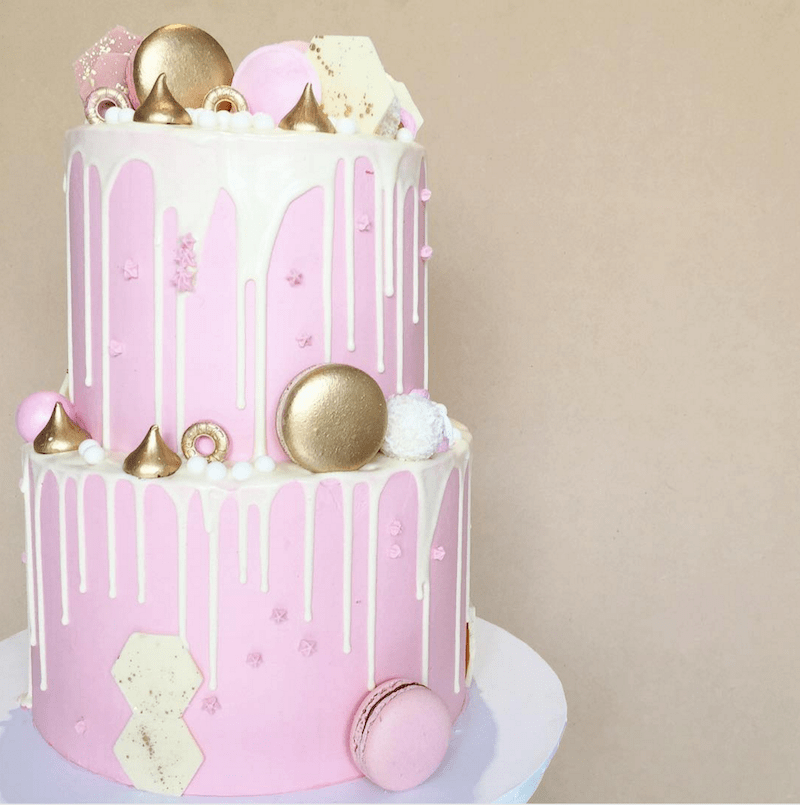 Doesn't this look like a drip cake for royalty?
How did they make gold macarons? I'm almost positive the baker used Wilton edible gold mist spray to paint the macarons, lifesaver and chocolate kisses.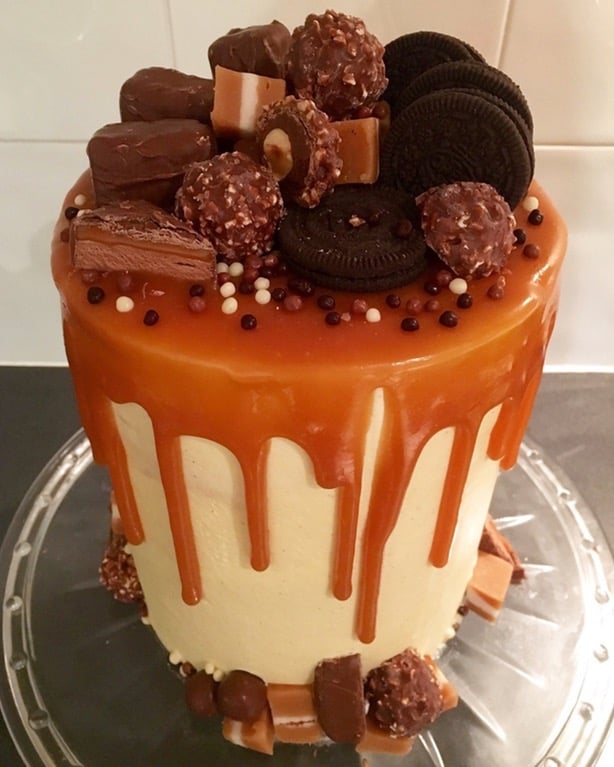 This salted caramel drip cake is perfect for a caramel lover! The baker said the caramel recipe in this cookbook is the best she's ever had!
I had no idea funfetti could look so elegant! I love this funfetti drip cake!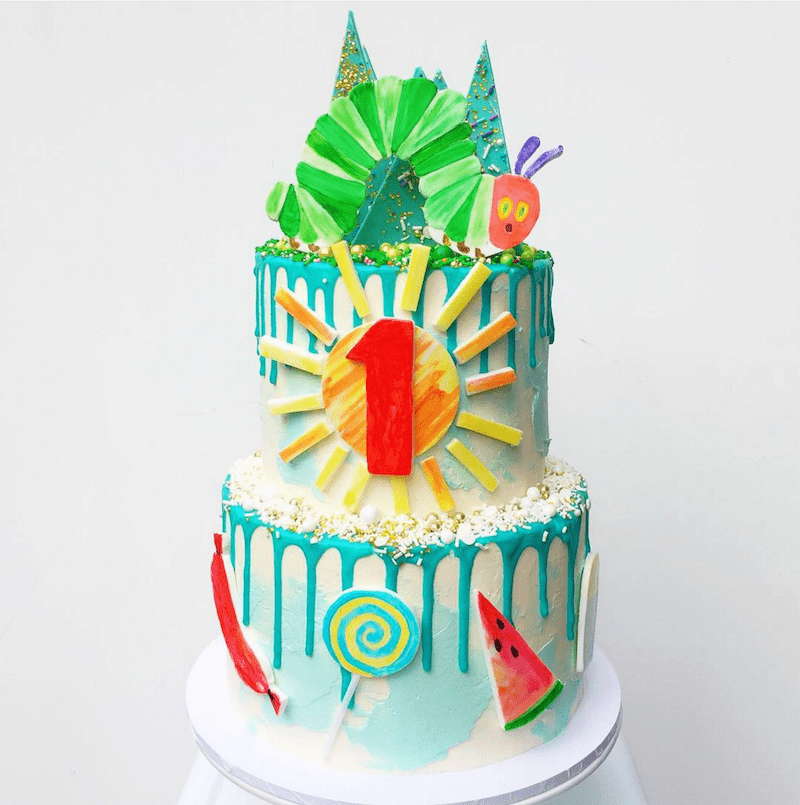 A Very Hungry Caterpillar Drip Cake is such an adorable idea!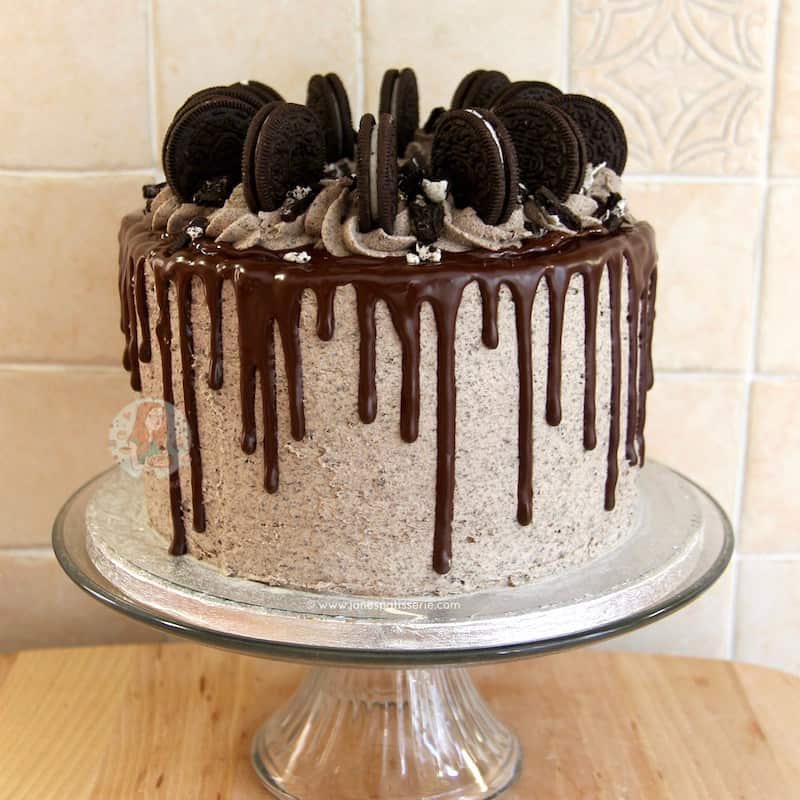 This cake has whole Oreos on top of all the chocolate drips!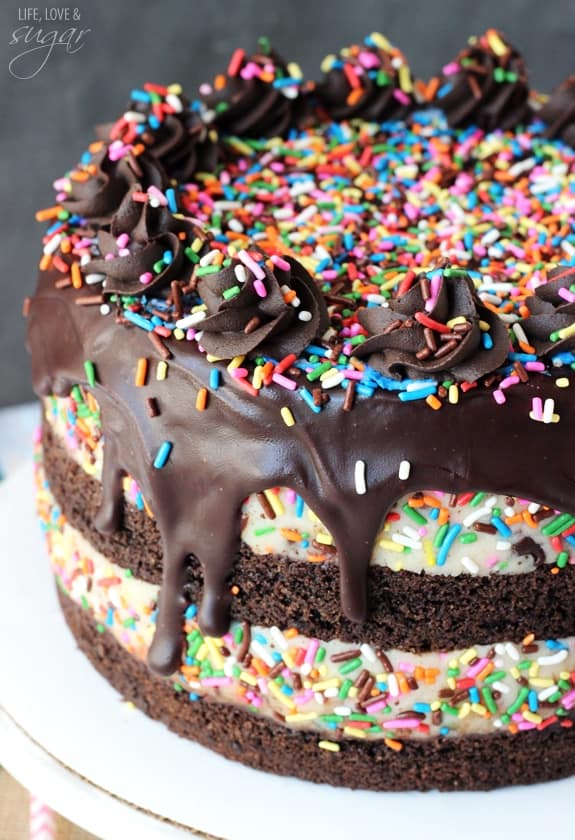 This cake has a layer of cookie dough with sprinkles on the outside!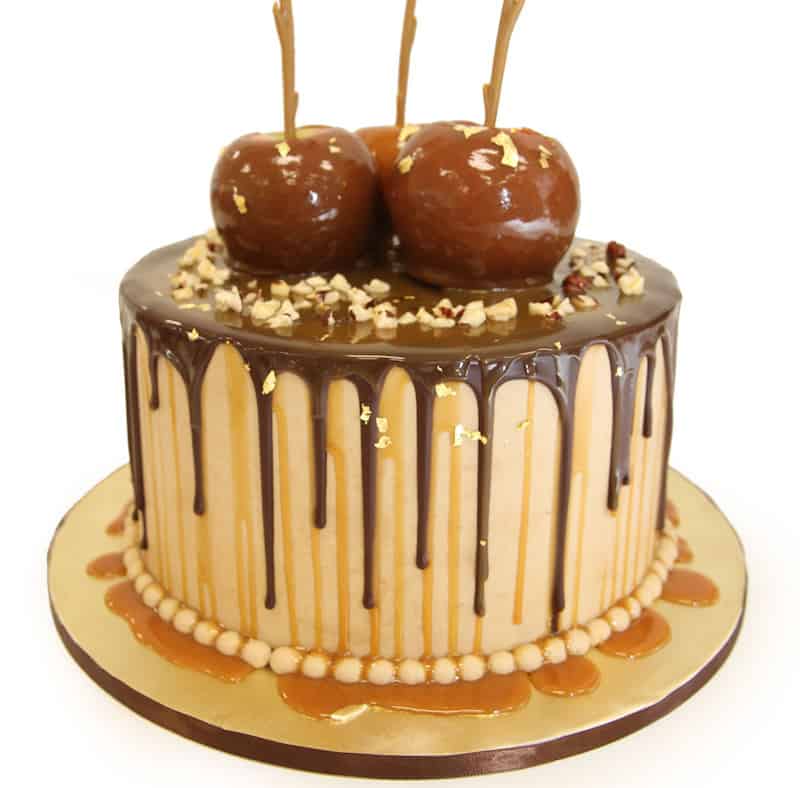 Caramel apples on a cake? A caramel apple drip cake is a creative idea!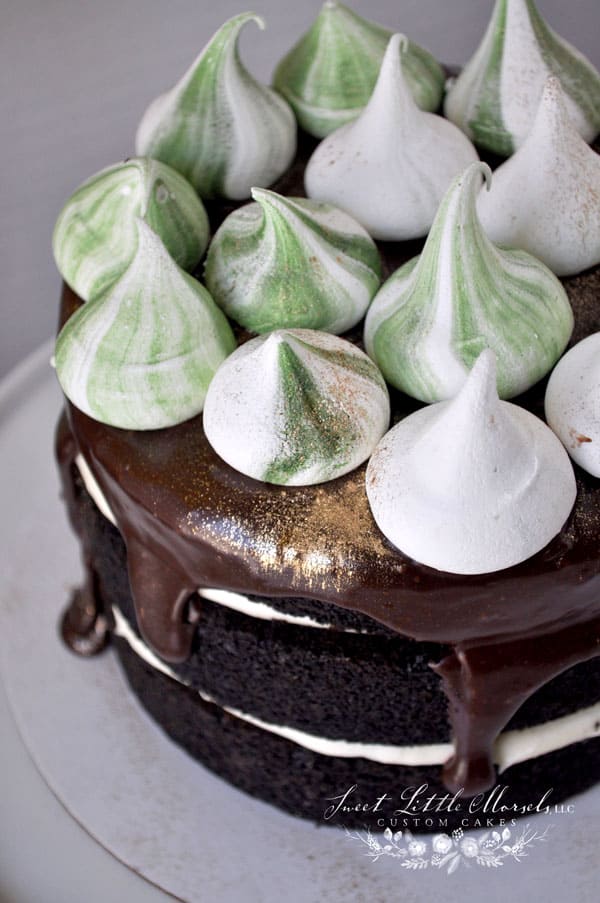 The merengues are lovely, the drips of chocolate look decadent and this gold dust on this drip cake puts it over the top! My husband would love this Guiness Stout chocolate cake.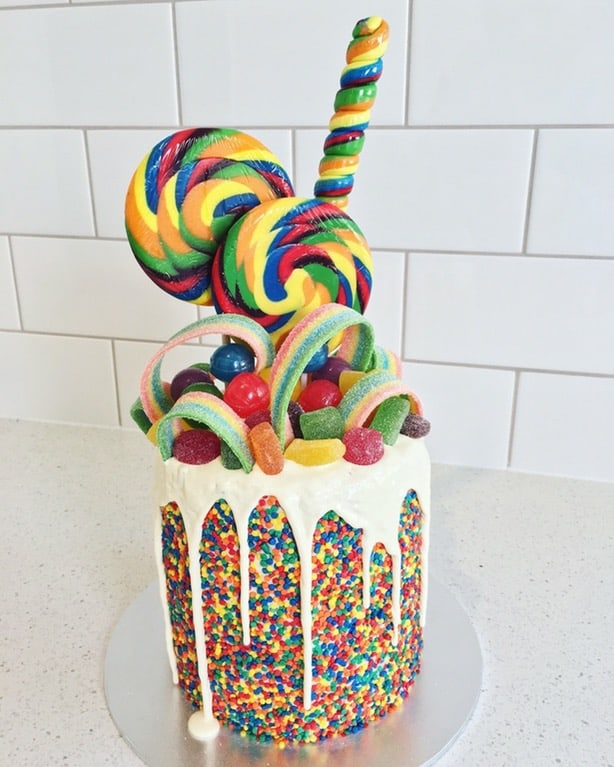 It looks like it's straight out of Candyland! I love this rainbow candy drip cake!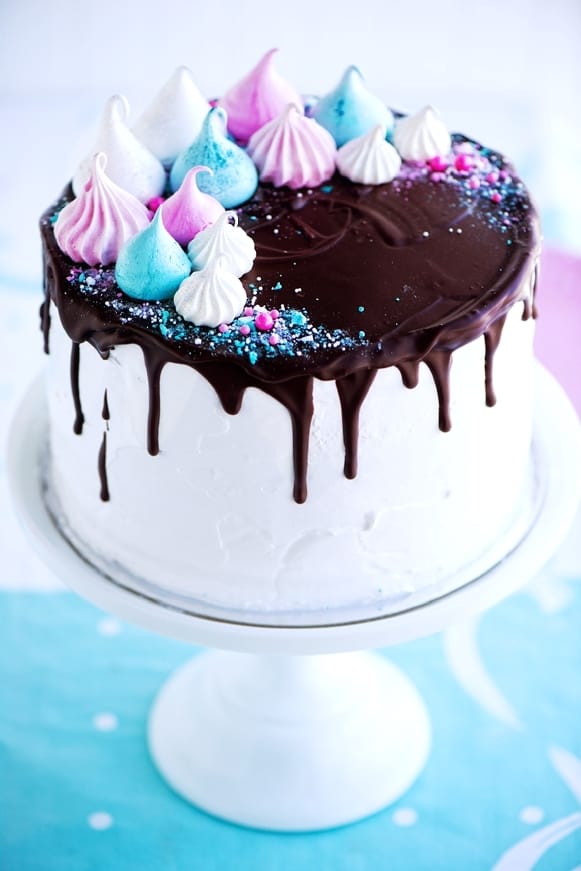 If you love meringues you'll love this cake!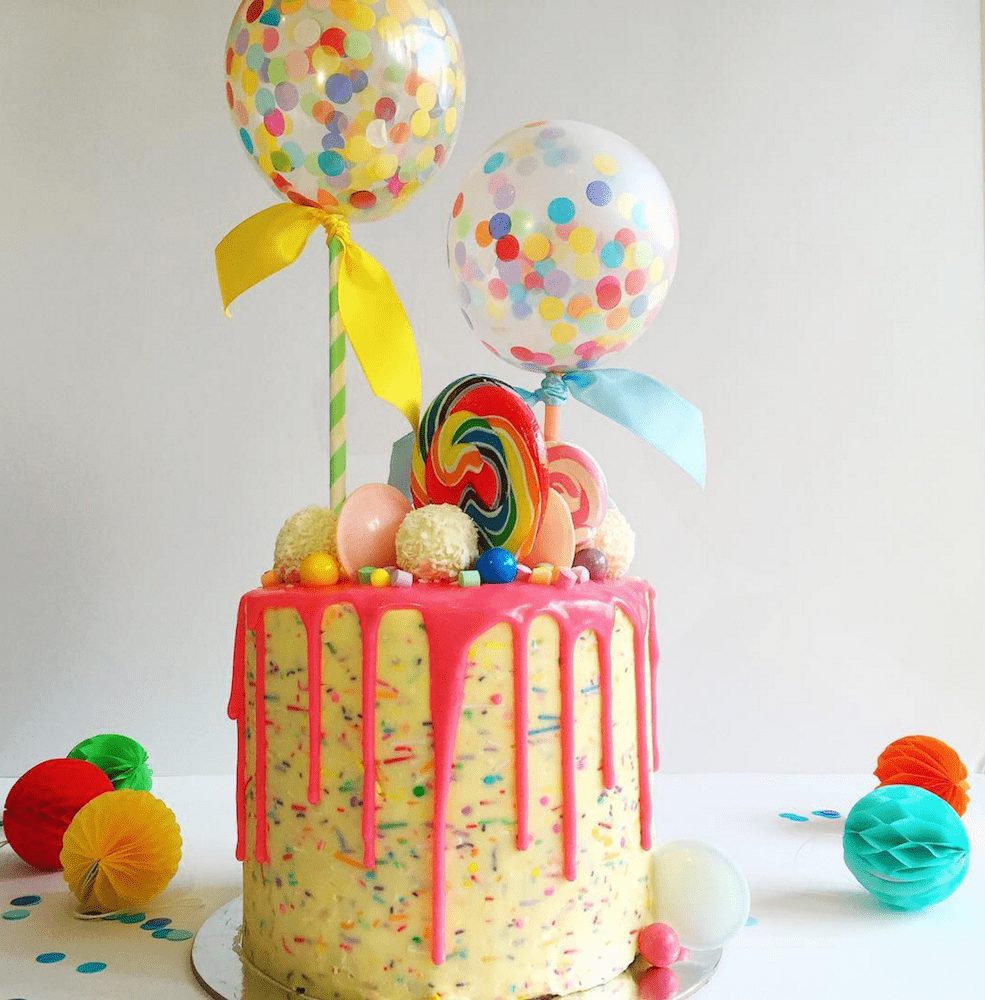 Using real balloons to decorate your candy-covered drip cake is a great idea! I love how they used striped paper straws and tied ribbon at the base of the balloon to make the cake even more festive!
A drip cake with an ice cream cone on top is perfect for a first birthday!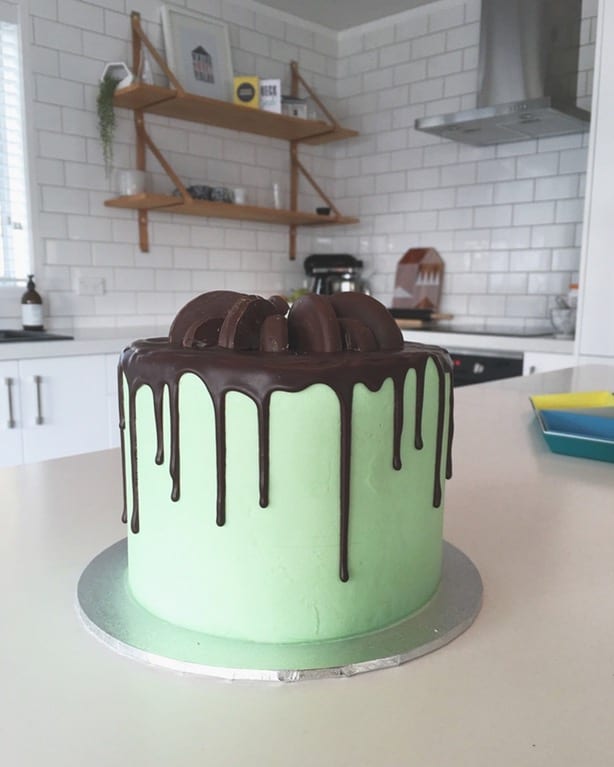 This peppermint cake is garnished with thin mint cookies and after dinner mints. Yum!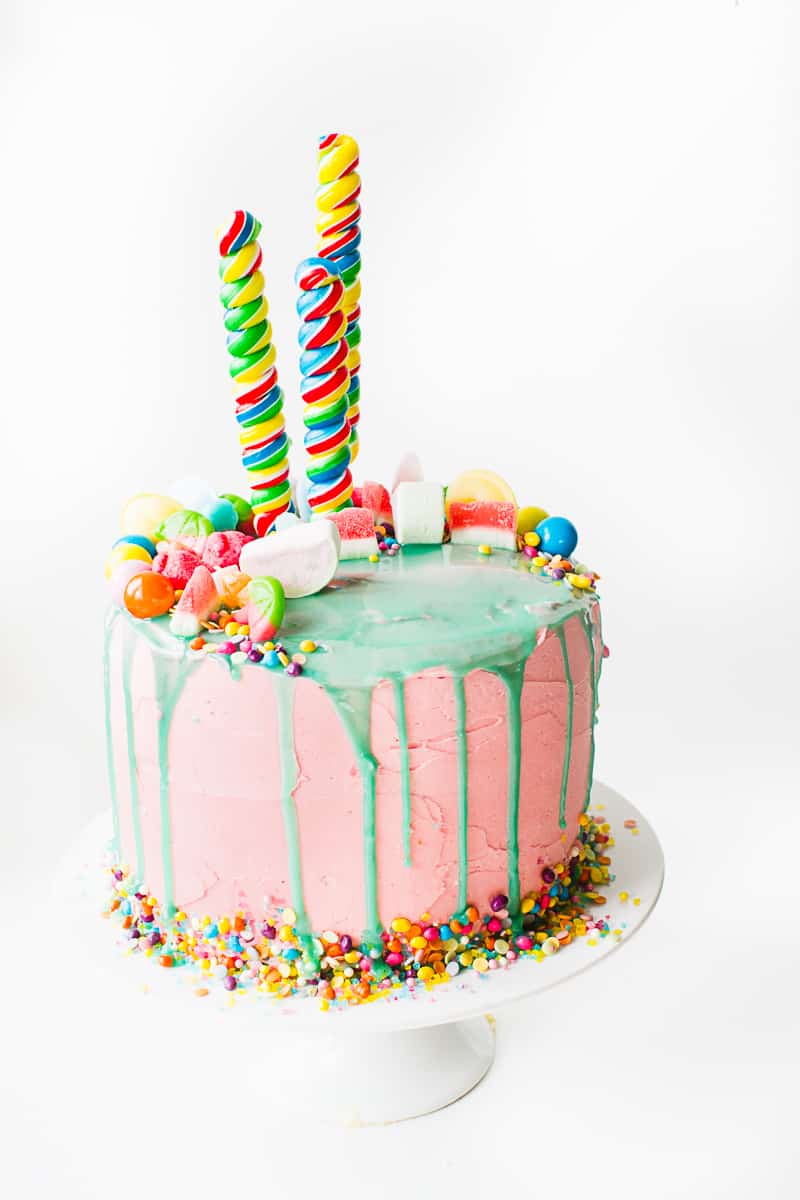 Katherine Sabbath is a master cake decorator and the reported inventor of the Unicorn Cake. A unicorn cake is one of those crazy tall layer cakes that's adorned with candy, sprinkles, and anything else that makes it look like an over-the-top dessert!
Sabbath is a master, and her Instagram account is certainly inspiring, but I love this top-notch Katherine Sabbath Inspired Drip Cake by Bespoke Bride!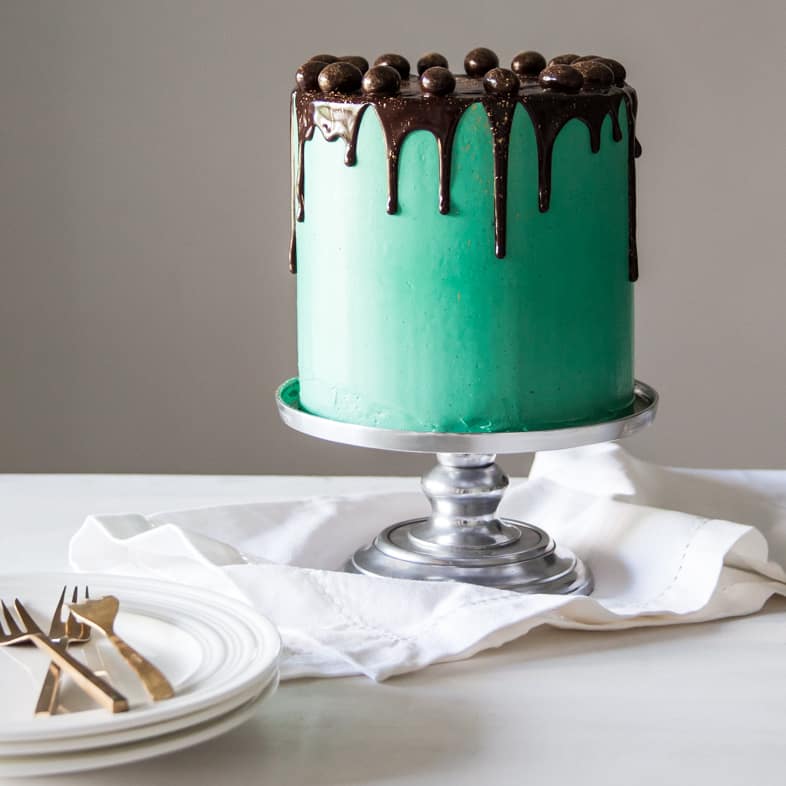 Who would guess that this cake is a mocha rum drip cake? The green icing makes this drip cake a showstopper!

Say no more! I've found a drip cake for true peanut butter lovers!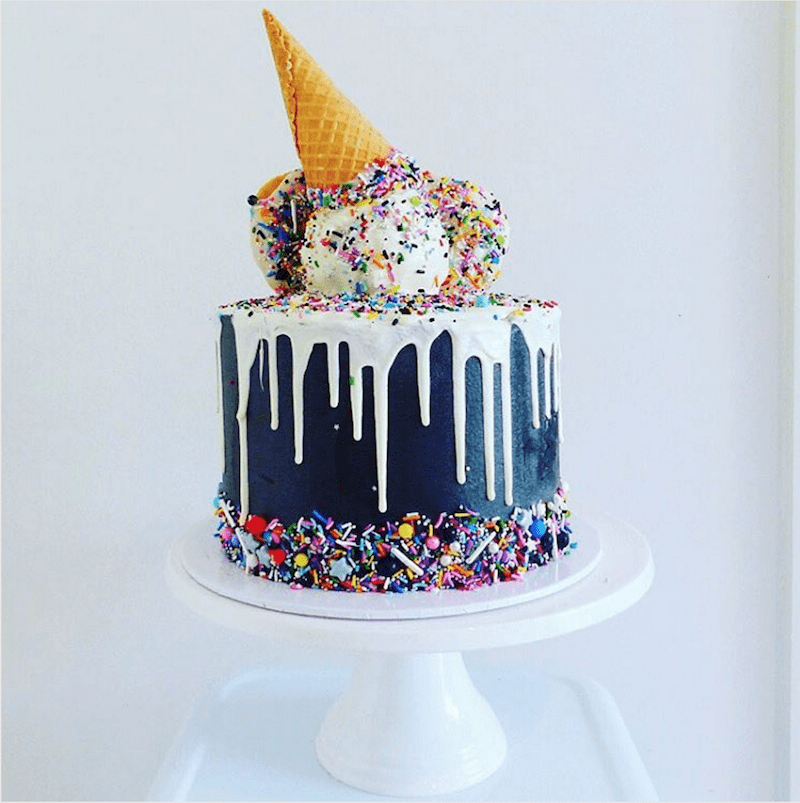 The melting ice cream cone drip cake is a popular idea, and this is one of my favorites!
Toasted marshmallows on a cake is totally a thing! Here's how to make a s'mores drip cake.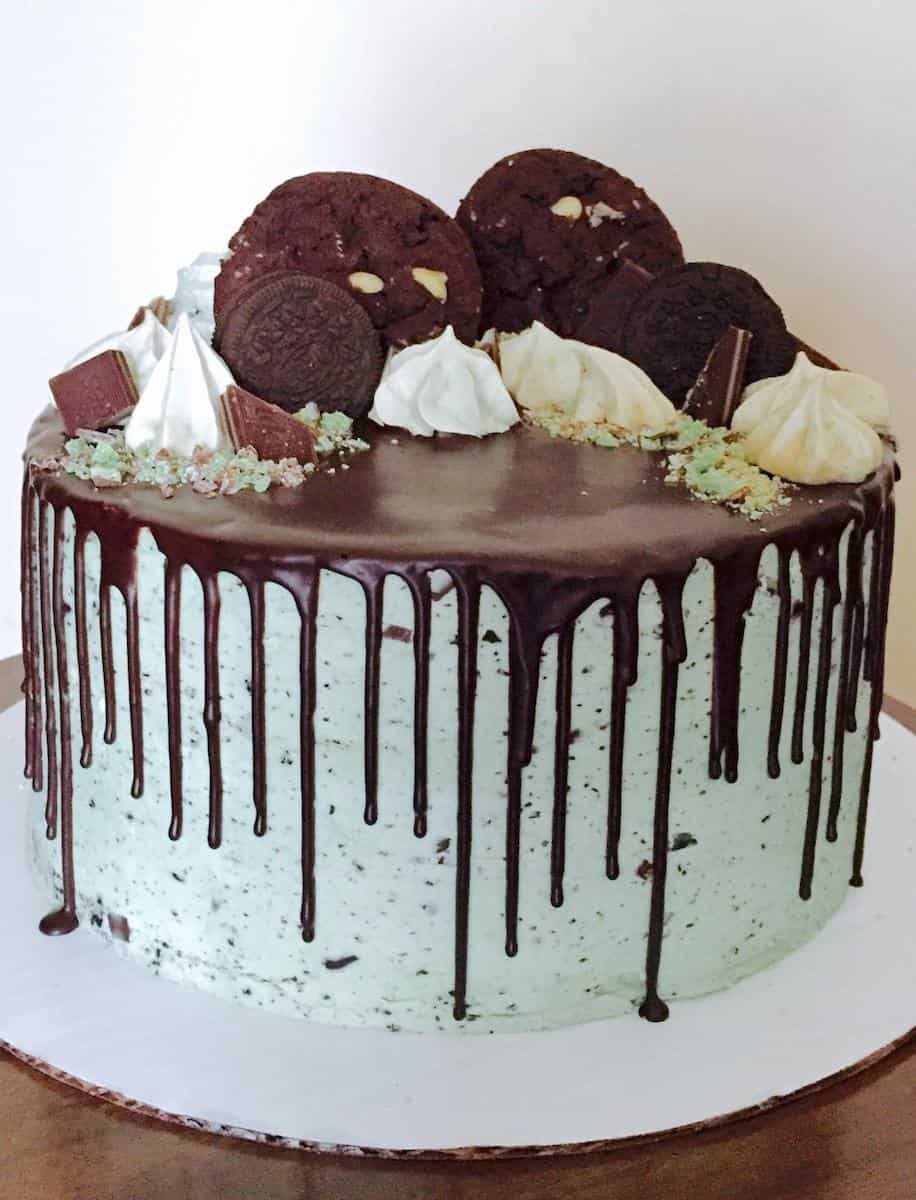 Love peppermint bon bon or mint chocolate chip? You'll probably love this mint chocolate chip drip cake!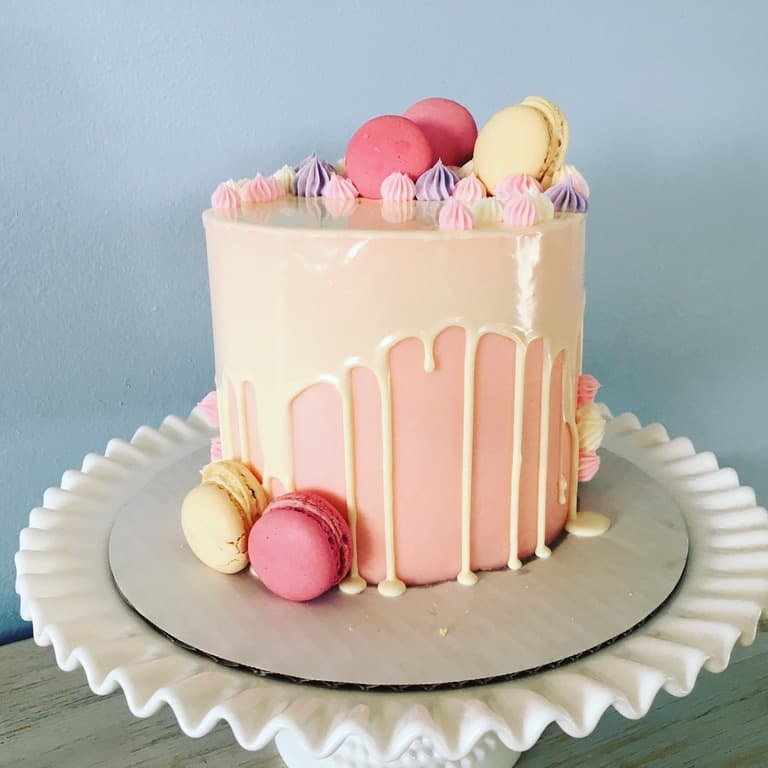 This macaron drip cake is beautiful. See a 360-degree view of this cake here.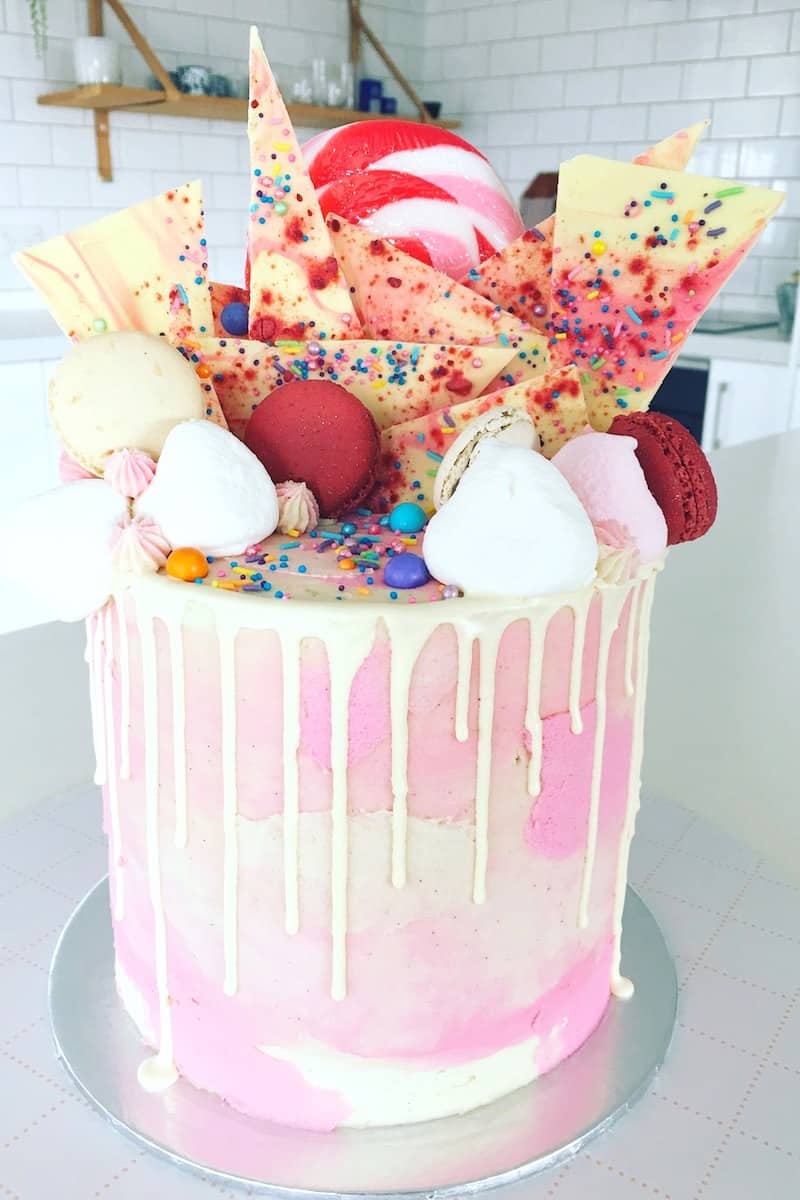 Would you believe this drip cake is flavored with strawberry Jello? See the recipe here (note – the author uses the word "jelly" but should have written Jello or gelatin)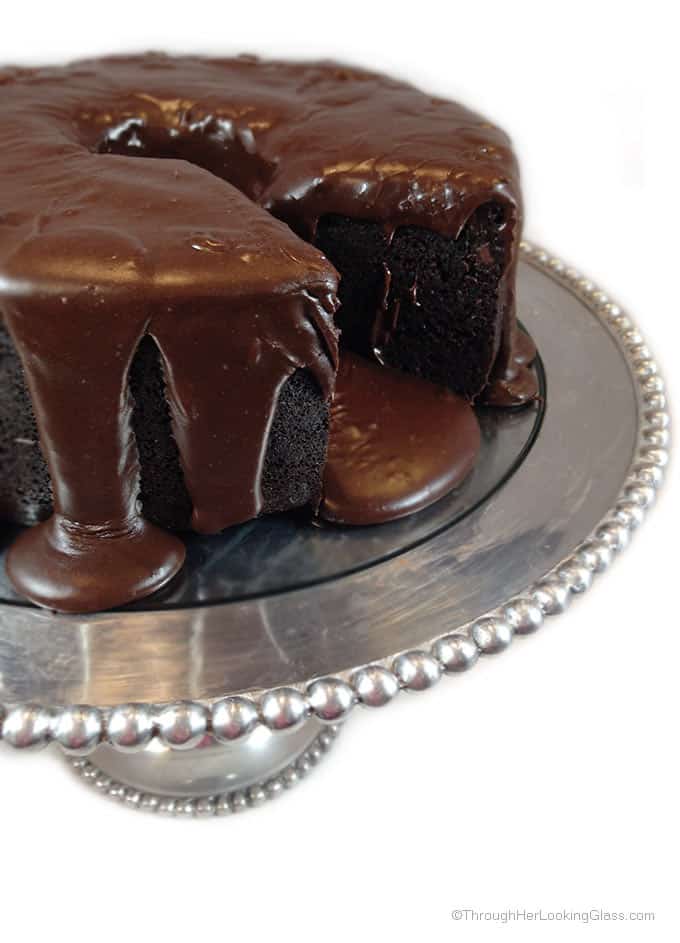 I've never heard of Brick Street Cake but that dripping fudge looks incredible!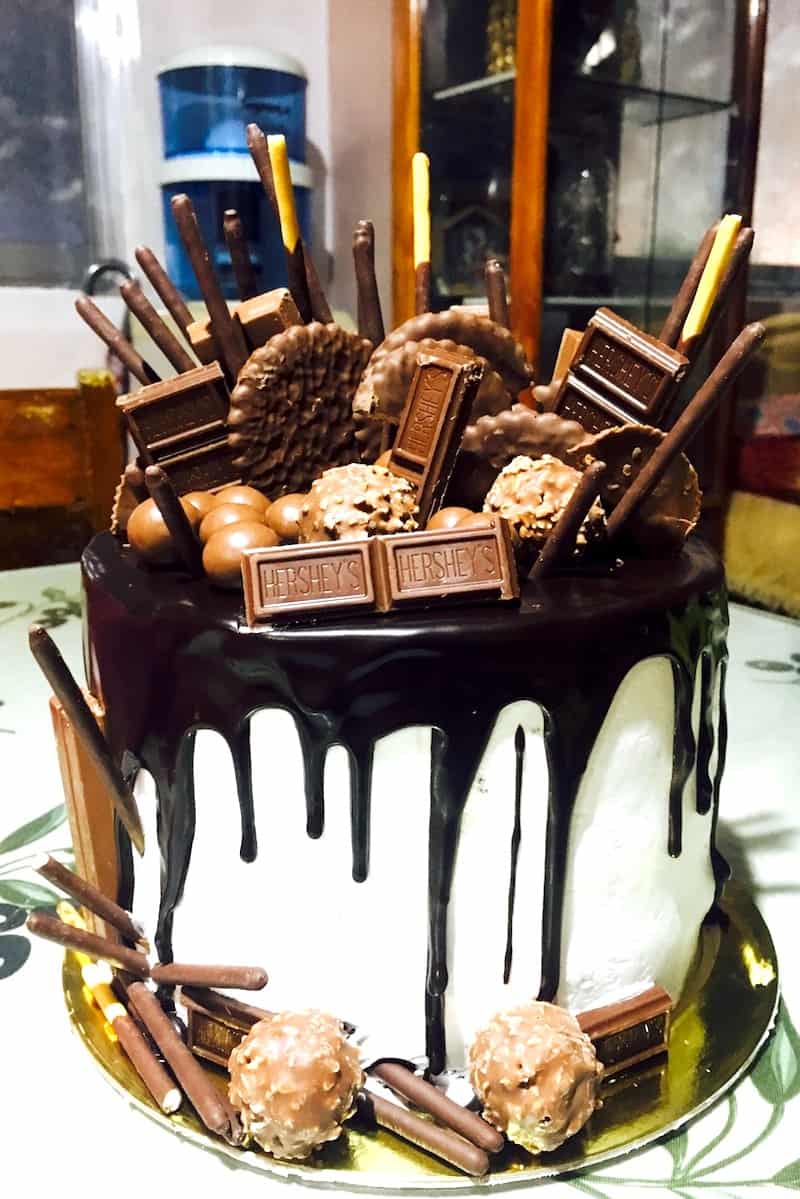 This one is definitely a chocolate lovers dream!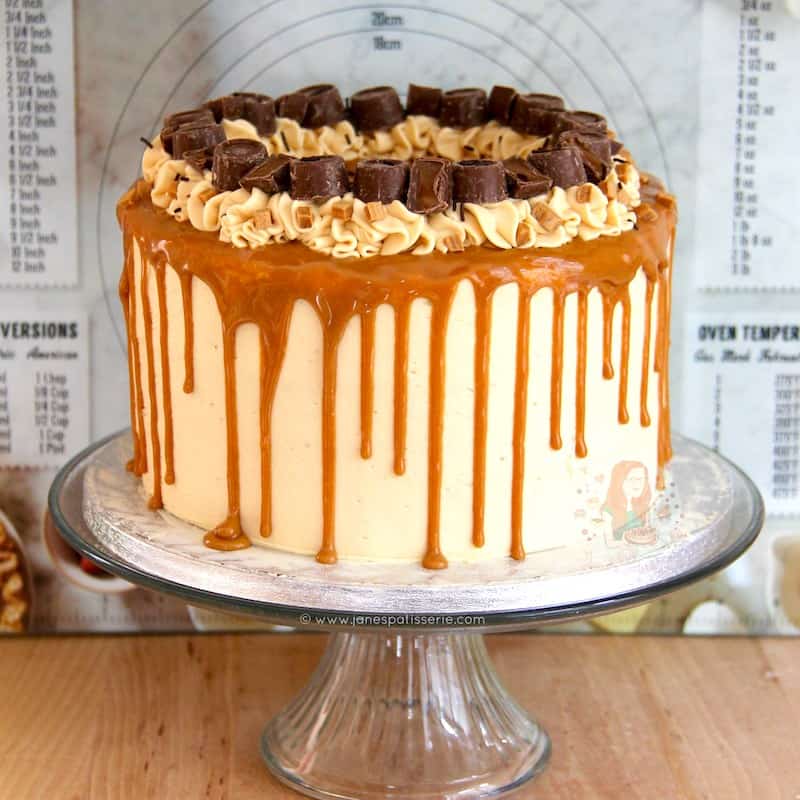 Do you love salted caramel on your cake? You need to see how to make that salted caramel drip cake!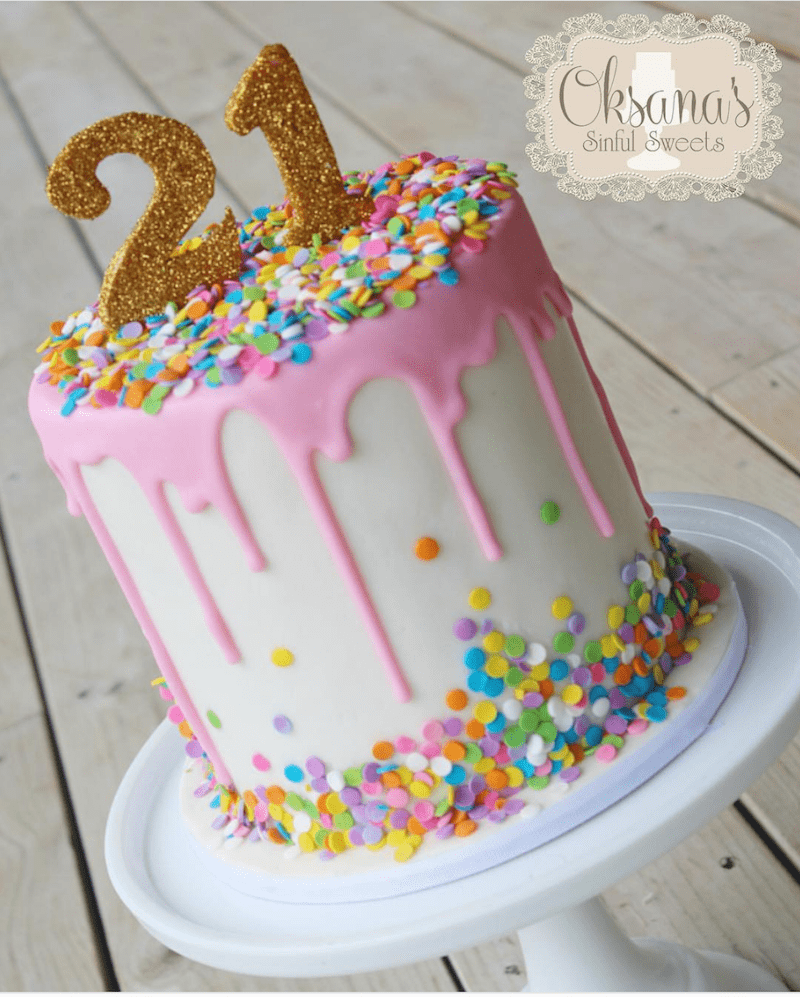 The person celebrating their 21st birthday with this confetti cake must feel so special!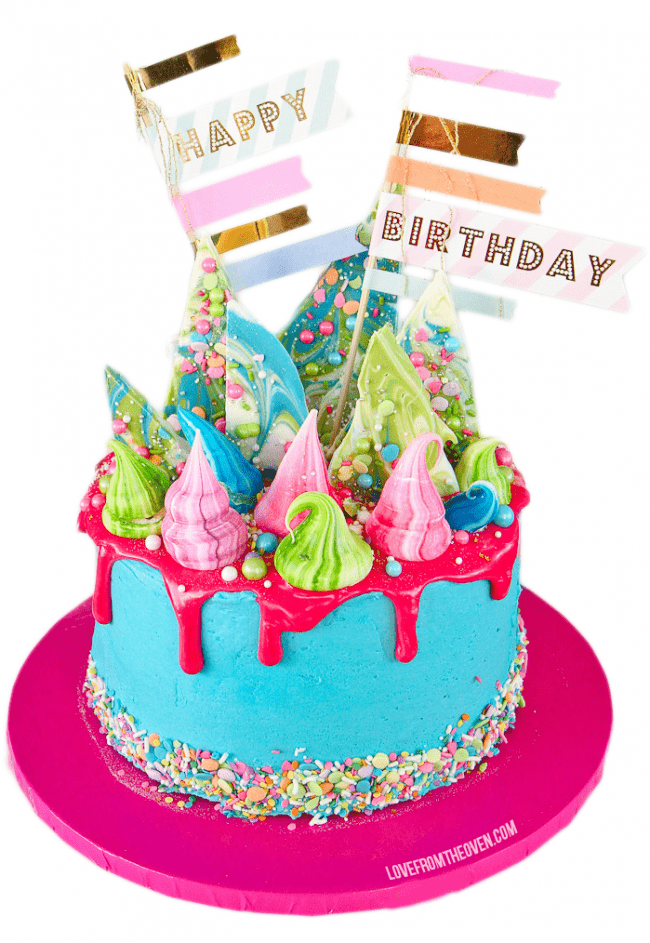 I love the short little drips and the Katherine Sabbath inspiration on this cake by Love From the Oven!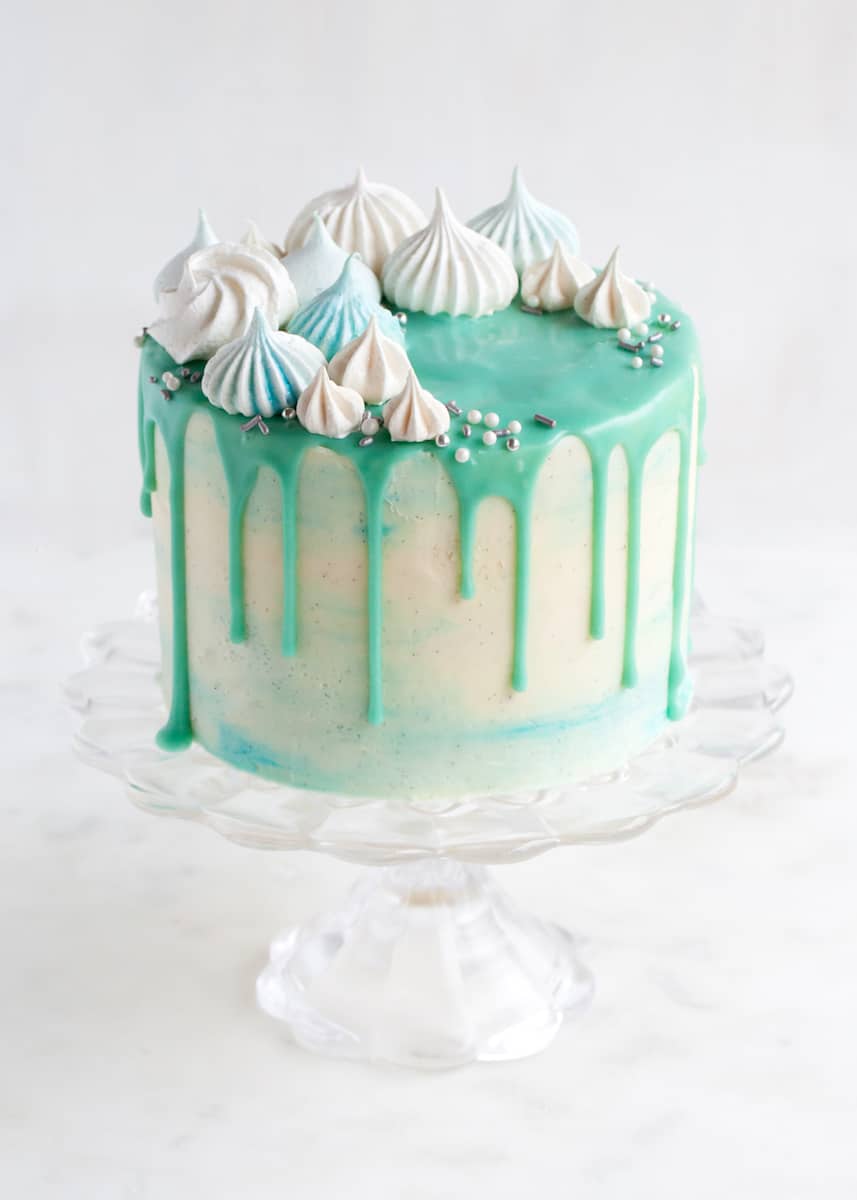 This lovely cake is inspired by Disney's Frozen without losing it's sophisticated style!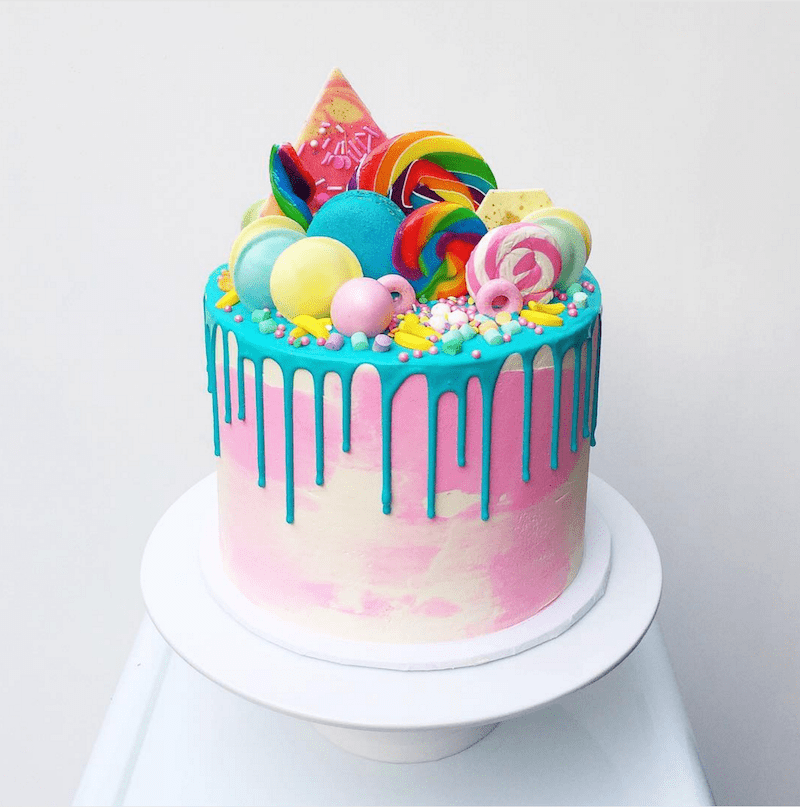 I love the drips over the watercolor icing on this cake!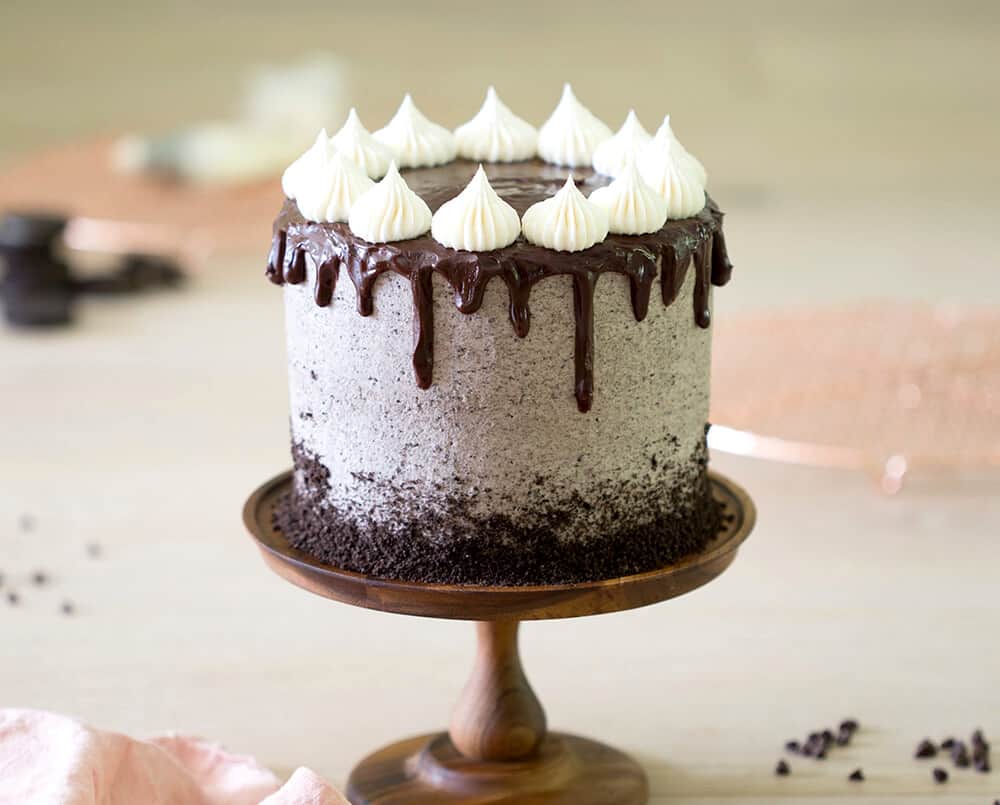 Another beautiful drip cake made with Oreos. I love the big dollops of buttercream on top of this cake!
Do you have drip cake designs and ideas that inspire you? I'd love to see links to your favorite drip cakes in the comments!