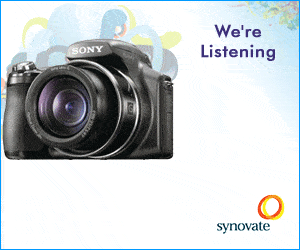 Hurry and sign up for the Synovate Research Panel. They only open up their membership applications for a short amount of time, so get in while you can!
Synovate is a "leading global provider of market research information and analysis with over 60 years of experience," and this is an excellent opportunity to get free items and earn extra money by being a product tester.
Synovate only opens their application process every once in a while. If this interests you, I encourage you to sign up today!
As a Synovate panelist, you'll have an opportunity to:

Help companies improve everyday services, products, and household items
Be among the first to test new consumer goods
Help design new products and packaging before they appear on store shelves nationwide
Earn points redeemable for cash and/or gifts by taking surveys with the Synovate Rewards Program
When you register, you'll also be entered into the Monthly Sign-up Sweepstakes with over 200 winners each month
I've heard from a few people who have been product testers for Synovate for a long time, and many readers have become members in the past year. Current Synovate members have told me that they've had the opportunity to test out bath and body products, baking mixes, snacks and much more.