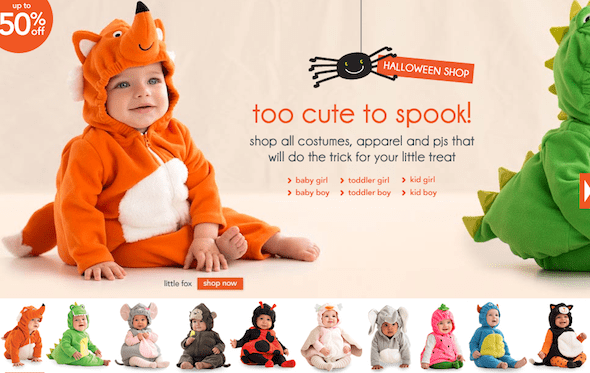 Don't fool yourself if you think you have lots of time to get ready for Halloween. The sales are starting up and if you're looking for deals on infant Halloween costumes (or costumes for bigger kids) now is the time to start shopping!
Right now, you can shop the fantastic selection of kid-sized, toddler and infant Halloween costumes at Carters.com, check Halloween Costume Shopping off your list and score a great deal: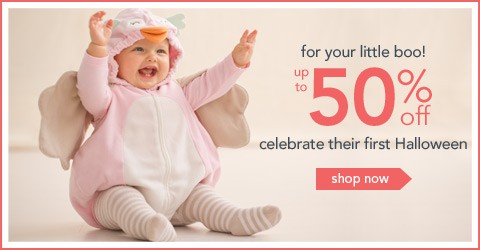 This adorable Baby Owl infant Halloween costume is as low as $18.24 if your order total is over $40 so you can use the Carter's promo code below!
All Halloween clothing and costumes at Carters.com are on sale up to 50% off original prices. Plus you can use Carters.com promo code CARTER4U to save an extra 20% on orders of $40 or more!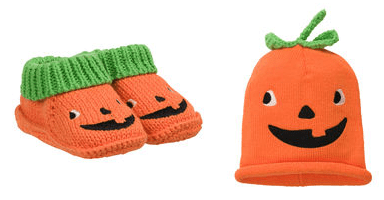 There are multiple costumes available for little ones, plus there are easy alternatives to bulky, plush Halloween costumes for little babies: Personally, I love the skeleton Halloween Sleep & Play. First, its' inexpensive. Second, it can be worn several times in the weeks leading up to the holiday!
You could also grab these adorable Halloween booties or a Halloween pumpkin beanie for an easy accessory that's still festive.
Shop all the Halloween costume deals at Carters.com!
If you're looking for other Halloween ideas, check out these 700+ FREE Pumpkin carving patterns, lots of DIY Halloween Costumes Made with Tutus and easy Halloween party food ideas!