Oahu Helicopter Tour for Jumanji: Welcome to the Jungle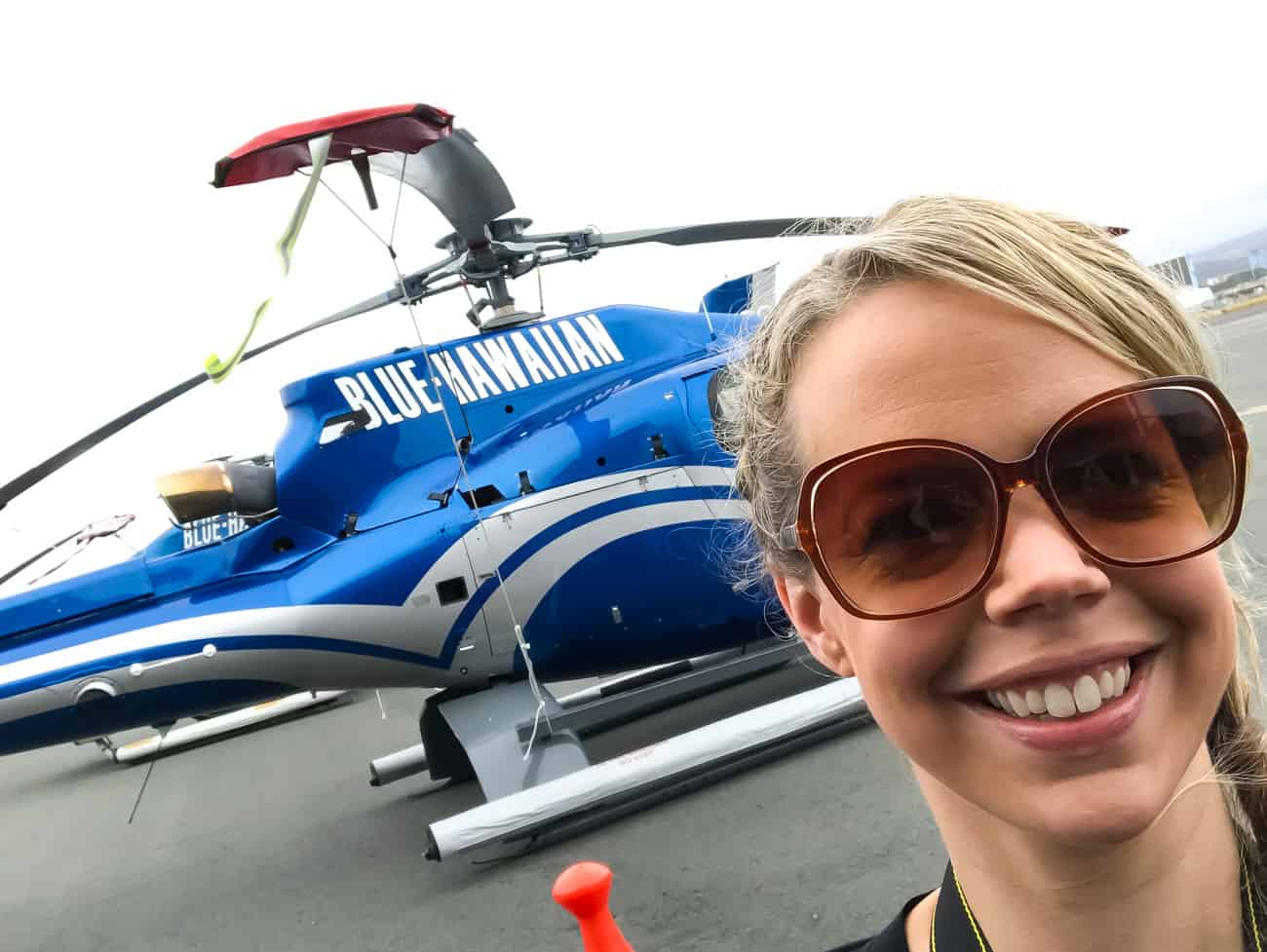 It was just a few weeks ago that I landed in Hawaii to immerse myself in the Jumanji press junket for a few days. One of the highlights of the trip was an Oahu helicopter tour.
The Oahu helicopter tour was especially relevant since parts of Jumanji: Welcome to the Jungle was filmed in Hawaii and we were going to see some of those places. The junket organizers named it the Adventures with Alex Helicopter Tour which fits in perfectly with the Jumanji plot.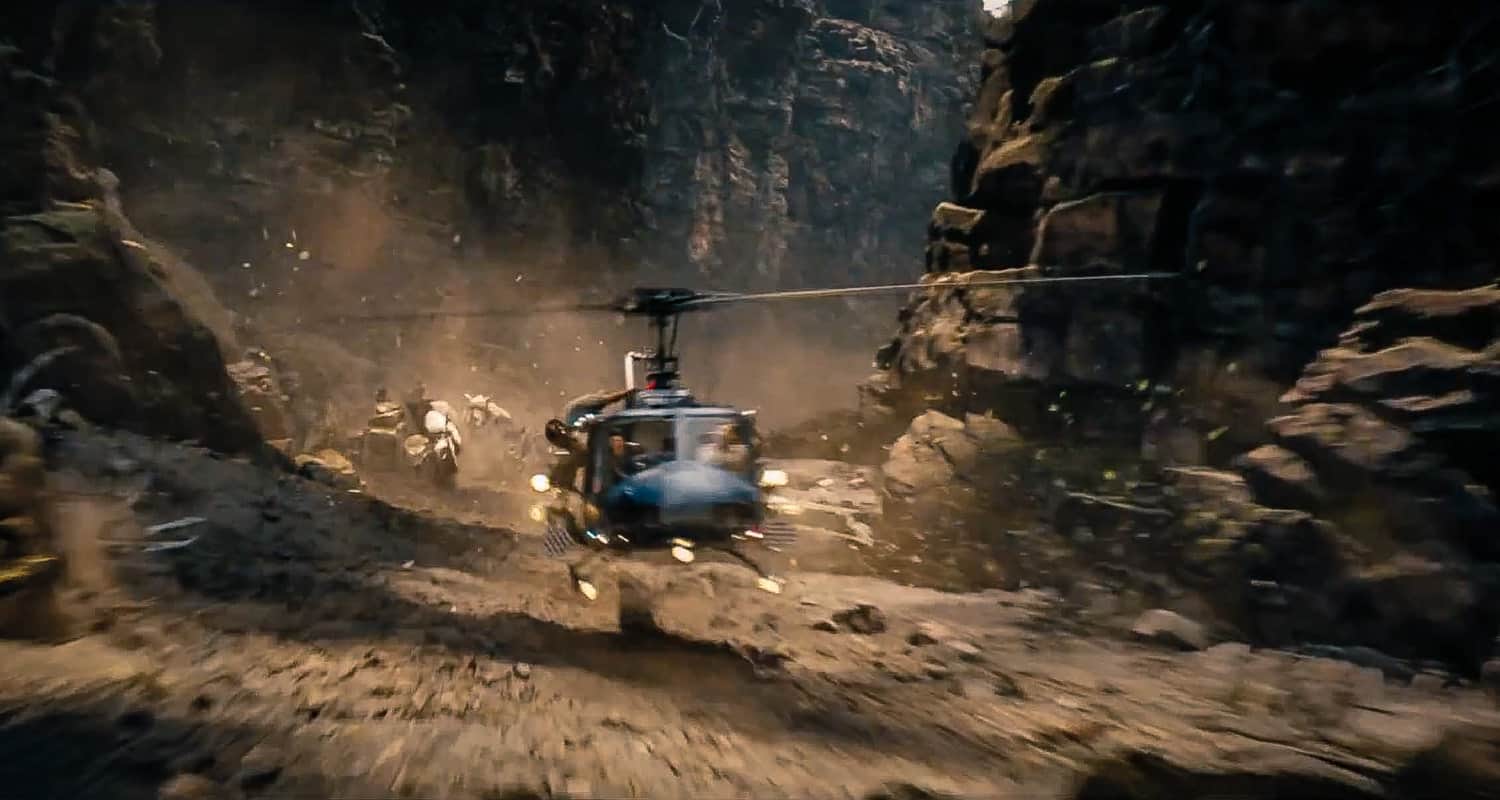 But beyond all that, it was a helicopter tour! In Hawaii! How could I say no to that?
Oahu Helicopter Tour Preparation
We arrived at Blue Hawaiian Helicopters and went right inside to get weighed. This is to ensure the weight inside the helicopter is evenly distributed.
The people working at Blue Hawaiian were so nice. As I was getting weighed I confessed that I was nervous about getting on a helicopter. They all told me that I'd be too distracted by the scenery to feel nervous.
Then we sat down and watched a detailed safety video. It was definitely a "how to save yourself in case of a helicopter disaster' and it just about did me in!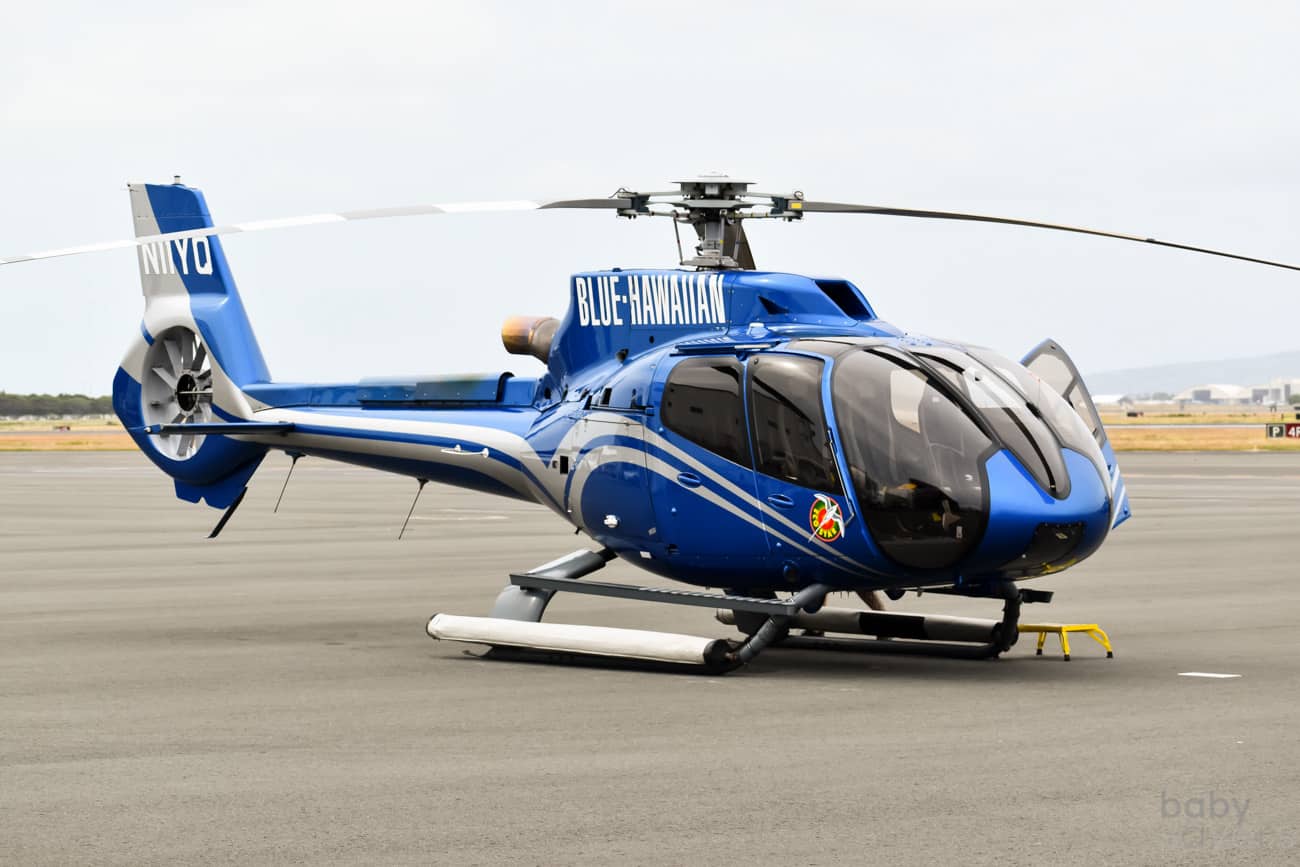 I had to do some deep breathing and get some coaching from another blogger to get myself together. Then we lined up and got into our assigned helicopters for our Oahu helicopter tour!
Oahu Helicopter Tour Pictures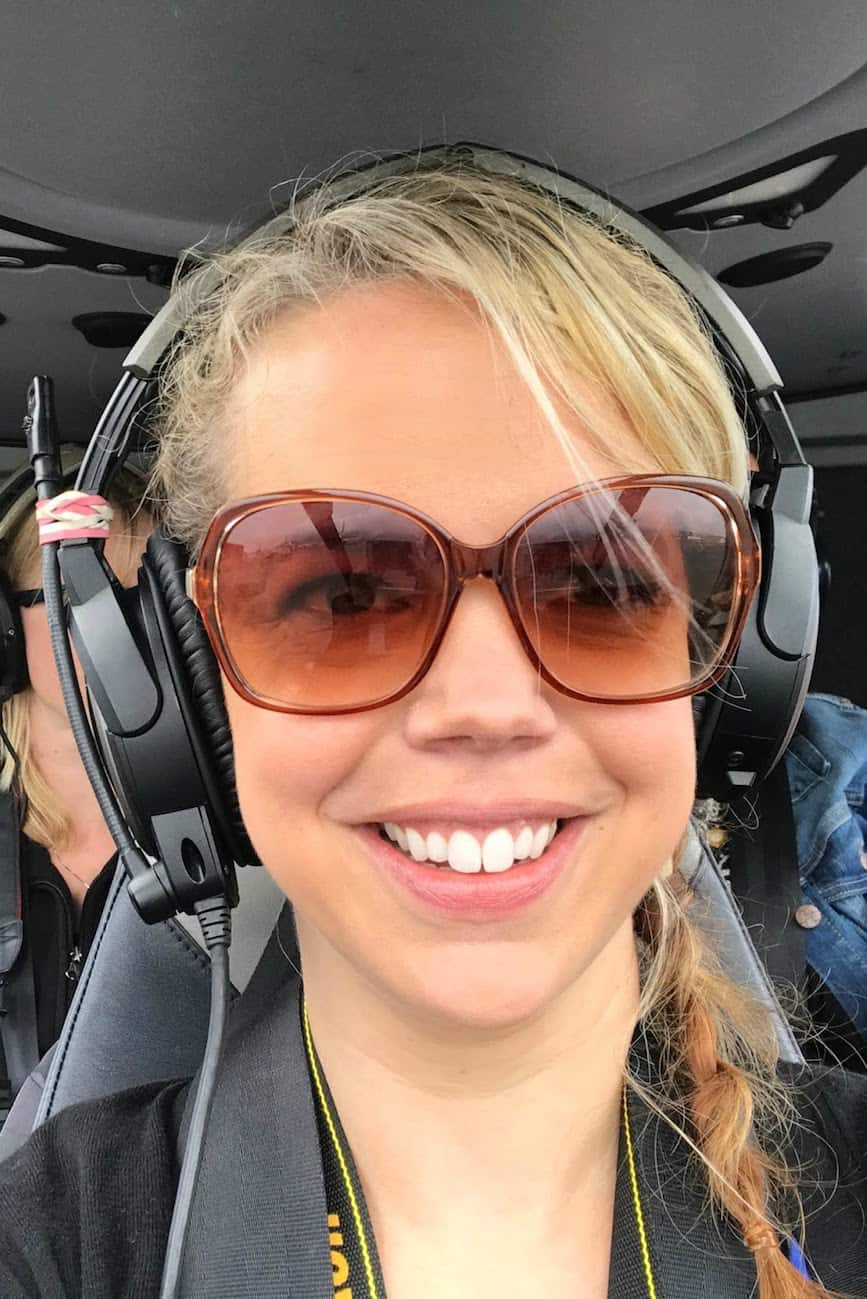 Before long we were in the air. The scenery on the Oahu helicopter tour was incredible! We saw so much of the island and learned so much all while flying over it!
Here are the jungle-like Hawaiian rainforests where Jumanji: Welcome to the Jungle was filmed: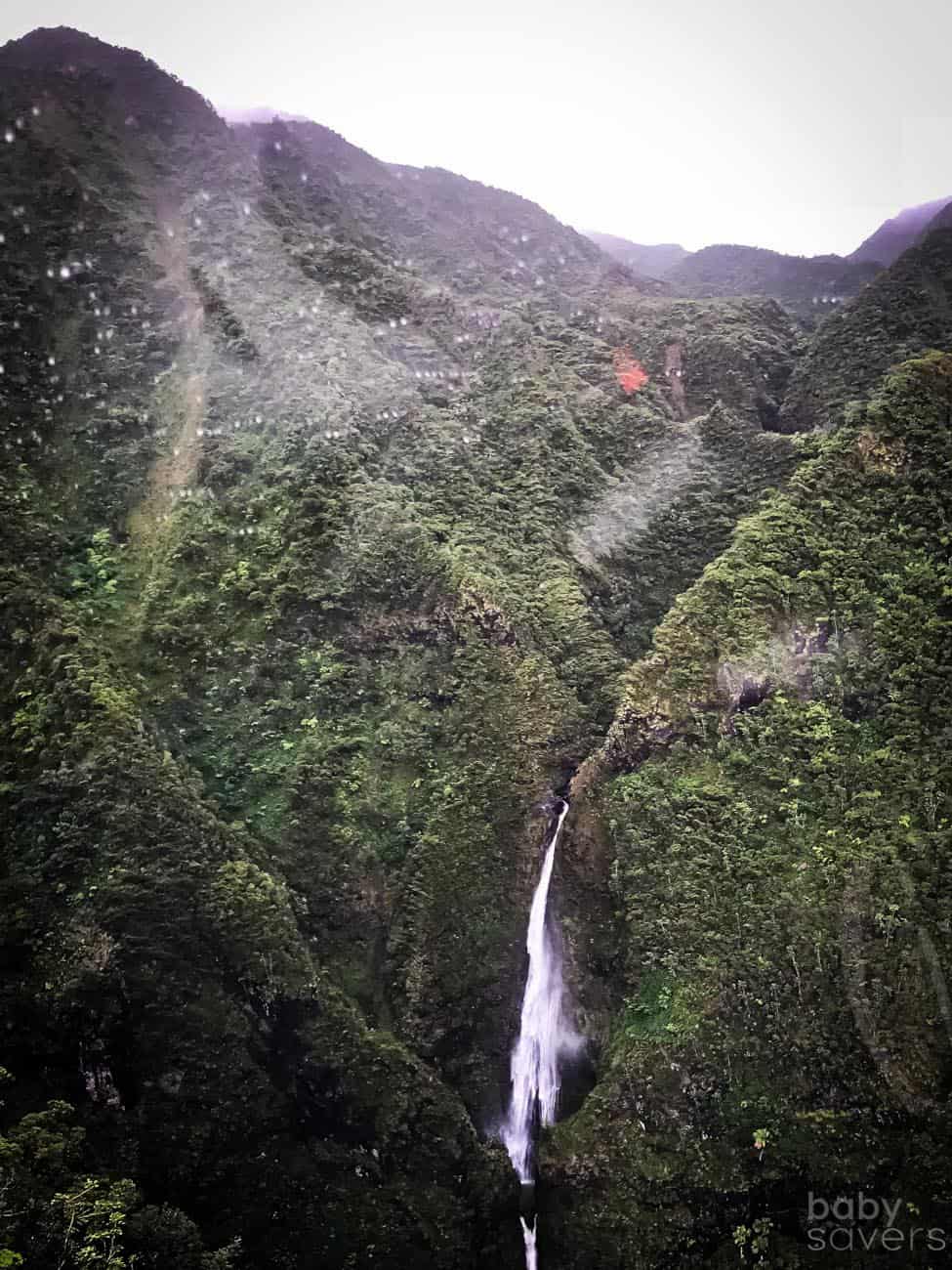 We were over the rainforest, but it was still a bit hard to comprehend that it was raining just in this location on the island! You can see raindrops on the windows in my other Hawaiian jungle pictures: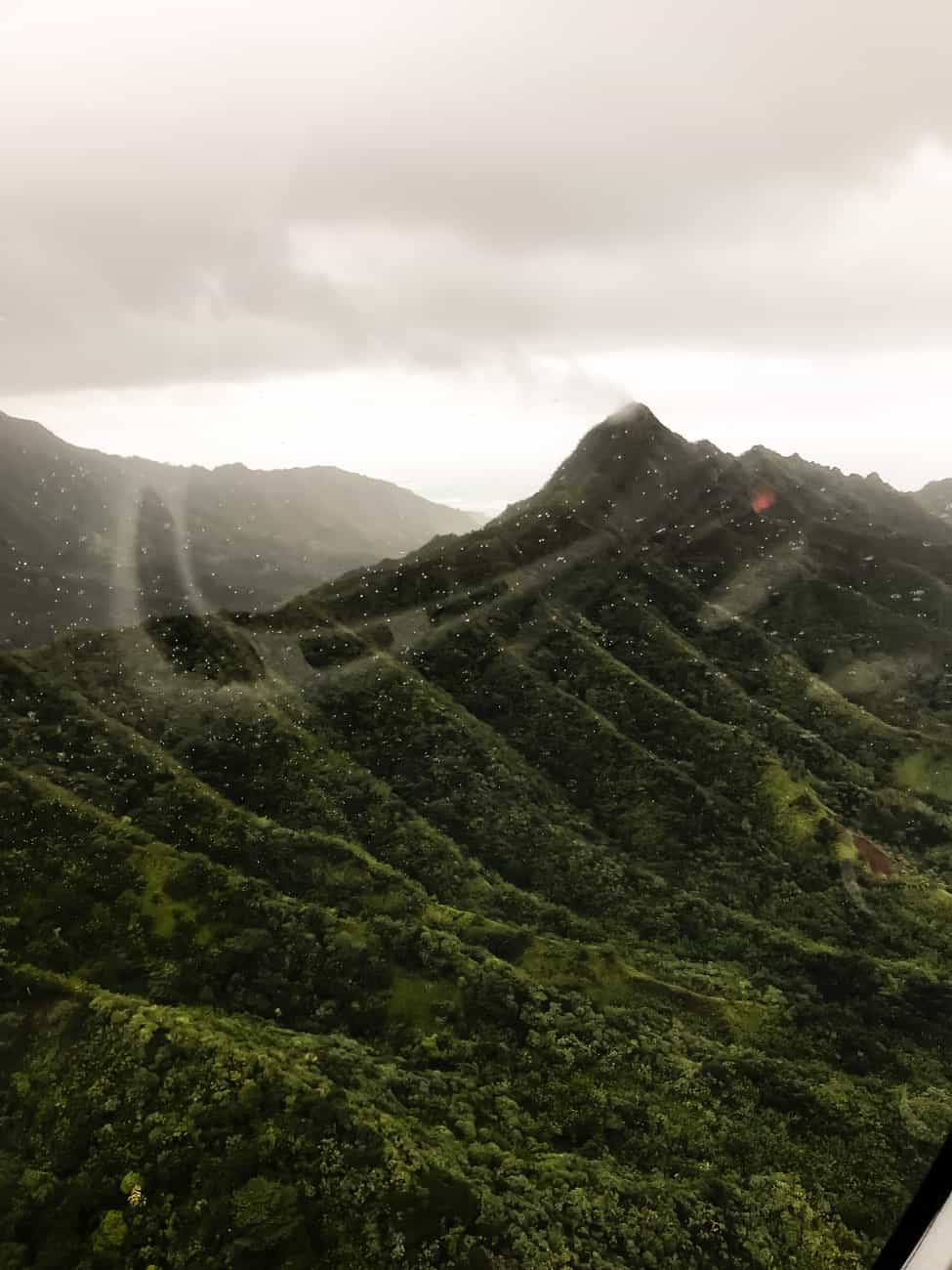 We all know that there are active volcanoes in Hawaii, but I didn't realize how active they actually were! Some of the rest of my pictures are hazy.
At the beginning of the helicopter ride, I thought it was cloudy or foggy. Nope! The haziness you'll see is volcanic ash from the volcano like the one in the picture above.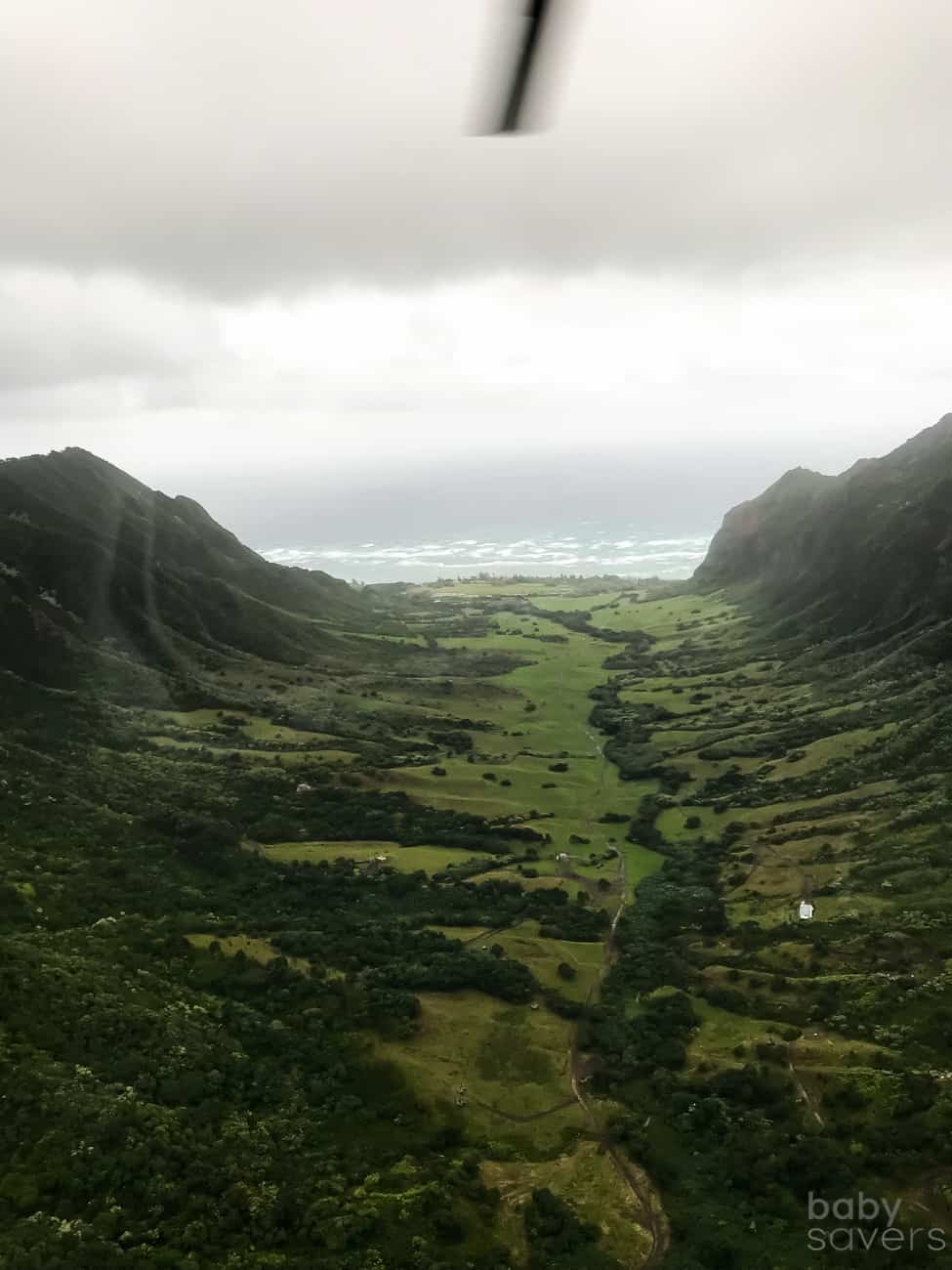 We weren't traveling very vast in our helicopter but it was still hard to just take in all the beauty of Oahu!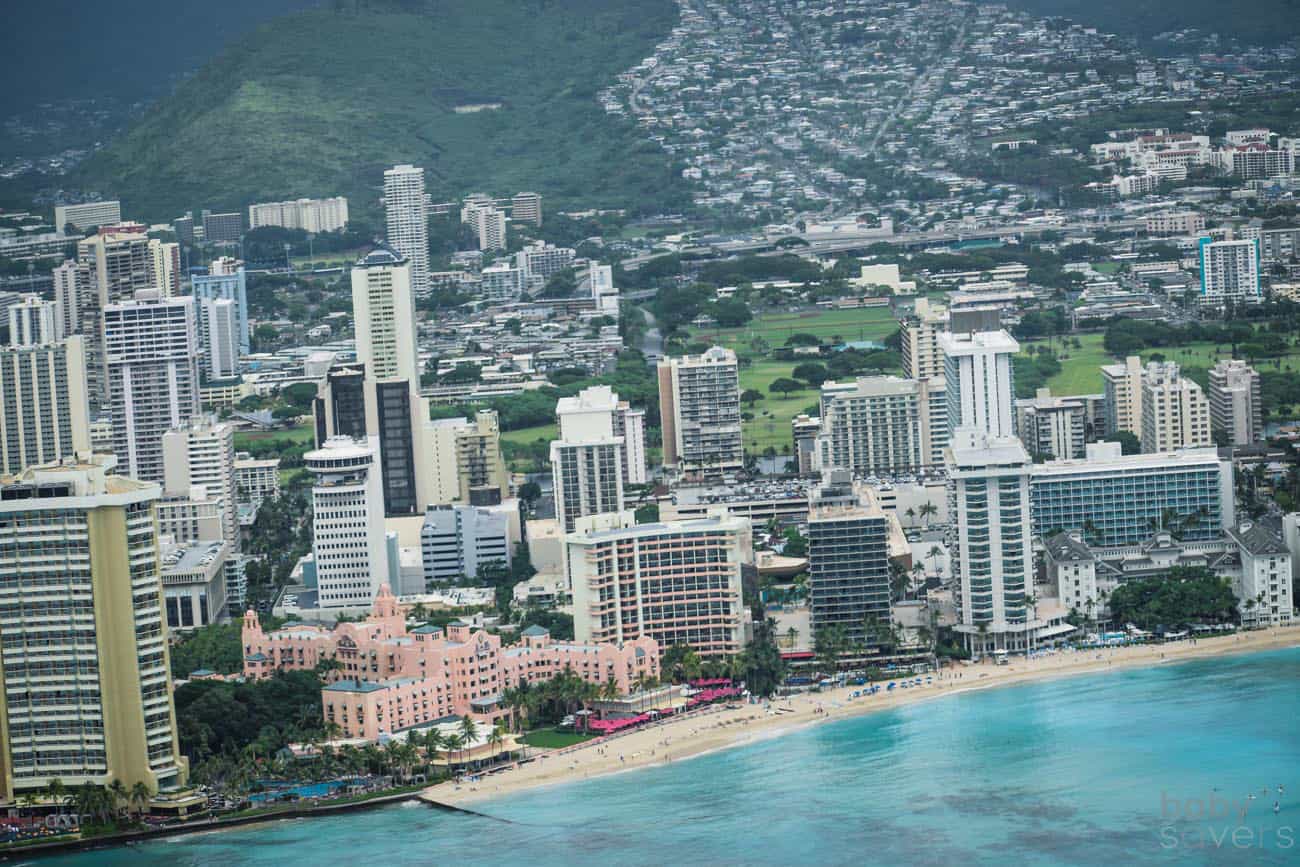 We got a great look at the developed side of Oahu. Commercial or not, the beaches are amazing!
As we were flying over the water off the coast of Oahu we noticed splotches of sea green in the ocean. It turns out they're coral reef!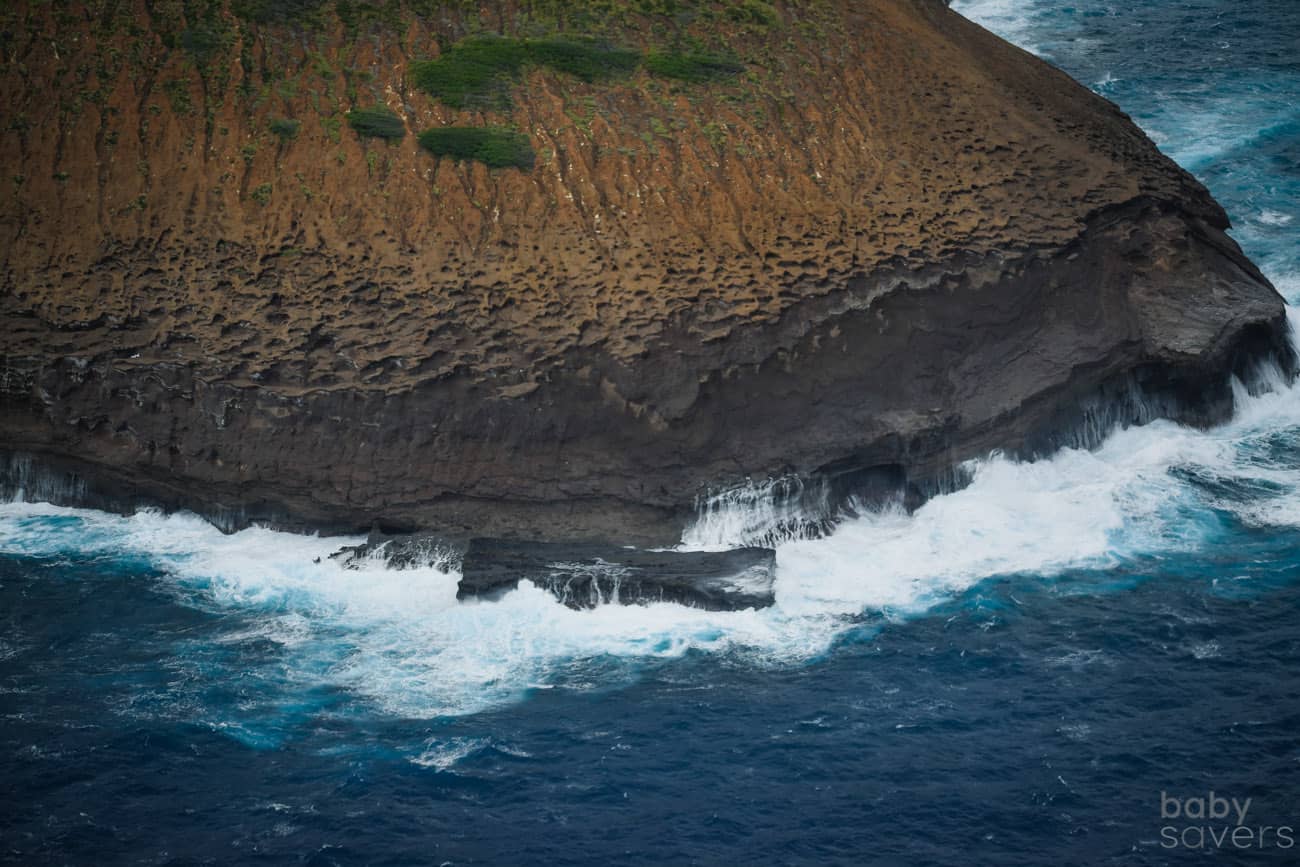 I love how the color of the water changed as we went around the island!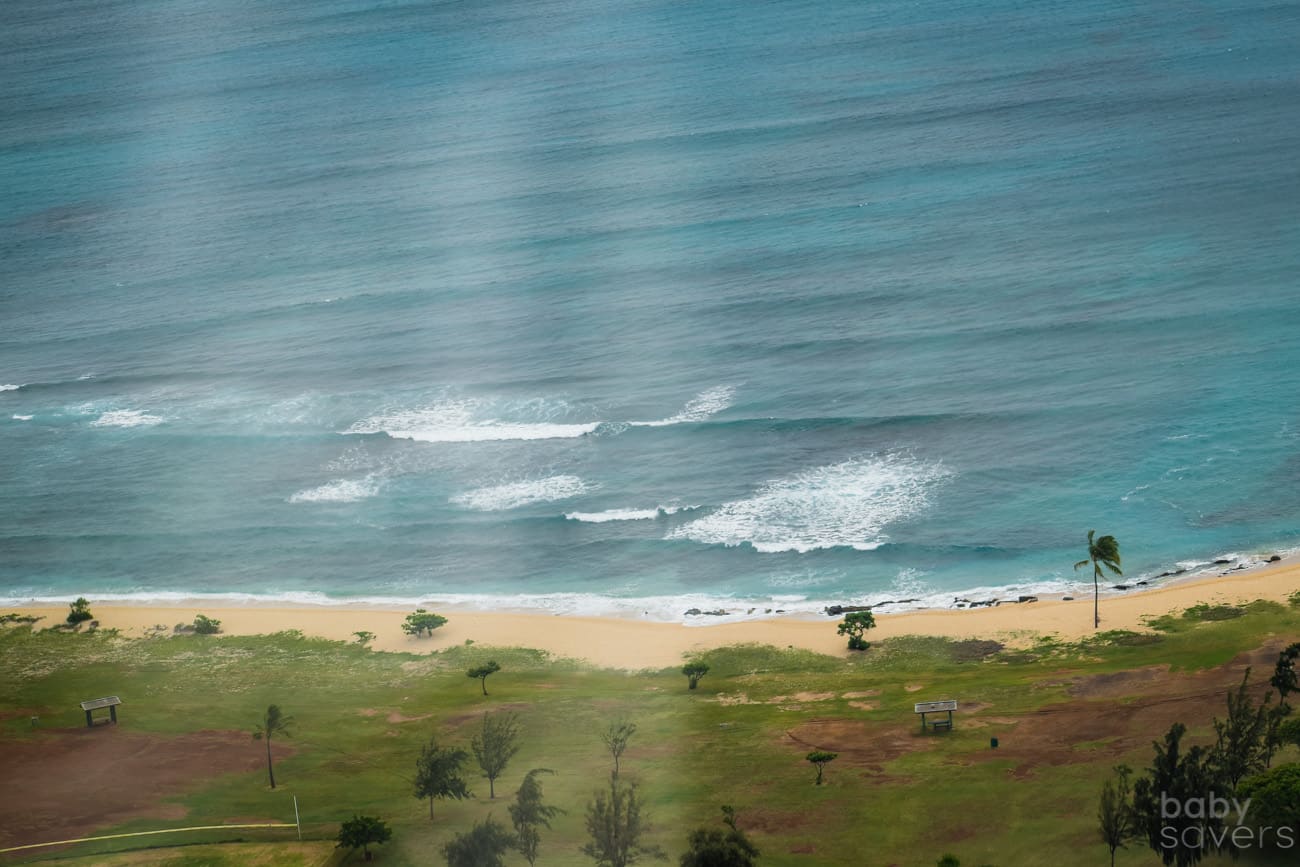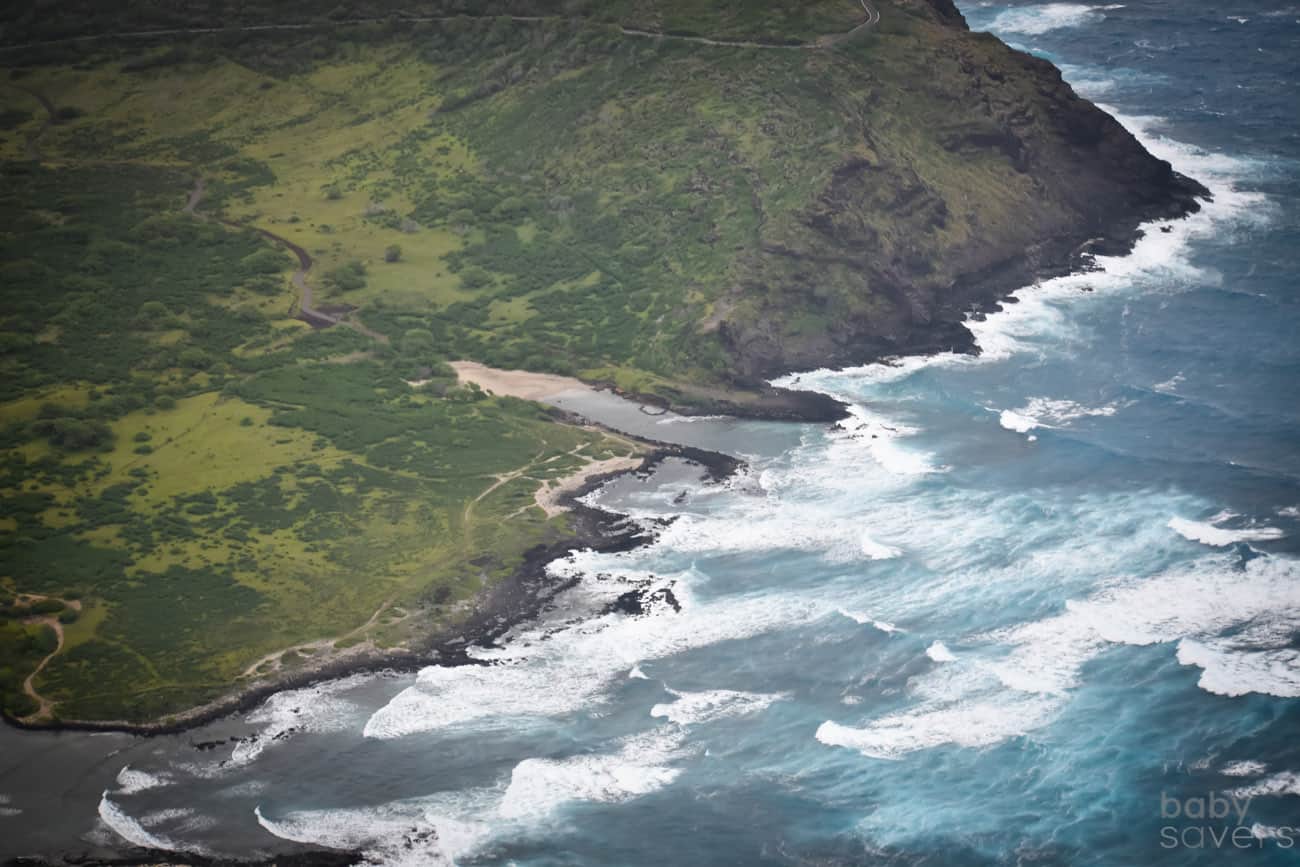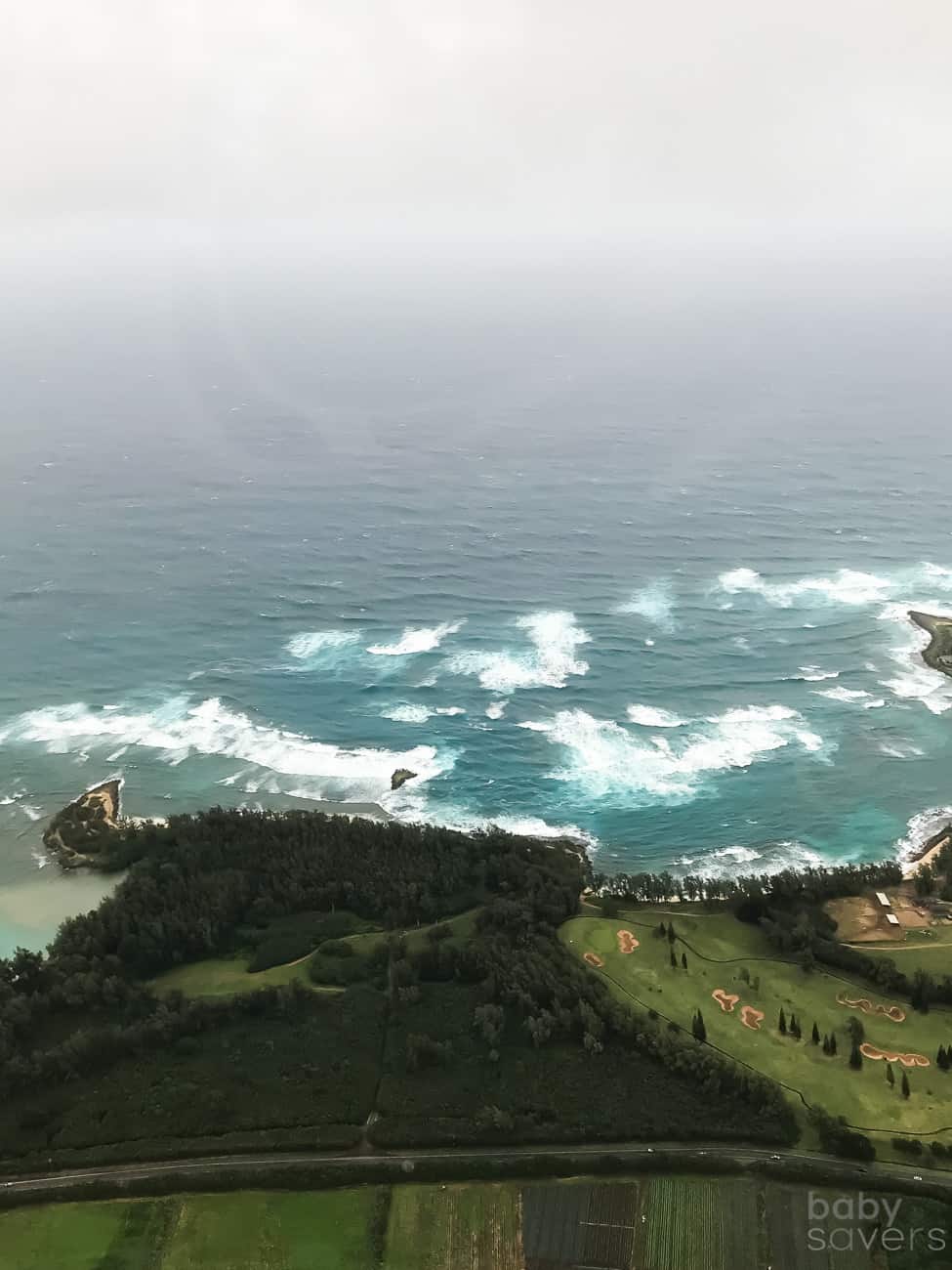 There's a reason why so many surfing competitions are held in Hawaii!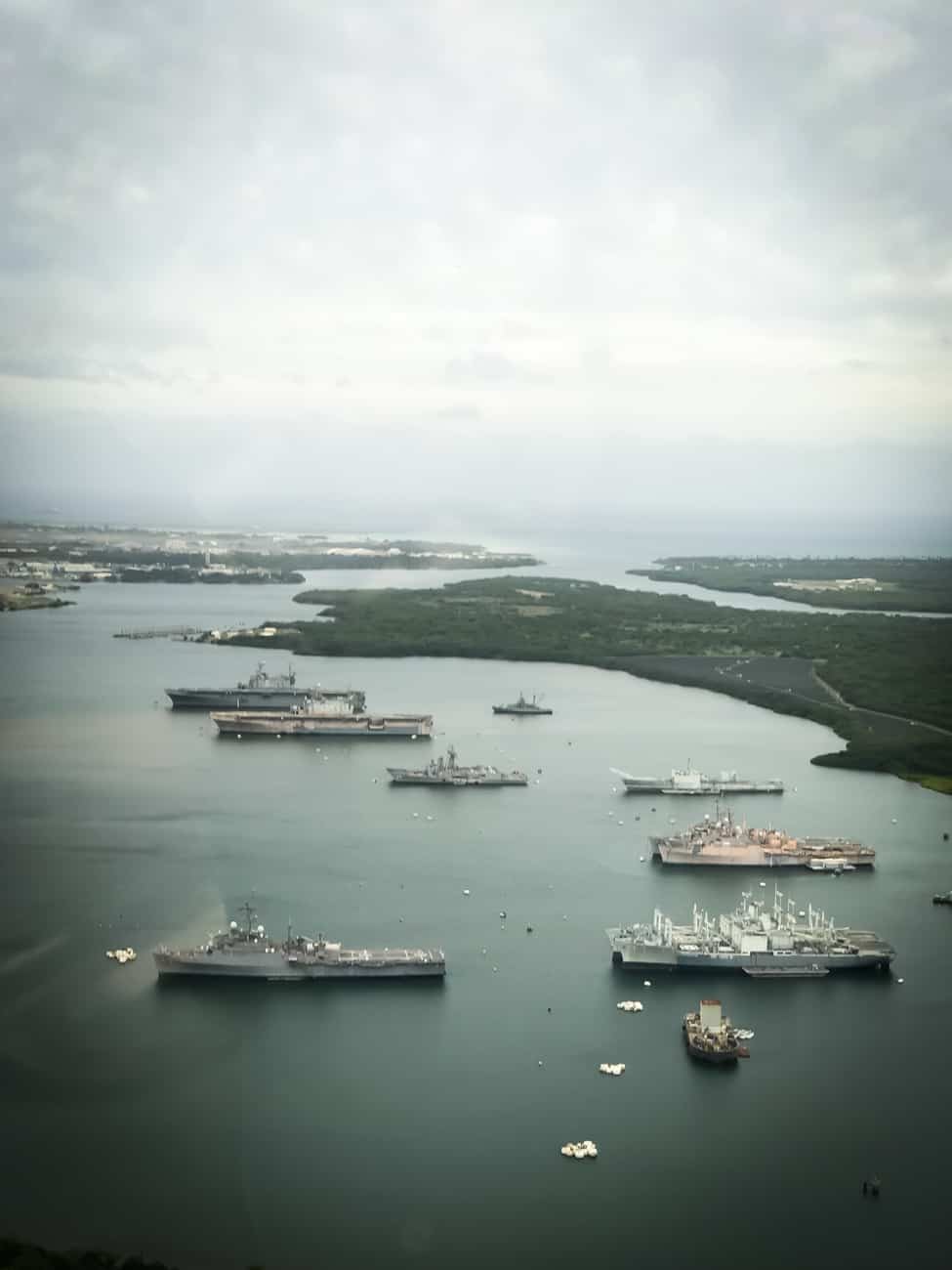 The end of the Oahu helicopter tour was a flyover of Pearl Harbor.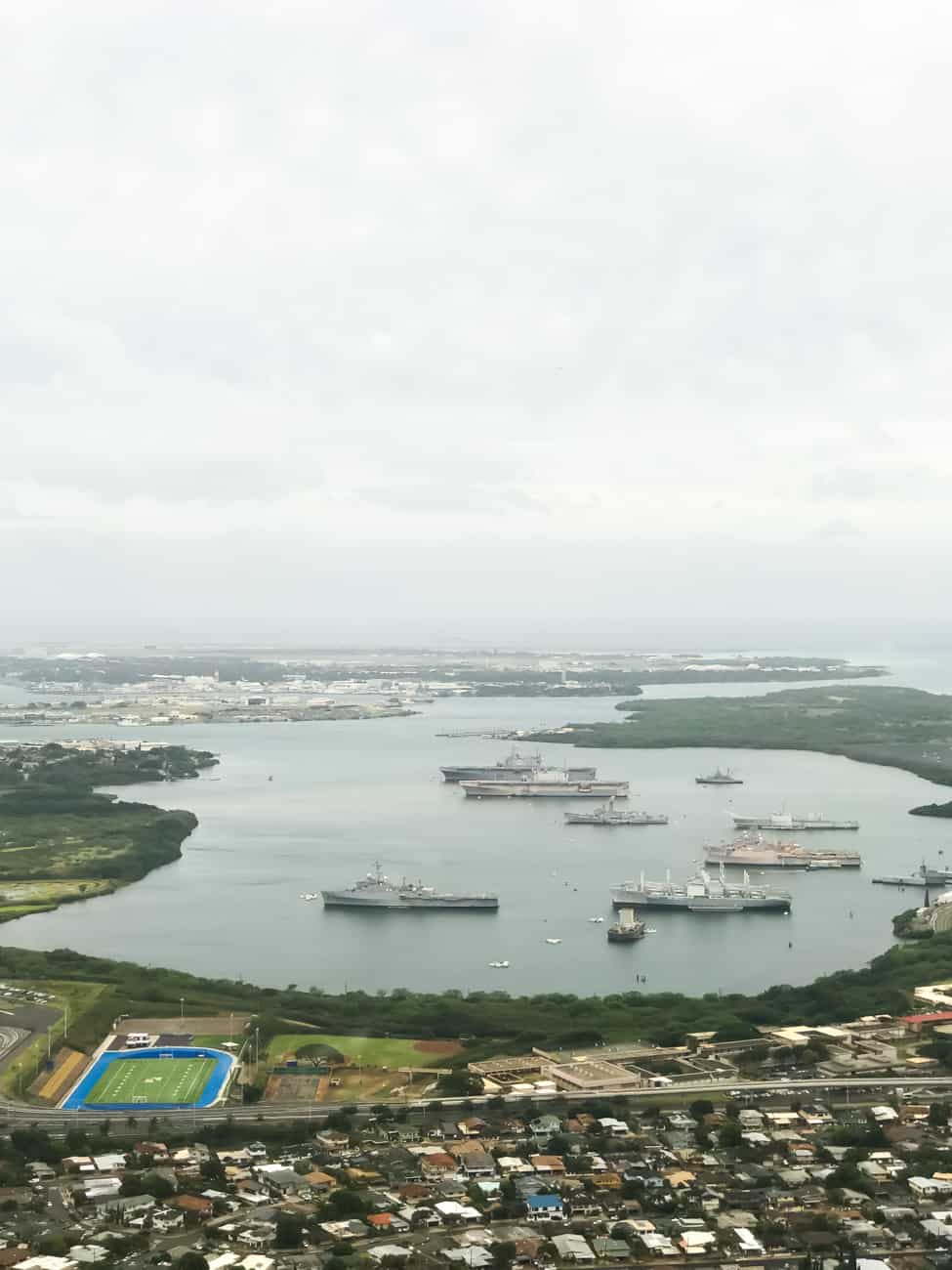 My grandpa had been stationed in the Pacific islands during World War II and my great uncle served in Hawaii for several years, so Pearl Harbor is significant to my family. I took a load of pictures to show my grandma!
Despite my nerves the Oahu helicopter was definitely an out of this world experience! If you're ever in Oahu I highly recommend it!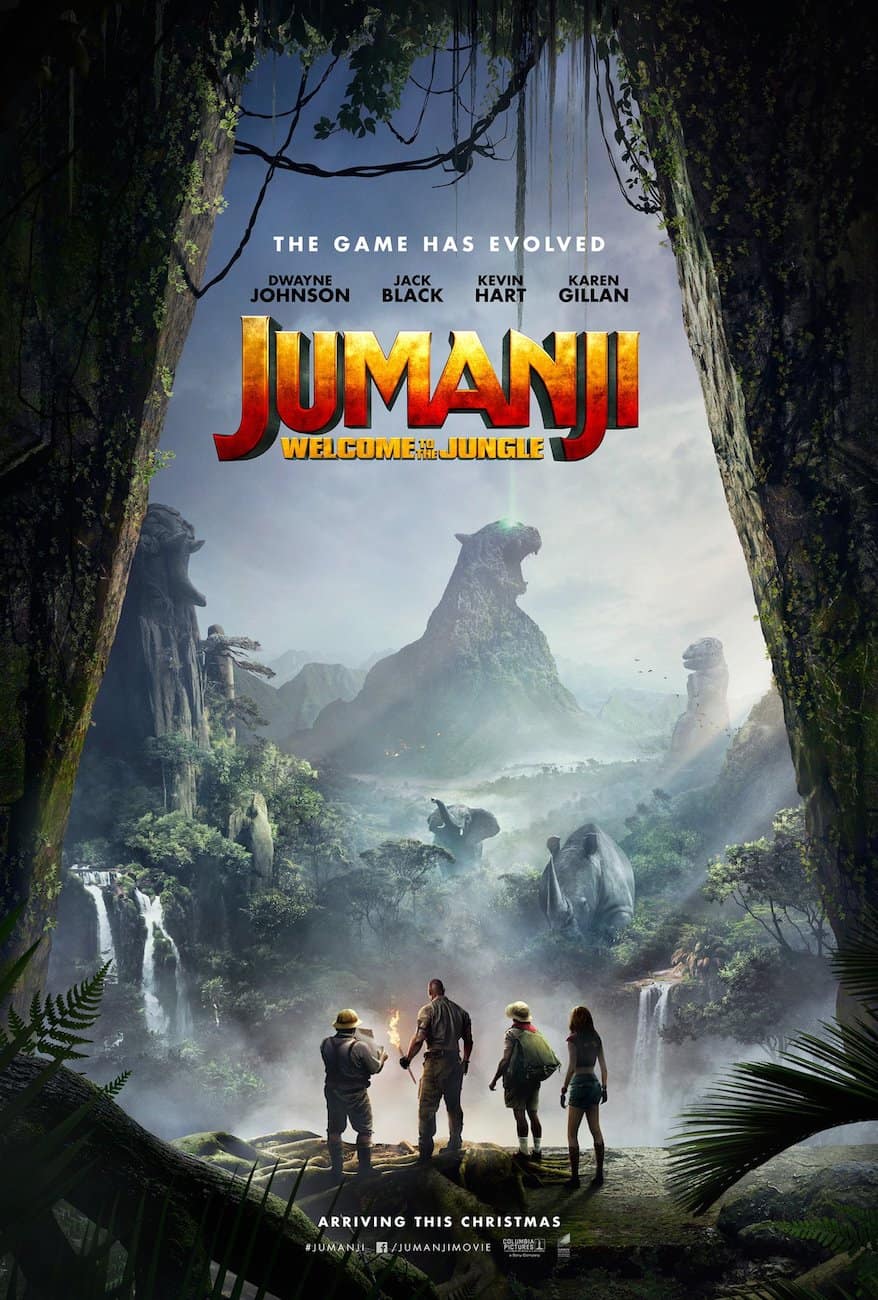 You can also see lots of gorgeous views of Hawaii when you see Jumanji: Welcome to the Jungle, which opens everywhere on December 20!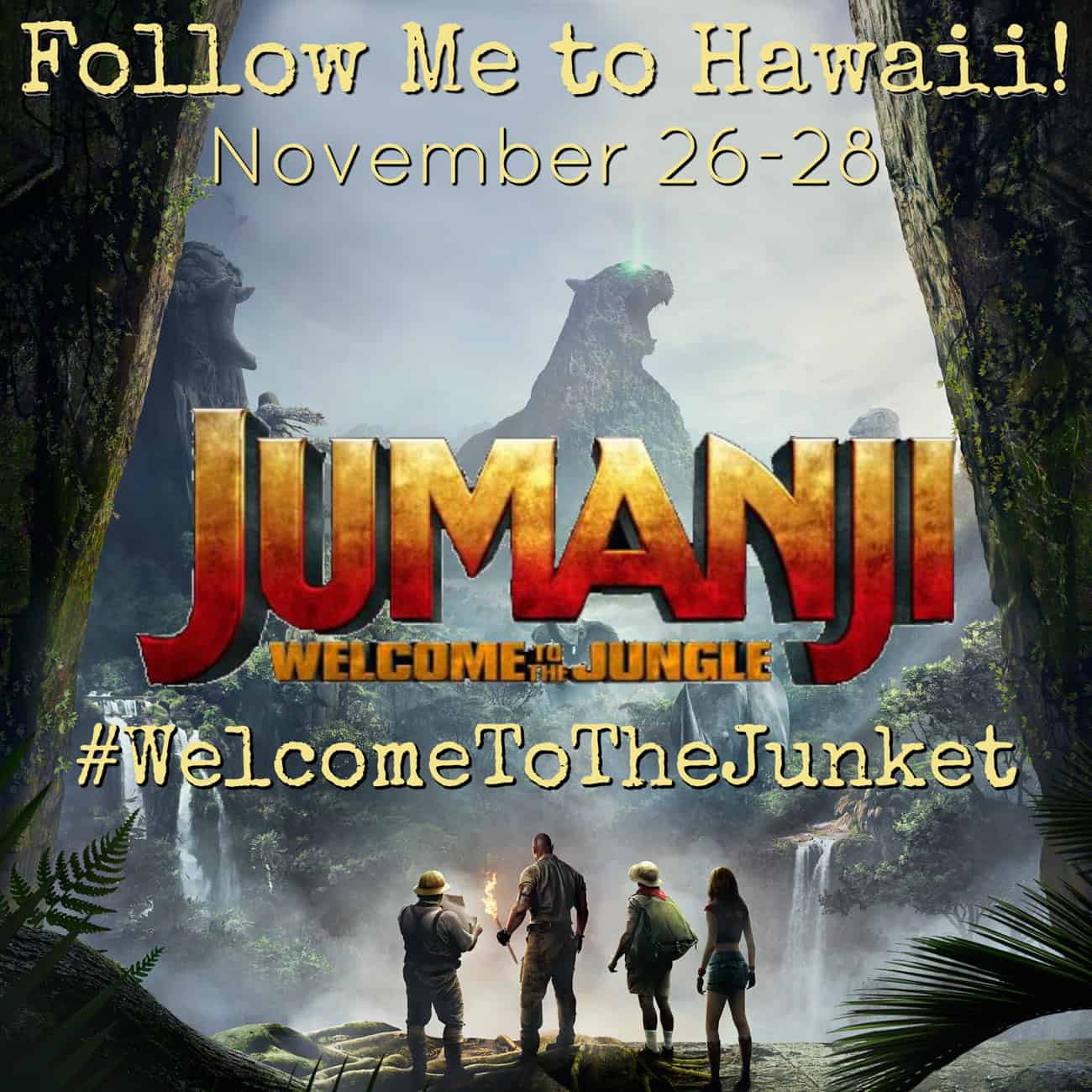 Check out some great Jumanji: Welcome to the Jungle gift ideas:
Funko POP Jumanji: Dr. Bravestone & Professor Oberon Figures (set of 2)

Funko POP: Jumanji Prof. Oberon Vinyl Figure

Funko POP: Jumanji Dr. Bravestone Vinyl Figure

Jumanji: Welcome to the Jungle (Original Soundtrack)

Jumanji: The Game

Jumanji: Welcome to the Jungle Movie Poster

Be sure to watch the Jumanji: Welcome to the Jungle trailer here:
Jumanji: Welcome to the Jungle opens in theaters everywhere on December 20, 2017! Get your tickets today!