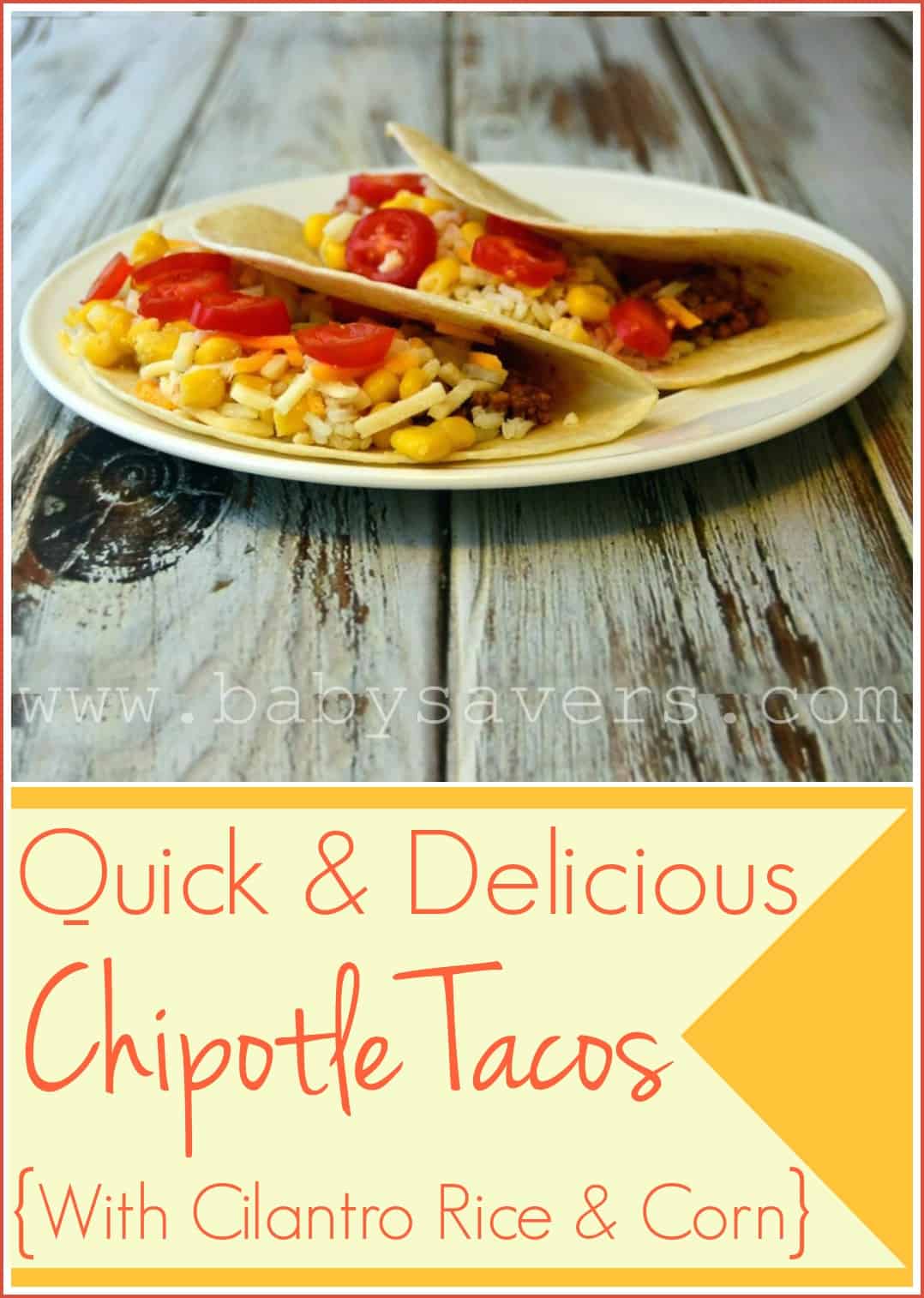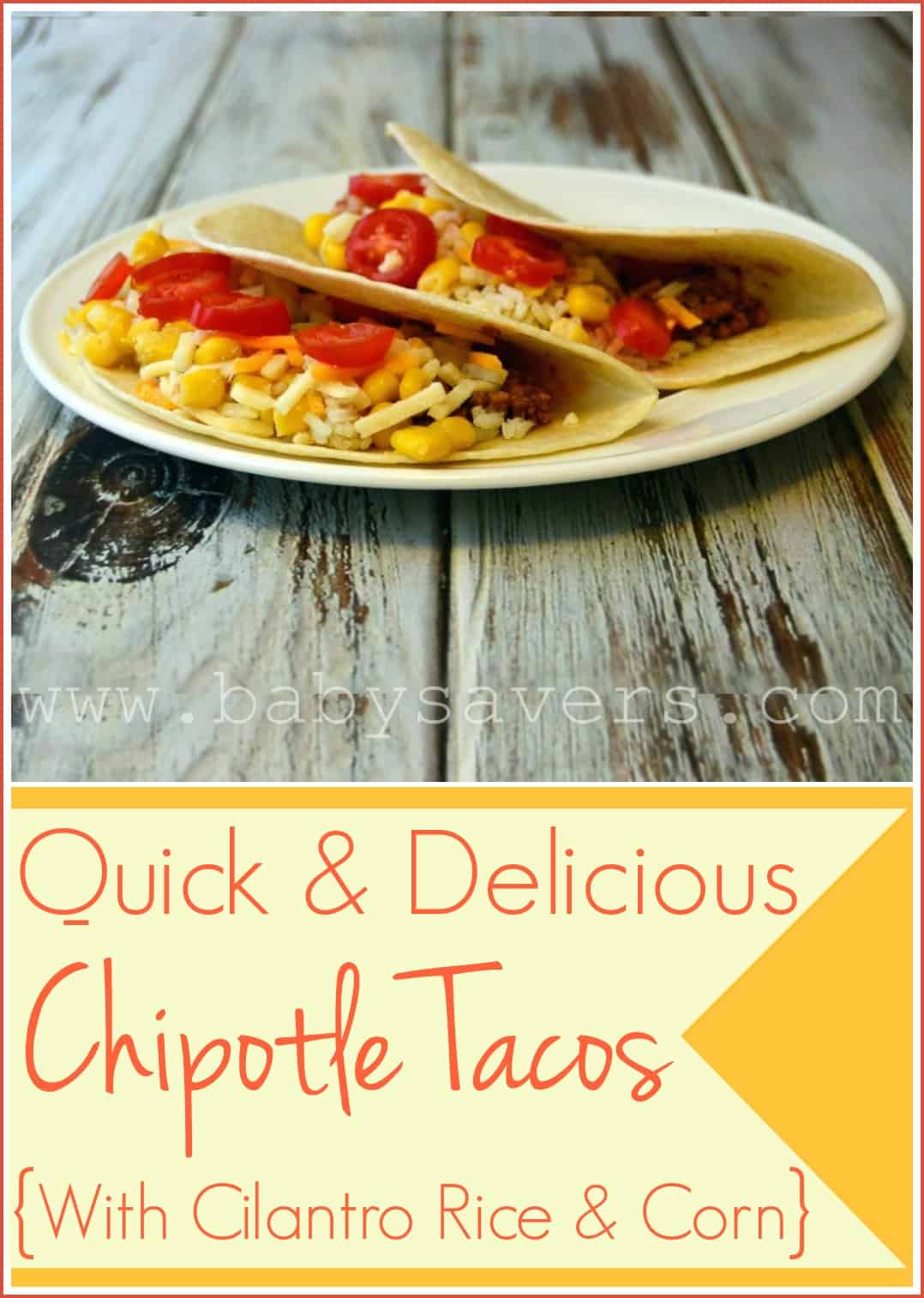 One of my goals for the new year is to get better at making dinner for my family.
No one in our house ever actually goes hungry, but our suppers are usually thrown together at the last minute. That means lots of our meals are breakfast foods, pasta, grilled cheese and other old standbys that don't require much preparation.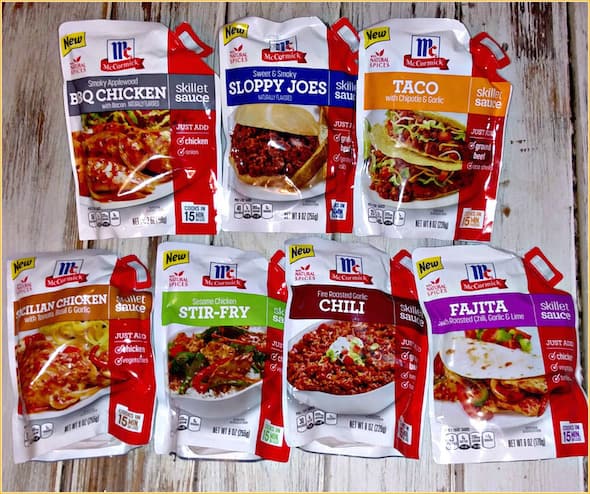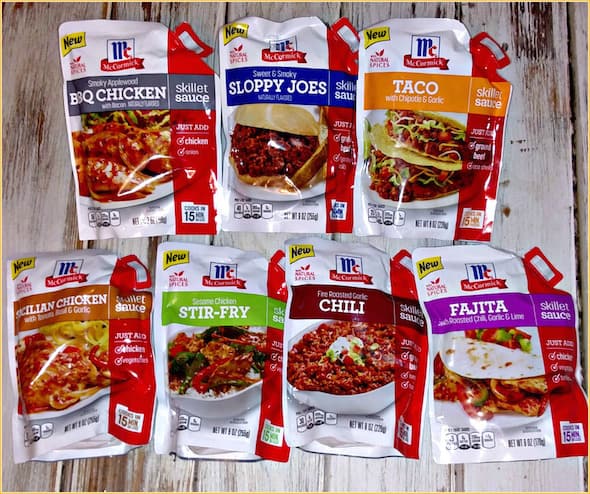 McCormick certainly had good timing when they sent me a package with all of their new McCormick Skillet Sauces a few days ago.
Since they're all created to help people like me make a home cooked, fresh tasting meal in "no time" they're a great way to transition from quick, boring dinners to real meals that my family will appreciate.
The first meal I made from my selection of sauces were the Tacos with Chipotle and Garlic. 
My husband and I both love tacos, but I really overthink it when it comes to cooking them. I make myself believe we need a ton of fresh produce, sour cream, fancy salsa and other toppings in order to have "good tacos."
As it turns out, the only topping I associate with tacos that we didn't have was shredded lettuce. My husband reminded me that I don't even like iceberg lettuce and insisted we could do without it. So we did!
The instructions on the package for the McCormick tacos with chipotle and garlic are a little silly in their simplicity:
1. Brown ground beef in skillet on medium-high heat. Drain fat.
2. Stir in Sauce. Bring to boil. Reduce heat and simmer 1 minute or until heated through.
3. Spoon into taco shells. Serve with desired toppings.
It took less than 10 minutes to get from raw ground beef to taco meat that was ready to be served. While the meat cooked I sliced some cherry tomatoes, heated up some yellow corn and rice and warmed a stack of flour tortillas.
By the time the beef was ready, I had salsa, sour cream and shredded cheese on the table. I spooned the meat onto the tortillas and then let everyone decide what else they wanted on their tacos.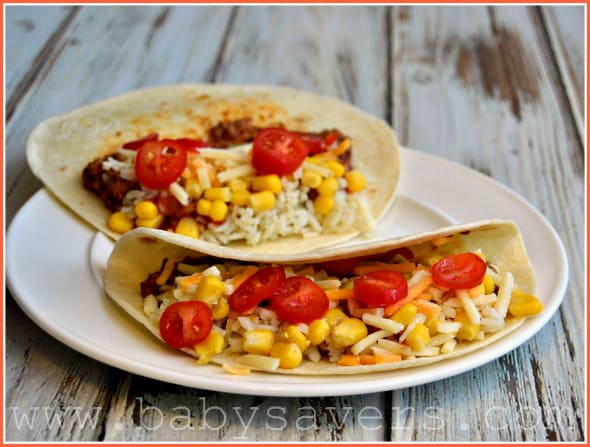 I'm going to be 100% honest: My husband and I loved the flavor and texture of the McCormick Skillet Sauce tacos. Honestly, they were fantastic. Our picky-eating kids, however, each had a different opinion:
Haiden, 6, thought it was "ok." He ate a taco with just meat and a ton of cheese, and had rice and corn on the side.
Piper took a bite and declared it "too spicy." (Let me jump in and say that I would never knowingly give either of my kids anything even remotely spicy. I seriously keep them away from mints and black pepper! Therefore, I completely disagree with Piper's statement :))  She ended up with a plain cheese quesadilla instead of a taco.
I'm a big believer in having my kids try foods they "don't like" multiple times-their opinion has certainly changed about a lot of foods since their first taste! All in all, I would definitely make these McCormick Skillet Sauce tacos again, but I might go a little lighter on the sauce for the meat my kids were eating to help introduce them to the flavors.
If you had your choice of McCormick Skillet Sauces, which one would you make first? 
Disclosure: This blog post provided by McCormick. Incentives and samples were provided to facilitate the article.