The Hotel Transylvania 3 Press Conference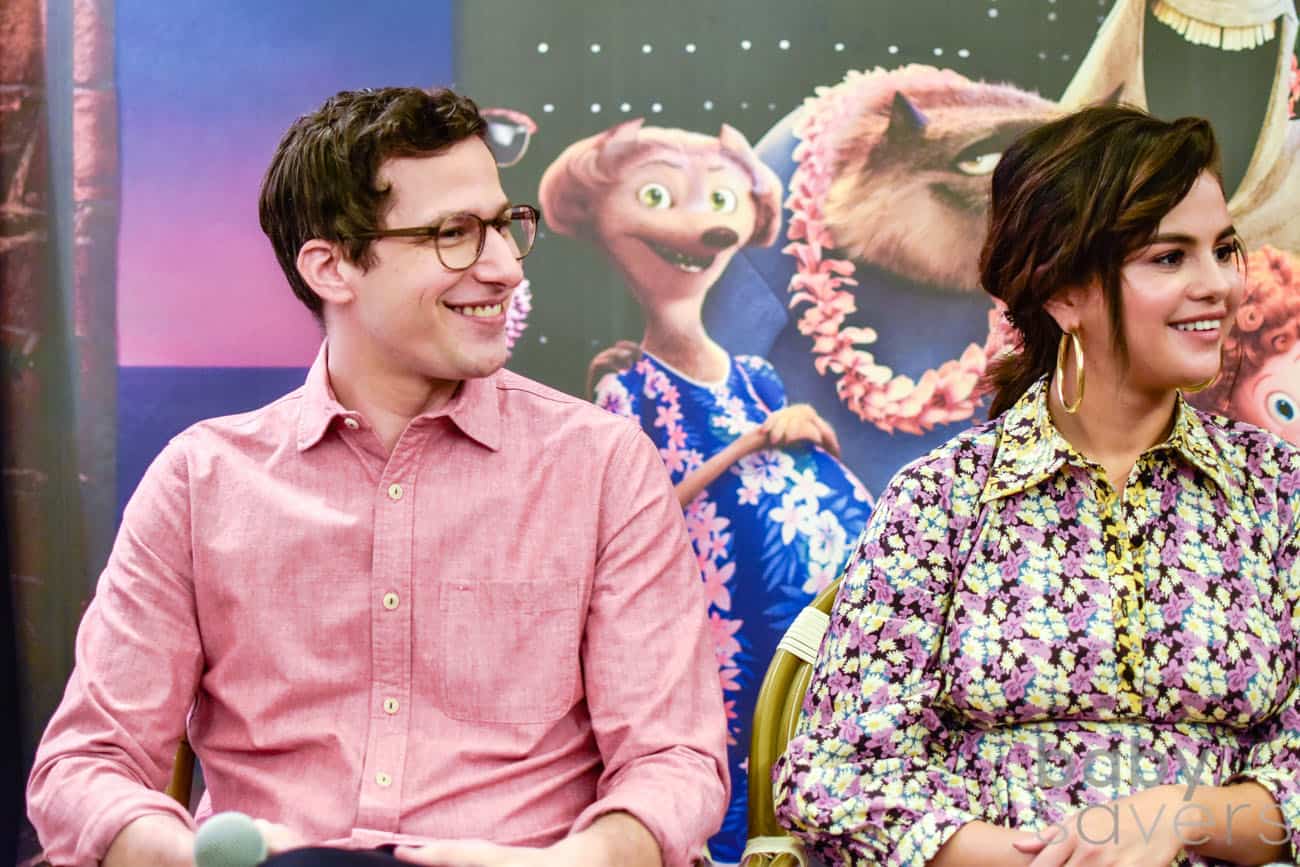 When I received an invitation to attend the mom blogger press junket for Hotel Transylvania 3 I jumped at the chance to accept. After all, it's the only opportunity I might ever have to ask Andy Samberg and Selena Gomez questions – how could I turn that down?
I had already screened the movie the night before the press conference (read my Hotel Transylvania 3 Parents Guide) with the other bloggers, so we knew the details of the film before the interview started.
Related: Hotel Transylvania 3 Dracula Glow in the Dark slime
The next day I was sitting in the front row, ready for a Hotel Transylvania 3 press conference with Andy Samberg, Selena Gomez, Kathryn Hahn and Genndy Tartakovsky.
The cast of Hotel Transylvania 3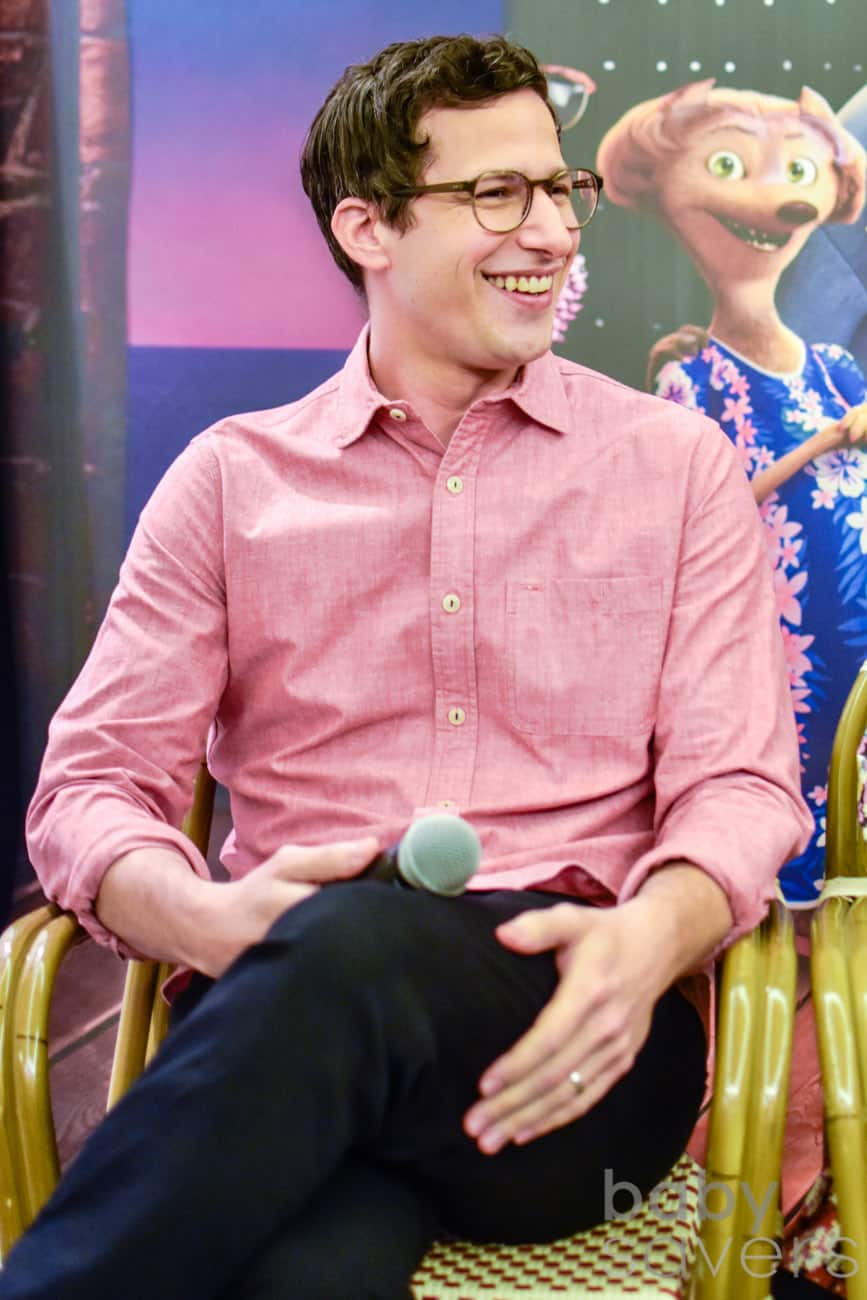 Andy Samberg is the voice of Johnny. He is Count Dracula's son-in-law.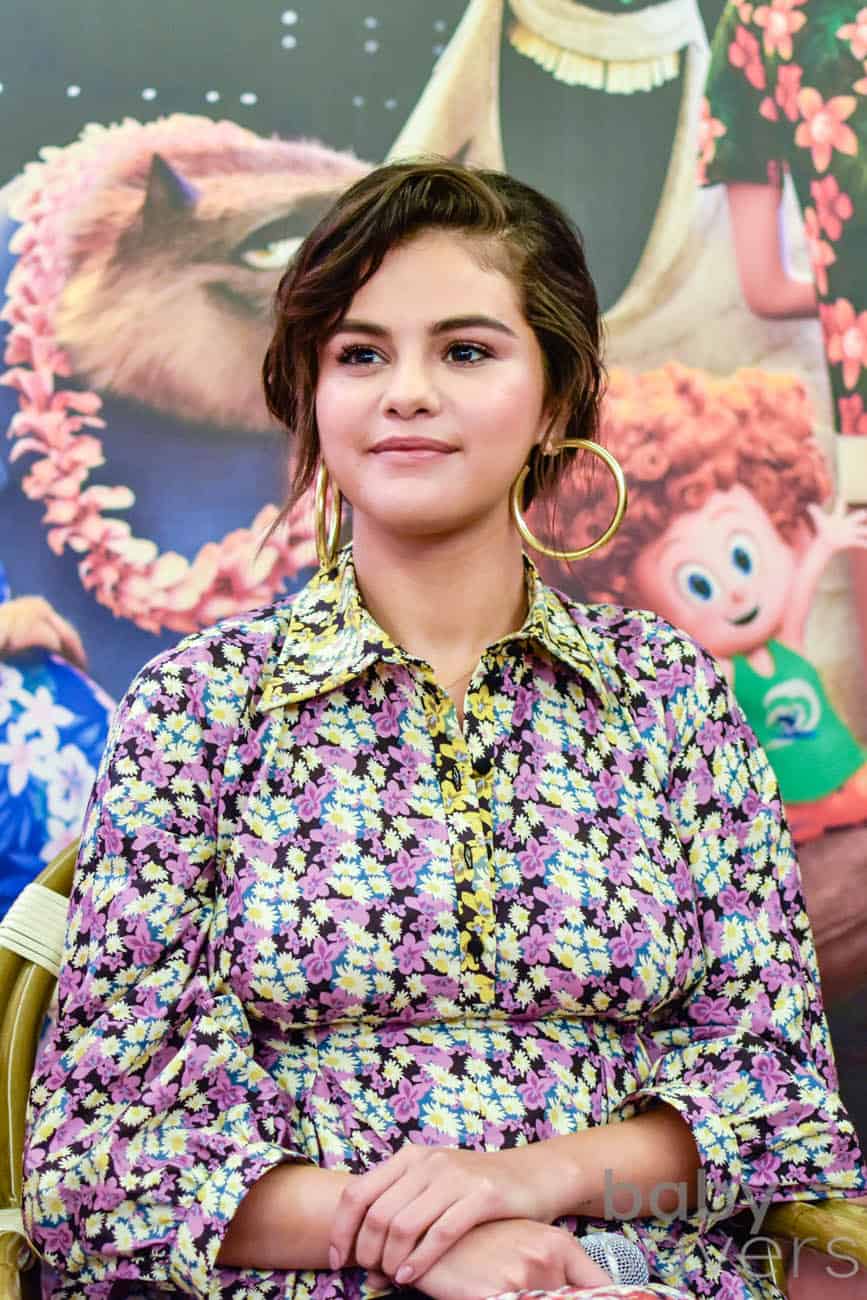 Selena Gomez is the voice of Mavis in Hotel Transylvania 3. Count Dracula is Mavis' father and Mavis is married to Johnny (Andy Samberg).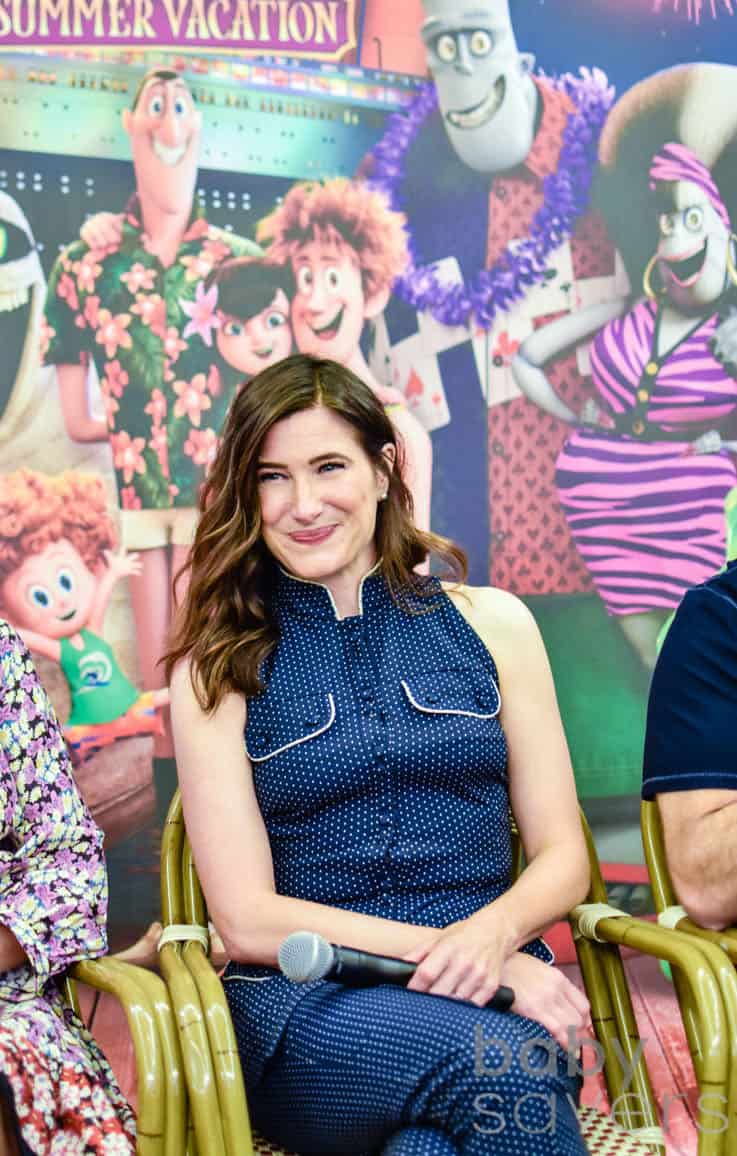 Kathryn Hahn voices the new character of Ericka in Hotel Transylvania 3. Ericka is the outgoing, energetic cruise director with an interesting family history.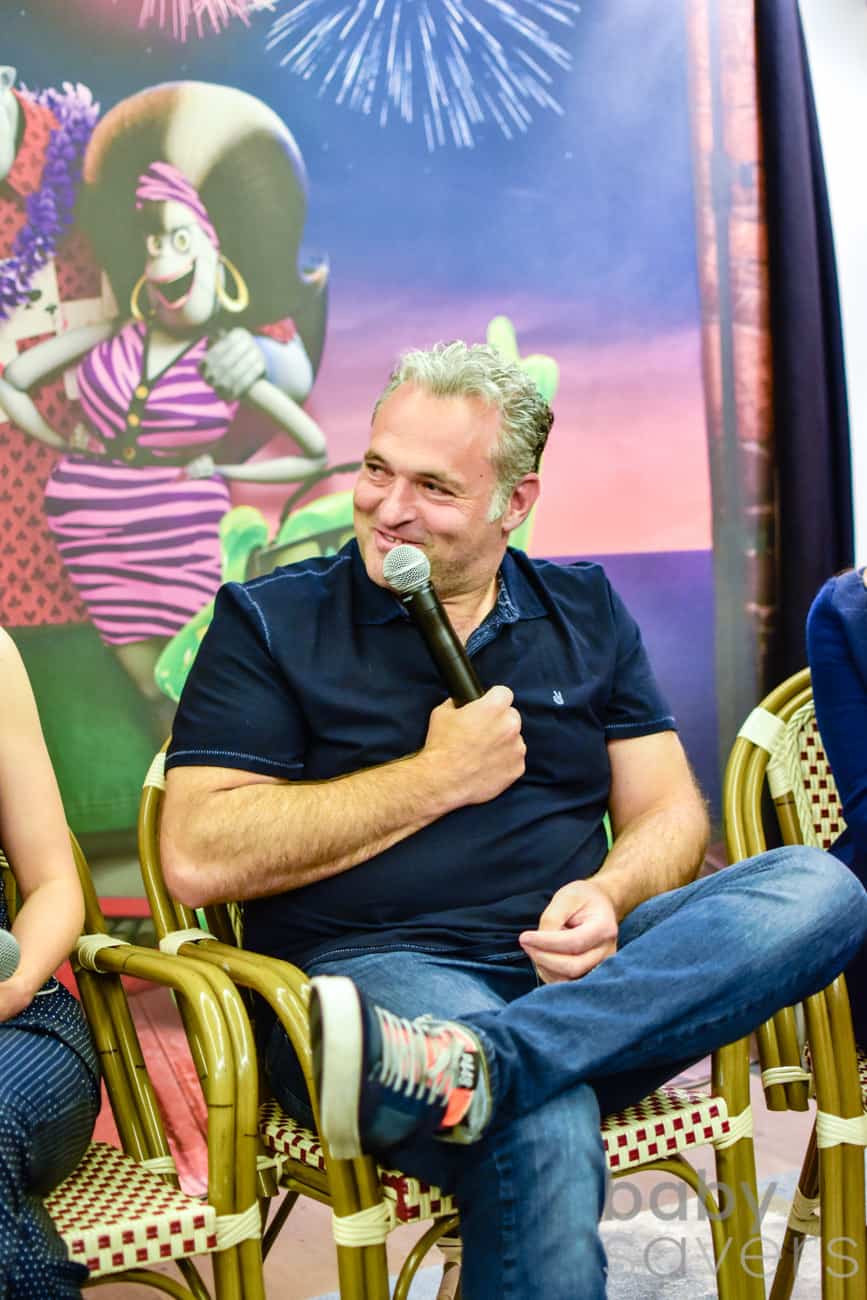 And Genndy Tartakovsky is the director of Hotel Transylvania 3. He also directed Hotel Transylvania and Hotel Transylvania 2.
Top 10 Quotes from the Hotel Transylvania 3 Press conference
1. When asked how he initially felt about making Hotel Transylvania 3 director Genndy Tartakovsky, he said:
In the beginning, I was like, 'There's no way I'm going to do a third movie. Making an animated movie is a journey. Sometimes it's super difficult.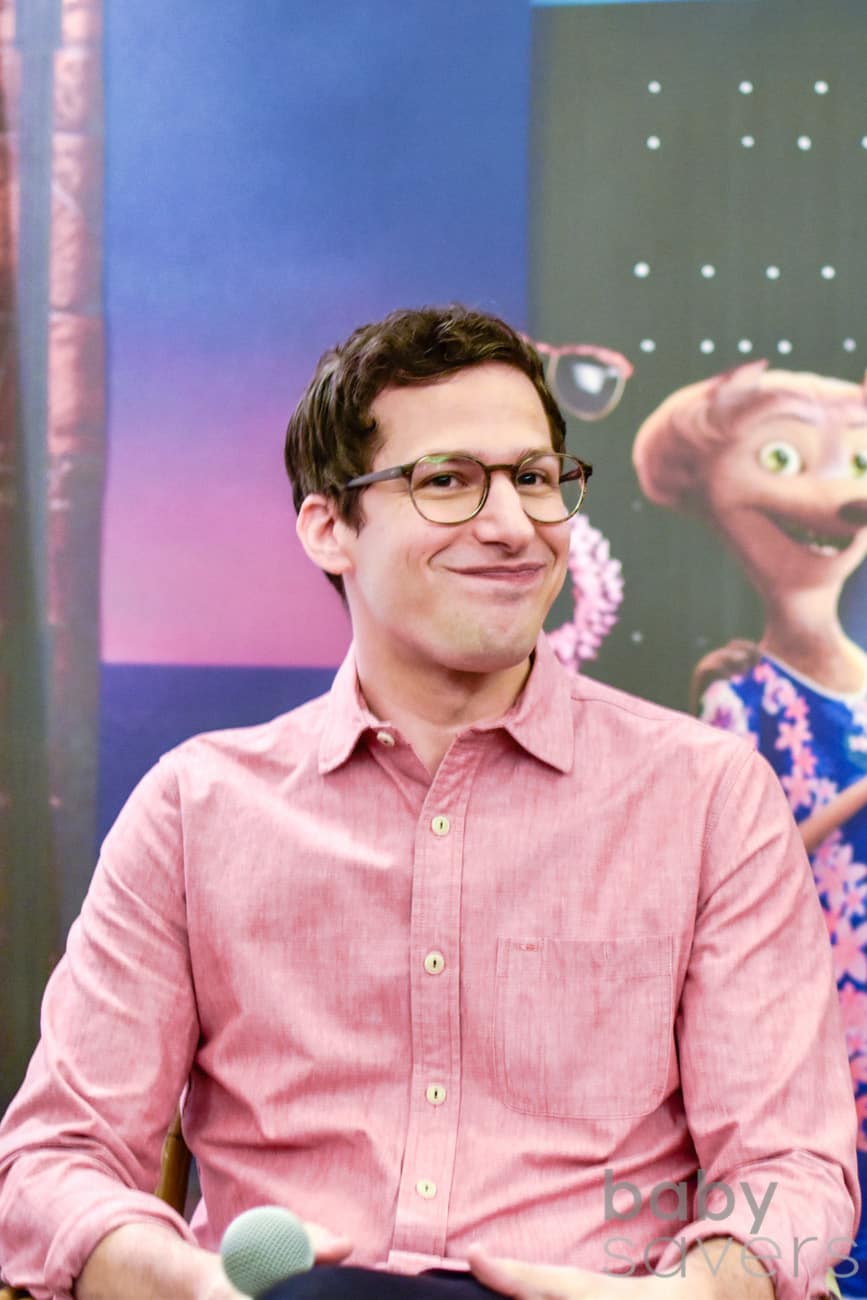 2. After that statement, Tartakovsky elaborated on what changed his mind about making a third Hotel Transylvania film:
My in-laws surprised our family with a holiday cruise. Who doesn't love to be with all their in-laws, trapped on a boat for a week? As I was boarding the ship it was a holiday and it was all holidays. I thought, what a perfect setting for our monster family.
Not only is it a hotel on the water, so we could do all the same jokes with an aquatic theme, but it's also a great opportunity to do the story of Drac falling in love, which is something I've always wanted to do.
3. If you were wondering whether making Hotel Transylvania 3 was an "easy yes" for the voice cast, here's what they had to say: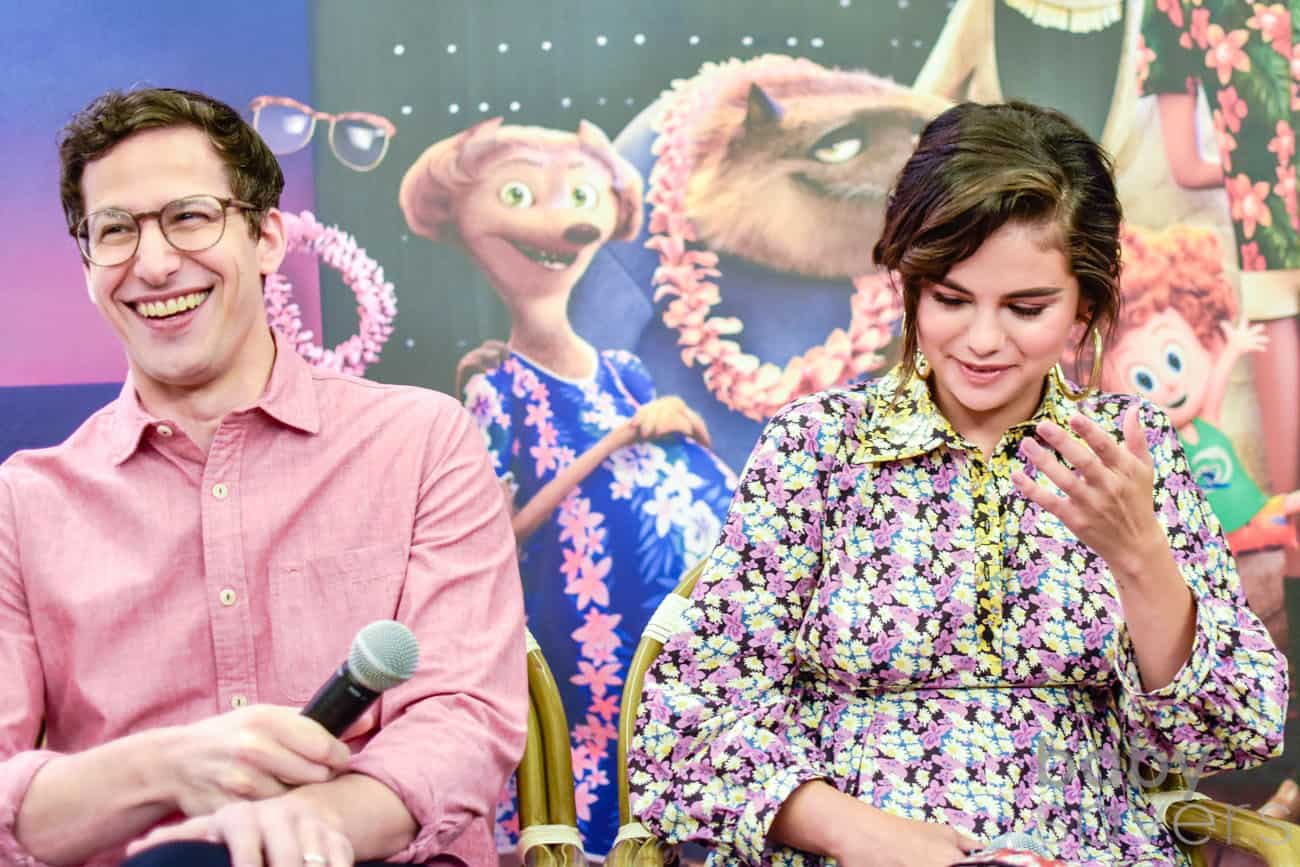 Andy Samberg: Yeah. It's already all in place. What's to say no to? I mean, get that mortgage money!
Selena Gomez: I like seeing where the characters go. They're always growing. It's fun.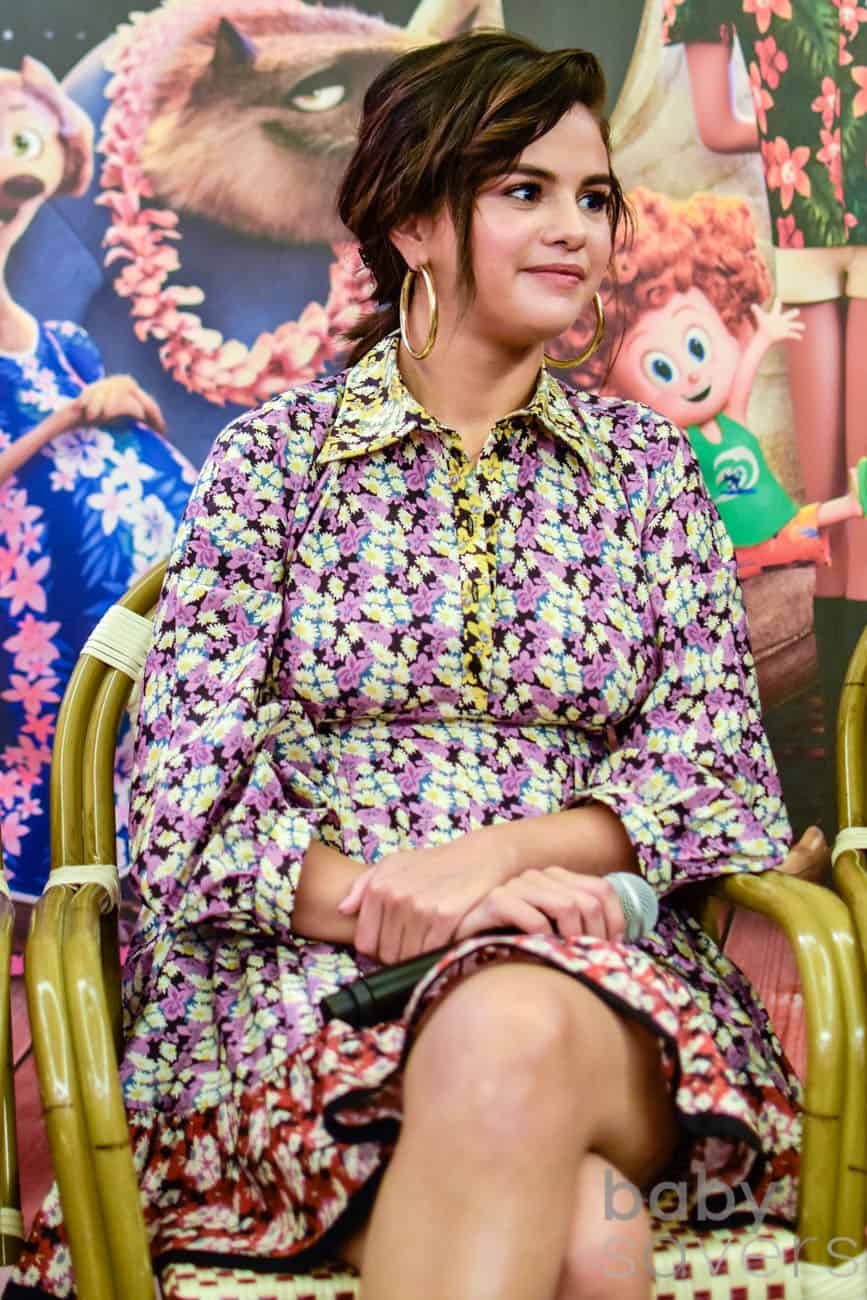 4. When asked about the character's new wardrobe for the new setting of the story, Selena Gomez and Andy Samberg had this exchange:
Selena Gomez: I thought it was so cute!
Andy Samberg: You did. I also thought it was so cute!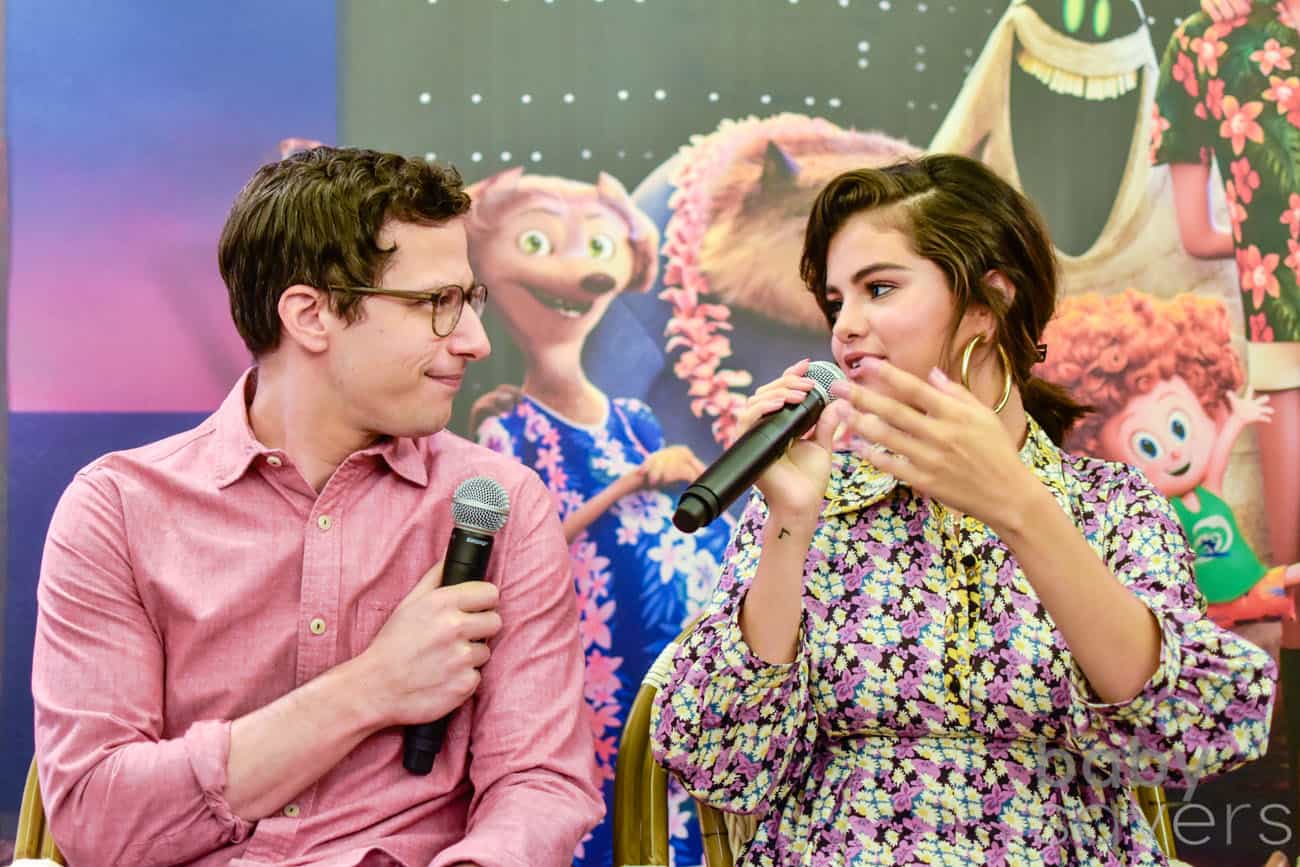 5. Kathryn Hahn on how she feels as the newest cast member of the Hotel Transylvania franchise:
I feel like I kind of slipped in. I'm not sure how this all happened but I'm feeling very blessed. This was my first animated anything. This has been a ball! I'm just so excited my kids can see something I've done.
6. Want to know which scene the actors were most excited to see or record?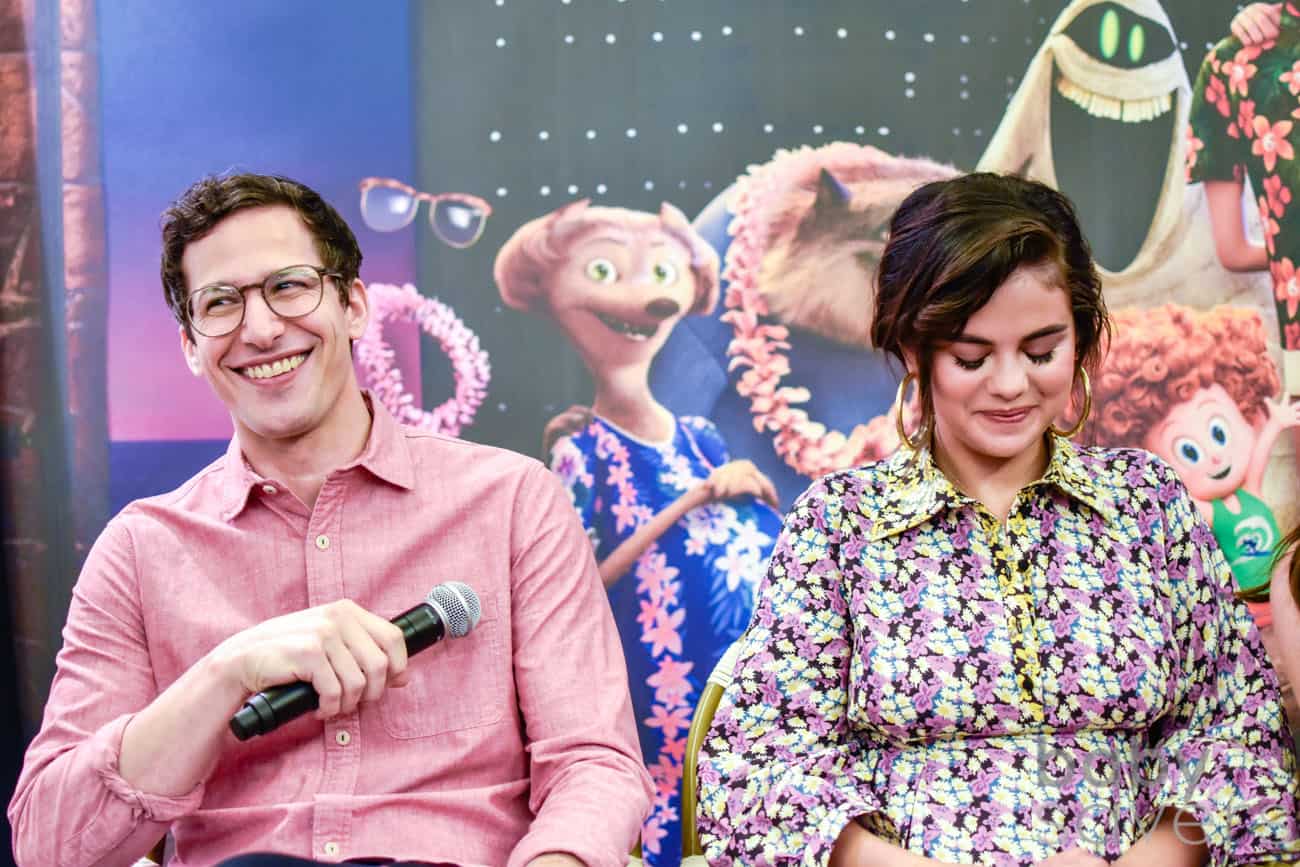 Kathryn Hahn: There's a big Kraken scene when I'm very excited to see. I can picture it in my mind.
Andy Samberg: I can say, hands down, it's the best Kraken scene, and I can think of at least three.
Kathryn Hahn: You just like saying "Kraken"
Andy Samberg: Kraken.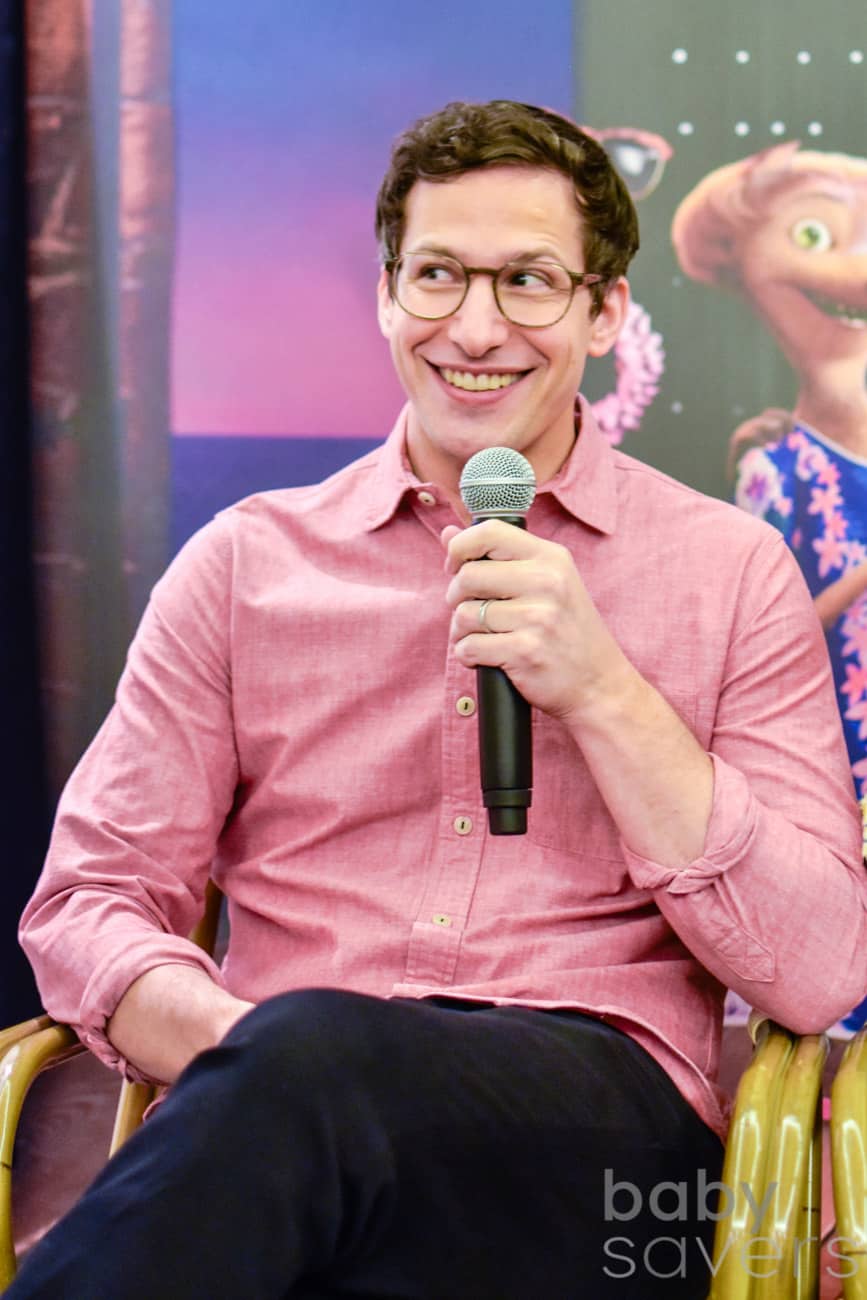 7. The Kraken is voiced by Joe Jonas. Are you wondering if Selena Gomez had anything to do with that?
Selena Gomez: [joking] in those exclusive Disney phone calls that we make!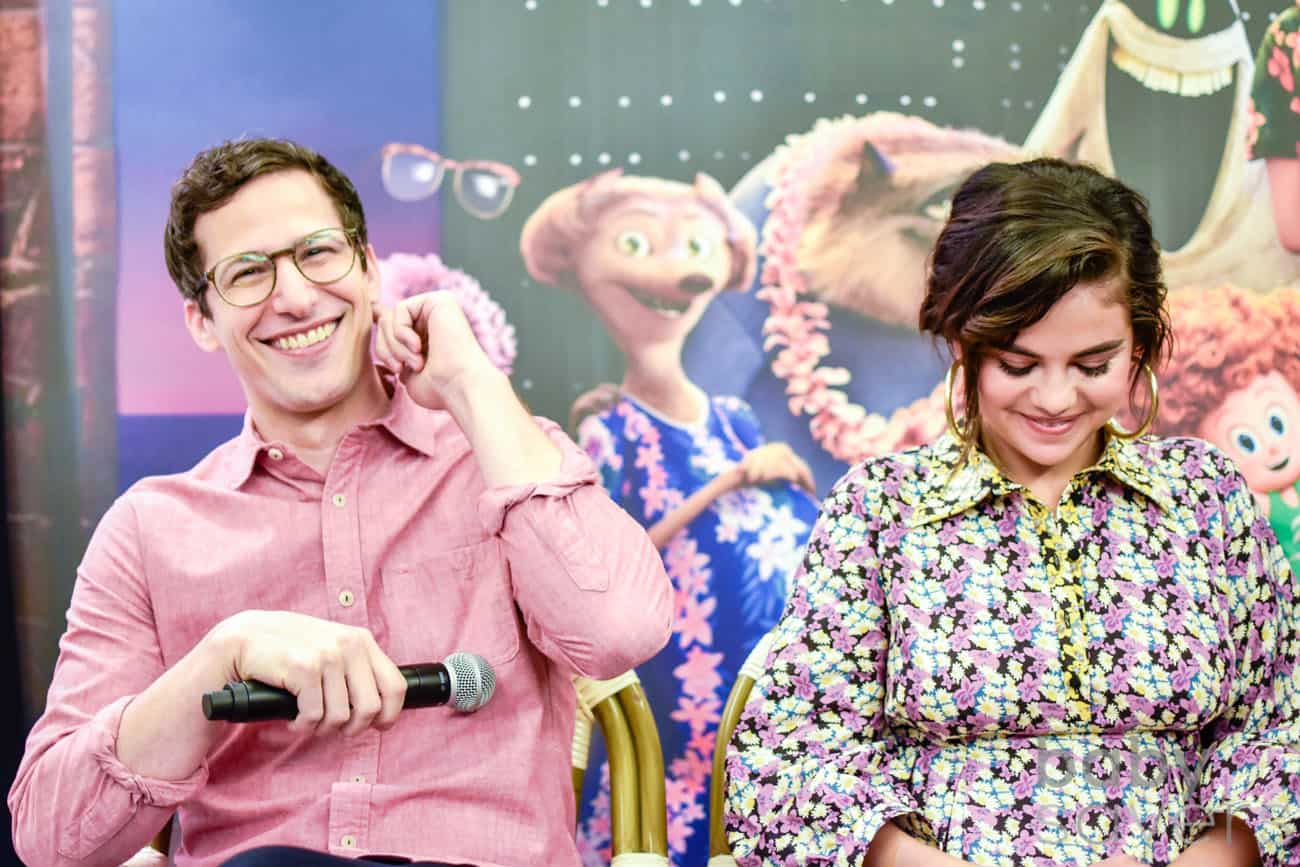 Genndy Tartakovsky: It just kind of came together. We knew we wanted a big introduction song when he's the greeter for Atlantis. We were looking for singers and it was all very easy. Joe Jonas walked in and he had this great mustache when we first met him.
8. About diversity among the monsters in Hotel Transylvania 3: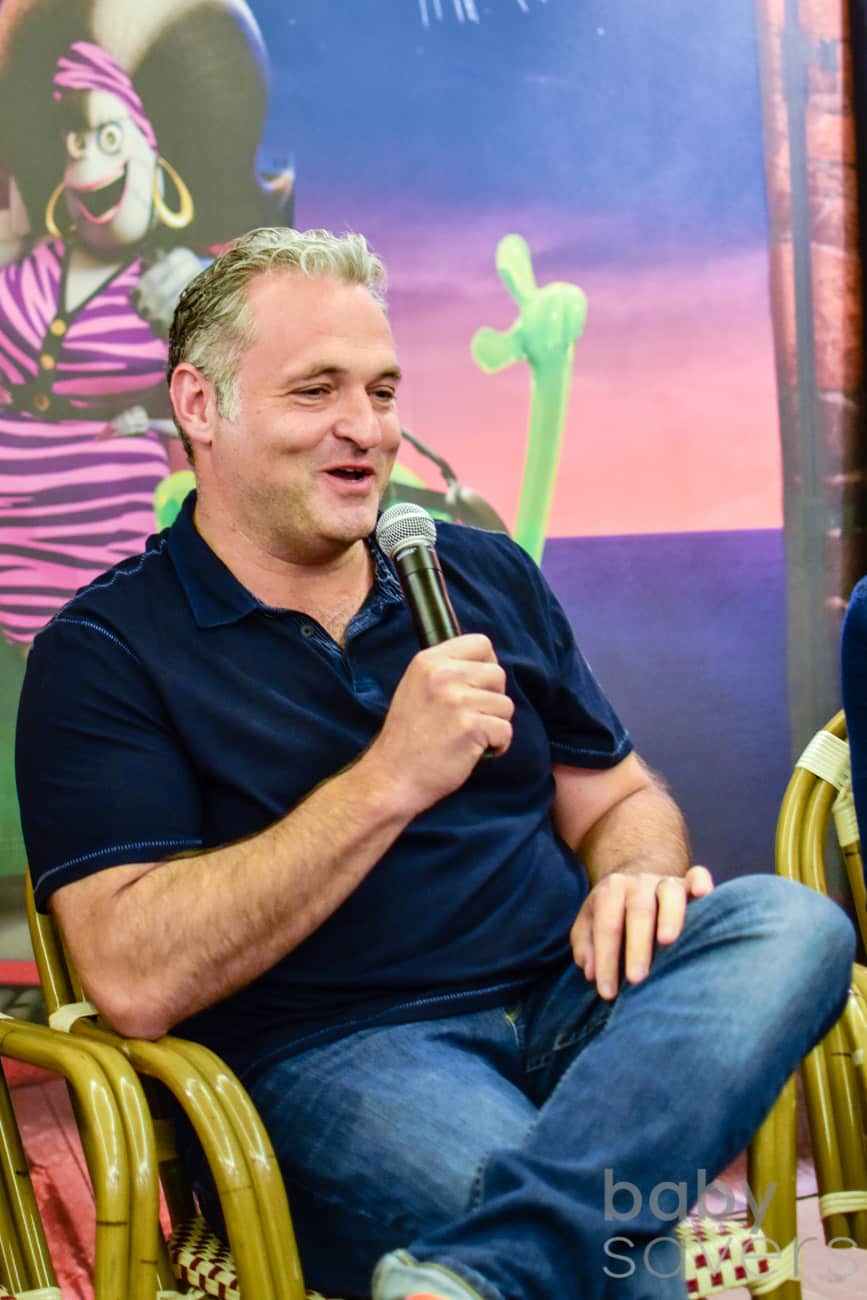 Genndy Tartakovsky: Because the movies are international we always want to put in more international monsters.
At the same time, you want all the audiences to feel like they know them. So it has to be something very iconic. Chupacabra is well-known for that.
9. When asked about the panel's favorite summer vacations:
Kathryn Hahn: I grew up in Ohio and my dad was always trying to get the cheapest vacation. In particular, there was a ski resort in Pennsylvania in a place called Blue Knob, Pennsylvania and we would go there in the summer on a road trip to the ski lodge. There's a picture of all of us in a grounded ski lift in the middle of summer.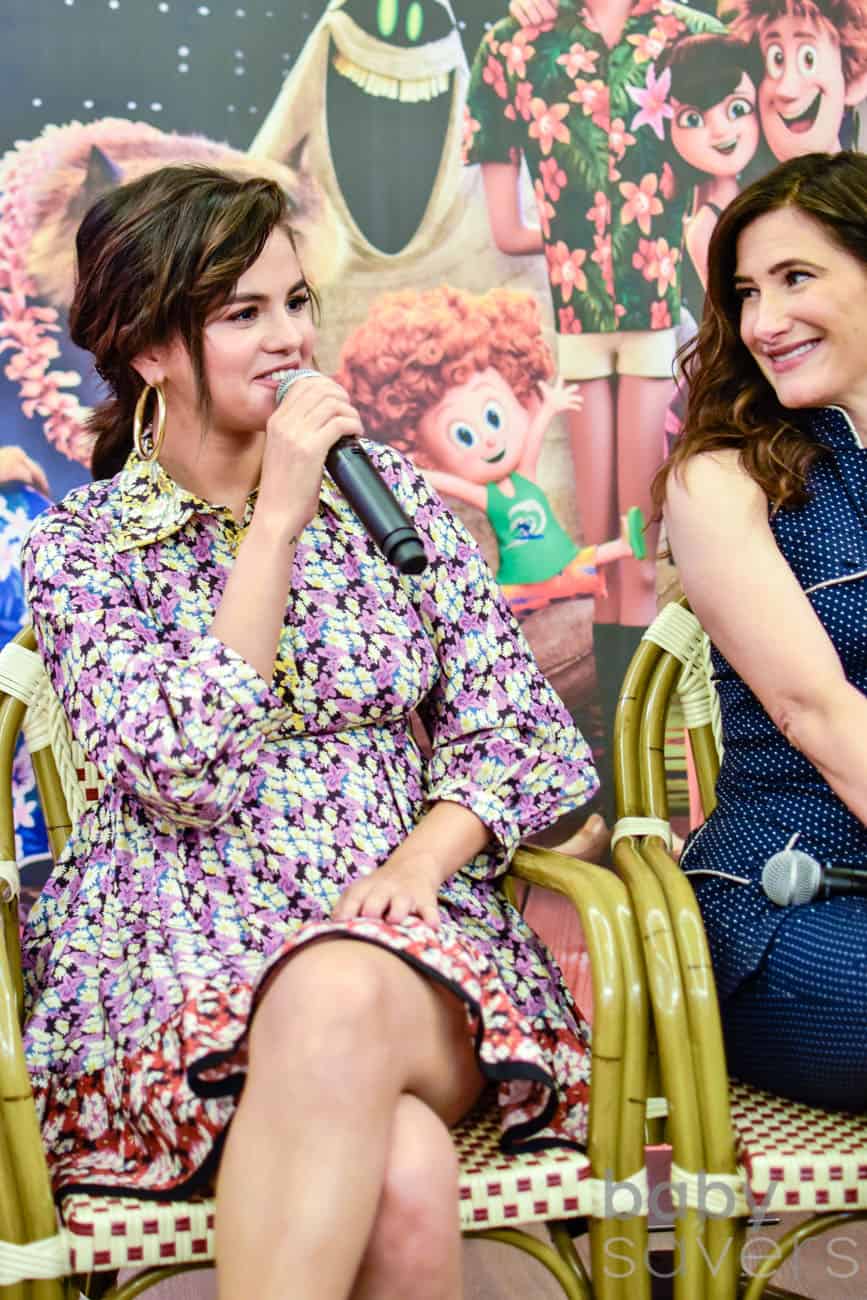 Selena Gomez: I never went on vacations. We would drive to San Antonio for the San Antonio Spurs games.
Andy Samberg: That is not a vacation.
Selena Gomez: Then I got to see the river where Selena came to be.
Andy Samberg: No one cares what I think. We'd go to the beach. Let's just move on.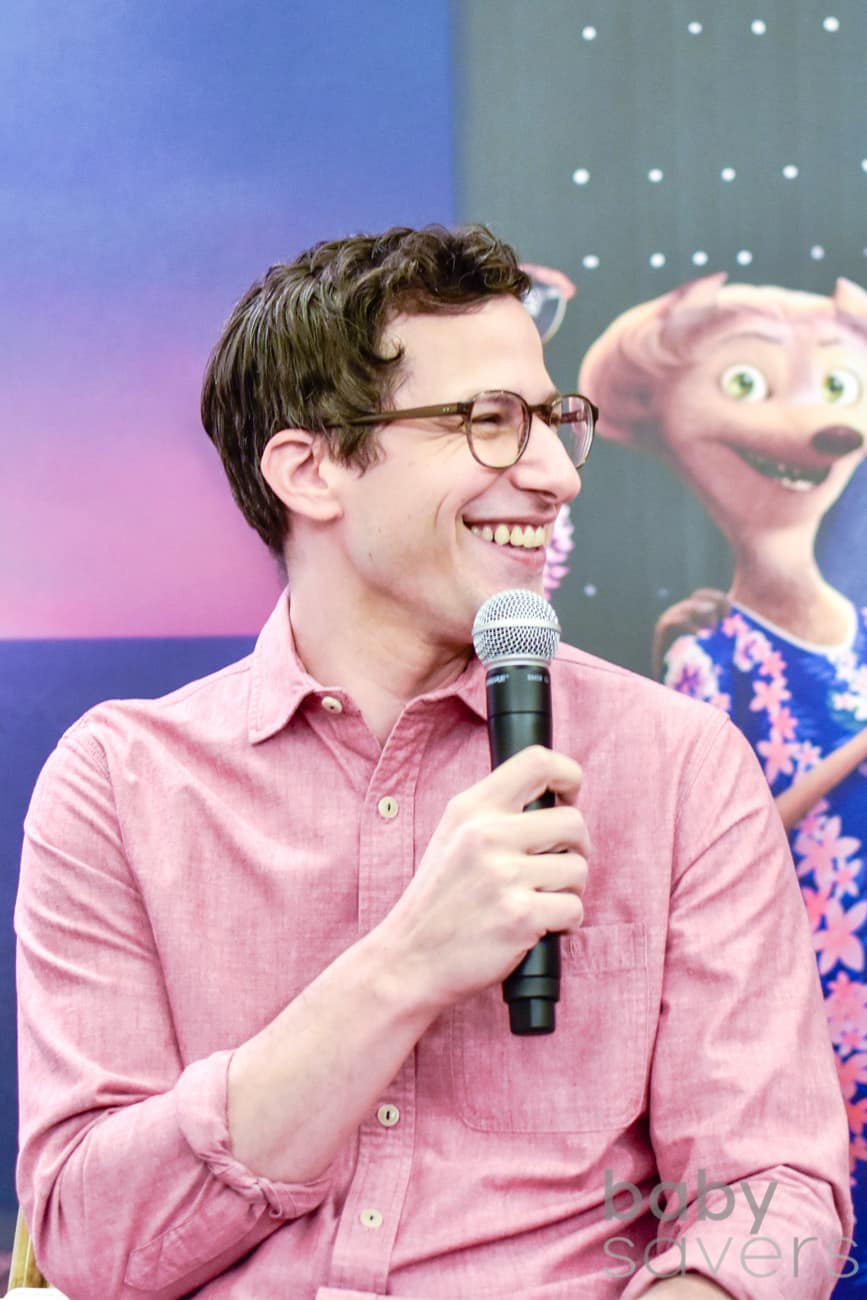 10. Selena Gomez on her favorite scene from Hotel Transylvania 3:
It's between Mavis and Dracula when she has to let go of her dad. It's ironic, I'm at the opposite end of the spectrum, where it's having my family be so close and doing my own thing.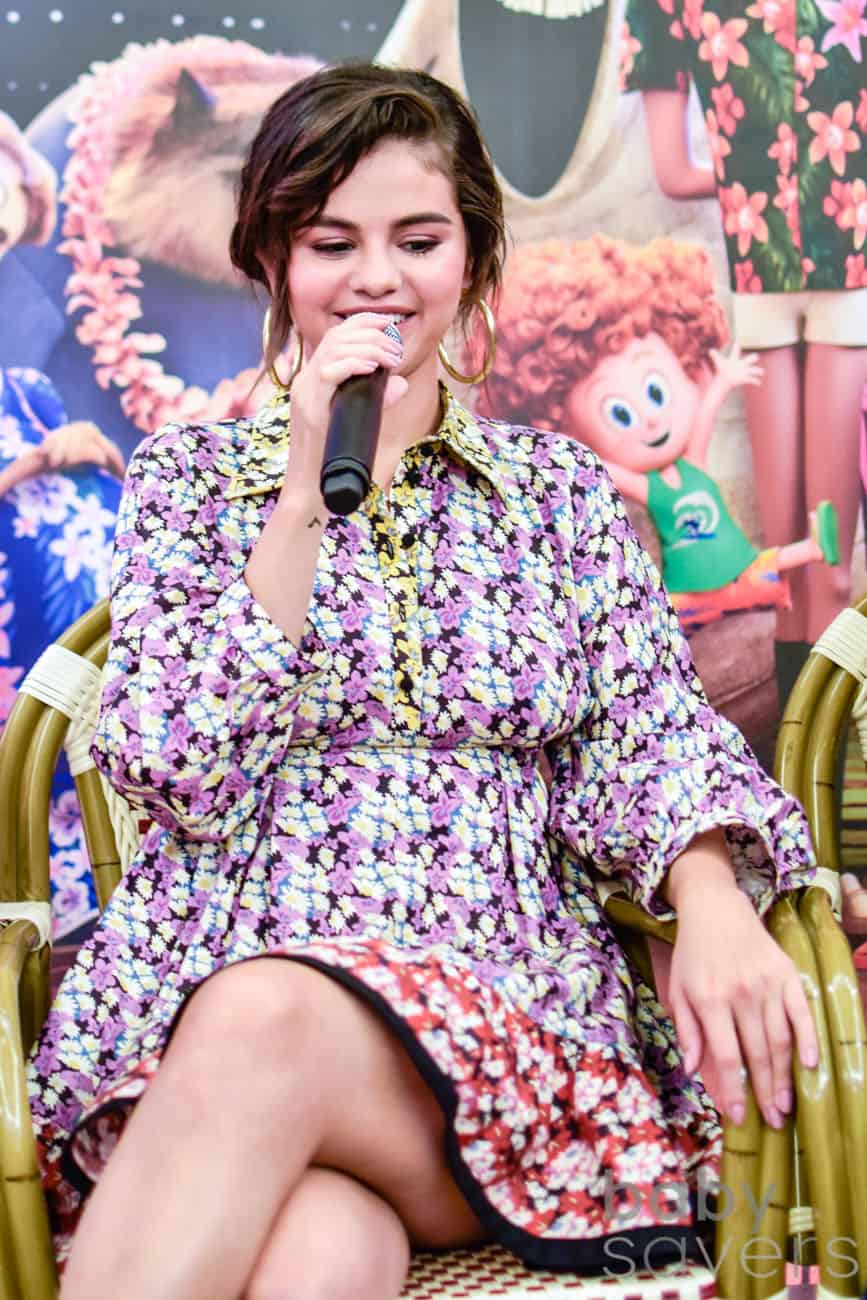 The older I get the more I want to take care of them, or think I have a right to an opinion. That's kind of hard for a daughter. I found that very sweet because she wants the best but she doesn't want to lose her dad.
Hotel Transylvania 3 is in theaters everywhere now. Get your local showtimes and tickets here!