This post brought to you by Prosacea. The content and opinions expressed below are that of Babysavers.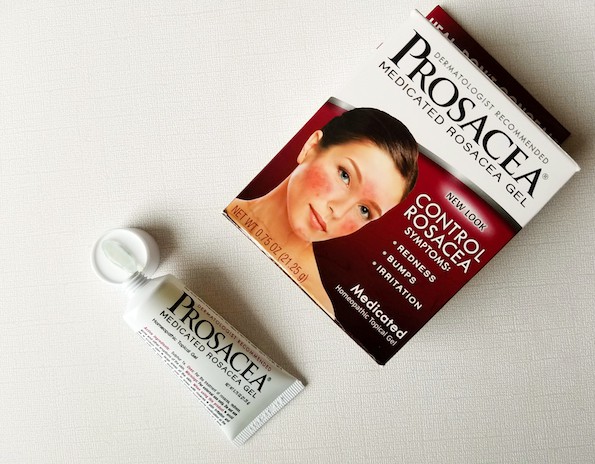 Up until last week, I had an essential makeup routine that had to happen before I went in public. Don't judge me, because it was just concealer and it took about two minutes. Here's what I would do:
Apply peach-toned concealer to my under eye area to neutralize dark circles.
Apply yellow concealer to my nose to counteract the redness of rosacea.
Apply a concealer that matched my skin tone over the first two steps to blend it all together.
I was offered a chance to try outProsacea® Medicated Rosacea Gel and it took two applications – just two! – to eliminate the need for any concealer on my nose.
I've had redness caused by rosacea just on my nose for years. My skin is very sensitive, and I've never wanted to use any harsh prescriptions on it for fear of making it worse.
In fact, using concealer to cover it up has been so easy,I've never done anything to specifically control my rosacea.
Here's an unedited picture of me with no makeup. You can clearly see my red nose from rosacea: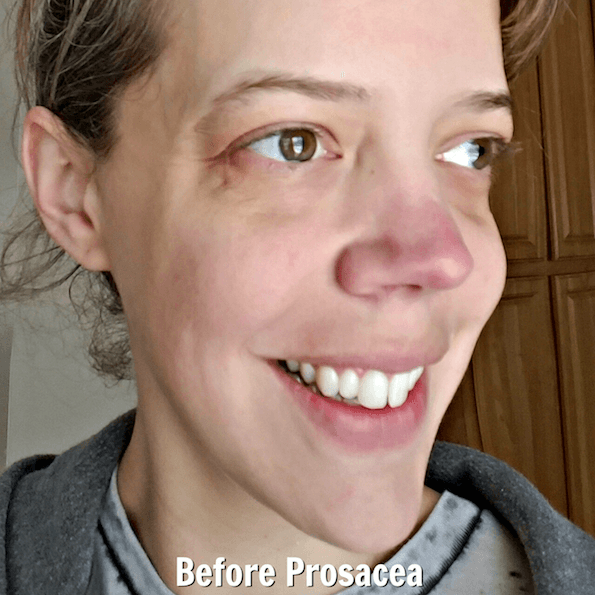 The Red Nose Rosacea Treatment
Prosacea is a different type of rosacea treatment, and I liked so many things about it I decided it would be the first product I tried on my own rosacea.
What I liked about Prosacea's features:
Prosacea's slogan is "Heal, don't conceal." Since I've been concealing it for years, this statement appealed to me.
Prosacea doesn't cover up rosacea symptoms. It actually controls them.
While it's medicated, Prosacea is still a homeopathic, water-based, alcohol-free gel that won't clog pores. It absorbs quickly, and it even works under makeup!
Prosacea is the #1 OTC rosacea treatment with a 90% satisfaction rate among users.
I stated above that it only took one treatment of Prosacea on my red nose to start seeing results. I applied a thin layer of the clear Prosacea gel to my nose before bed one night last week. I looked in the mirror in the morning (when the redness is usually at its worst) and I was honestly surprised at the difference!
You can apply Prosacea up to three times a day, but I usually use skin products sparingly when I'm just trying them out. I've only been using Prosacea in the morning and at night, and it's been working amazingly well for me.
I just snapped a pic this morning of the current state of my red nose from rosacea. It's not so red now!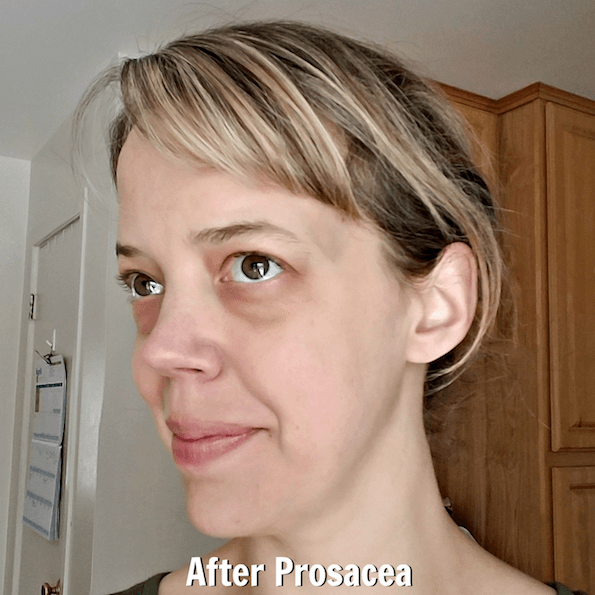 I took this picture in the same spot as I took the first one, and the light is about the same. I'm not wearing makeup and I actually only edited the picture to make it more clear.
I am so, so impressed with Prosacea. As long as it keeps working like it has been, I'm definitely going to continue using it after my sample runs out.
I love that it's easy to find, too! It's in the First Aid aisle at Walmart, Walgreens, CVS and plenty of other stores nationwide. You can see the full list of stores at Prosacea.com!
If you have a red nose from rosacea OR if you have rosacea anywhere else, you should look into Prosacea for controlling your symptoms. Like everything else in your medicine cabinet, make sure to read and follow all the instructions on the label before using it
Giveaway! Want to win a Prosacea Care Package?
One lucky reader will win a Prosacea Care Package! To enter, just leave a comment for how you control your rosacea or your favorite feature of Prosacea Medicated Rosacea Gel.