Roseanne 2018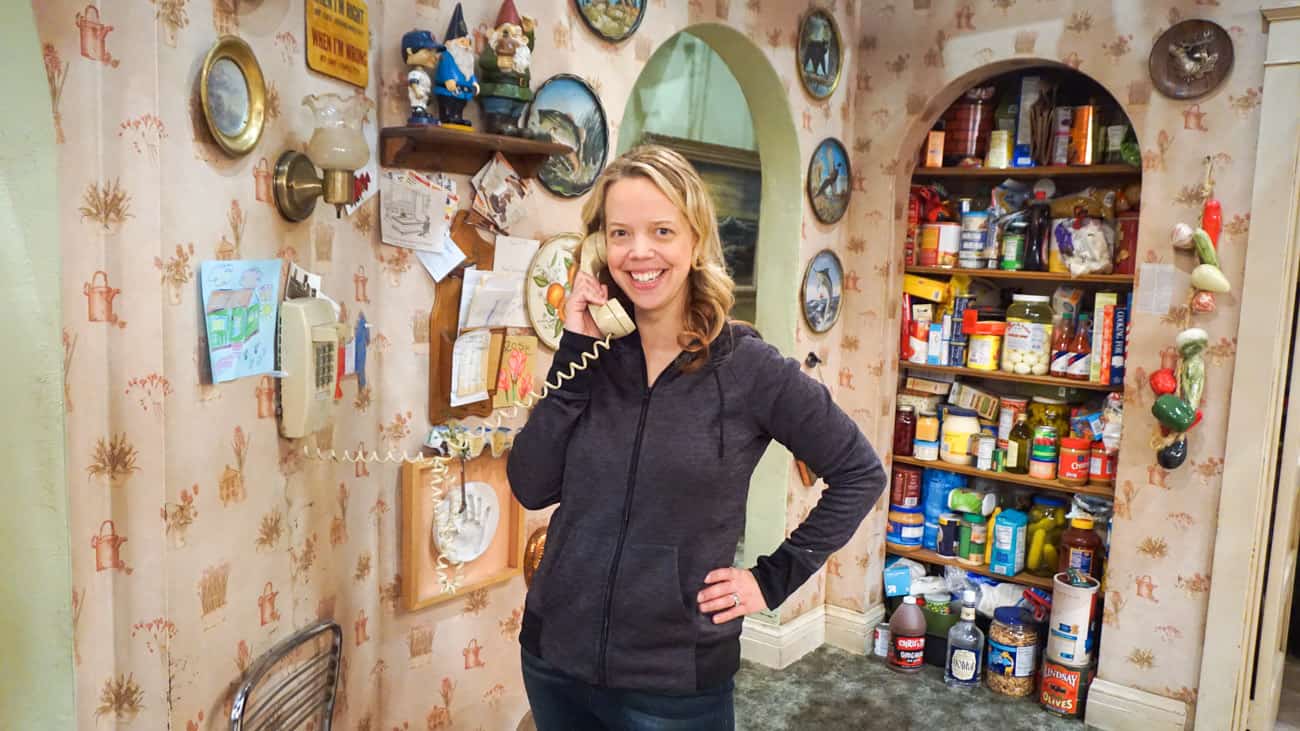 Did you know I love entertainment secrets? I don't know if I enjoy anything more than getting the inside scoop on something big and new coming to television or the big screen.
I've had to keep several secrets over the past few years, but the one I'm sharing today is so fun: Last December I got to visit the set and meet the cast of Roseanne, which is returning to television in a big way tonight!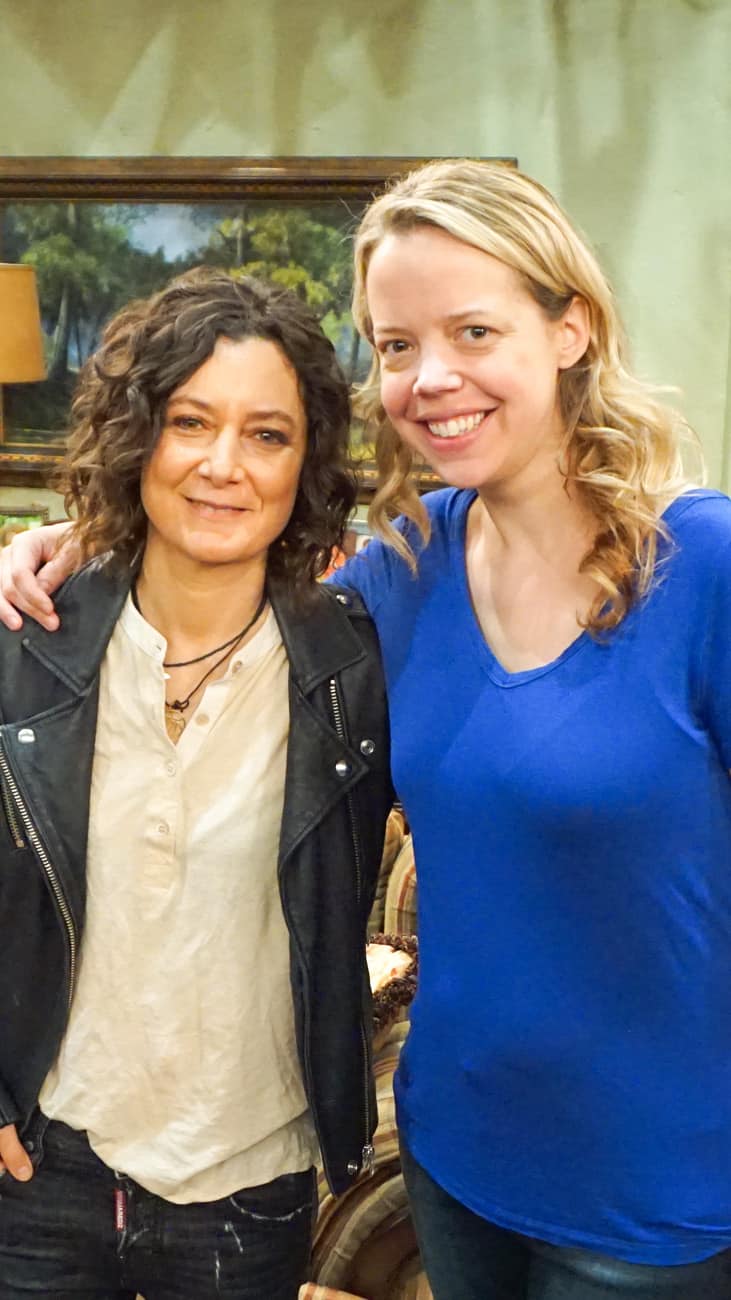 I had the incredible opportunity to sit down with Sara Gilbert, Michael Fishman and Lecy Goranson to talk about the return of Roseanne in 2018. They were open with information, and they were also so clearly happy to be back together again.
A quick recap of Roseanne and the actors we interviewed:
Iconic comedy series "Roseanne" returns to The ABC Television Network on Tuesday, March 27, at 8 p.m. EDT, with nine new episodes featuring the complete original cast – Roseanne Barr, John Goodman, Sara Gilbert, Laurie Metcalf, Michael Fishman and Lecy Goranson. Sarah Chalke, who played the character Becky in later seasons, will also appear in another role.
With fresh stories that tackle today's issues and even more laughs from a brilliant cast and crew that haven't missed a beat, audiences old and new will celebrate the homecoming of America's favorite working-class family.
Sara Gilbert plays Darlene Conner
Michael Fishman plays DJ Conner
Lecy Goranson plays Becky Conner
In addition to the interview, we had a few minutes to explore the set of Roseanne. It was so fun imagining life in the Conner house: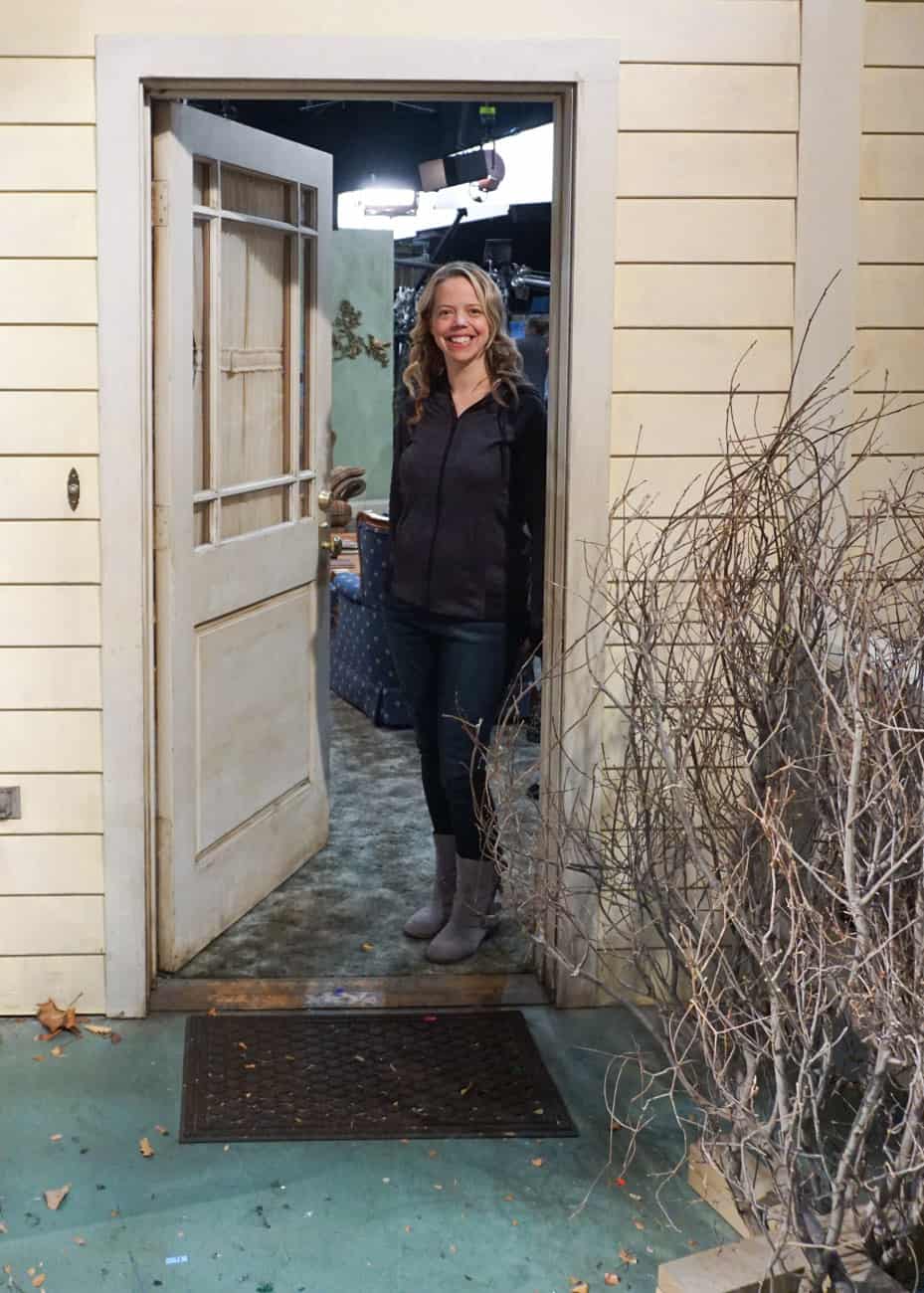 Behind the Scenes of Roseanne 2018
1. On how they're jumping back into the Roseanne storyline in 2018:
Sara Gilbert: It's 20 years later, but we're kind of picking up where we and our head writers basically thought our characters were.
Michael Fishman: The show remains intact. I think we've done a good job of acknowledging where we went towards the end of the original show but within context. It will all make sense for fans. It's a really quick kind of recap in the first episode.
2. On how it feels returning to the set of Roseanne in 2018, so many years after the original show:
Lecy Goranson: It really still feels like a family. It feels like going home. It's like that…when you walk in your front door and you think; 'Oh, yeah this is that feeling.' That's how I felt here, especially when I see these faces and I hear Roseanne's voice through the set.
3. On how they felt and reacted when Roseanne 2018 was pitched to them:
Michael Fishman: A large part of this initiated with what John Goodman and Sara did on The Talk. Then Sara really took the ball and ran with it and brought everybody together. She's kind of modest in that standpoint, but she's really been a pivotal part of this.
We're all really thankful that we got this opportunity to all be together again.
Lecy Goranson: I had a lot of anxiety about the writing — if it was going to be good, if it was going to feel like the show. And I had so many questions.
When I showed up to the set and we were around the table and reading, I just felt so relieved and connect and grounded in our world again. It was such a moving, beautiful thing.
4. On why the right time to do a Roseanne reboot is now:
Sara Gilbert: I felt like our country is so divided, and I feel like this is a working class family that can have varying political views even within the family but still love each other.
I thought, what a great way to try to help unite people, have people listen to each other. I strongly believe we can disagree without being so divided, so I'm hoping we can help in that way.
It was also a matter of synchronicity. I think none of us really thought that everybody would be on board. When I heard John say that he would do it, then it just motivated me to see if everyone would do it.
5. On a favorite moment filming the new season of Roseanne:
Sara Gilbert: I have loved some of my moments with Lecy. I was a child when we did it before, my relationship with John and Roseanne's characters, with Dan and Roseanne, were different. I was a child, they were the parents. Now it's a little more like peers.
But my relationship with my siblings is the same, so I love that feeling that there's the same kind of snarky, contentiousness, but we also love each other and bail each out of hard situations.
6. On their Roseanne characters and where they are now in 2018:
Lecy Goranson: Becky is a widow and a waitress. She really likes to drink, but she's also very strong. She's struggling but she's fighting to have her life together. Becky is a little arrested, a little bit of arrested development, which happens to some of us. But she's working on it.
Sara Gilbert: Darlene is basically a single parent. David [originally played by Johnny Galecki] has been in and out over the years, but I don't think she's fully moved on when our season starts. She's just been getting by with these two kids and she's moved back home. Darlene always dreamt of being a writer. As it can happen in real life, that dream can get knocked down.
So I think part of Darlene's arc over the season is seeing if she'll go back and chase that dream or if she'll take a safe path and take care of her kids.
Michael Fishman: DJ is married. I have a daughter on Roseanne 2018 and she's fantastic. She has a great energy about her. DJ came out of the military and is kind of struggling to reestablish himself.
DJ's wife is still active in the military, so there's that juxtaposition of feeling strongly connected and proud of what you did but a little frustrated because you weren't quite ready to move on and you're not sure what you want to do next.
7. On the tone and emotional aspects of the Roseanne reboot:
Michael Fishman: I think Roseanne resonates with people because we deal with real life topics. It's not always pretty and it's not always easy, but real life isn't either.
Sara Gilbert: Roseanne 2018 is almost like a hybrid between a comedy and a drama. It doesn't really just feel like a sitcom.
Sometimes we're like, wow, this is heavy, but we handle everything with humor. It's exciting, because we're dealing with all these heavy topics and you want to make an impact and help people see their stories represented on television. I feel really proud that we're doing that to some degree.
8. On Guest Stars Like Sarah Chalke Returning to Roseanne in 2018:
Sara Gilbert: Sarah Chalke is involved. She's not playing Becky, but she's playing another role that's linked to Becky.
James Pickens is back and so is Adilah Barnes and Estelle Parsons (Roseanne's mom). Natalie West came back as Crystal, There are so many people that we had over the years, but because we've added three characters and it's only nine episodes, it's already difficult to service everybody who's here. I wish there was room for more.
Michael Fishman: I think we've done a great job of bringing as many people as you could jam into this short window.
There are so many stories and the writing has been so good that it's like real life. There's so much stuff going on in your life. There could always be more, but we've really tried to focus on the Conner family as much as possible, and we've been lucky to get the right group of people back.
9. On the Writers for Roseanne 2018
Sara Gilbert: There are a bunch of writers. Wanda Sykes, Norm McDonald, Bruce Helford, Whitney Cummings, Morgan Murphy, David Caplan, Bruce Rasmussen, Darlene Hunt and Betsy Borens.
Michael Fishman: We really should get you a list because it's kind of a dream group of writers. What you have is that combination of half the people who had been here over the original run at different phases, then you have this great group of people who weren't here but totally get the show and the concept and are very connected to it.
Sara Gilbert: My big fear of coming back was the writing, but it's been such a joy to read their scripts, and they were open enough to let me sit in the room a lot at the beginning and be a part of it. It's just been incredible.
10. On if the Inside Jokes from Roseanne will Continue for Roseanne 2018:
Sara Gilbert: You can look for the chicken shirt; it's right of the gate in the first episode.
Lecy Goranson: The funny thing about the chicken shirt is that the original chicken shirt is lost somewhere. But now you can buy a chicken shirt online, so they but it, but they had to realign it so it would look like the original one.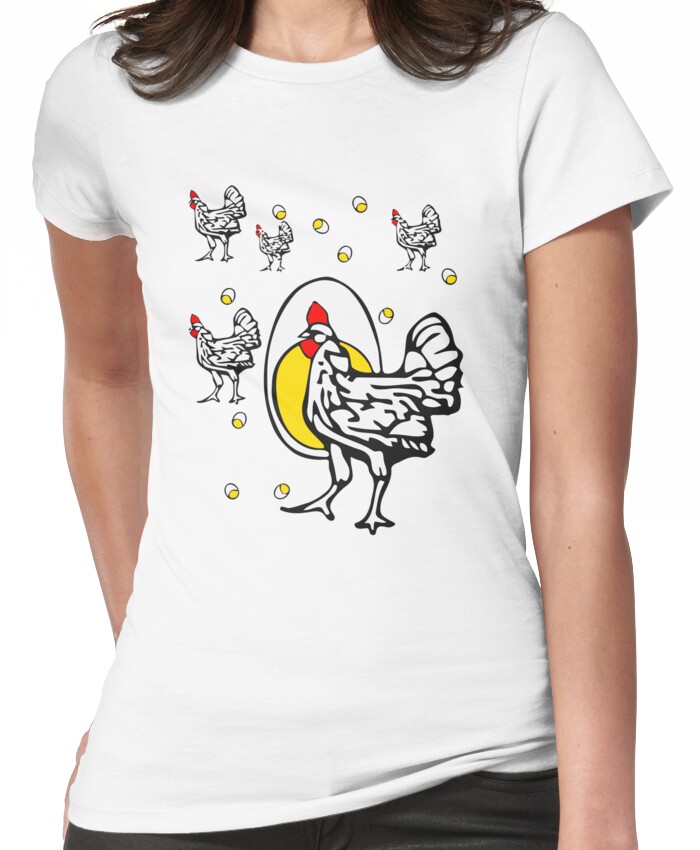 Roseanne Chicken T-Shirt, Women's

Roseanne Chicken T-Shirt, Men's

So if you want a chicken shirt, you can get one. All of you can get one!
Sara Gilbert: I think I have my meat stinks shirt in storage. I should try to pull it out.
Michael Fishman: There are a lot of people on the crew who were here the first time around. So the family atmosphere extends not just to us in the acting circle or in the writing room , but it's the whole set. It's really funny, because people show up with shirts from the original Roseanne run that were jokes then.
We've seen the meat stinks shirt. I saw a Wellman's Plastics shirt the other day.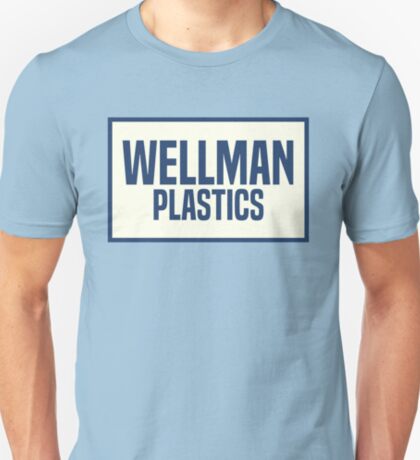 Roseanne Wellman Plastics Shirt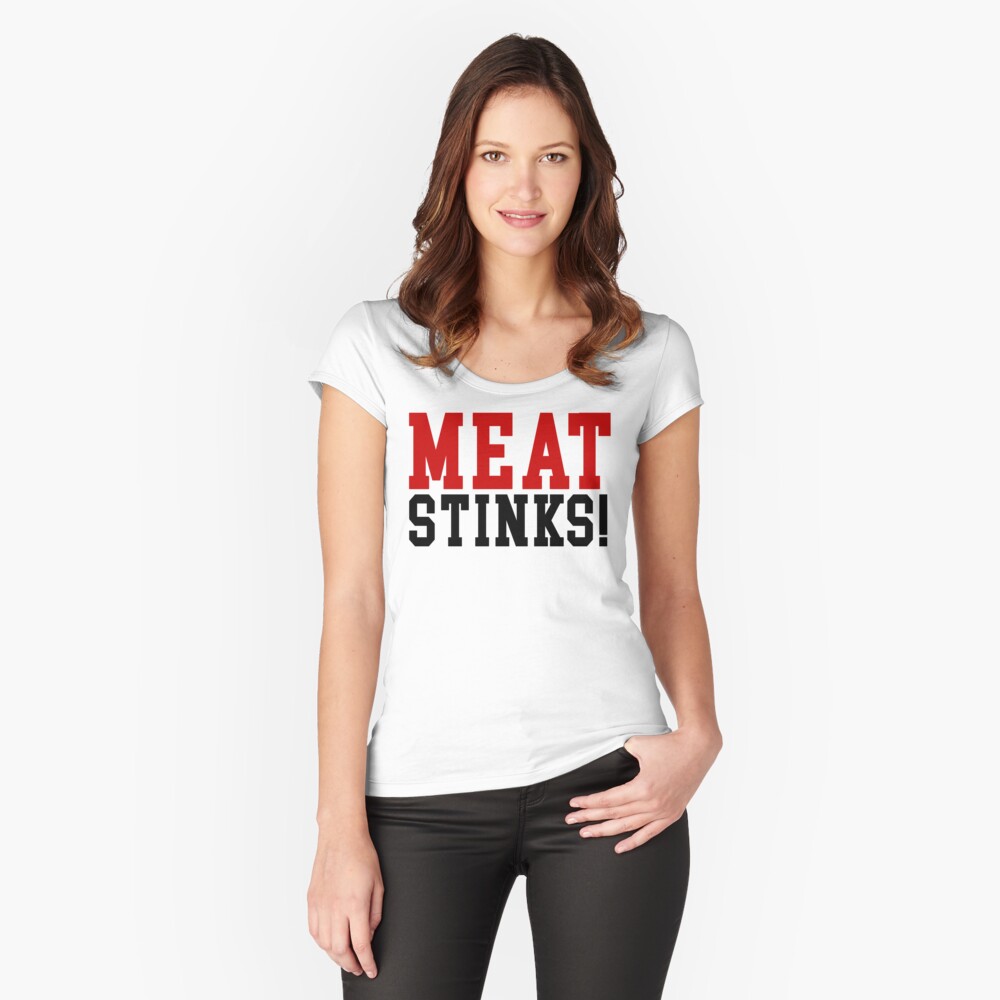 Roseanne Meat Stinks Shirt

Sara Gilbert: Johnny and I had these combat boots we used to wear on the show. He sent me a picture when he found them in storage, and then he wore them in to wear them on Roseanne in 2018. If you see the boots he's wearing they're like from 25 years ago.
I loved getting so much insider information straight from the cast of Roseanne! we also got to take a picture with the one and only Roseanne Barr: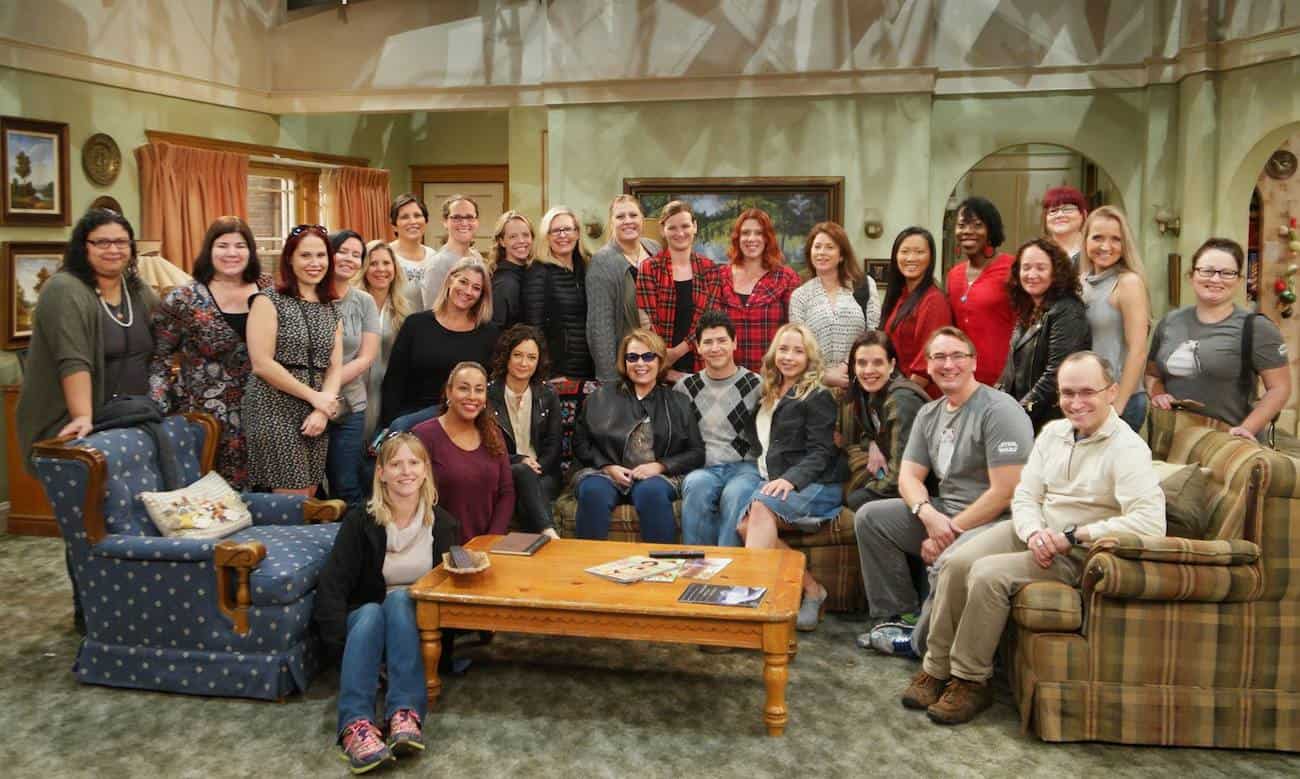 Be sure to tune in on March 27th at 8:00pm EDT for the hour long Roseanne special. After that, Roseanne will air in its regular time slot, 8:00-8:30 pm, beginning Tuesday, April 3.