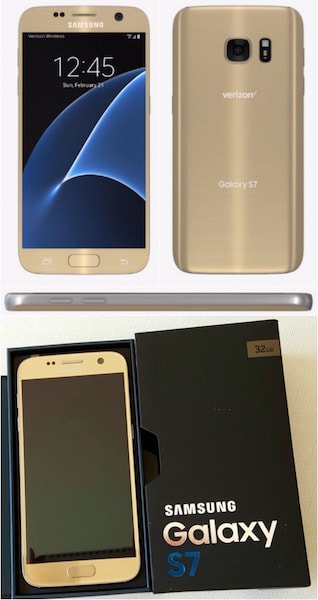 If you follow me on Twitter you might have noticed I was very excited a few weeks ago: I received the all new Samsung Galaxy S7 from Verizon on its release day!
The phone arrived just as we were getting our Friday Twitter #VZWBuzz chat started:
Still in the box! I'll be trying to open it & keep up with the #vzwbuzz chat at the same time! #GalaxyS7 #bigday pic.twitter.com/PeDJFomcLF

— Marybeth: Baby Savers (It's me. Hi.) (@BabySavers) March 11, 2016
I'm not a good multitasker, but I did manage to get the box open while talking about smartphones and helping Verizon give away some great prizes (like we do every Friday in our chats):
Oh my gosh, it's GOLD! #GalaxyS7 #ImSoFancy #vzwbuzz pic.twitter.com/2o9TqbusdW

— Marybeth: Baby Savers (It's me. Hi.) (@BabySavers) March 11, 2016
After the Twitter chat was done, I hopped on Blab to talk on live video about the Samsung Galaxy S7 with Monica and Robyn. Verizon also gave away a brand new Samsung Galaxy S7 during that discussion!
After our chat I had a chance to actually look through the contents of the box and see what was included. I made a video of the Samsung Galaxy S7 unboxing so I could share everything inside:
https://www.youtube.com/watch?v=q5X2Rk3IVik&ab_channel=MarybethHamilton
Did you notice that little mini USB adapter that plugged into the end of the USB cord? That's for phone-to-phone transfer. You can use it to move everything from your old phone onto your new phone! I think it's pretty great that that little accessory is included with the Samsung Galaxy S7!
This article is intended as a quick introduction to the amazing Samsung Galaxy S7, but I wanted to go a little deeper into one key feature that I keep hearing about: the Samsung Galaxy S7's low light camera capabilities.
It's no secret that I need my phone to have a good camera. I can't even come up with the sort of circumstances that would convince me to carry a camera with me (if meeting George Clooney, visiting Pixar Animation Studios or attending a the red carpet premiere of a Disney movie doesn't do it, I don't know what would!).
I love that the cameras in smartphones keep improving, and the Samsung Galaxy S7 has the best camera I've ever used! The camera itself is responsive, and the pictures are crisp and clear.
Even better, the camera on the Galaxy S7 tackles an issue that has plagued non-photographers like me for a long time: how to take a good picture in low light. I'm used to settling for grainy photos that capture a moment with my family, but I sincerely hated that most pictures I took in low light simply didn't look good enough to share.
Now, take a look. This picture was taken in a medium-lit restaurant last weekend with my Samsung Galaxy S7: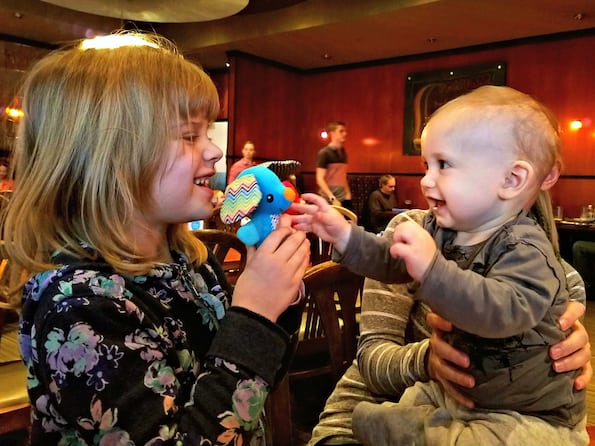 If that doesn't convince you, check this out. I was sitting in the very back row of a local theater's production of Fame.  The house lights were off, making the theater completely dark.
I snapped this picture of the actors on stage. Be sure to click on the image to see it in a bigger size: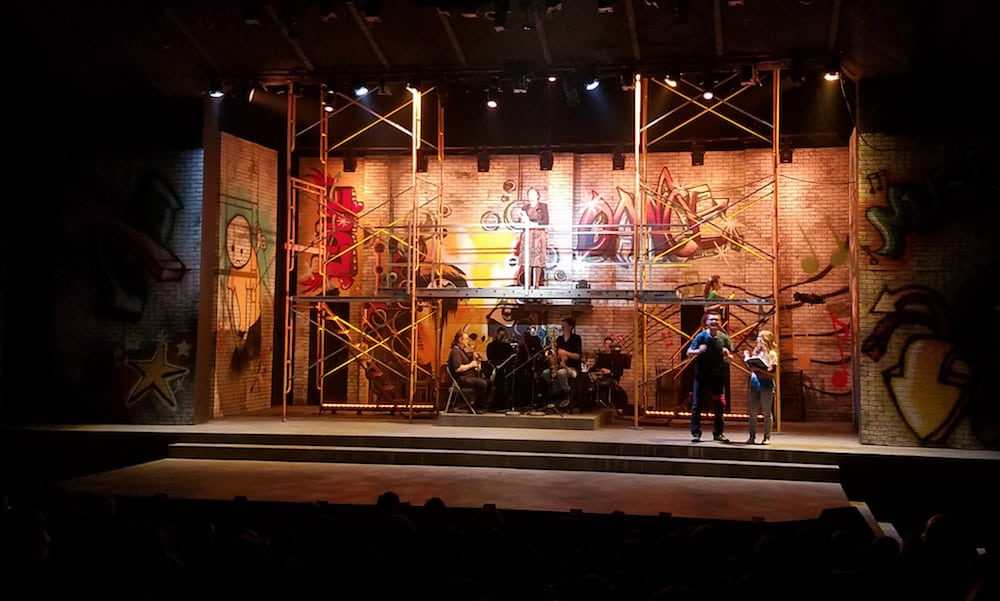 Thanks to The Duluth Playhouse for letting me use a photo I took during a performance! 
This is definitely a time when the camera should be complimented for a high-quality photo, not the photographer, because I'm amazed at the detail and clarity captured in this picture!
Be sure to check out the Samsung Galaxy S7 if you're in the market for a new phone, or if you want to find out more about this amazing device!
I also wanted to let you all know that the #VZWBuzz chats on Twitter are open to everyone and Verizon gives away fantastic prizes during the 1 hour chat every Friday from 3-4pm EST! You have to RSVP to be eligible to win, so watch for the new posts on The Online Mom or check Twitter before the chats to get the link to RSVP.