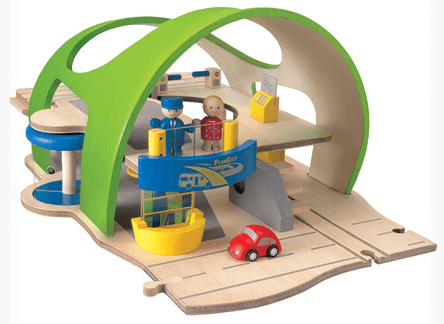 The Plan Toys City Station with Wooden Roof is on sale for $69.00 at Wayfair right now. That's 47% off the regular price of $130.00!
Product information:
For ages 3 years and up
Environmentally safe materials
Three levels compose of an ample platform
Revolving door that makes click – clack sounds when pushed
2 automatic check-in machines
With a movable bar, a shop stand, staircase and 2 figures
Material: Rubberwood
Dimensions: 14.96″ H x 9.06″ W x 22.44″ D
Shipping is free for this item!
Shop the Wayfair clearance section for more great deals, including open box items. Remember, the quantities of sale and clearance items on Wayfair.com are limited and the prices can change at anytime. If you see something you like at a price that works for you, you may want to buy it before it sells out.
Sign up for the Wayfair Rewards Program if you're not already a member.