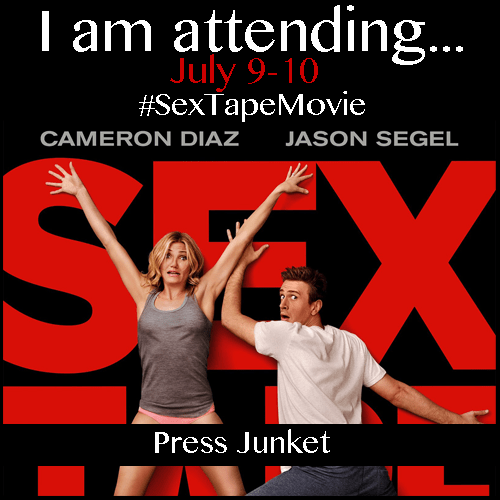 Thanks to Enza for making the above graphic and sharing it with me.
Two weeks ago I had an exciting message in my inbox:
Hi Marybeth!

I'd like to extend an invite for the "Sex Tape" junket taking place in Los Angeles. Details below:

Wednesday, 7/9: Press screen "Sex Tape"
Thursday, 7/10: Mommy blogger roundtables with the following talent from the film: 
-Cameron Diaz and Jason Segal
-Jake Kasden
I think my jaw was on the floor by the time I got to the end of the email.
I mean, I've attended (and thoroughly enjoyed!) a variety of blogger press trips, but…To be invited to do roundtable interviews with Jason Segal, a personal hero of mine? To be in the same room with Cameron Diaz? To have a site called BabySavers.com report on a movie called "Sex Tape"?!?!
After a few clarifying emails with the rep and phone calls with my husband, it was confirmed that I would, indeed, be covering this movie.
You probably won't be surprised to hear that the entire experience was amazing. After all, these are the facts:
I was a Minnesota mom blogger traveling to Hollywood.
I interviewed two world-famous actors.
I interviewed a well-known director (Jake Kasden) who is clearly on his game.
I was able to attend an early screening of "Sex Tape (which was absolutely hilarious).
The press junket was at the luxurious Four Seasons Beverly Hills.
I stayed at the Four Seasons.
I met some fantastic bloggers and spent time with friends I don't get to see very often.
I had Economy Comfort seats on my Delta flights both to and from Los Angeles. (Little things matter!)
I sat with some famous band on the plane back to Minnesota. I didn't want to bug them to find out who they were, but plenty of others on the plane knew and stopped to take photos with the two guys in my row. I don't know who they were, but, on top of being famous, they were incredibly nice and funny!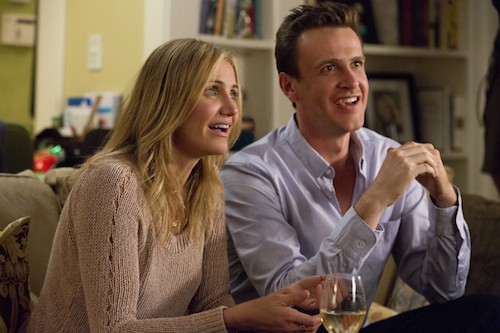 I have three posts coming up to share my overall experience at the movie press junket. Stay tuned for my interview with Jake Kasden, an interview with Cameron Diaz and Jason Segal (together), and a review of the "Sex Tape" movie!
"Sex Tape" starring Cameron Diaz and Jason Segal opens Friday, July 18th. Get your tickets now!
Disclosure: I was invited as a blogger to the "Sex Tape" press junket in LA to provide media coverage for the film. Travel expenses were covered by Sony Pictures. All opinions are honest.