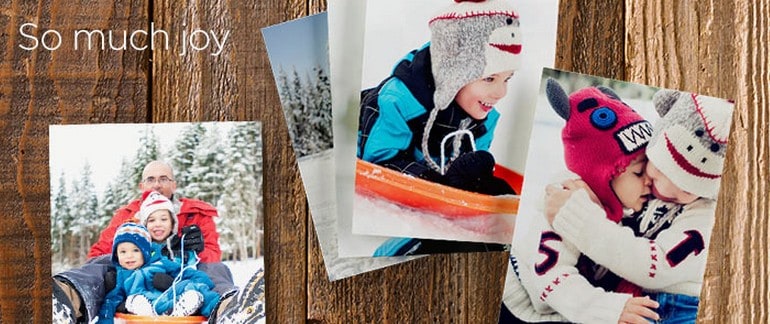 Shutterfly is offering 30 FREE Photo Prints right now when you sign up for a new account at Shutterfly.com and use promo code FOURBYSIX at checkout! 
Time to start getting all of those great holiday pictures finaly printed out. Or use to get prints of the new baby to send out in thank you cards.
Shipping on 30 prints is about $2.99
Here's how to get in on this offer:
Visit the Photo Prints section and upload your photos.
Change the quantity (if applicable)
Proceed to checkout and use promo code FOURBYSIX.
Choose to have your order shipped to your home.
Finalize your order and wait for it to be arrive at your home!
Happy shopping!