Spider-Man Homecoming Parent Review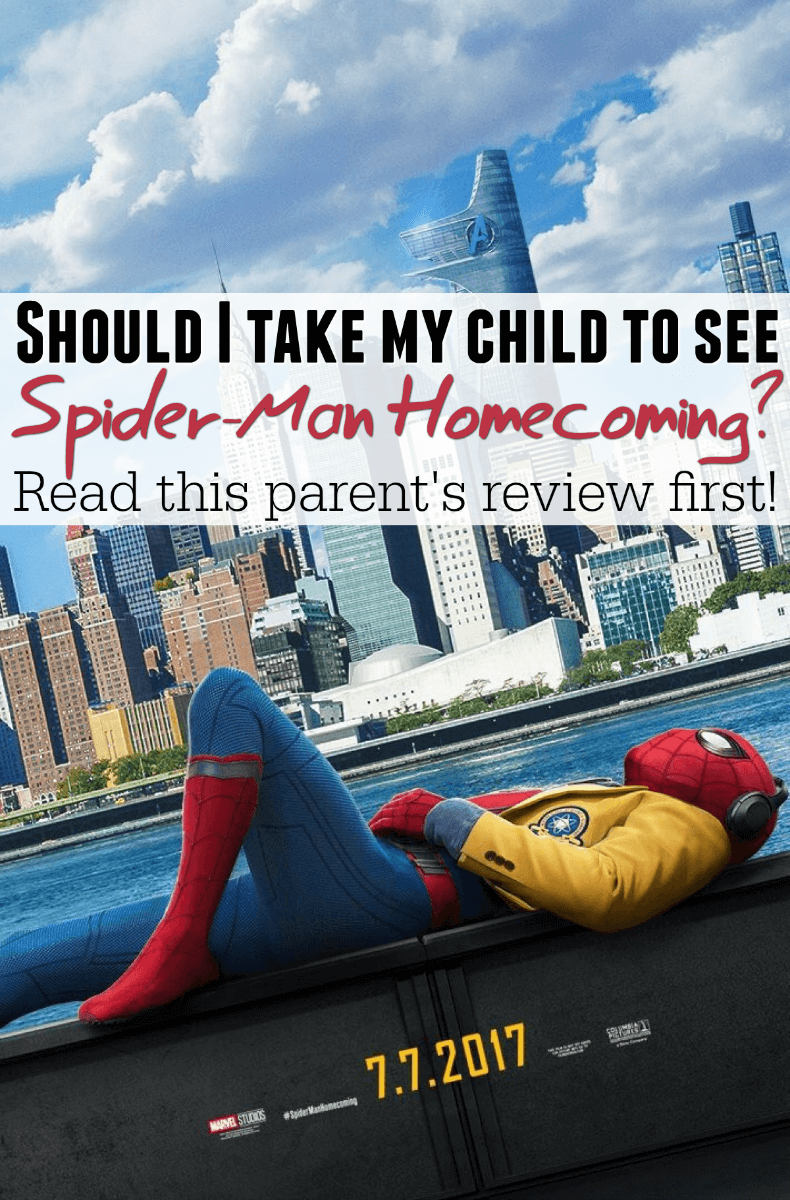 I've been a Marvel fan for a long time, and I believe I've seen just about every movie and TV show episode set in the Marvel Cinematic Universe (MCU).
Related: An amazing Marvel display at the Spider-Man Homecoming press junket!
I'm nowhere near an expert on the topic of Marvel, but I can tell you that MCU absolutely fascinates me. Honestly, I've found myself making notes about something in one movie that crossed over into another.
If I had a good reason the time or the means, I could see myself creating flow charts and link boards to help understand MCU connections across films and television shows. I know– that puts me into a very nerdy, geeky category!
All of this is to say that I have an understanding of the super hero genre. On top of that, I'm a mom, so I have pretty strong opinions on if movies like Spider-Man Homecoming are ok for kids to watch.
Related: How to make a DIY Spider-Man costume for a girl
I wrote this Spider-Man Homecoming parent review to help answer the question: should I take my child to see Spider-Man Homecoming?
About Spider-Man Homecoming
A young Peter Parker/Spider-Man (Tom Holland), who made his sensational debut in Captain America: Civil War, enters the Marvel Cinematic Universe in Spider-Man: Homecoming.
Thrilled by his experience with the Avengers, Peter returns home, where he lives with his Aunt May (Marisa Tomei), under the watchful eye of his new mentor Tony Stark (Robert Downey Jr.).
Peter tries to fall back into his normal daily routine – distracted by thoughts of proving himself to be more than just your friendly neighborhood Spider-Man – but when the Vulture (Michael Keaton) emerges as a new villain, everything that Peter holds most important will be threatened.
Peter may be young, with the everyday pressures of any teenager, but his moment has arrived as he is challenged to become the hero he is meant to be.
Related: Producers Kevin Feige and Amy Pascal on Marvel and Sony working together for Spider-Man Homecoming.
Spider-Man Homecoming is a superhero action movie that's rated PG-13.
Personally, I loved Spider-Man Homecoming so much. I have a feeling it's going to be the biggest Marvel movie to date and many, many people will consider it the best Marvel movie ever.
Spider-Man Homecoming parent review
First and foremost, I have to say that I respect movie ratings and I'm pretty conservative when it comes to my kids and media.
At 7 and 8 years old, my daughter and son are still fully entertained by G and PG-rated movies, so I'm generally not compelled to add more anything more mature to the mix.
I also understand that I'm not like every parent, and my kids aren't like every other kid. I'm writing this review to give parents a spoiler-free overview of the topics and content you'll see in Spider-Man Homecoming, and I hope this helps you decide if it's appropriate for your own children.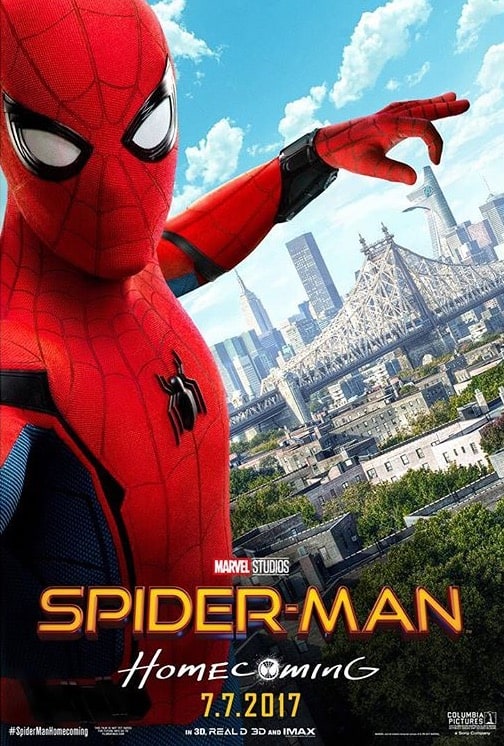 Since this is a Spider-Man movie, parents like me are already in a tough spot. My kids have had Spider-Man and other superhero toys, clothes and books since they were toddlers. They're rightfully under the impression that anything Spider-Man is ok for them.
The upside of this is that I'm positive that Spider-Man Homecoming is the most "family friendly" Marvel movie yet. There are no "adult" or sexual overtones. It's light and bright and has a levity that we haven't seen in other movies.
At the same time, Spider-Man Homecoming has a bit of bad language, violence, and intense action scenes.
There are big, gun-like weapons and hand-to-hand fighting, but the only thing resembling death is a scene where a side character gets disintegrated by a super-human gun. The villain named "Vulture" travels as a huge, dark, bird-like contraption, and it could be scary for younger eyes.
Like every other Marvel movie, there were action scenes that had me on the edge of my seat, and two that got my heart rate up. I know my own kids aren't up for watching those scenes yet.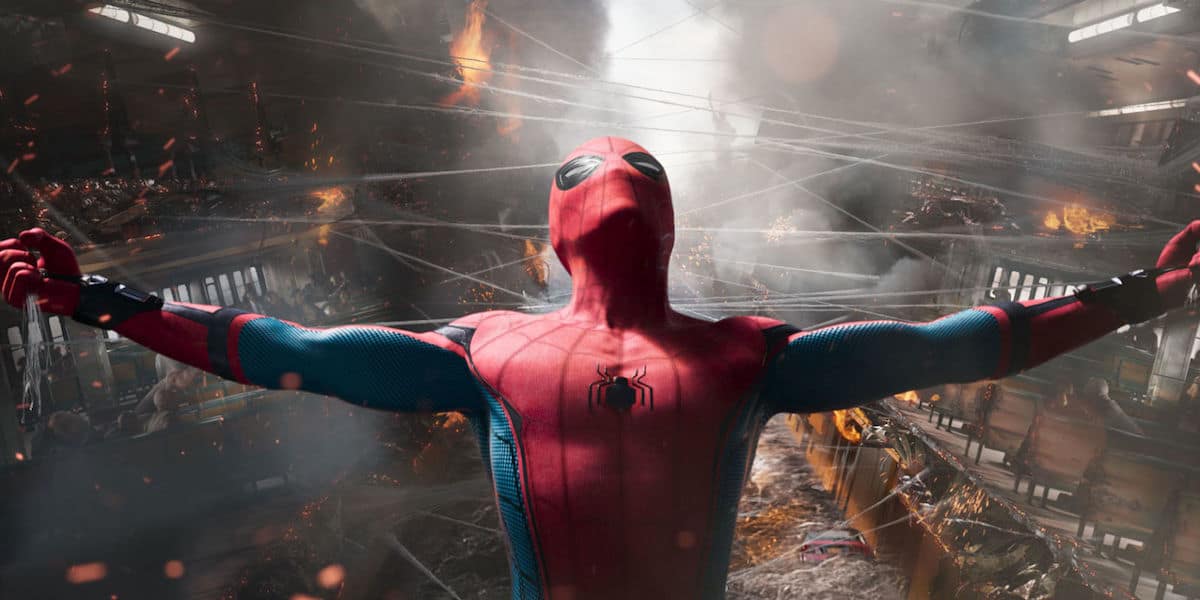 In general, bad language doesn't bother me, and I'm not too concerned about my kids' exposure to it. If it's something that keeps you from letting your kids see certain movies, you might want to screen Spider-Man Homecoming first to make sure you're ok with the level of swearing.
A Young Adult Spider-Man Movie
I think of Spider-Man Homecoming as a Young Adult Spider-Man movie. It's set in high school. There's plenty of talk around academics, a bit of sports, the school dance and parties.
Related: Interviewing Tom Holland and Jacob Batalon on the set of Spider-Man Homecoming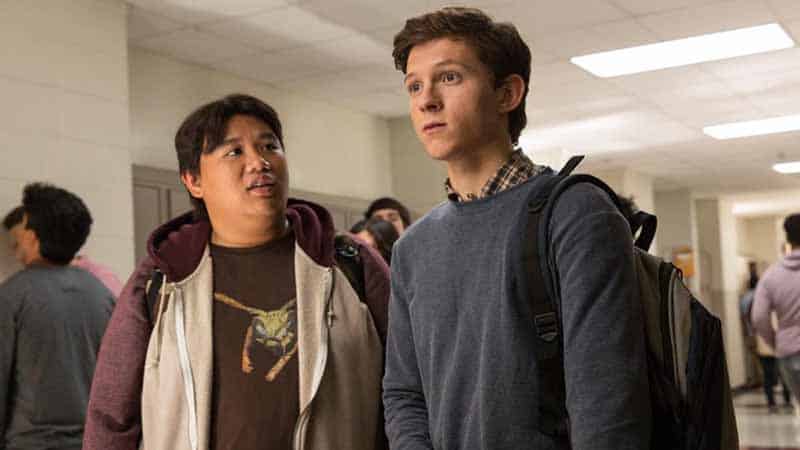 There's a typical high school crush and the characters of the students are very typical of those I read about in Young Adult books.
Spider-Man Homecoming Parent Review Conclusion:
My bottom line: If you're comfortable with your child reading YA genre books, then the content in this movie is more than appropriate for him or her. If your kid isn't ready for young adult books, I don't think he or she is ready for Spider-Man Homecoming.
One final thing that I love about Spider-Man Homecoming is the realistic diversity of the cast. Peter Parker's classmates, friends and teachers are from a wide variety of racial backgrounds that reflect reality in our country. It's refreshing to see and it's also proof that a diverse cast just works.
Post-Credit Scenes / Stingers in Spider-Man Homecoming
Aside from the parent review, I have a fun tip for anyone seeing the movie. There are two post-credit scenes, AKA stingers, at the end of Spider-Man Homecoming. One is a great precursor to future Spider-Man movies.
You'll see the character of Scorpion introduced in one Spider-Man Homecoming stinger, and I'll save the second one as a surprise for you. Just make sure to stay in your seat until all the credits have rolled!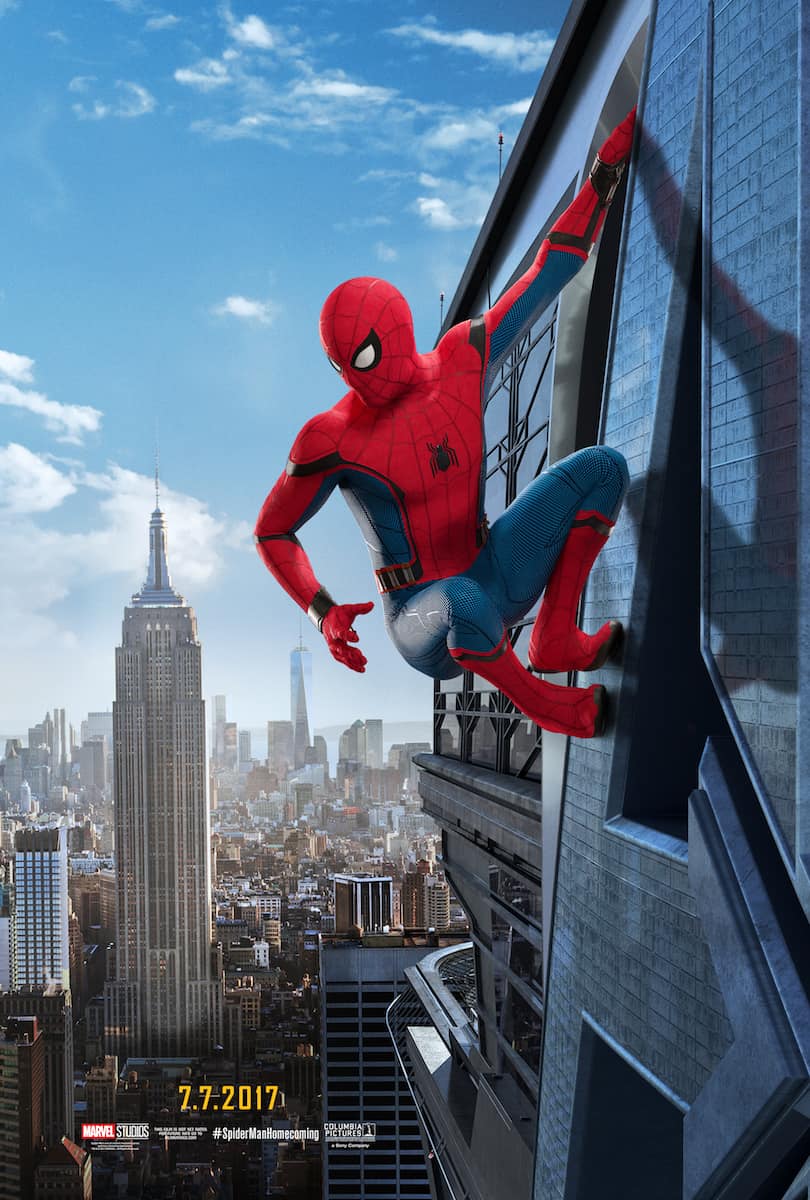 Spider-Man Homecoming is in theaters everywhere now! Get your local showtimes and order tickets today!
Don't miss the first Spider-Man Homecoming trailer and exclusive details from the Spider-Man Homecoming set!