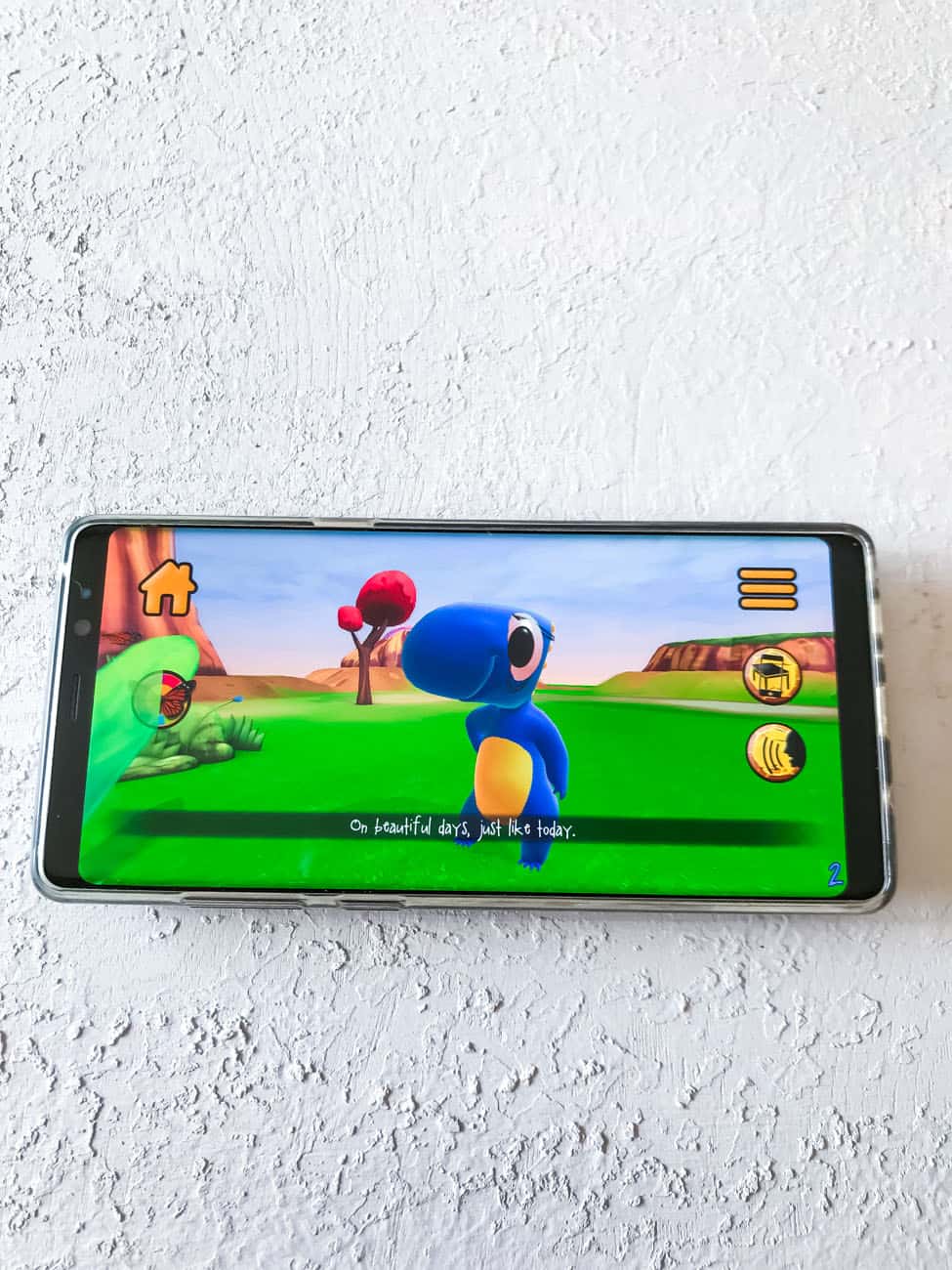 I think I'm on the overly cautious side of things when it comes to my kids and technology. It's a big world with a lot of unknowns – it's really hard to know what's ok for kids at first glance.
One thing that has the potential to help me sort out the good content from the questionable is a familiar name. Stan Lee's Kids Universe by Playing Forward immediately caught my eye, because that name is one that invokes trust.
About Stan Lee's Kids Universe: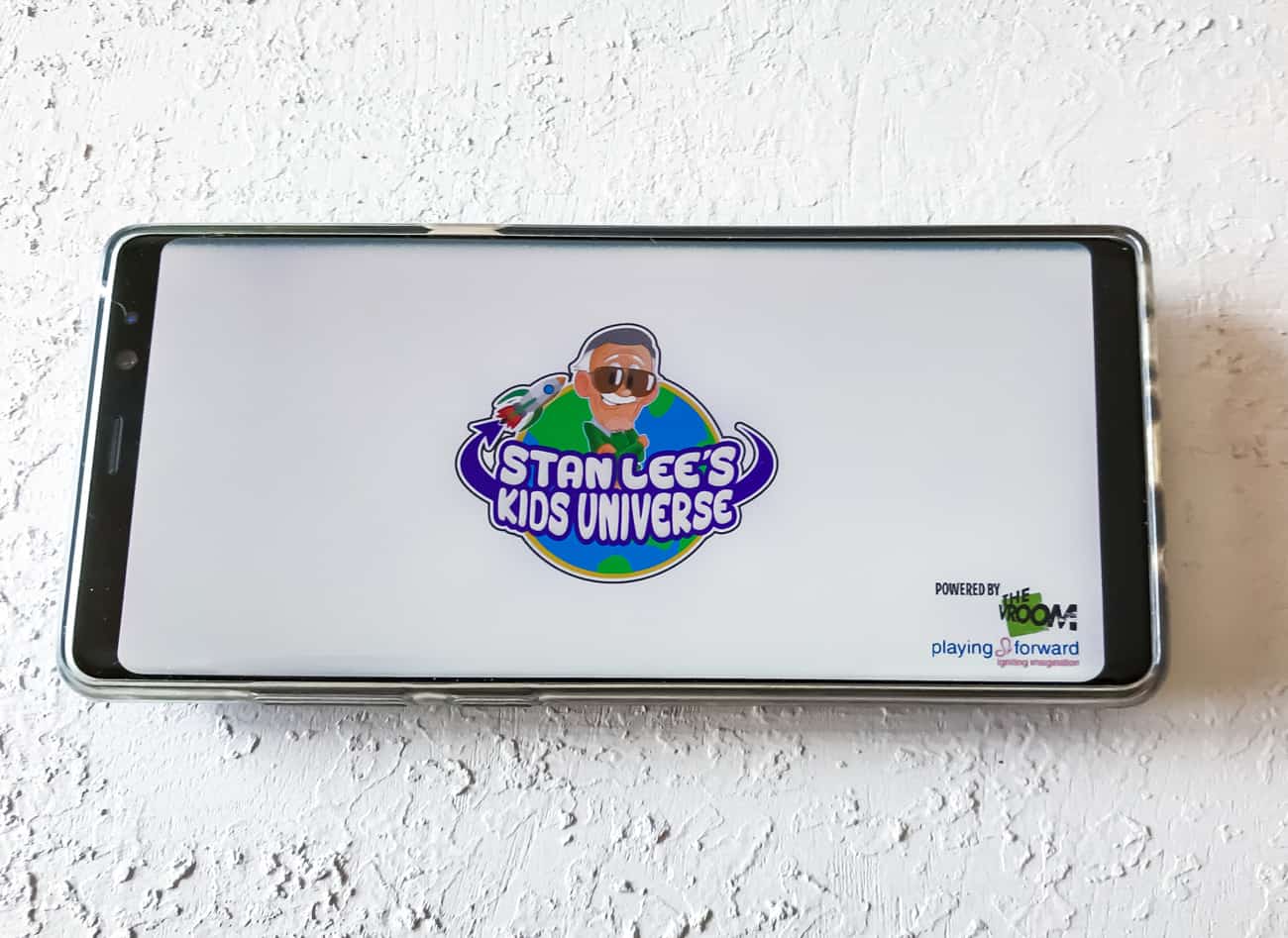 From Marvel Comics legend Stan Lee comes the first character in his Kids Universe: Dex T-Rex, a loveable, rambunctious little guy ready for any adventure. Dex may be small, but he IS a dinosaur — He smashes! He kicks! He shreds! —which means sometimes his version of play is a bit rough on the world around him.
Why I love Stan Lee's Kids Universe App:
I spent about 30 minutes playing with the Stan Lee Kids Universe app before handing it over to my daughter, and I really liked what I experienced! It's pretty clear the app has two goals:
To help kids develop social and emotional intelligence.
To promote literacy and storytelling.

How Stan Lee's Kids Universe App Promotes Social and Emotional Intelligence
Dex T-Rex is a rambunctious dinosaur who enjoys life without thinking how his actions affect others.
Like most small children, he's unintentionally destructive without being violent. It's not until he encounters another living being, a cute caterpillar, that he understands that his actions could have consequences.
The fact that Dex T-Rex realizes the error of his ways and undoes everything he did is a great concept for a story. I love that there wasn't anyone scolding him or telling him to repair what he broke. He demonstrated that he figured out right from wrong and discovered that he could fix his mistakes.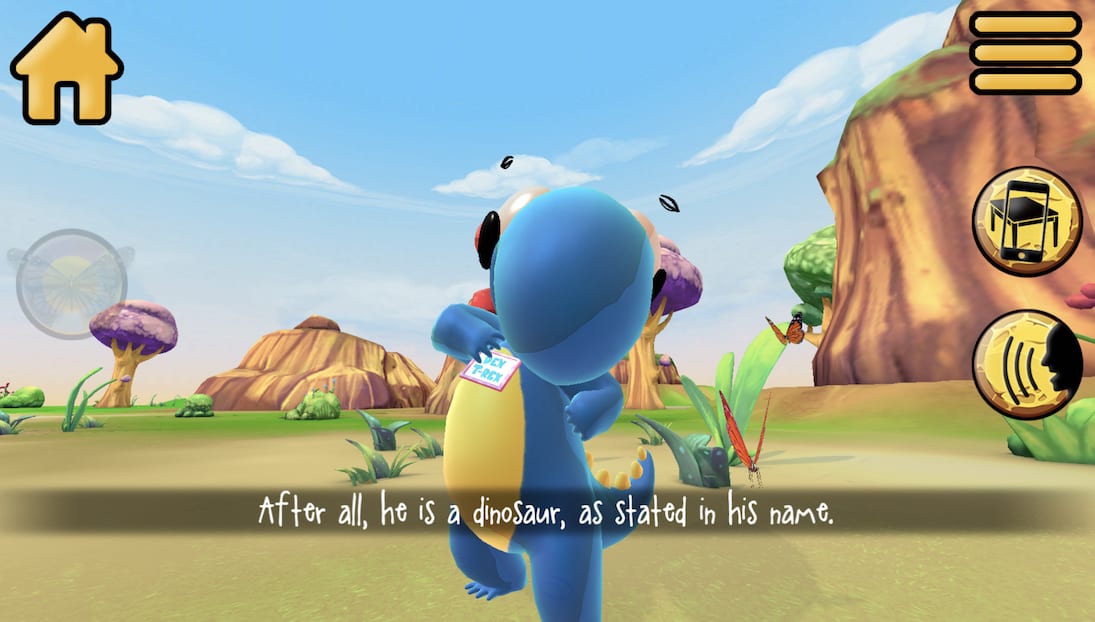 How Stan Lee's Kids Universe App Promotes literacy and storytelling:
The story of Dex T-Rex can be enjoyed in a few different ways:
A child can use the app in storybook mode where the book can be read independently while swiping to turn the page. She can also choose to have the book read to her tapping a button to activate narration.
I think narration and following along while someone else reads is an excellent way for children to become familiar with reading skills. I love that this app offers that option!
She can also use Stan Lee's Kids Universe App in the augmented reality mode. The story remains the same, but the camera on your phone is activated and Dex T-Rex pops up right in front of you!
All in all I think Stan Lee's Kids Universe is a cute app with great objectives. It's definitely one you should check out for your own kids!

To celebrate the launch of the Stan Lee's Kids Universe app, Playing Forward is running an amazing contest that you must enter!
The Grand Prize winner will receive a STEAM-powered weekend of play and exploration in Manhattan! The prize includes air transportation, a two night hotel stay, a Visa gift card to cover meals and museum tickets for a family of four! It will also include two personalized experiences at two of Manhattan's most unique museums- the Natural History Museum & the Children's Museum of the Arts.
The runner-up winner will receive a 9.7 inch 32gb Apple iPad!
Click here to enter (or click the big red button) before October 2nd, then scroll down the page for links to download Stan Lee's Kids Universe app!