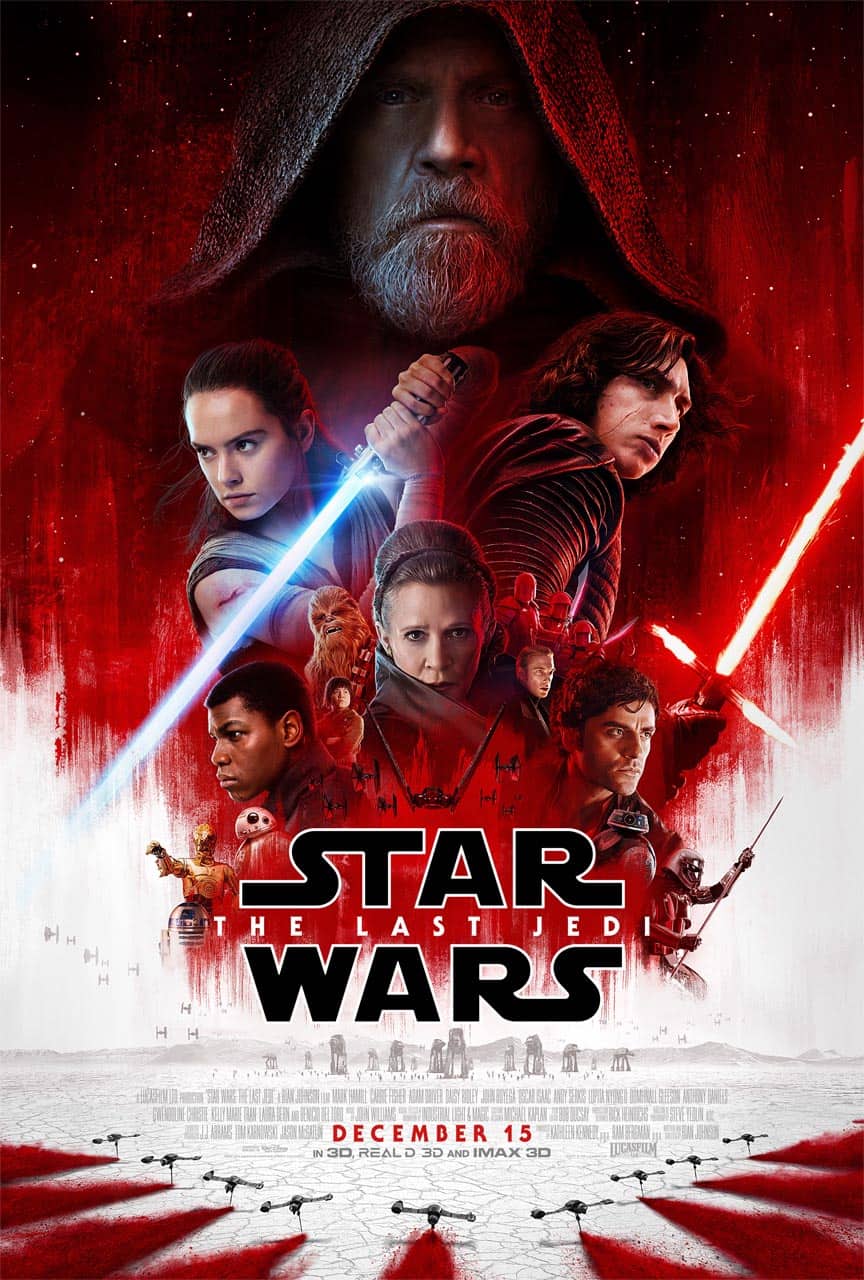 The newest trailer for Star Wars: The Last Jedi debuted Monday night. I know a lot more people watched Monday Night Football than the NFL's usual audience!
The above poster is also brand new – do you love it? I absolutely LOVE the detail in it. Every time I look at it I se something new!
I think my favorite part of the new Star Wars: The Last Jedi poster is all the At-At Walkers right below the Star Wars logo. Or maybe the TIE fighters. Nope, my favorite is one of the most obvious: Mark Hamill's hooded head looming over the entire scene!
You can watch the brand new Star Wars: The Last Jedi trailer below:

If the trailer doesn't load, go watch it on YouTube now!
Tickets for Star Wars: The Last Jedi are also on sale right now. This movie is going to be huge. If you want to see it on opening weekend, you should get your tickets now because it's going to sell out!
Star Wars: The Last Jedi opens in theaters everywhere December 15, 2017. Get your tickets now! 
Stay on top of all the Star Wars news when you follow these social links:
Related: 
Don't miss my Star Wars May the 4th Be With You printables! 
Get these Star Wars Rebels coloring pages.
Check out 45 different Star Wars Elf on the Shelf ideas!
10 funny and unique Star Wars onesies for baby.
Don't miss my huge list of over 200 Star Wars party ideas!