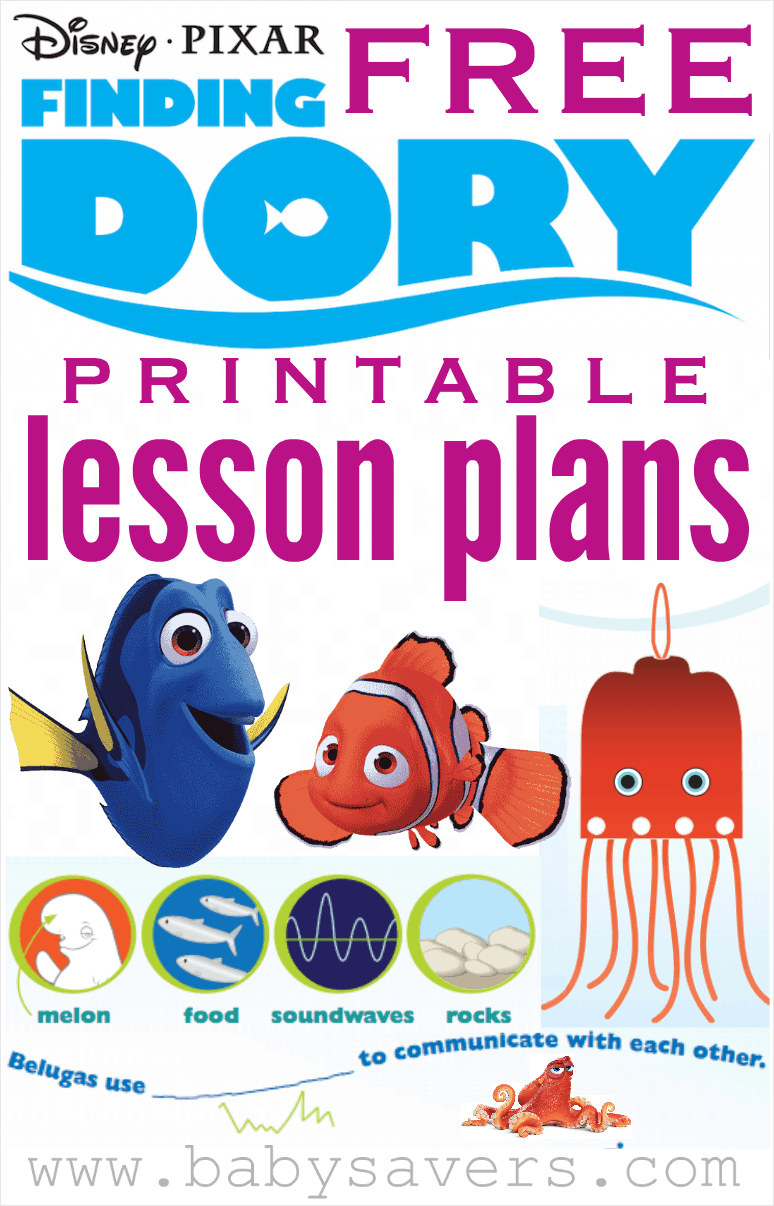 There are plenty of reasons to love Finding Dory. The sweet story, the amazing characters and the beautiful scenery are just the start. As a parent, however, one fantastic thing I love about Finding Dory is the potential for education. I'm very excited about the free printable Finding Dory lesson plans and educator's guide that Disney provided to share with all of you!
These free printable Finding Dory lesson plans are perfect for turning Finding Dory into an entertaining and educational experience! Download the Finding Dory lesson plans in English or Spanish. You'll find printable Finding Dory worksheets, activity pages, informational sheets, images and more!
You can also grab the free printable educator's guide for the Finding Dory lesson plans to add even more valuable information to your teaching sessions.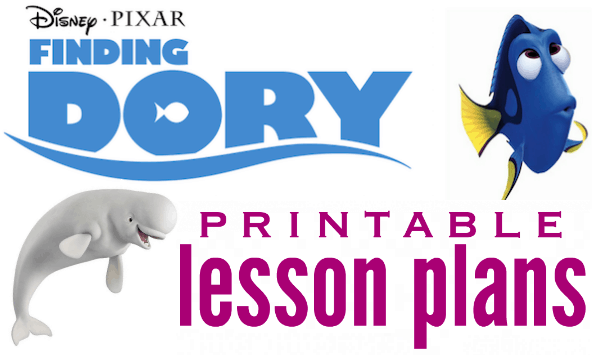 Finding Dory Lesson Plans Topics
Here are just some of the topics you'll find in the Finding Dory lesson plans and educators guide:
Standards Alignment Chart. This includes Next Generation and Common Core standards.
Animal behavior and natural history.
Predator and prey relationships.
Ocean habitats and ecosystems.
Marine careers.
Migration
Plus several other topics!
You'll find Finding Dory characters and movie tie-ins all over these lessons plans. This will help keep students engaged!
The lesson plans can be used while students watch the movie, but they can also be used on their own. Students don't need to see Finding Dory to learn everything in the lesson plans.
Get your Finding Dory lesson plans here! You can also get it in Spanish here.
More Finding Dory Content
Don't miss my Finding Dory printable coloring pages and activity sheets!
Please note: My Finding Dory lesson plans and educator's guide are free printables. They were provided for me to share with you. They should not be sold or mass distributed.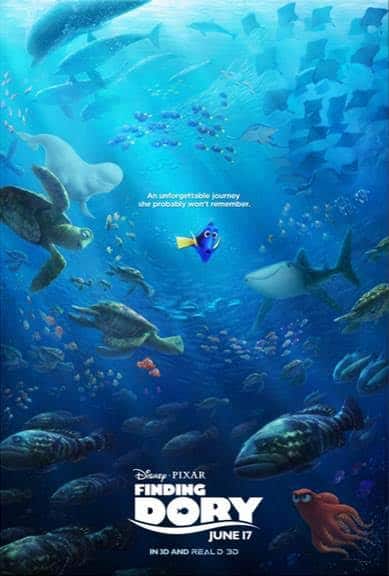 Finding Dory is available to buy on Blu-ray, stream or download. Watch it now!
About Disney Pixar's Finding Dory:

Disney-Pixar's "Finding Dory" reunites everyone's favorite forgetful fish Dory, with her friends Nemo and Marlin. They're on a search for answers about her past.

What can she remember? Who are her parents? And where did she learn to speak Whale?

Finding Dory is by Andrew Stanton ("Finding Nemo," "WALL•E") and produced by Lindsey Collins (co-producer "WALL•E"). The film features the voices of Ellen DeGeneres, Albert Brooks, Ed O'Neill, Kaitlin Olson, Ty Burrell, Eugene Levy and Diane Keaton.
Follow Finding Dory on social media to stay on top of all the movie news:
Disclosure: Thank you to Disney PR for letting me provide these printables to my readers!