Toy Story 4: Quotes from the Press Conference with Keanu Reeves, Christina Hendricks and more!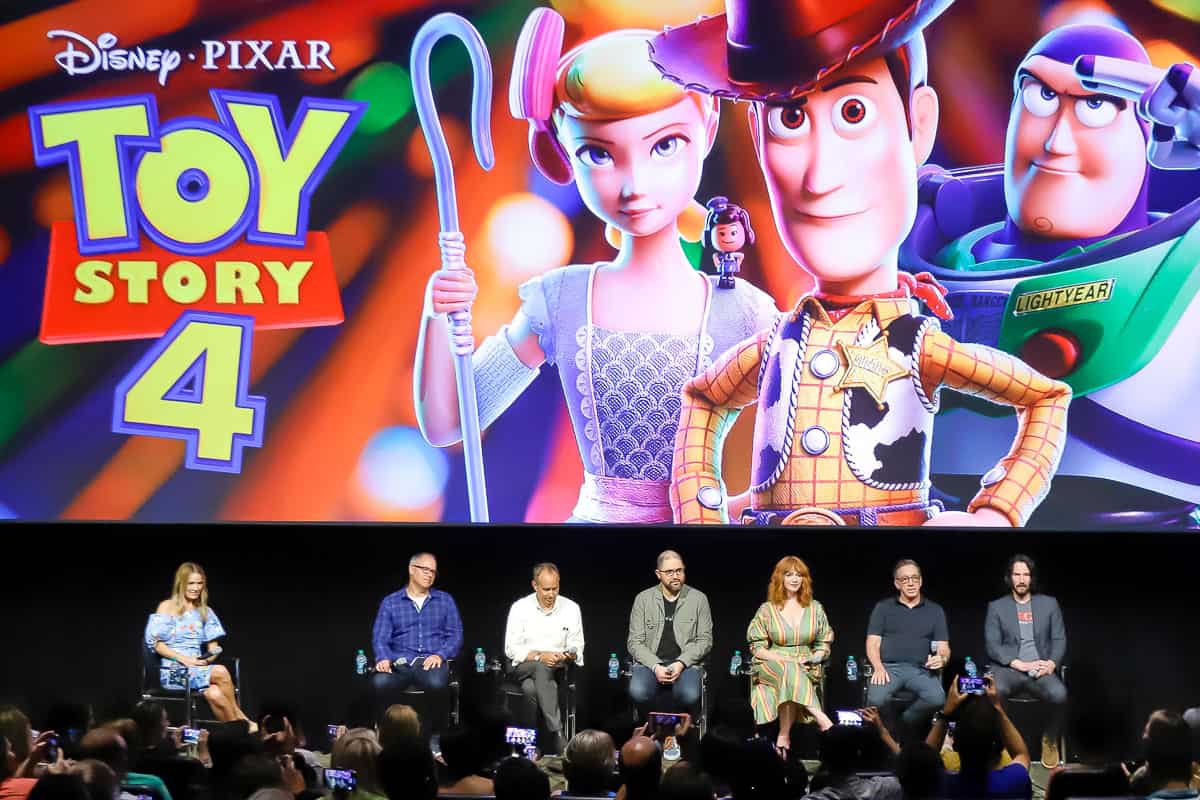 I recently returned home from an amazing Toy Story 4 press trip at Disney World. There were lots of amazing items on the itinerary, including a private Toy Story Land party and screening Toy Story 4 with my husband and kids (click here if you're wondering, Is Toy Story 4 kid friendly?).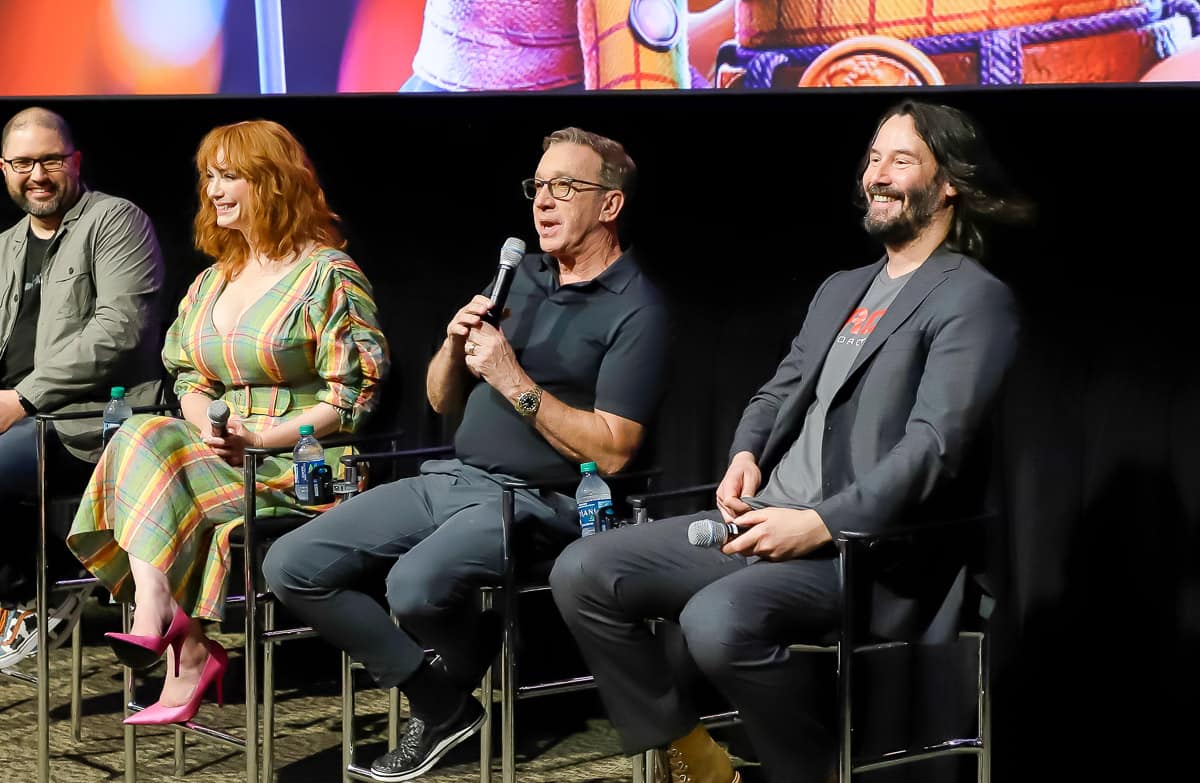 While I was there for the entire experience, I think the most important part of the trip was the Toy Story 4 press conferences. I shared the top 10 quotes from the first Toy Story 4 press conference with Tom Hanks, Tony Hale, Annie Potts and the filmmakers of Toy Story 4.
Participants in the Toy Story 4 Press Conference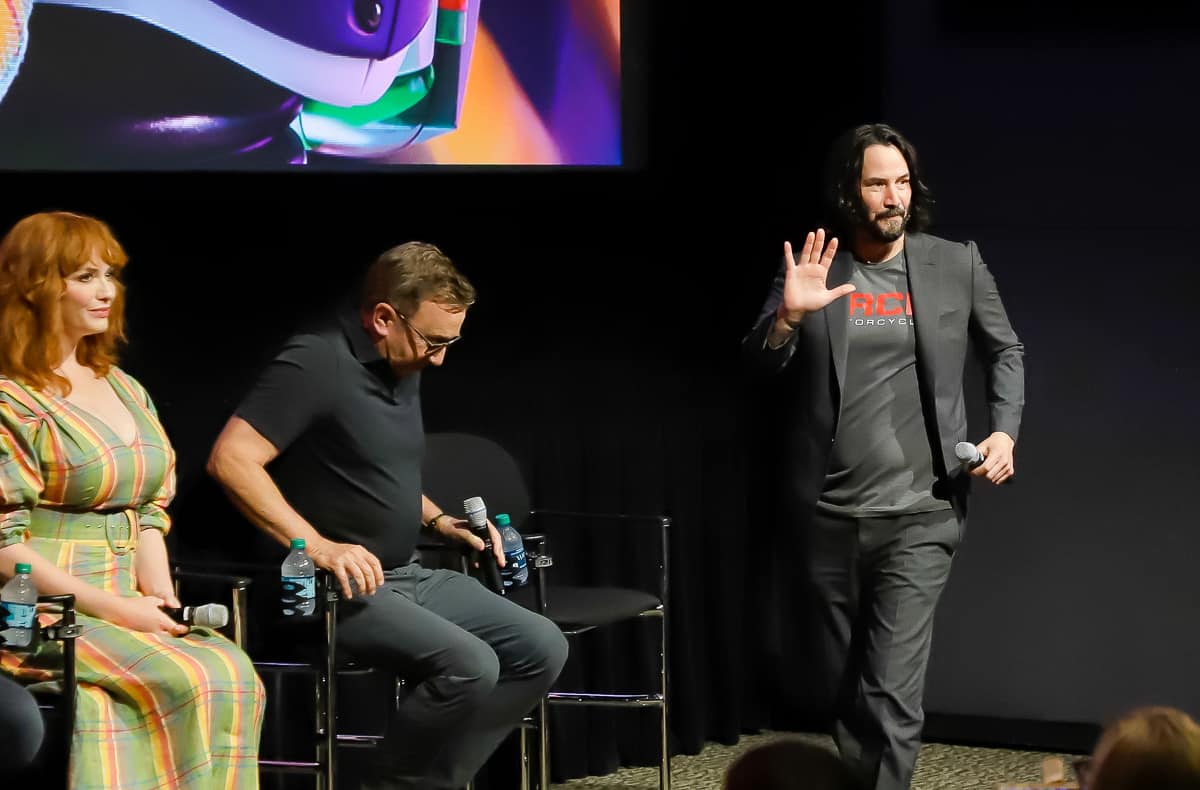 Today I'm sharing the details of the second press conference of the day: the Toy Story 4 press conference with Keanu Reeves, Tim Allen and other talent from the film!
The talent at this press conference included:
Keanu Reeves – voice of Duke Caboom
Tim Allen – Voice of Buzz Lightyear
Christina Hendricks – Voice of Gabby Gabby
Josh Cooley – Director of Toy Story 4
Mark Nielsen – Producer of Toy Story 4
Jonas Rivera – Producer of Toy Story 4
Toy Story 4: Quotes from the Press Conference
I was so excited going into this press conference I could hardly do anything by the time I made it to the theater where the interviews were being held. It was pretty great to know that we were going to have 45 minutes to hear all sorts of insider information about Toy Story 4!
1. Keanu Reeves on Duke Caboom joining the Toy Story family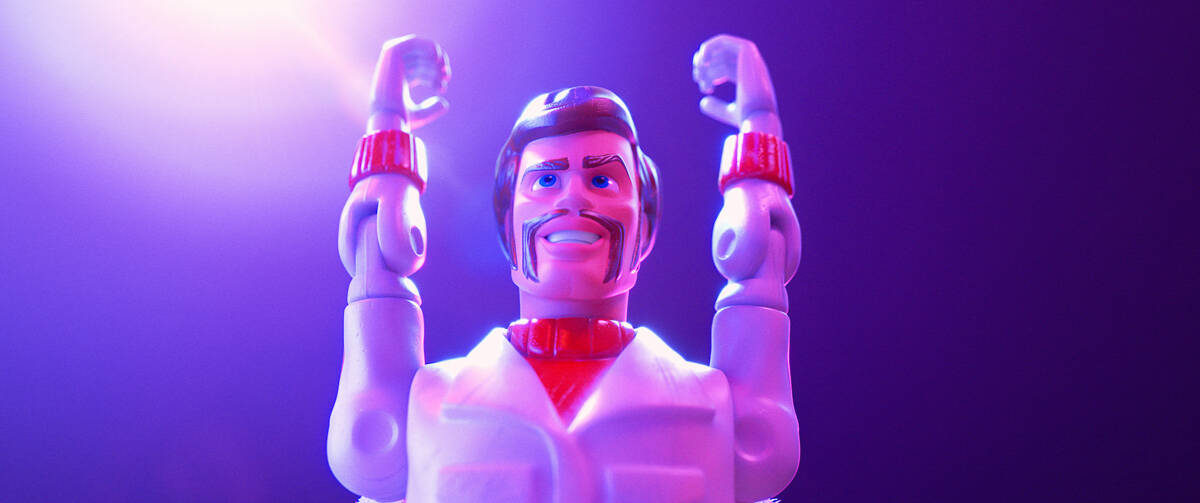 It was a great honor to be invited. I was really excited. I knew that working with Pixar and being with these characters and these performers, that I was getting a chance to be a part of something that's legendary. AndI was really excited.
Pixar gave me a great character with Duke Caboom. It was really fun to be a part of the story.
2. Tim Allen on the new characters in Toy Story 4 and how far Pixar has come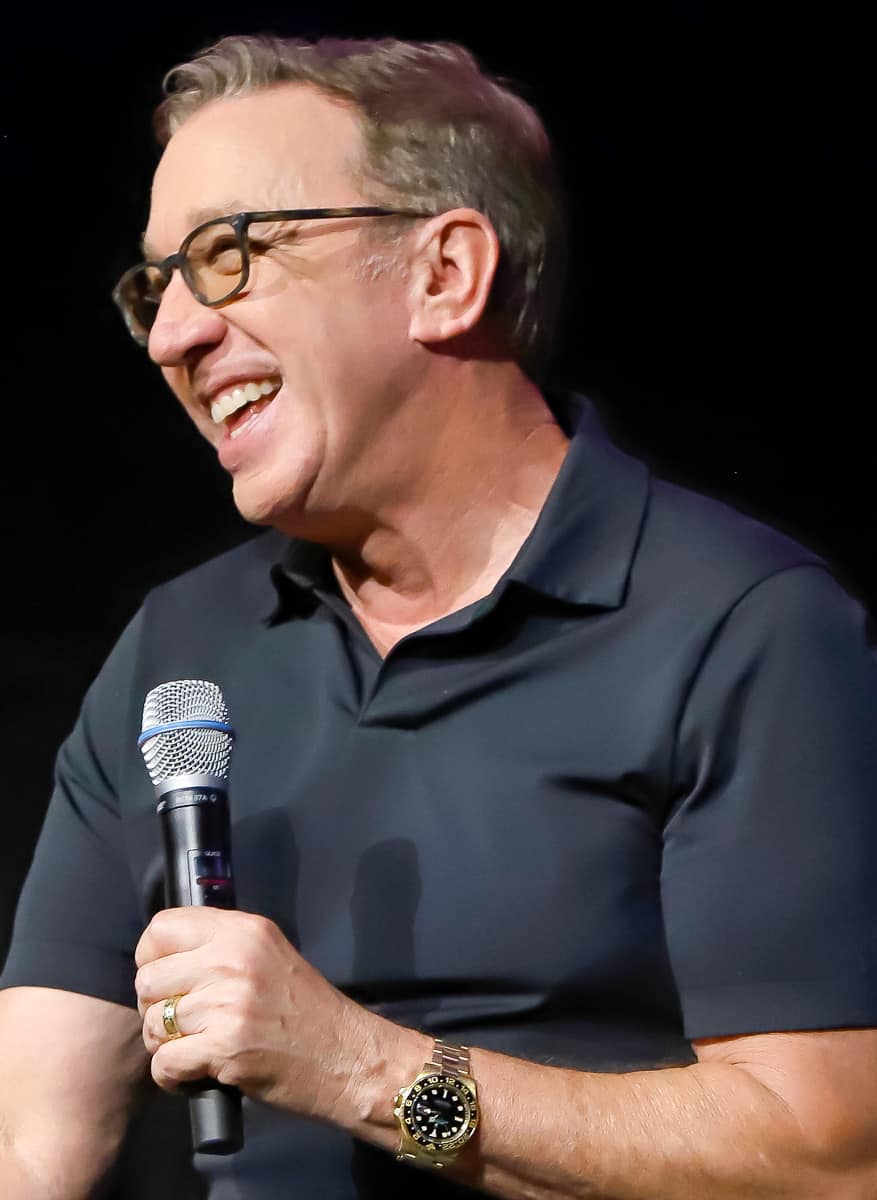 The best part of this whole thing has been the new guys, the new women, the new stories, the new characters. It really is the coolest part of this to see the whole family rise up.
I also say this over and over again: There's a theme park at Disney World based on this movie that we started 25 years ago!
3. Christina Hendricks on the dimensions of her character, Gabby Gabby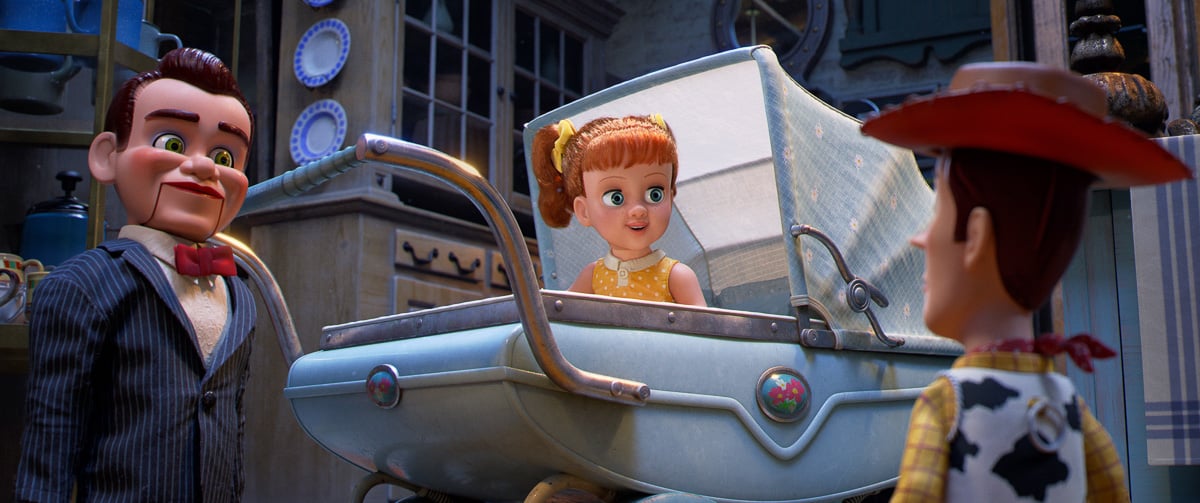 Gabby Gabby is lovely. I think that when children see this movie, she comes across as the villain. Then you realize she's coming from a very loving place.
It's important to sort of say maybe you don't like someone at first. But how did they get there and why are they there. Understand their story.
I think Gabby Gabby is very special in that way. Then she gets embraced by the group and it's about support.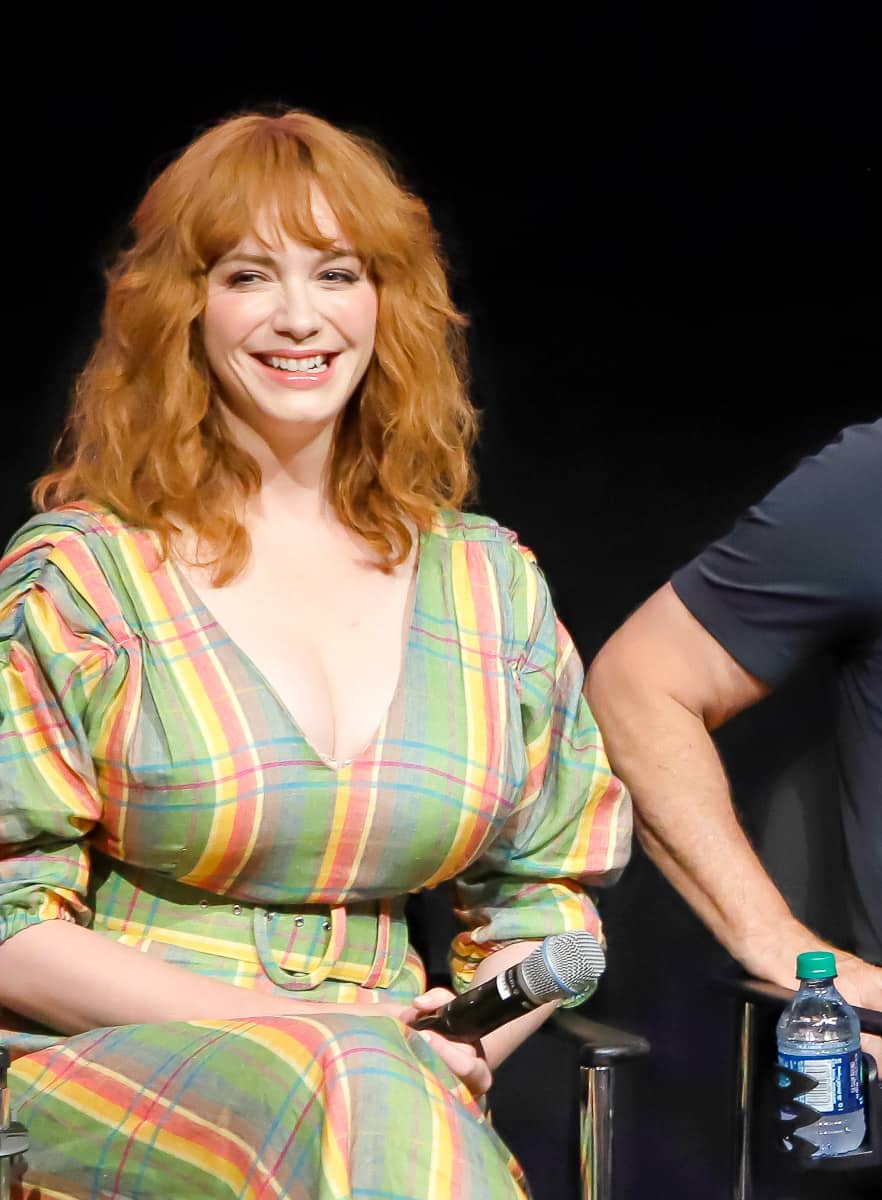 I honestly thought it was a joke that they asked me. I kept thinking there were like three other people up for the same role.
I think that every woman has a vulnerability and strength within her, so I approach probably everything I do in that way. This character, Gabby Gabby, isn't just one thing. She's got this strength, even though she's a baby doll. It was a joy to bring out all those sides to her.
4. Tim Allen on how Buzz Lightyear has grown and evolved.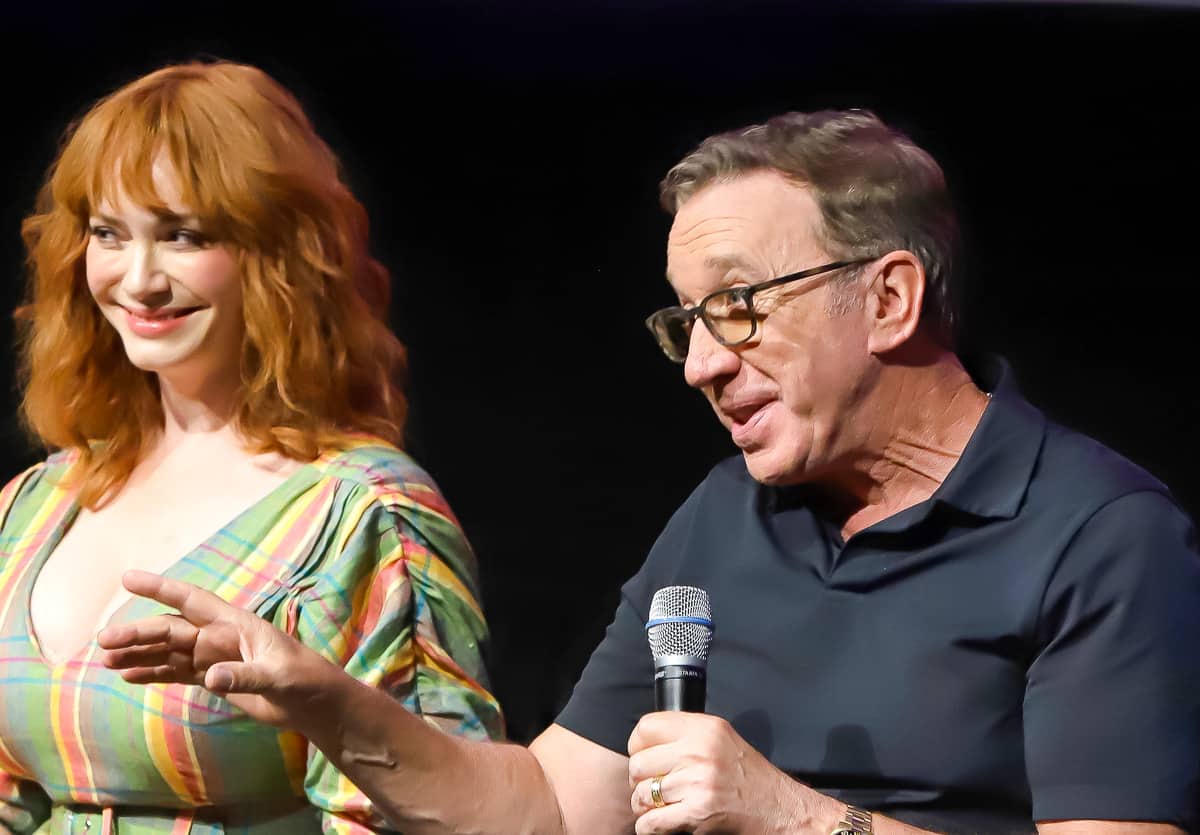 It's funny to watch the whole transition. At one point, Woody is mean and yells, 'You are a toy!' Buzz has always been wonderfully ignorant about who he was, that he was a toy. But his core has always been the same – this authentic, kind of soft-hearted guy.
He's innocent. He's just one of Woody's best friends. The journey through Toy Story is how cool of friends these guys are.
5. Director Josh Cooley on Toy Story 4 when Toy Story 3 was such a perfect end to the trilogy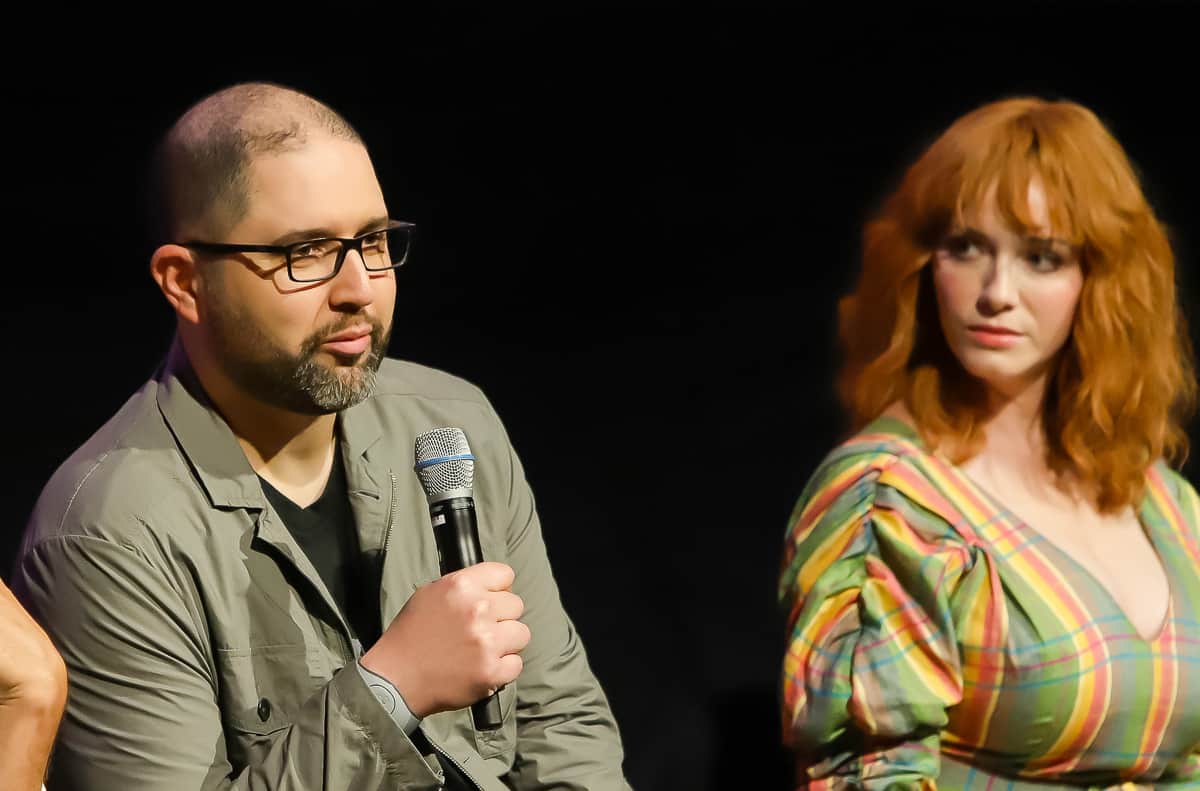 We had the same questions as everyone else. 'I thought you were done with Toy Story.' But we had those questions five years ago when we started. There was tons of responsibility and tons of pressure.
I had a lot of sleepless nights knowing we were going to attempt Toy Story 4, because we love the end of Toy Story 3. We feel like that's the completion of Woody and Andy's story. But there was more of Woody's story to tell.
6. Jonas Rivera answering the question, 'Is Toy Story 4 the last Toy Story movie?'
We sort of joked that we thought Toy Story 2 was the last one. When we finished Toy Story 2, we thought that was the end of the story.
We approached Toy Story 4 as, Toy Story 3 was the end of Andy's story, but Woody is the protagonist in Toy Story 4. this was the final chapter.
As the filmmakers, to be honest, we feel satisfied that this is where you can end it. There's an implied future to all these films and we sort of never say never at Pixar. But as storytellers, we're satisfied with the closing of the chapter.
7. Keanu Reeves on the many facets of Duke Caboom's character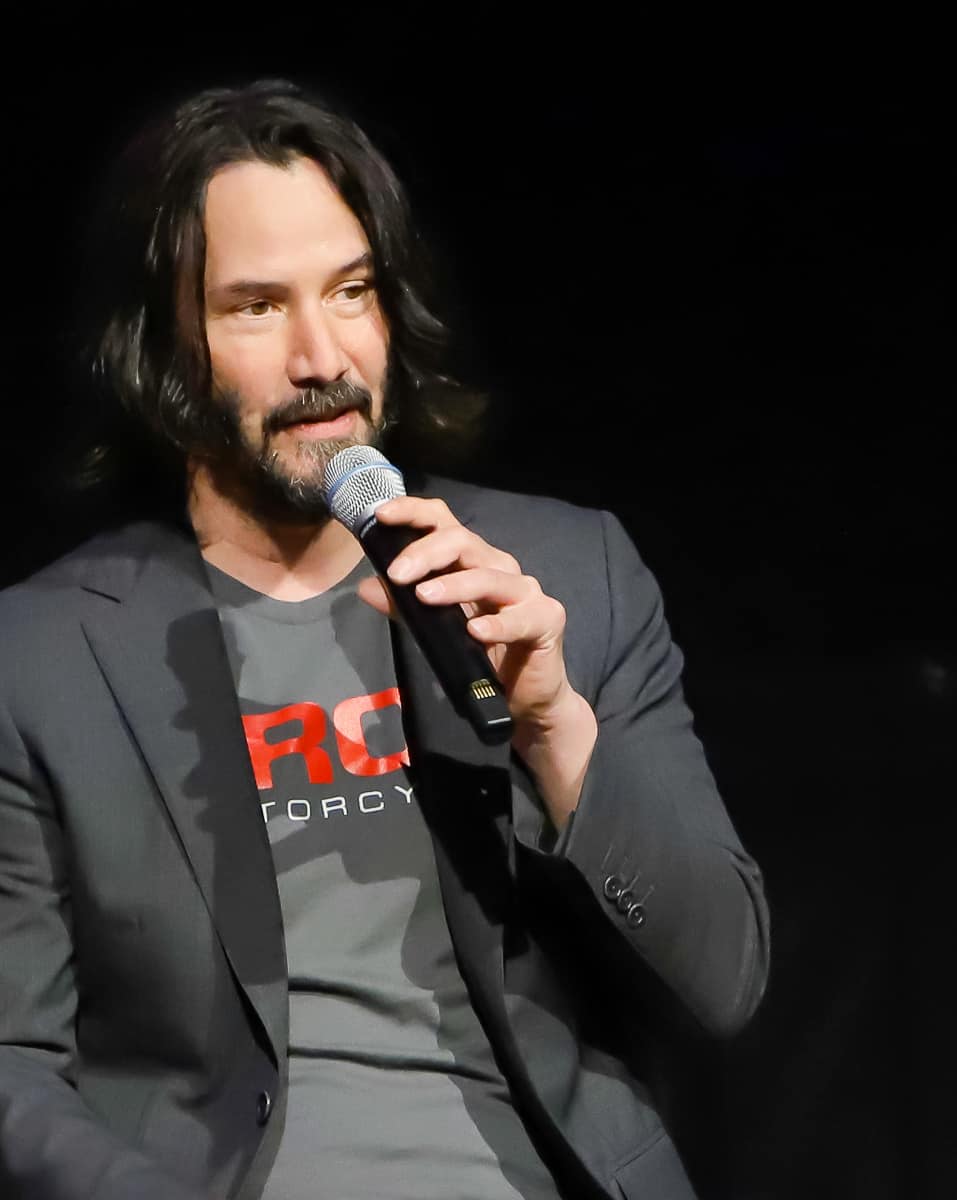 What's cool about Pixar and all the creators of the stories and characters and performances is that we can identify. There are so many different kinds of people going through different things.
Duke Caboom just happened to be a crybaby. He's super with a big heart and brave. He loves life. I think there's a bit of Duke Caboom in all of us.
8. The filmmakers on Duke Caboom being Canadian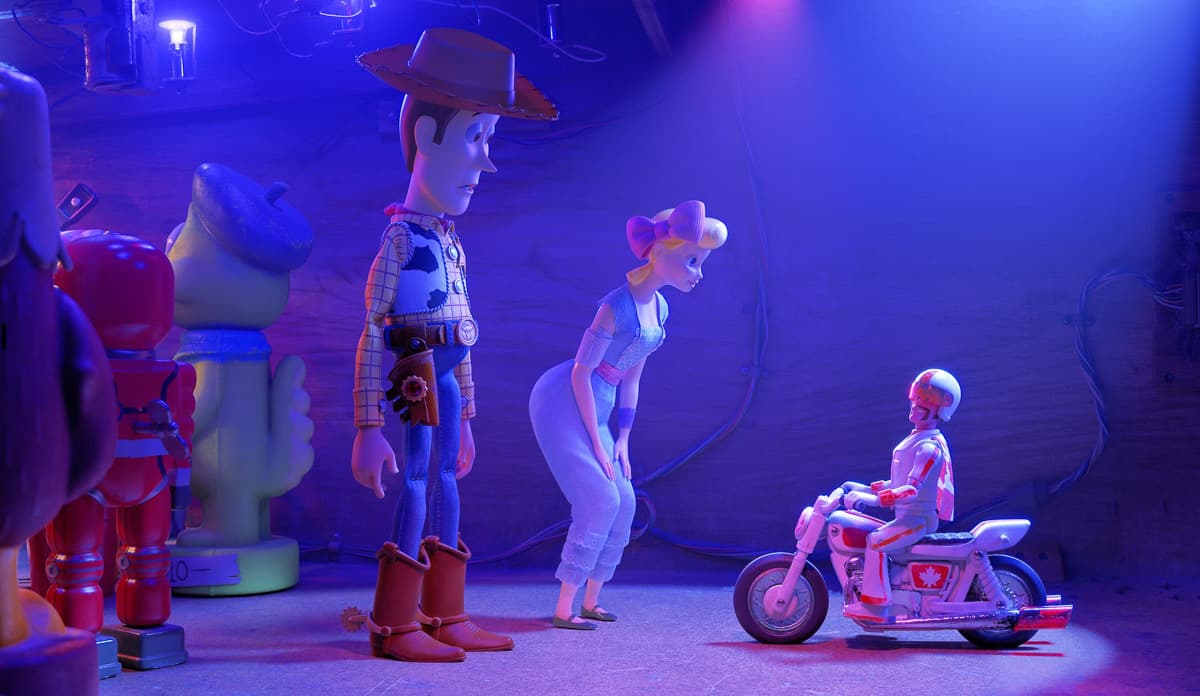 Josh Cooley: It was the plan for Duke Caboom to always be Canadian and wear the Canadian flag from day one. We're so grateful Keanu agreed to the role.
Mark Nielsen: There are a lot of great Canadians that work at Pixar and they all volunteered to animate all the Duke Caboom shots. So he's almost 100% animated by Canadian animators.
Jonas Rivera: Yeah, the Maple Leaf crew. We hung the flag at Pixar when we were shooting that sequence.
9. Keanu Reeves on how he handled voice acting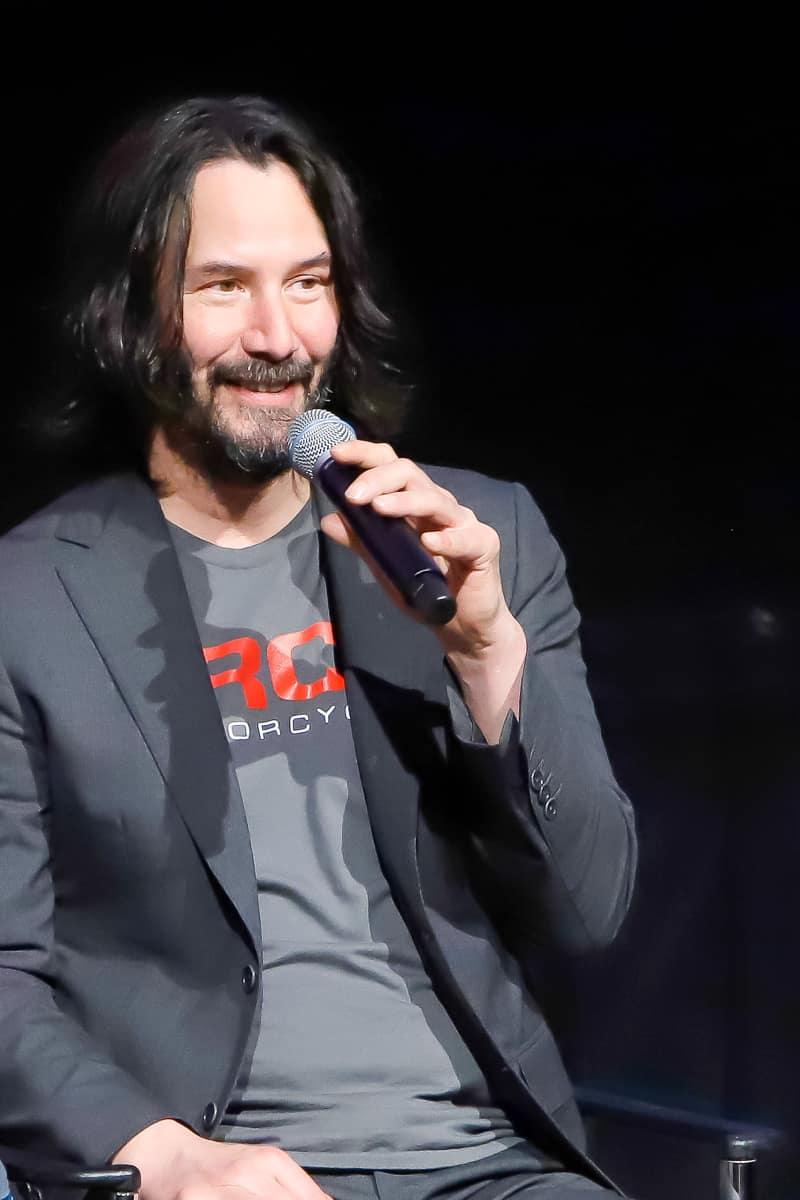 In an odd way, you're doing the same thing. You're finding the emotions of the character. You feel like you're finding the emotion, the timing of the character, it's really the same thing in the the way when you're not doing an animated project.
When I was playing Duke Caboom, I'd go "Kaboom!" to get into character.
10. Tim Allen on what kind of haircut Buzz Lightyear has under his helmet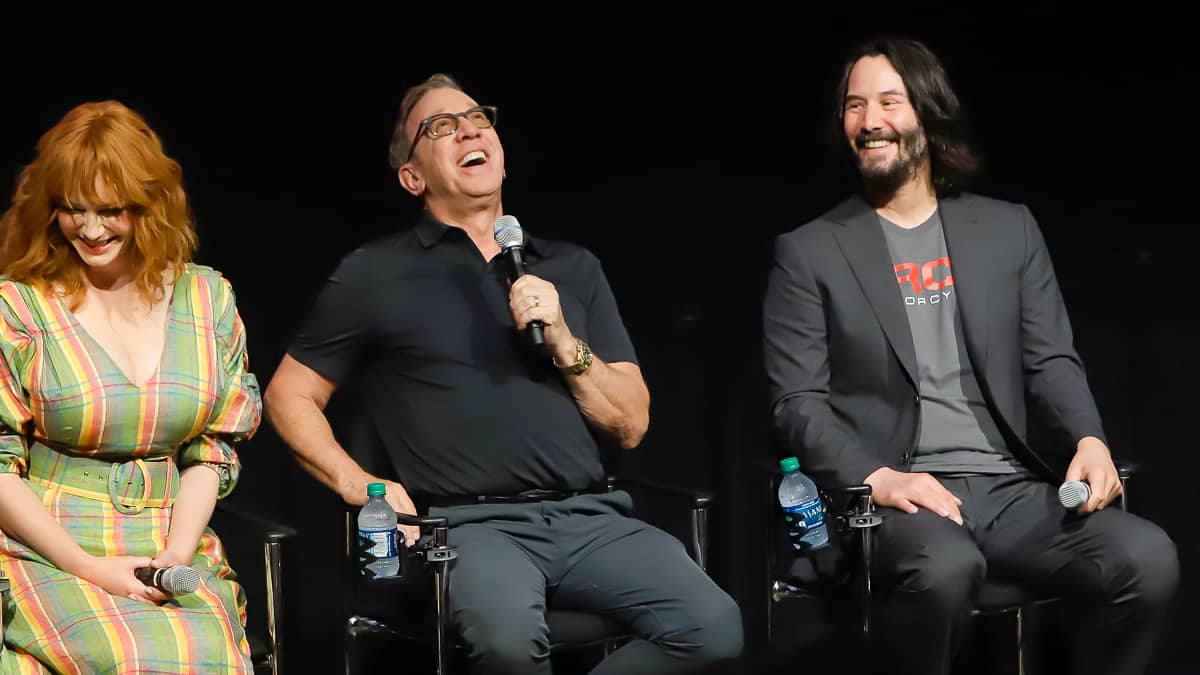 He has Propecia. He has pattern baldness a little. That balaclava he wears, it's for fireproofing.
No, actually, he has a beautiful head of hair under there. it's rather curly. And he's got a man bun under all that.
Toy Story 4 opens in theaters in the United States on June 21, 2019. See your local showtimes here.
About Toy Story 4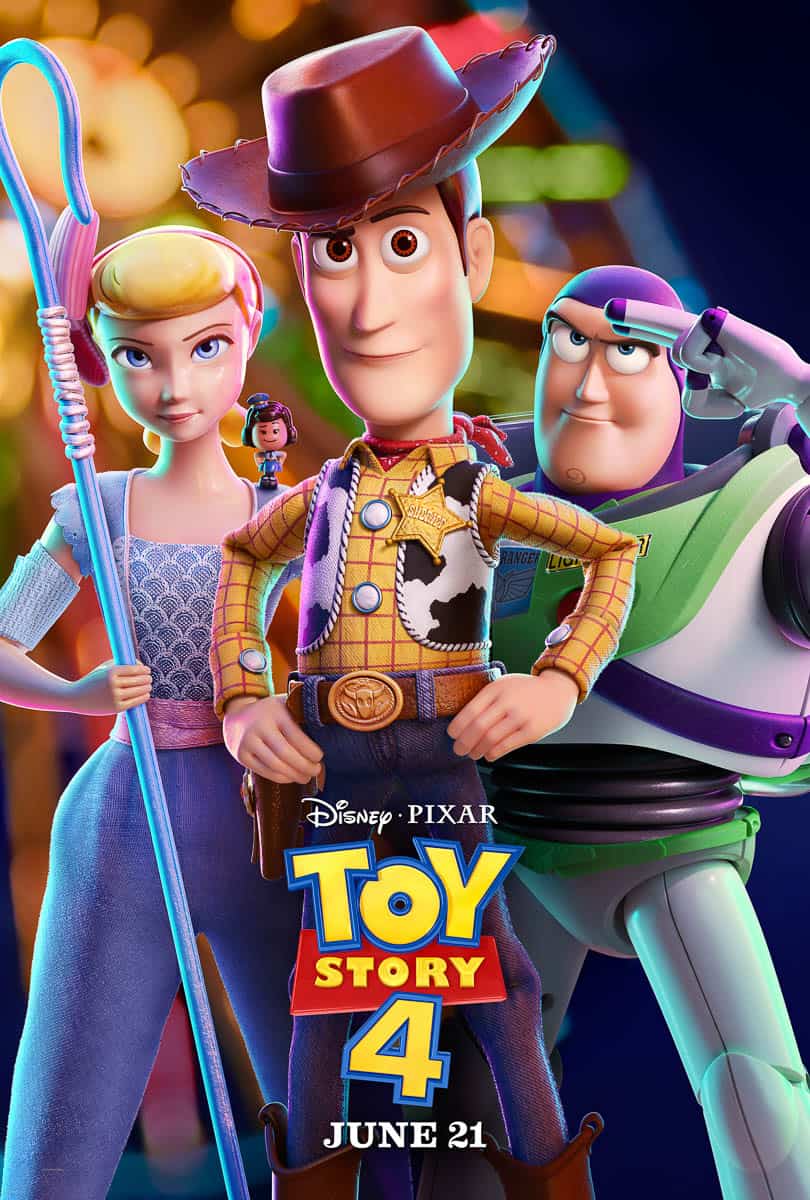 The toys are back on the big screen with an all-new adventure in Toy Story 4. Woody, Buzz and the whole gang find themselves far from home, discovering new friends—and old ones—on an eye-opening road trip that takes them to unexpected places.
Woody has always been confident about his place in the world, and that his priority is taking care of his kid, whether that's Andy or Bonnie.
When Bonnie's beloved new craft-project-turned-toy, Forky declares himself as "trash" and not a toy, Woody takes it upon himself to show Forky why he should embrace being a toy. But when Bonnie takes the whole gang on her family's road trip excursion, Woody ends up on an unexpected detour that includes a reunion with his long-lost friend Bo Peep.
After years of being on her own, Bo's adventurous spirit and life on the road belie her delicate porcelain exterior. Woody and Bo realize they're worlds apart when it comes to life as a toy, but they soon find that's the least of their worries.
Need more? Watch the Toy Story 4 trailer here: