Trademore Reviews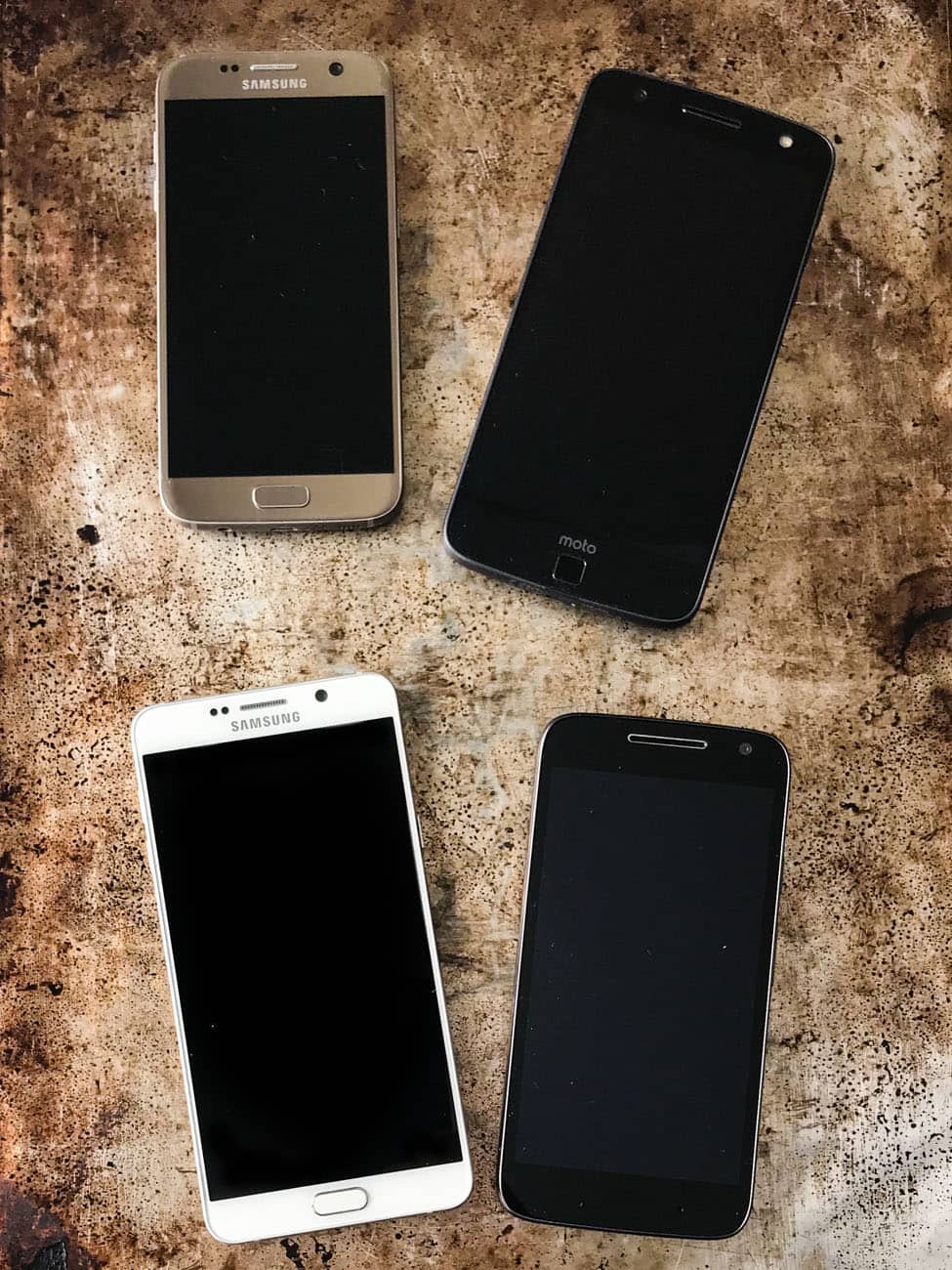 Note: Trademore doesn't buy a lot of cell phone models. Be sure to check Decluttr's electronics buying program – they take a ton of brands and models!
Is phone hoarding a thing? If it is, I might be guilty of it. I have several phones that are no longer in use that still work perfectly fine. They're even in great condition!
Earlier this week, I discovered I had four — FOUR! — recent models of Android phones in excellent condition. I had accumulated them over the past two years and used them all as primary phones for a length of time, then swapped them out for another model.
The worst thing about this is that I switched to an iPhone about six months ago. I also switched my mobile carrier at the same time. That means, while these phones are working and in great shape, I can't even use them with my current carrier! They're literally useless with my current setup.
It turns out now is a great time to trade in your old mobile devices to make extra money for the holiday season, and TradeMore is an excellent way to do it!
Why use TradeMore to trade in devices you're no longer using? I have three reasons:
TradeMore offers the best prices. We have confirmation that payouts on TradeMore are substantially higher than competition. For example, Trademore is paying $411 for an iPhone 7 Plus 128 GB while the top competitor pays $355.
TradeMore does trade-ins for smartphones, tablets AND wearables!
TradeMore pays via a MasterCard Debit card that can be used at any location that accepts MasterCard.
How to trade in your old mobile devices with TradeMore:
Step 1: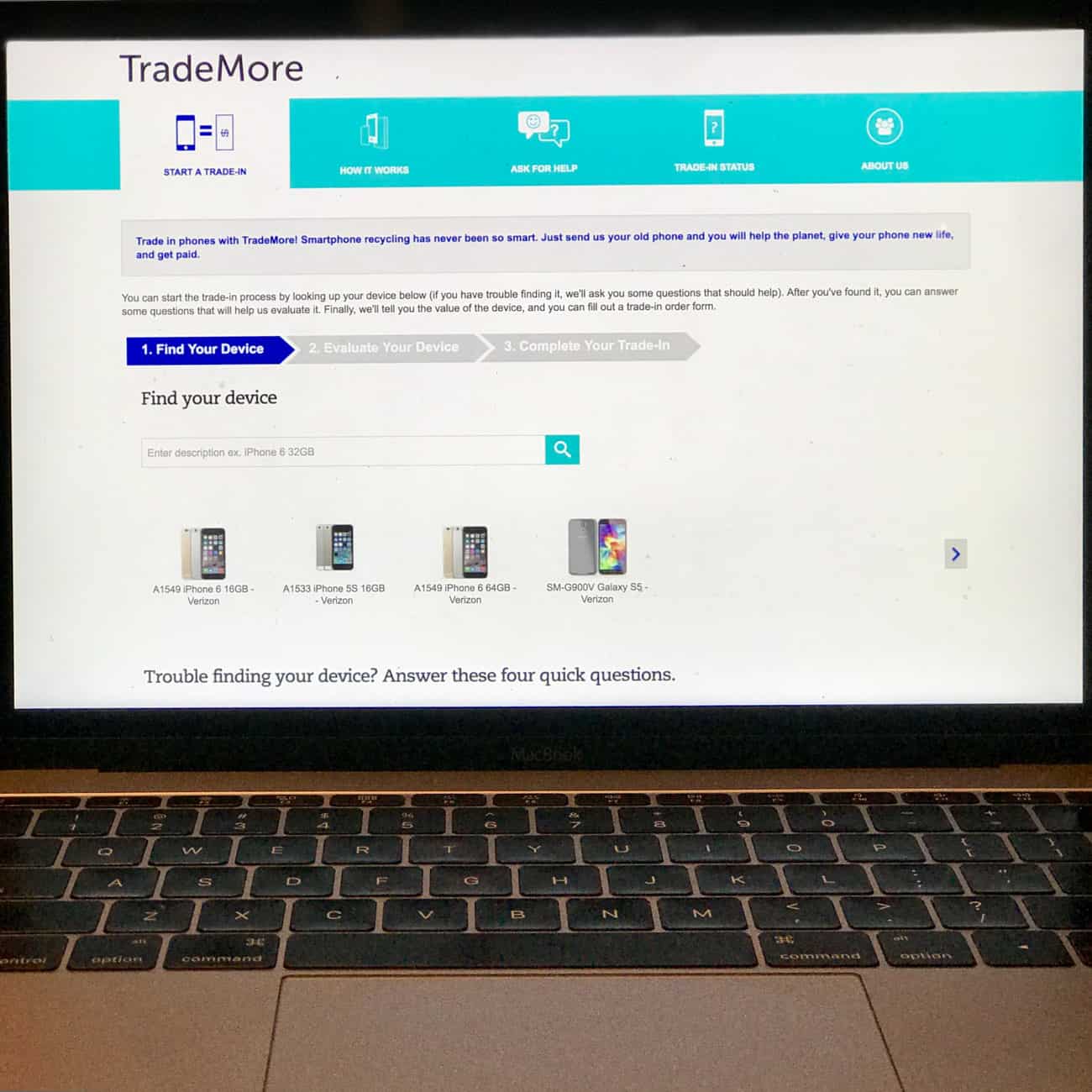 Visit trademoremobile.com and select Start a Trade-In. Use the Find Your Device search box to enter the brand and model of your phone.
You can scroll down a bit to select details of your phone instead of entering them. You can narrow it by carrier, brand and model name instead of entering the details into the search box.
Step 2: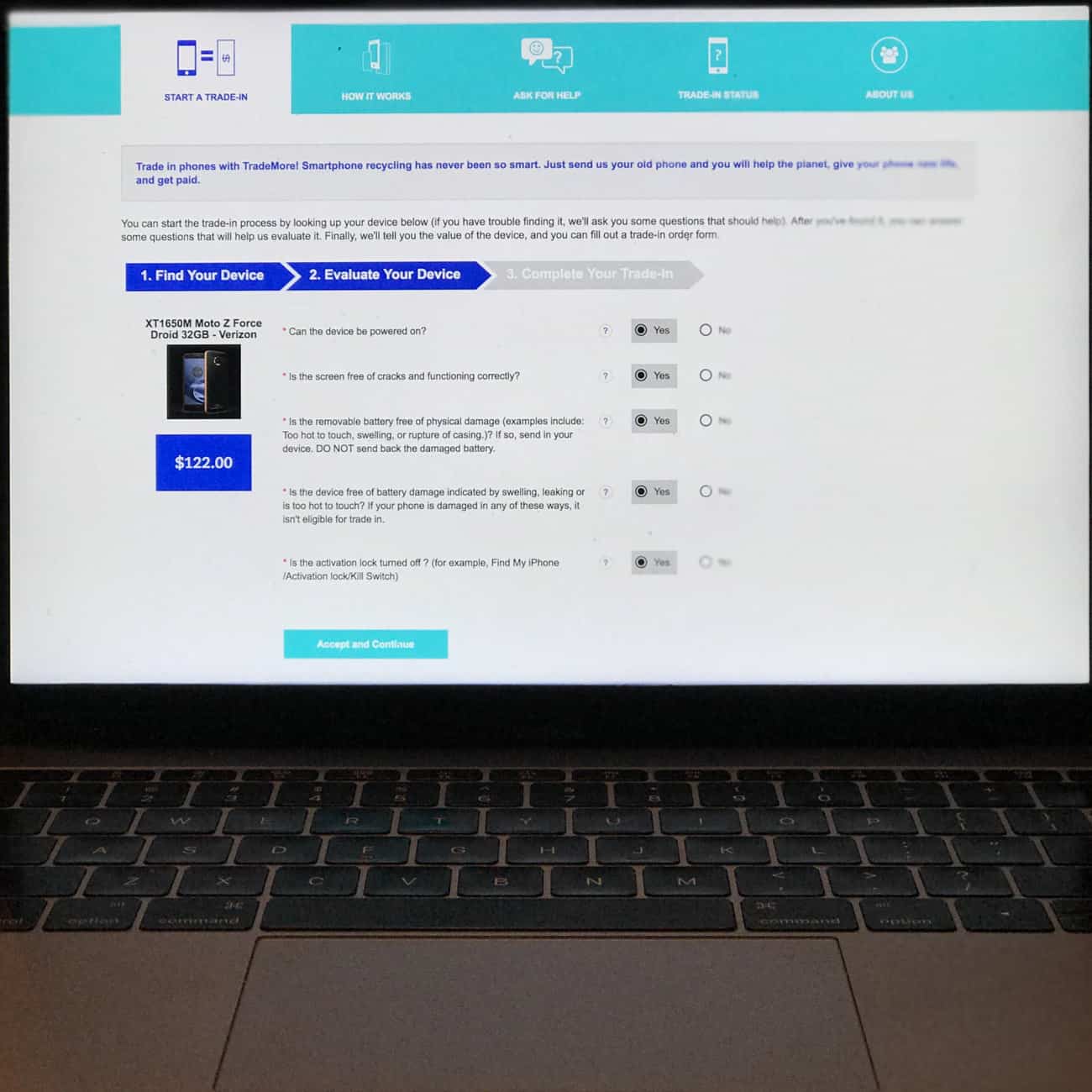 After you find your phone and select it, you'll be taken to a screen to answer a few questions about the condition of your phone.
If you select No to any of them it could reduce the quoted price, but keep in mind that your device will be inspected by TradeMore after it's received and compare the condition against your stated answers. So be honest!
Step 3: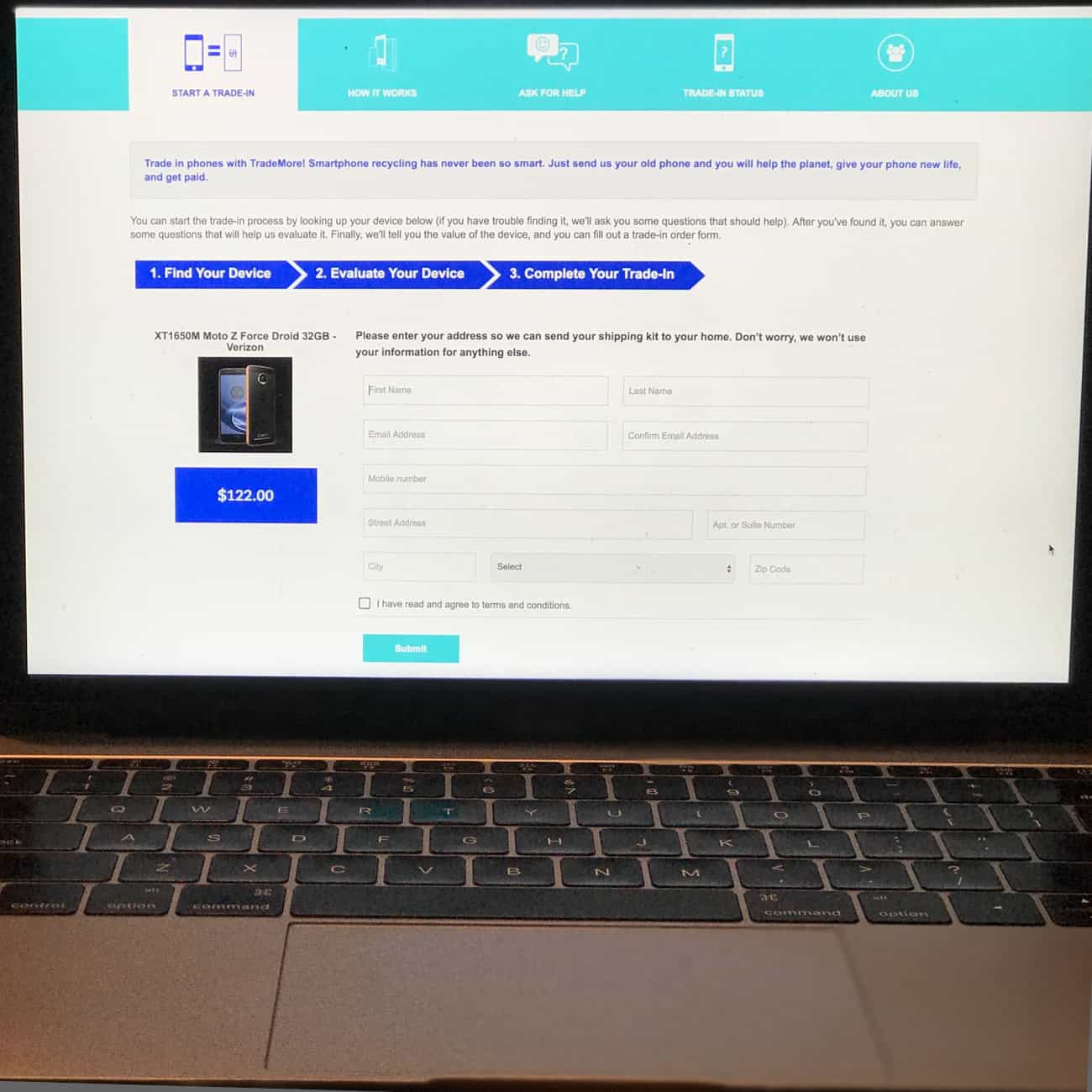 Submit your contact information so TradeMore can send you a padded envelope and prepaid shipping label. You'll use these to send your phone to them.
The whole process took about five minutes. After I submitted my details I immediately received an email in my inbox confirming my phone trade-in.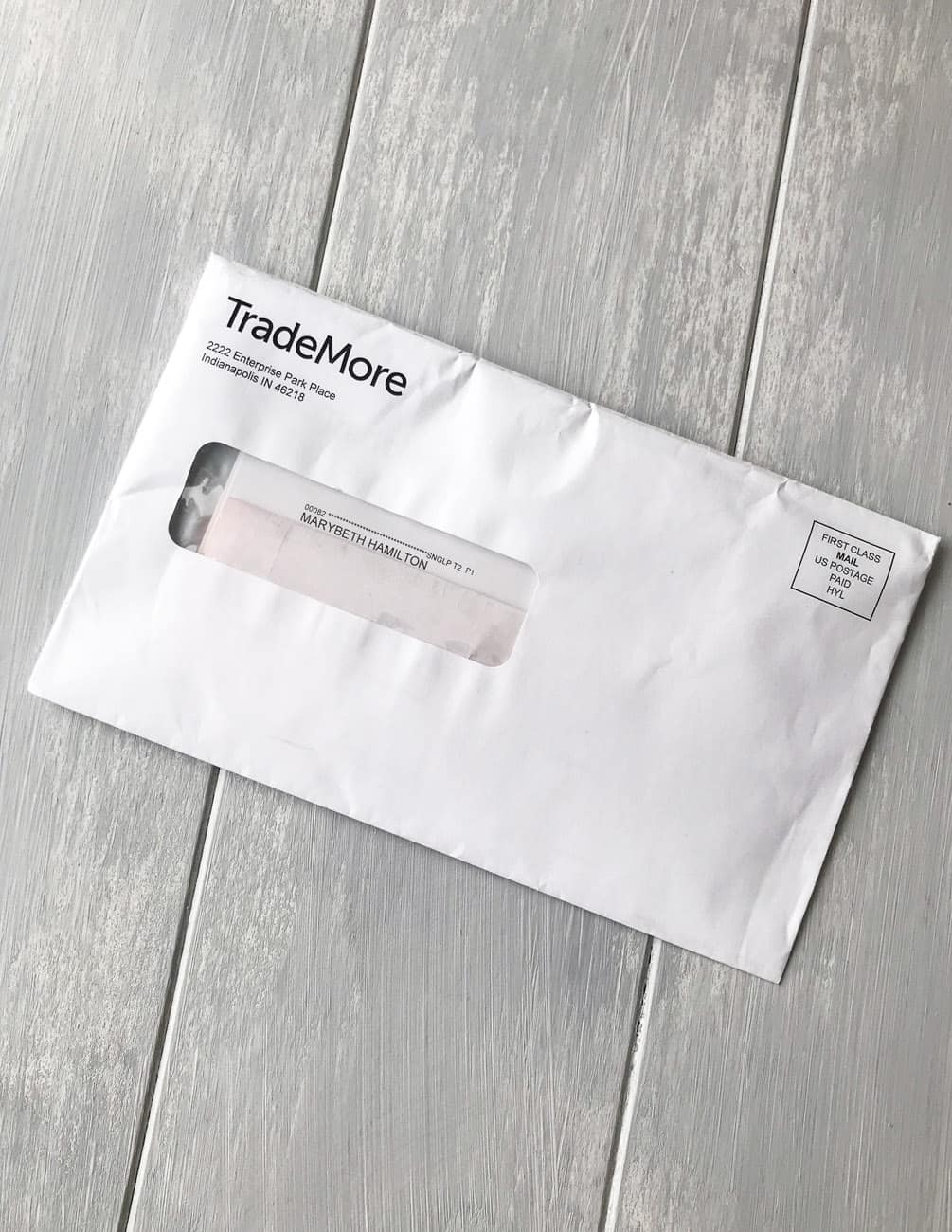 It took about 5 days to receive my little packet from Trademore in the mail. I was expecting something bigger, but it was just a regular envelope.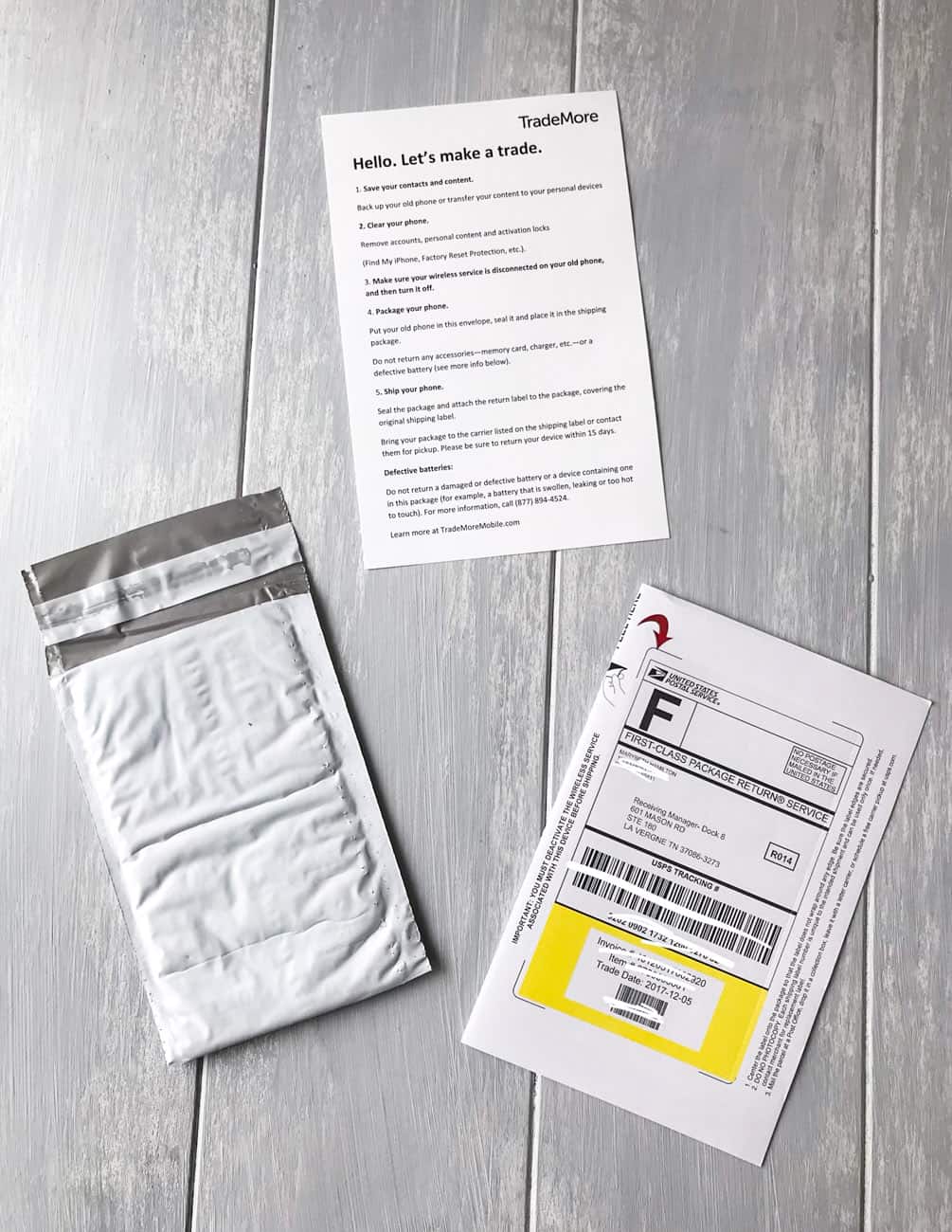 The envelope contained a sheet with instructions, the prepaid label with all my information on it and a padded envelope just big enough to hold my phone.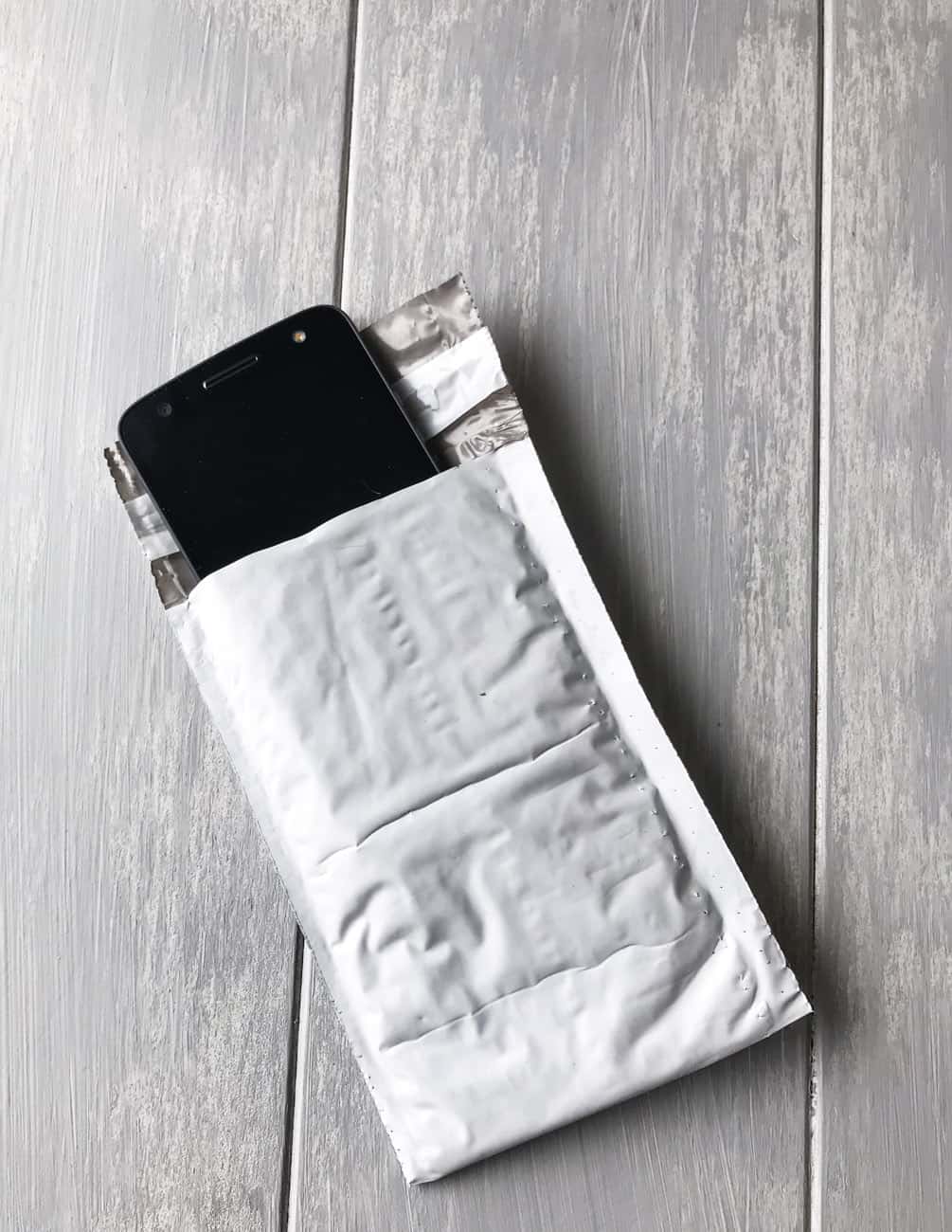 I loved that I didn't have to go back to my email or an online account to reference details for my phone trade-in. Everything TradeMore needs is printed on the label. Unless you mail it without a label, there's no way to make mistakes with the information you're sending along with your phone.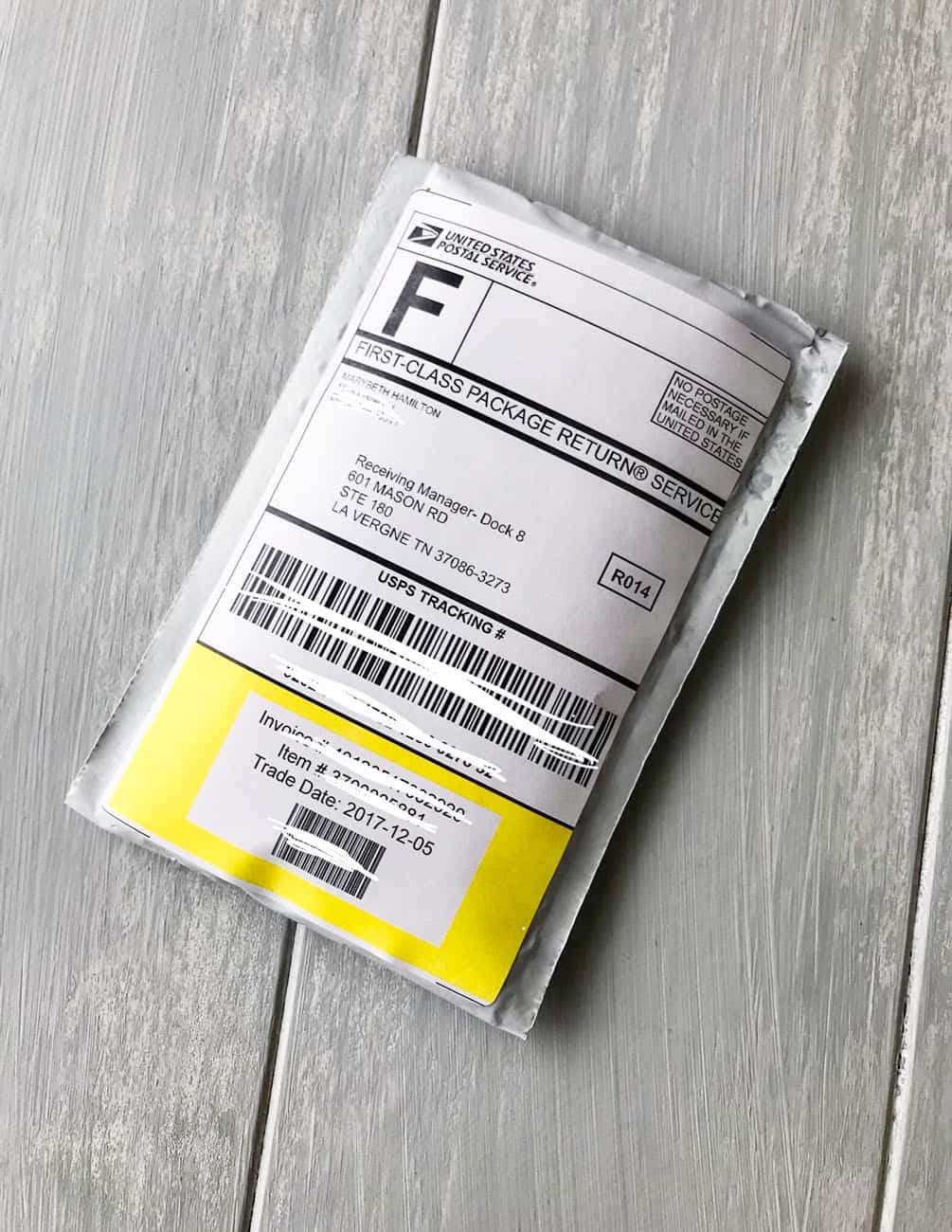 Once your phone is securely inside the envelope attach the label and drop it in any US mailbox.
When the device is received and processed by TradeMore a digital payment will be sent to you!
TradeMore is so easy and it's such an effective way to make some money from devices you no longer need or use. Try it today!
Mandatory disclosures: My blog may contain links to other websites. I am not responsible for the privacy policies of those other website. These affiliate links are not associated with TradeMore.