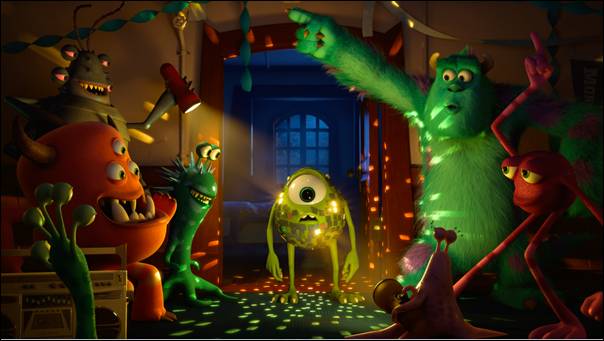 I only recently learned that another Monsters Inc. movie is in the works, and the fun folks at Disney/Pixar are already serving up a little fun for all of us!
"Billy Crystal's an amazing comedic actor," remarked Dan Scanlon, Director, Disney•Pixar's Monsters University. "He gave us so much fun material, we decided to cut four slightly different versions of the trailer. We are so happy to have him back as Mike!" 

You can also watch all four versions of the new trailer and vote for your favorite Mike sleep talking line on the official Monsters University Facebook Page – https://www.facebook.com/PixarMonstersUniversity.

The winning line will be drawn up by a Pixar artist and shared EXCLUSIVELY with the fans of Monsters University. 
Here are links to all 4 of the trailers on YouTube:
Be sure to Like Monsters University on Facebook and vote on your favorite trailer!