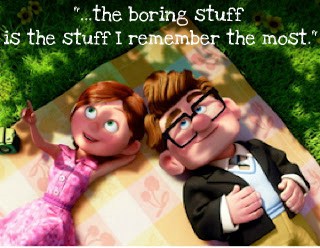 Recent events in my life have brought on deeper thoughts than I've ever had before. I've kissed my husband more, hugged my kids and held their hands at every opportunity, and I've thought a lot about the past 10 years.
Time is made up of memorable and not-so-memorable occasions. We don't need to remember them all, but maybe, each night, we should stop and consider what was important to our babies that day. Doing that gives me some much-needed perspective on our family's priorities and what truly matters.
Life is precious, and I'm trying very hard to be grateful for the simple, lovely moments I've had with wonderful people. Appreciate what you have when you have it; we never know what's around the corner.
See more inspirational parenting quotes when you follow me on Pinterest.