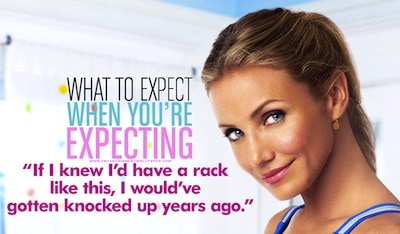 Last Monday, Thanks to Centrum Specialist Prenatal, I was able to take a few readers to the Minneapolis advance screening of What to Expect When You're Expecting.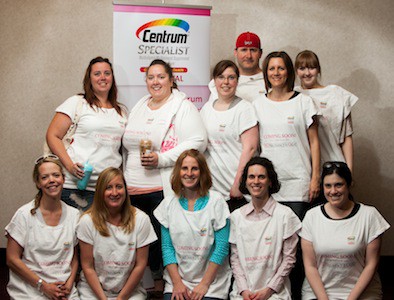 I was able to briefly meet the winners of the Centrum/What to Expect When You're Expecting giveaway and distribute our cute t-shirts before we were ushered through the lobby and concourse to take a group photo. After that, we found our assigned seats and were surprised with our swag bags that were perfect for the expecting moms in the audience: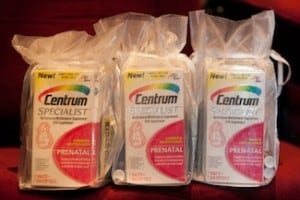 I'm not trying to be funny, but I had zero expectations going into the movie theater. Honestly, it's been  almost 6 months since I've seen a movie in a theater, and, I can give you a list of all the movies I've seen at a theater in the past two years:
Puss in Boots
The Muppets
Tangled
Toy Story 3
Of course, I knew the movie was about pregnancy but you can imagine why I didn't care if it was a comedy, a drama or any other genre. I had no idea who was starring in the movie, and I had no clue what story would be told. All I knew was that it was made for grown-ups, so I was ready to sit down and watch it!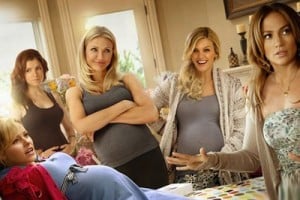 It didn't surprise me to that five different couples at various stages of parenthood were introduced near the beginning of the movie. Those stages were a bit predictable, but it didn't bother me one bit. It was fun to see one couple starting the adoption process, another couple surprised by an unexpected pregnancy, another conception as a result of a one night stand, one in a May-December relationship and another who had been trying to conceive for two years.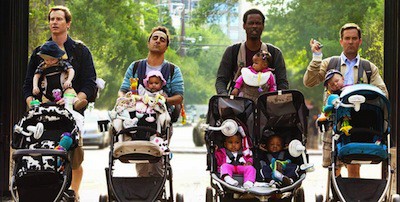 What did surprise me was how hilarious I found the movie. I was doubled over laughing at a few different times during the evening, and it seemed that the entire audience was enjoying it just as much as I was.
I was also touched during a few different scenes throughout the film. There was once scene that moved me to tears, and a few that left me smiling and remembering my own pregnancies and the different emotions I experienced throughout those nine months.
I'm obviously not a professional movie reviewer. I'm also not a movie expert. I'm just a mom who enjoys funny movies with storylines that aren't too childish or contrived. This movie is made me laugh really hard, it made me cry a tiny bit, an it left me feeling happy that I watched it.
What to Expect When You're Expecting will likely make you laugh, too. I highly recommend it!
I am participating in a sponsored campaign hosted by Centrum Specialist® Prenatal multivitamins. I received compensation for this post. While all opinions stated are my own, I make no claims about Centrum Specialist® Prenatal as a product or its effectiveness.