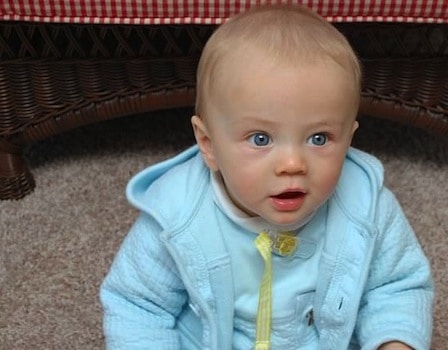 My first baby was born just days after one of his cousins. While we were both pretty wrapped up in our new babies, I distinctly remember one conversation I had with my sister-in-law soon after giving birth. Both of us were riding that unique roller coaster of emotions that comes from being new parents. We were exhausted, exhilarated and a little insecure about what we were doing.
As we chatted she told me that she had recently spoken to her and my husband's aunt on the phone. As she explained to her aunt that she struggled when her new son cried, her aunt said, "He's still learning how to be a baby and you're still learning how to be a mom." 
Those words have stuck with me for the last four years. Over time, I've realized that my babies have taught me how to be a mom. As newborns, they helped me find my softer, gentler side to aid in soothing them and keeping them happy. As developing babies, they helped me dig deep and find that nurturing core that only wanted what was best for both of them.
Bringing Haiden to daycare 90 days after he was born required me to find strength to deal with emotions I didn't know existed. Although it was planned, finding myself pregnant 3 months after giving birth made me embrace my hormones, my up-and-down "Am I crazy?" feelings and figure out how to overcome some deep fears. Quitting my job a year later to stay home with both of my little ones required even more strength to find the courage to do what I wanted and needed to do for my family.
I thought I was on my way to "having it all" before I had kids. Now, I realize I was only a fraction of the person I used to be, and I had no idea what "it all" was.
Being a parent has taught me everything about what's important in my life, and it truly has helped me find my own ideal balance of softness and strength.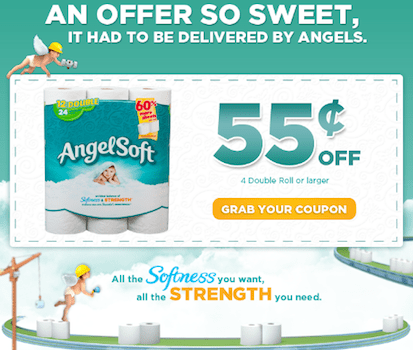 An Ideal Balance of Softness and Strength™. Angel Soft® gives your family the right quality at the value you love. For a limited time, Angel Soft is offering a great printable coupon to save $0.55 on a pack of 4 double rolls or larger of Angel Soft toilet paper! Go to Facebook and print your coupon today.
Disclosure: This article was provided by Georgia Pacific. All opinions expressed are 100% my own.