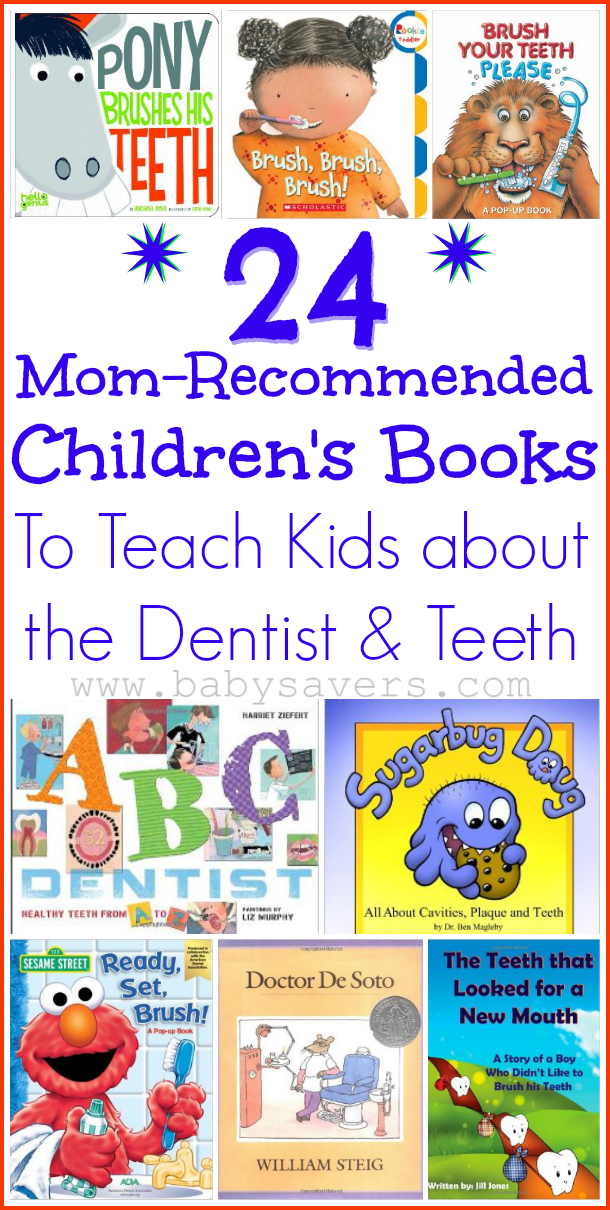 There are plenty of benefits to introducing little ones to dental health at an early age, and reading children's books about the dentist is a natural way to do it.
In addition to teaching kids about dental health, reading books about teeth also helps mitigate or head off any misplaced fears of the dentist.
It's been said that most children are afraid of the dentist because it's an unknown experience. Reading books about the topic gives little minds specific images and ideas to think about, making the idea of the dentist a lot easier to swallow.
Children's Books About the Dentist
These 24 books I found about teeth and the dentist are all very popular and have excellent reviews by moms and/or dental health professionals.
I highly recommend reading the reviews in addition to the book description to make sure the book fits your needs. I was very impressed with how thoughtful and thorough a lot of the reviews were!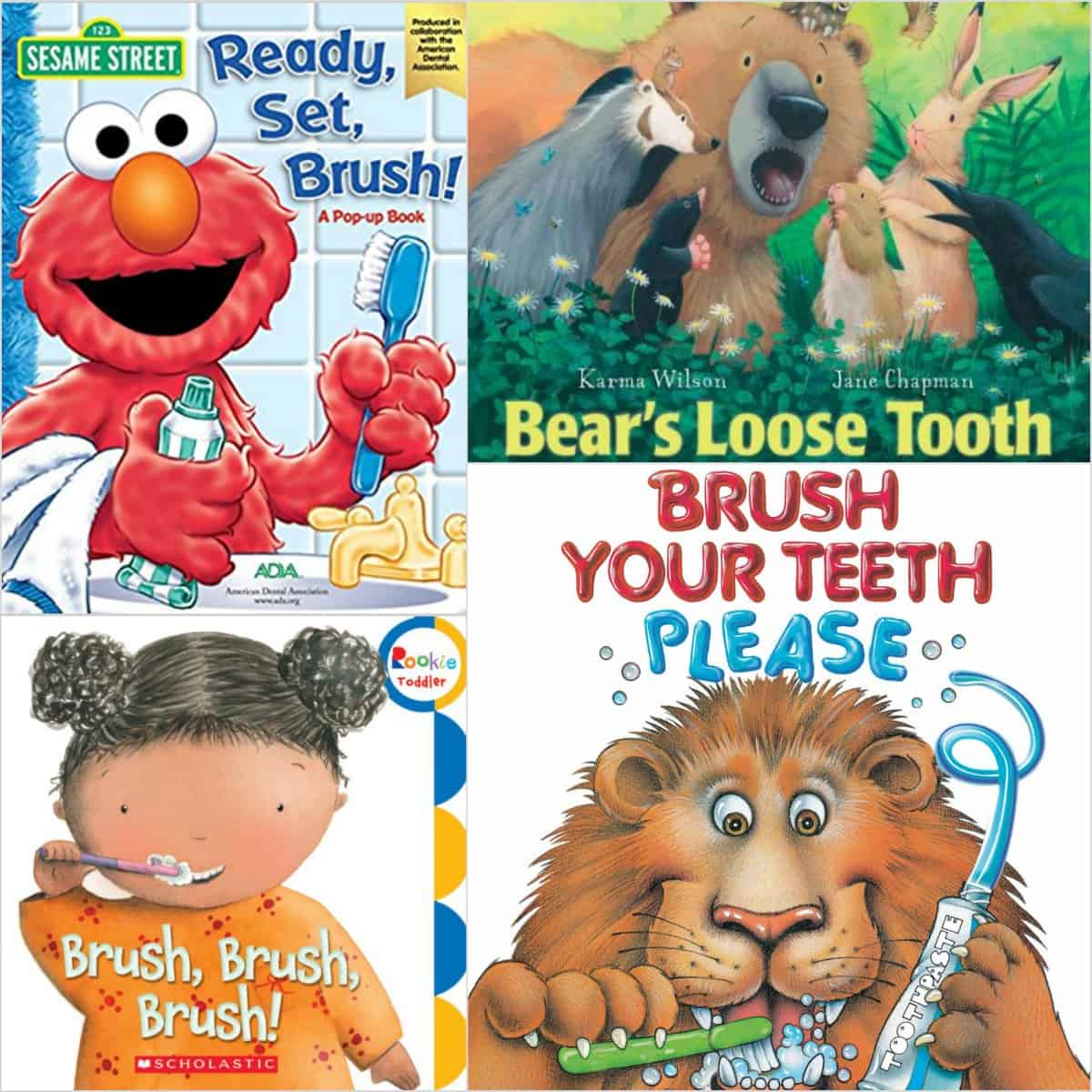 Brush Your Teeth, Please: A Pop-up Book by Leslie McGuire
Brush, Brush, Brush! (board book) by Alicia Padron
Bear's Loose Tooth (board book) by Karma Wilson
Pony Brushes His Teeth (board book) by Michael Dahl and Oriol Vidal
Melvin the Magnificent Molar by Julia Cook and Laura Jane
Sesame Street Ready, Set, Brush by Che Rudko
Just Going to the Dentist (Little Critter) by Mercer Mayer
Dora Goes to the Doctor/Dora Goes to the Dentist by Robert Ruper
ABC Dentist: Healthy Teeth from A to Z by Harriet Ziefert and Liz Murphy
Doctor De Soto by William Steig
The Berenstain Bears Visit the Dentist by Stan & Jan Berenstain
The Teeth that Looked for a New Mouth: A Story of a Boy Who Didn't Like to Brush his Teeth by Jill Jones
Sugarbug Doug: All About Cavities, Plaque, & Teeth by Dr. Ben Magleby
Cassandra Gets Her Smile Back: Teaching Children to Care for Their Teeth by Sherri Alpert
Truman's Loose Tooth by Kristine Wurm
Little Rabbit's Loose Tooth by Lucy Bate and Diane DeGroat
Flossy and Toothy Save Your Smile by Melissa Larsen and Sherrie Molitor
Who Needs Teeth by Sally Huss
The Tooth Book: A Guide to Healthy Teeth & Gums by Edward Miller
Open Wide: Tooth School Inside by Laurie Keller
I Love to Brush My Teeth by Shelley Admont
Maisy, Charley and The Wobbly Tooth by Lucy Cousins
Fancy Nancy and the Too-Loose Tooth by Jane O'Connor
How Many Teeth by Paul Showers
My Wobbly Tooth Must Not Ever Fall Out by Lauren Child
Loose Tooth by Lola M. Schaefer
If you're buying any of these children's books about the dentist to help your child start using a toothbrush, here are a few recommended toothbrushes for babies and toddlers: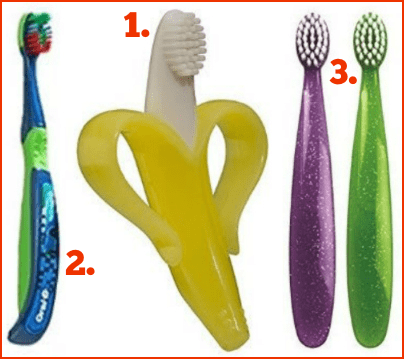 The bestselling Baby Banana toothbrush is intended to "make brushing a fun experience as early as 3-4 months."
The Oral-B Pro-Health Stages My Friends kids' toothbrush is for children ages 2-4. It's "sized to surround and clean their teeth and reach tricky back teeth while protecting their tender gums."
The Radius Totz is made for ages 18 months and up. It's made from bpa-free and FDA-approved materials. The "smoothly tapered handle is designed to fit both growing toddler's hands and a parent's larger grip.
Have you read any of these children's books about the dentist? Do your little ones have any favorites? Are there any other similar books you'd recommend?