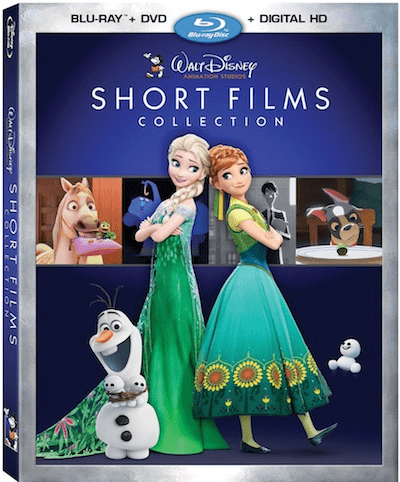 One of many things that sets movies from Walt Disney Animation Studios apart from others is the recent addition of Disney short films that are shown before the feature film when it's released in theaters.
I mentioned it when I talked about my experience with Feast (originally shown before Big Hero 6):
One aspect of that special experience in recent years is the addition of an animated short that's shown just before the feature film starts. It's often a surprise, it's always fantastic and it leaves moviegoers with one more thing that makes them feel like what they just did, what they just saw, was more than just going to a movie.
While Disney Pixar has already released both Pixar Short Films Collection Volume 1 and Pixar Short Films Collection Volume 2, this is a first for Walt Disney Animation Studios.
The Walt Disney Animation Studios Short Films Collection is the first release of short films on DVD and Blu-Ray! My family watched it a few nights ago for a movie night, and it was wonderful from start to finish!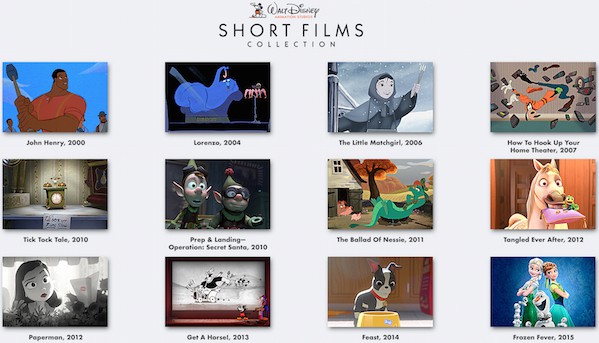 From Walt Disney Animation Studios comes an extraordinary new collection of award-winning and beloved short films featuring Disney's Frozen Fever, starring Anna, Elsa, Olaf, Sven and Kristoff, and the Oscar®-nominated Lorenzo (Best Animated Short, 2004).

The Short Films Collection includes contemporary shorts starring classic characters, such as the groundbreaking 2013 Mickey Mouse cartoon, Get A Horse! And the holiday treat Prep & Landing: Operation: Secret Santa, as well as celebrated Oscar winners Paperman (2012) and Feast (2014).

Enjoy them together for the first time in this must-own collection with all-new extras including an inside look at the Disney Animation shorts, featuring introductions and interviews with the acclaimed filmmakers themselves.
There are 12 short films featured on the Blu-ray and DVD, and the running time 79 minutes, so you definitely get your money's worth ☺
I can tell you that there both of my kids enjoyed all the shorts, but there definitely a few favorites in our house…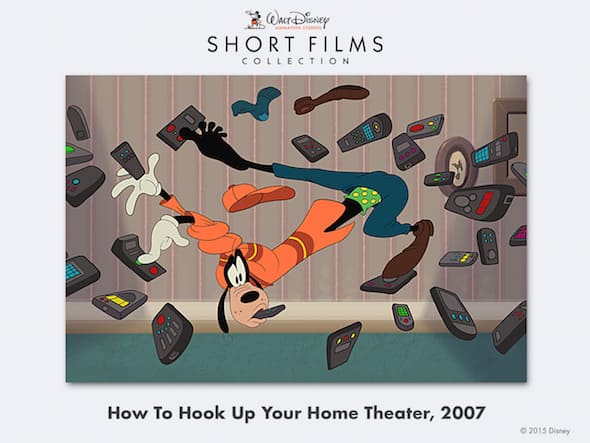 Haiden's favorite was How to Hook Up Your Home Theater starring Goofy.
If you're a fan of old school Mickey Mouse and Donald Duck cartoons that used to run on the Disney Channel a long time ago, you'll love this. I laughed out loud more than once while watching it!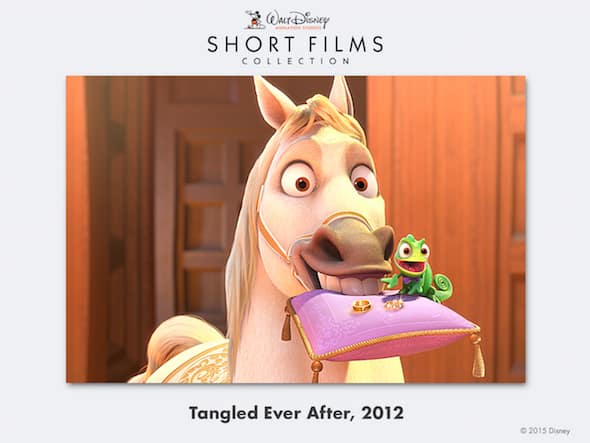 Piper's favorite was Tangled Ever After, which is fantastic. It's so fun to see some of my favorite characters come back for a an encore performance!
My husband's favorite was Feast. I can definitely get on board with him for that! Feast is sweet and a tiny bit sad and a lot of adorable.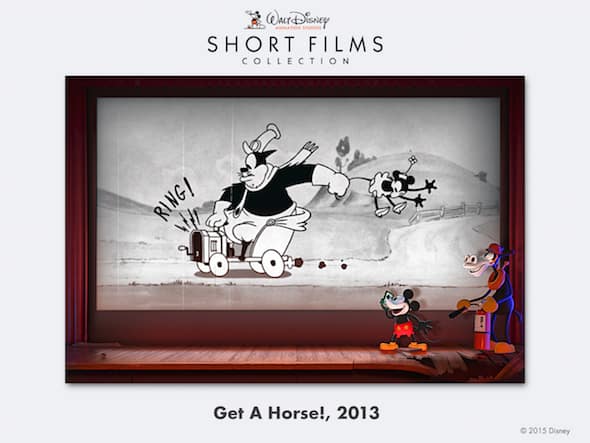 My own favorite is hard to pin down, but I finally landed on Get a Horse. It's really incredible to see new and old come together, and I feel like animators outdid themselves honoring the classic characters.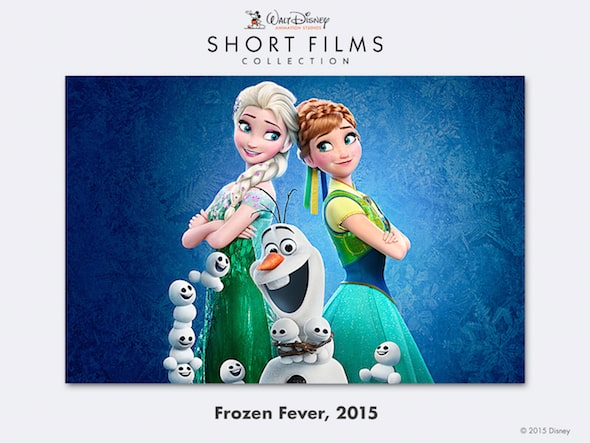 As a family, we're all crazy about Frozen Fever!
Don't miss these Frozen 2 coloring sheets and the best Frozen 2 quotes from the movie!
Remember I told you I'm at least a little bit in love with Josh Gad, who voices Olaf the snowman? It's no surprise that Olaf steals the show in this short film. Further, the amount of details and happiness that fits so nicely into just a few minutes of film is astounding!
The Walt Disney Animation Studios Short Films Collection is available in a Blu-Ray, DVD + Digital HD combo pack with an MSRP of $39.99. Right now it can be purchased for 50% off the list price, so it's just $19.98!
The film can also be purchased on Disney Movies Anywhere or steamed on Amazon Instant Video starting at $14.99.