Keep kids busy at home with this DIY kinetic sand recipe! This easy recipe with just four ingredients provides hours of hands-on sensory fun for all ages!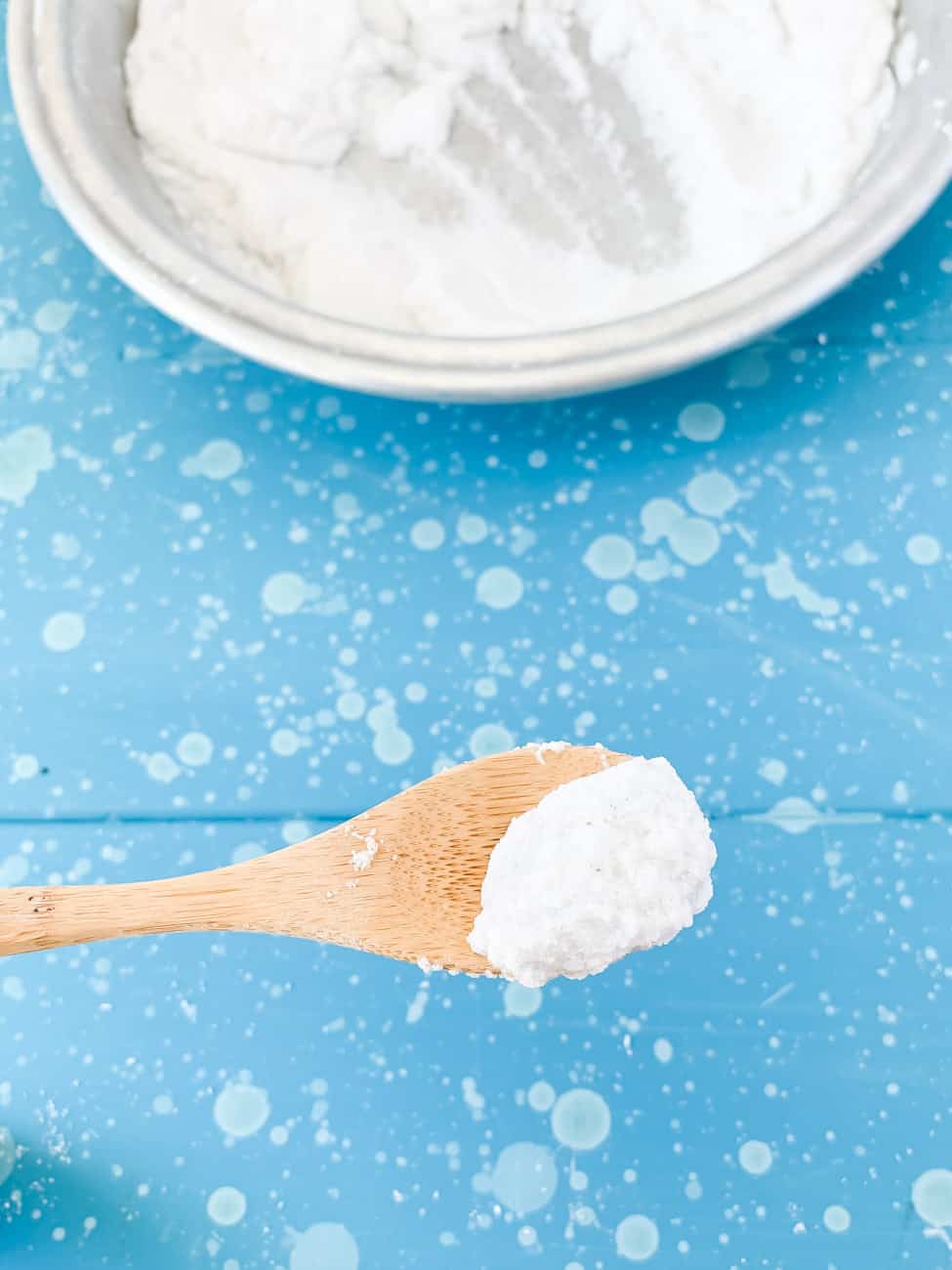 DIY Kinetic Sand Recipe
Recently I've been coming up with more and more fun things to do with kids at home. Because sometimes circumstances force you to be stuck inside, and most kids aren't great at keeping themselves busy.
As a parent, it's my job to give my kids something to do. I want them to have freedom and independence, so they should find things to do on their own.
At the same time, there's nothing wrong with serving up an activity or two. Giving kids a project that occupies their hands and minds for a while is a win-win situation!
We've been having fun with lots of different indoor activities, like making glitter slime, glow in the dark slime and this cool ocean slime with clear glue. We've also made homemade playdough and homemade bubbles that are safe for indoor use.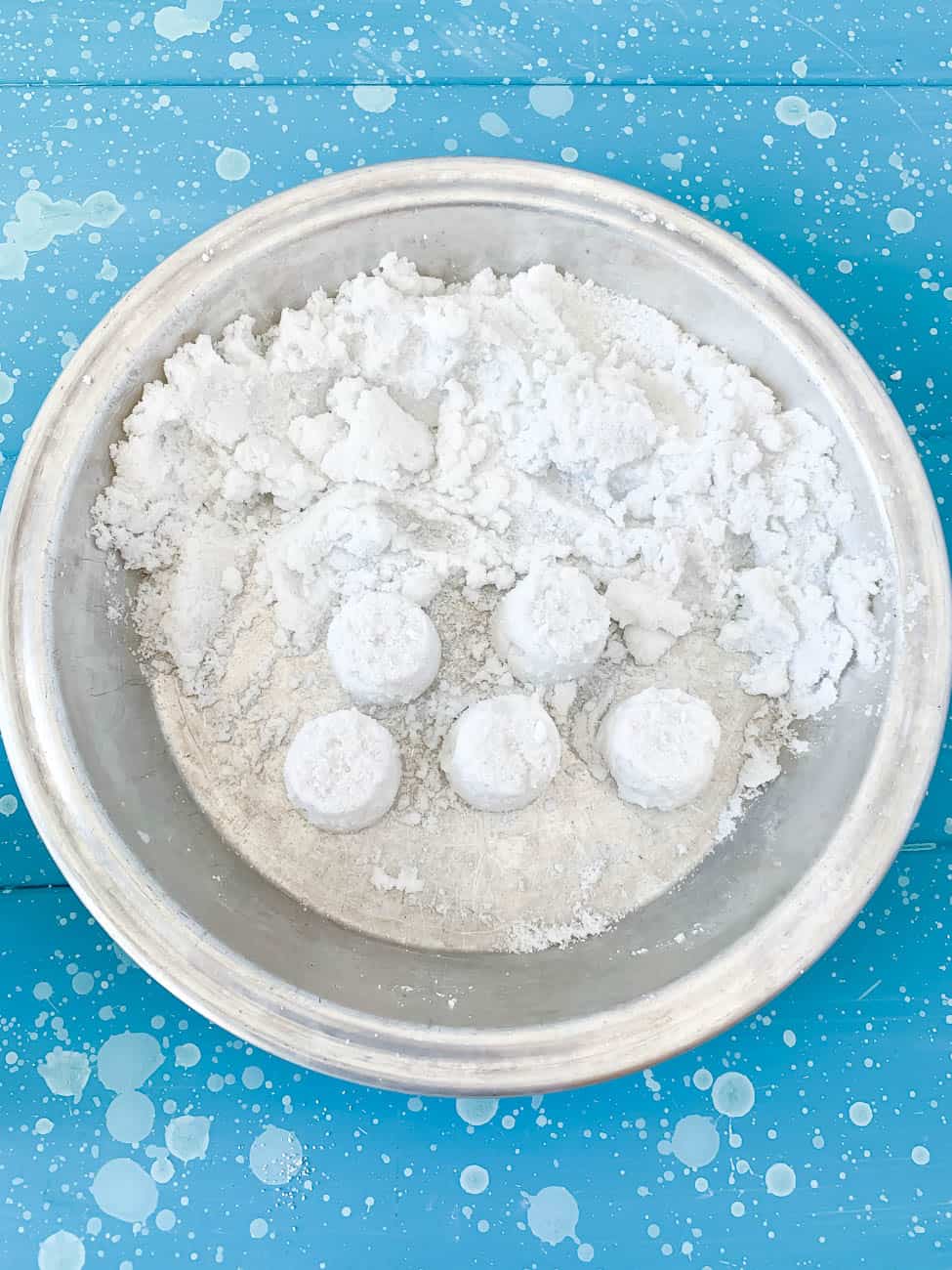 So today we're onto a new project! I recently wondered, can you make kinetic sand at home? A quick call to my sister gave me the answer that I wanted to hear: yes, you can make homemade kinetic sand!
What is Kinetic Sand?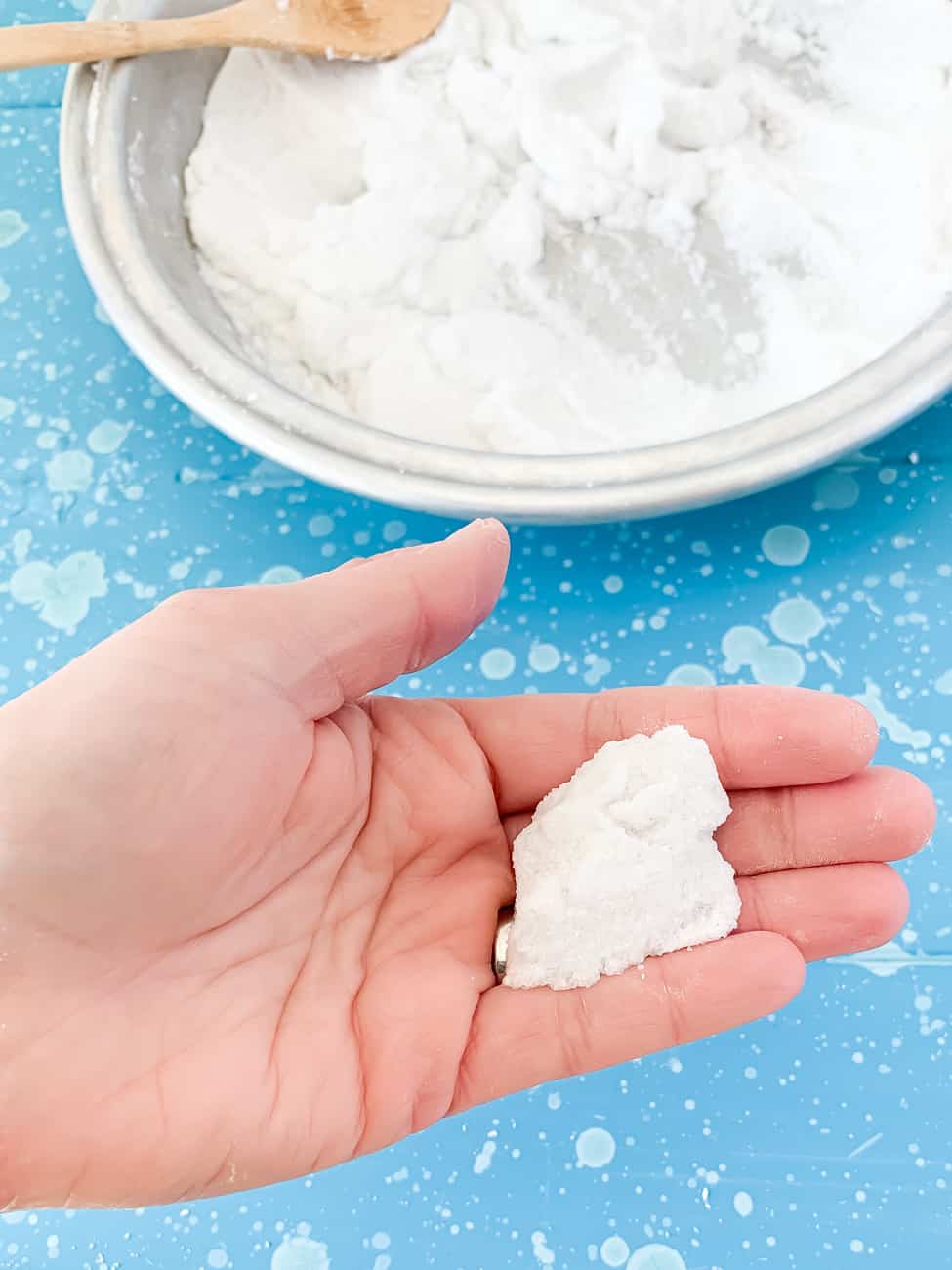 Kinetic sand is squeezable sand you can't put down. You can shape it and mold it to create sand art. It's kind of like wet beach sand that molds extraordinarily well and stays together.
Kinetic sand became super popular a few years ago as a fantastic sensory activity, but the price tag makes it less fun for parents. Instead of buying it, you can easily mix up some DIY kinetic sand for a lot less money. And I have the recipe for it!
I like recipes and DIY projects that are simple, like my 2 ingredient DIY hand sanitizer and 3 ingredient DIY hand sanitizing wipes. So I love that this recipe only has four ingredients. It also requires just a few supplies to turn those ingredients into a super fun substance.
DIY kinetic sand supplies
1 plastic or metal bowl
1 spoon
A 1 tablespoon measuring spoon
A 1 cup measuring cup
A note on your supplies: You can use any bowl you want, it doesn't have to be plastic or metal. Just be warned that you're using real sand, which tends to scratch a lot of different surfaces. You know, like sandpaper does. Don't forget that it can scratch your spoon.
Ingredients
3 cups sand
2 tablespoons cornstarch
1 tablespoon liquid hand soap
6-12 tablespoons water
Here are links to ingredients you can order on Amazon. Make sure to click the yellow button to check the current prices.
Mrs. Meyer's Liquid Hand SoapSee more details
Corn StarchSee more details
Sandtastic Sparkling White Play Sand, 25 lbsSee more details
Notes about your ingredients:
You can use any kind of sand. I used 3 bags of decorative sand from Dollar Tree. It comes in a .77 pound package, which is almost exactly one cup. You can also use play sand, fine sand or real sand from the beach.
The color of your soap may change the color of the kinetic sand. I used a very pale blue and my kinetic sand remained white, but keep it in mind if your soap is tinted.
The total amount of water varies depending on the consistency you like.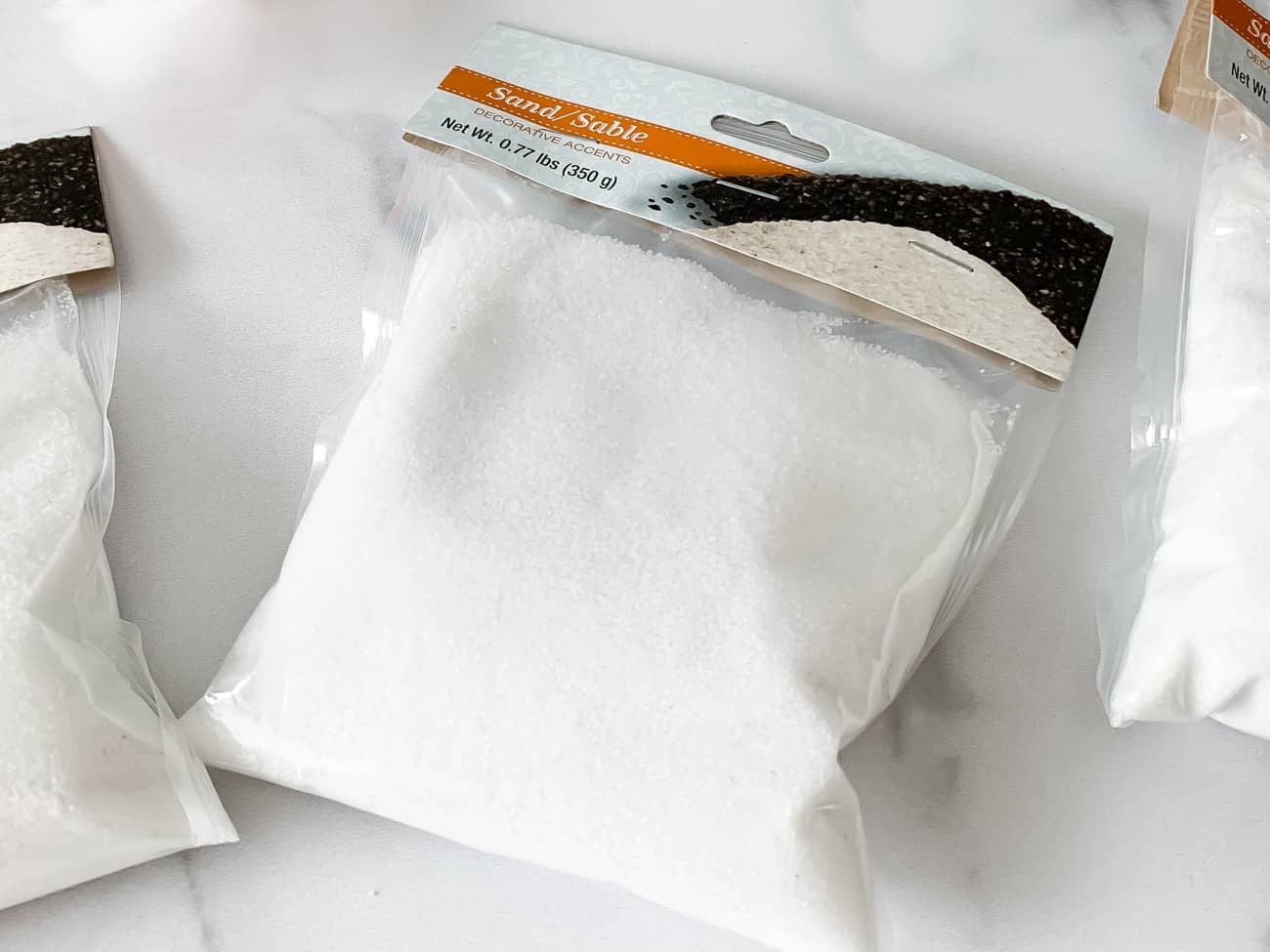 How to make homemade kinetic sand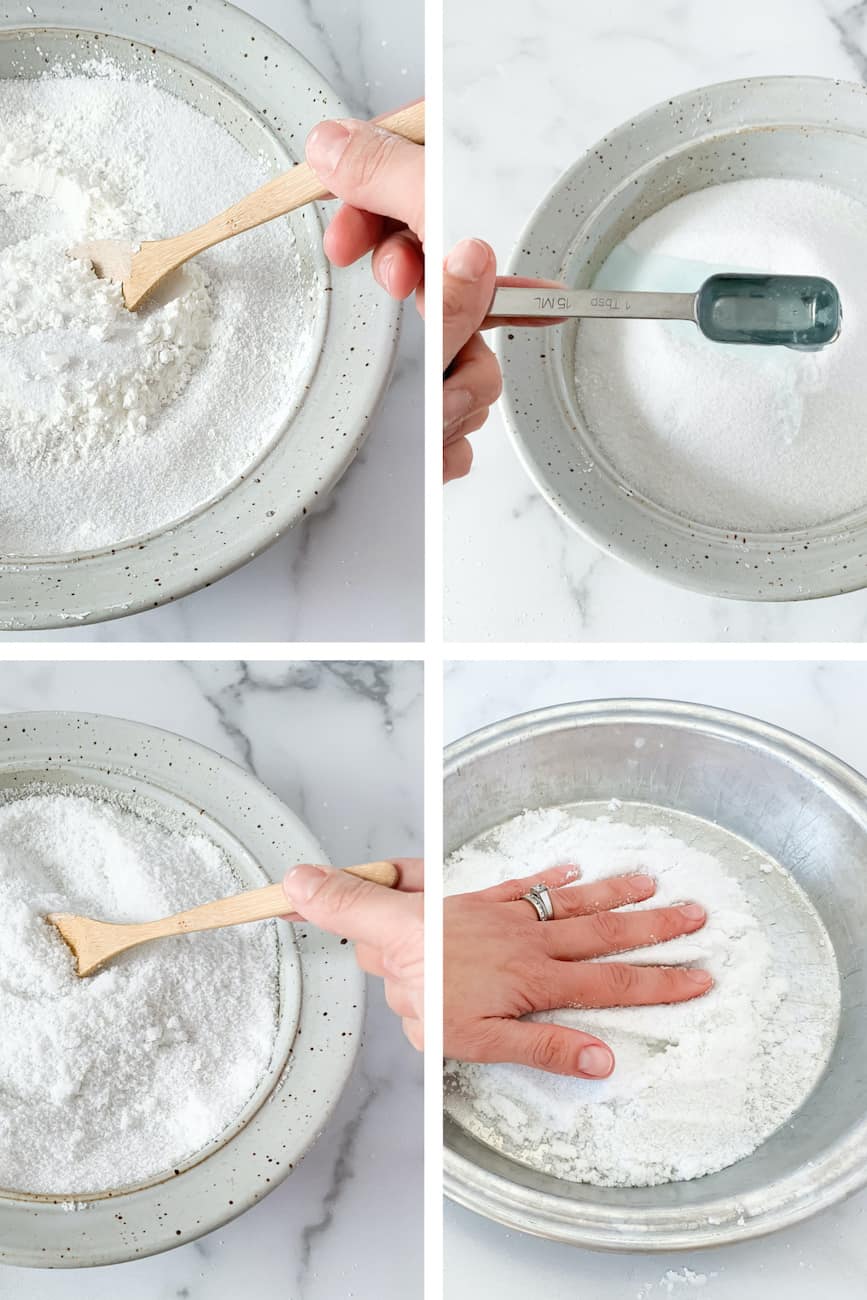 Empty your sand into a bowl and stir in the cornstarch.
Add the liquid soap to your sand mixture.
Stir it all up until it's thoroughly mixed and crumbly.
Add 6 tablespoons of water and stir until it's fully combined. Press a finger into your sand and check its consistency.
If your kinetic sand it too dry, add more water, one tablespoon at a time.
Scroll down to find an easy way to print these instructions and guide you while you're making your own DIY kinetic sand recipe.
I love to hear your feedback, so if you loved this tutorial as is OR made changes, I want to know what you did. Please come back and let me know in the comments.
Tips for this DIY kinetic sand recipe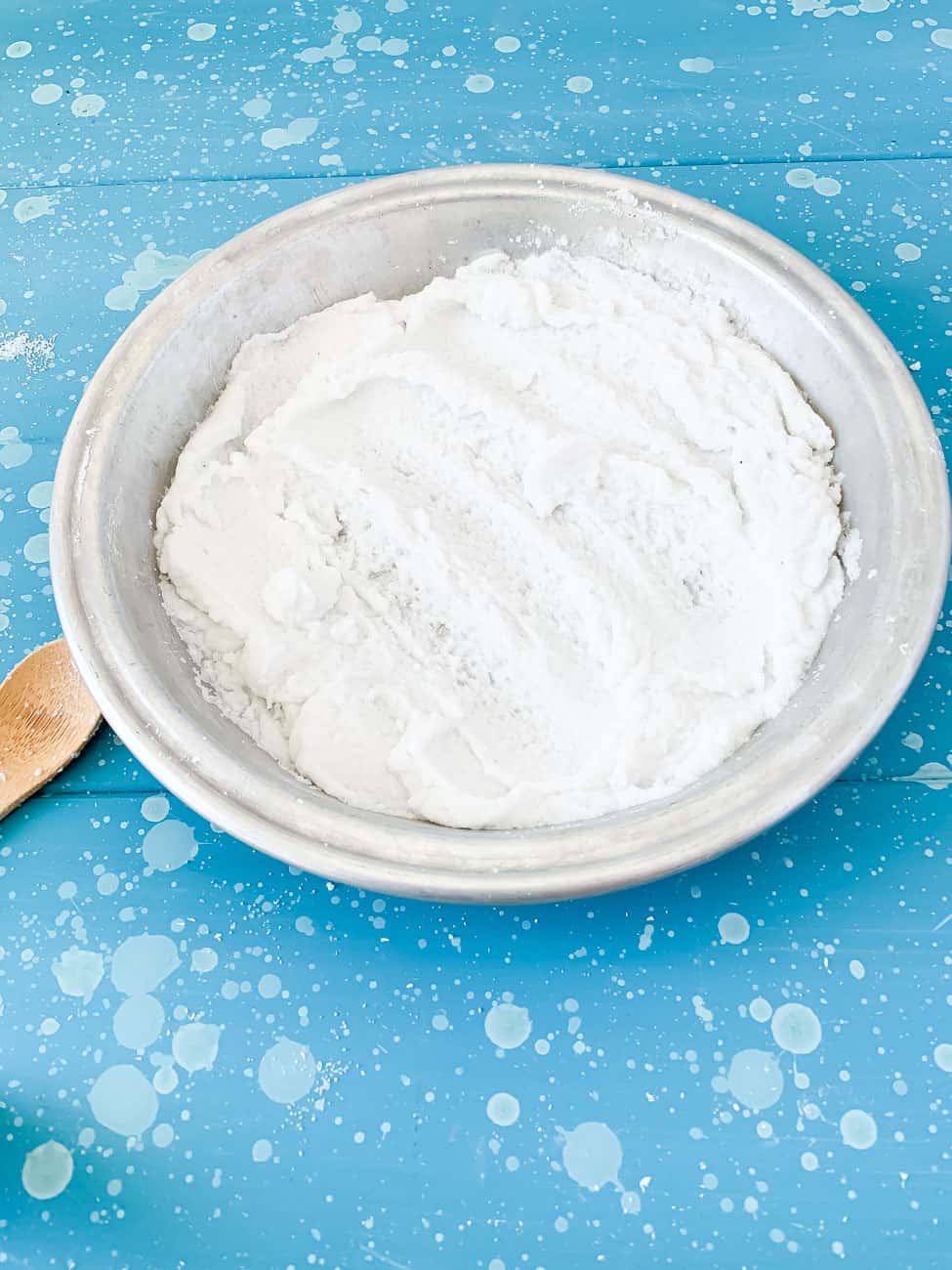 If you add too much water to your kinetic sand, it will be too wet and sticky to hold its shape. Just let it air dry for a few hours or overnight to bring the moisture level down.
If your homemade kinetic sand becomes dry after playing with it, add water. I like measuring it in 1/2 teaspoons or 1 teaspoon at a time, but you can always air it out if you add too much.
If the sand seems to lose its consistency when it dries out, add a drop of soap to the water before you mix it in.
If you like softer kinetic sand, double the cornstarch in the original recipe, or add it in after you've mixed in the water.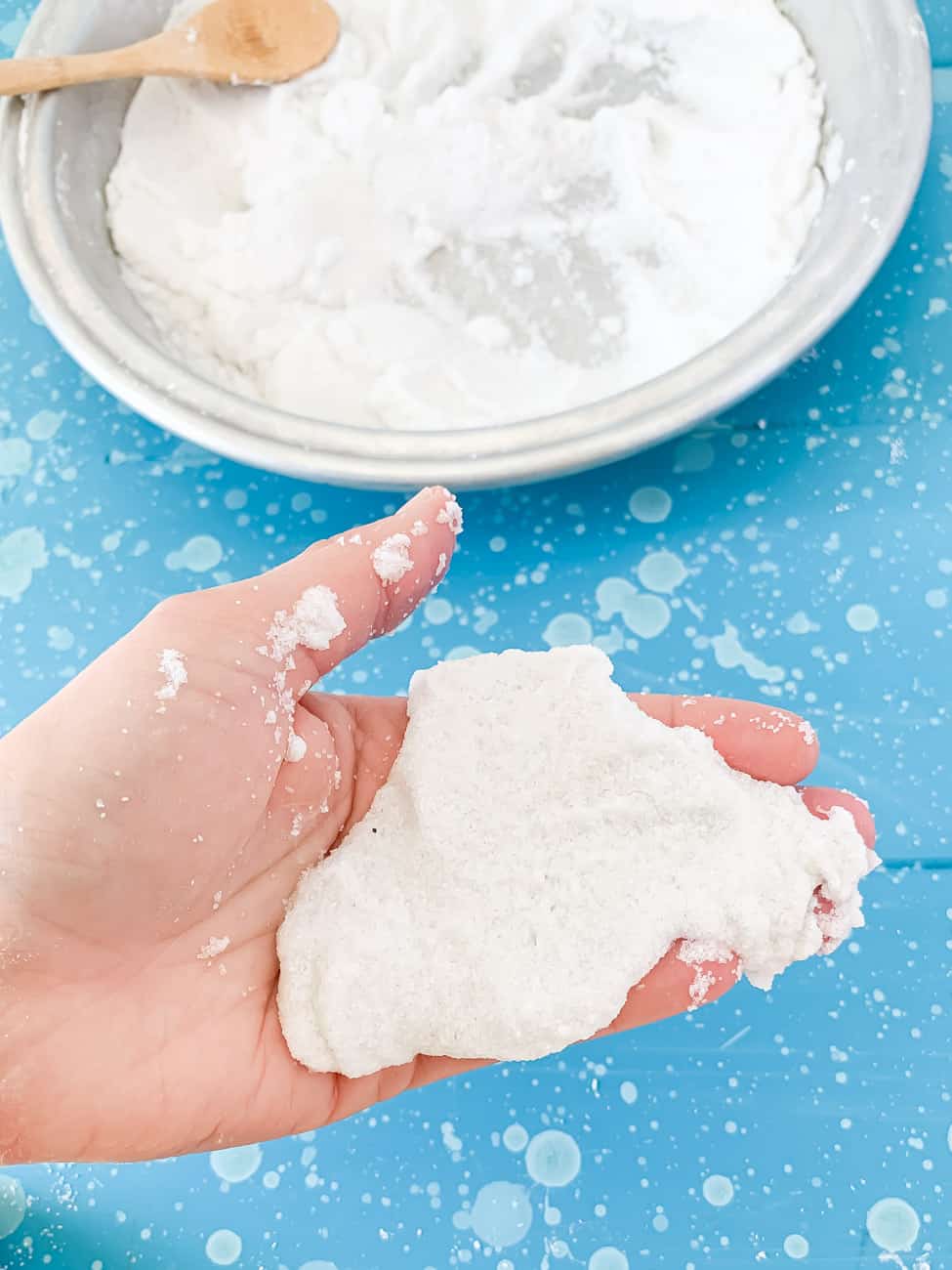 Play ideas for kinetic sand
Put it in a deep baking pan or plastic bin for less mess.
Mold castles with small sand castle shapes.
Slice it using a plastic knife.
Add cars and small diggers for a homemade construction pit.
Press cookie cutters into it.
Shape it into cookies, donuts and bars for a fun pretend bakery.
The possibilities are endless! Tell me how you play with kinetic sand.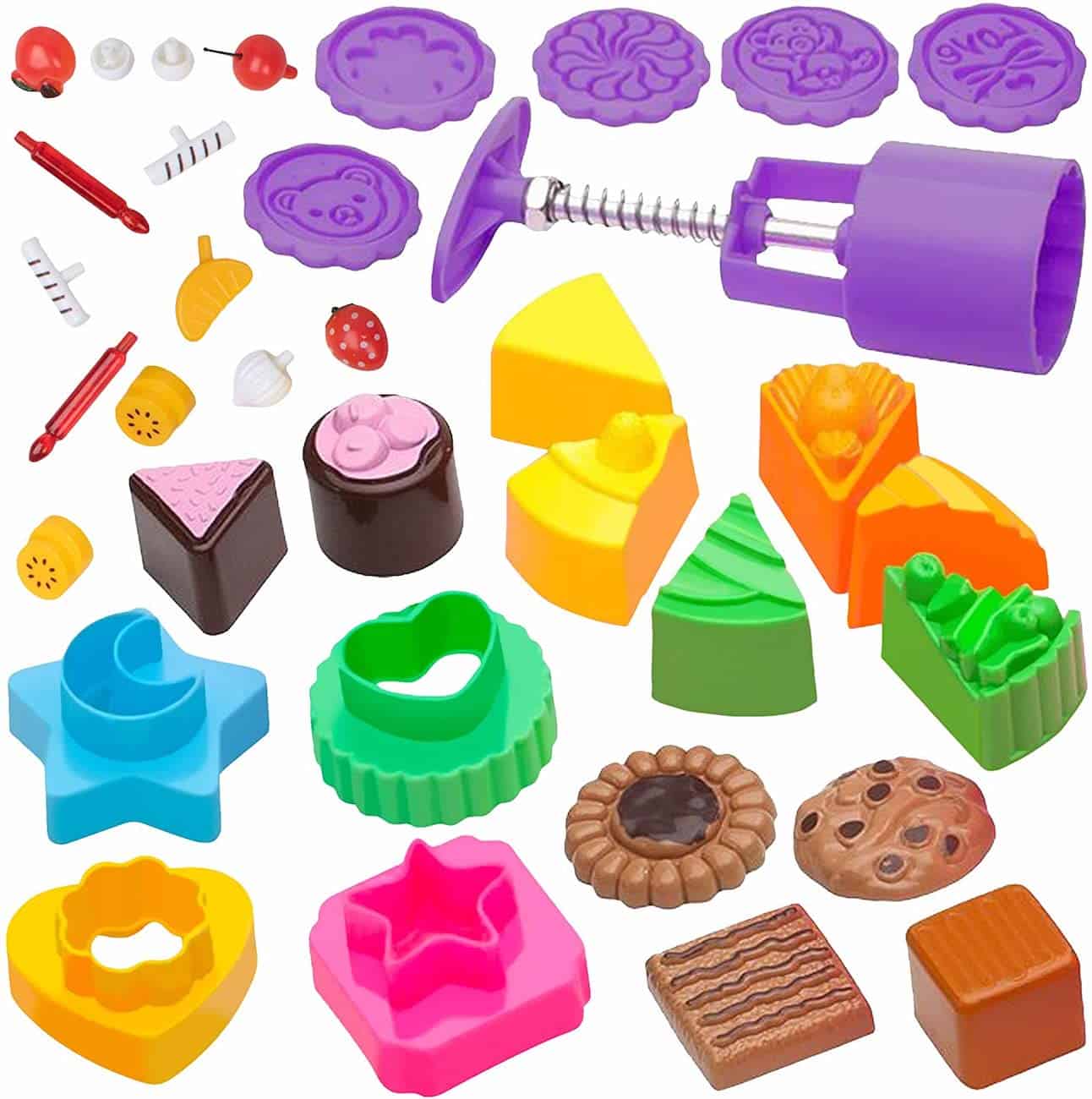 This is a great price for 36 small sandbox toys and molds for sand play!
How to store your homemade kinetic sand
Your homemade sand will keep for a while in an airtight container. I keep ours in the refrigerator to be extra cautious.
If you don't want to make your own kinetic sand, you can always buy it! Check out all the ready made options here!