Easy Apple Pie Filling Recipe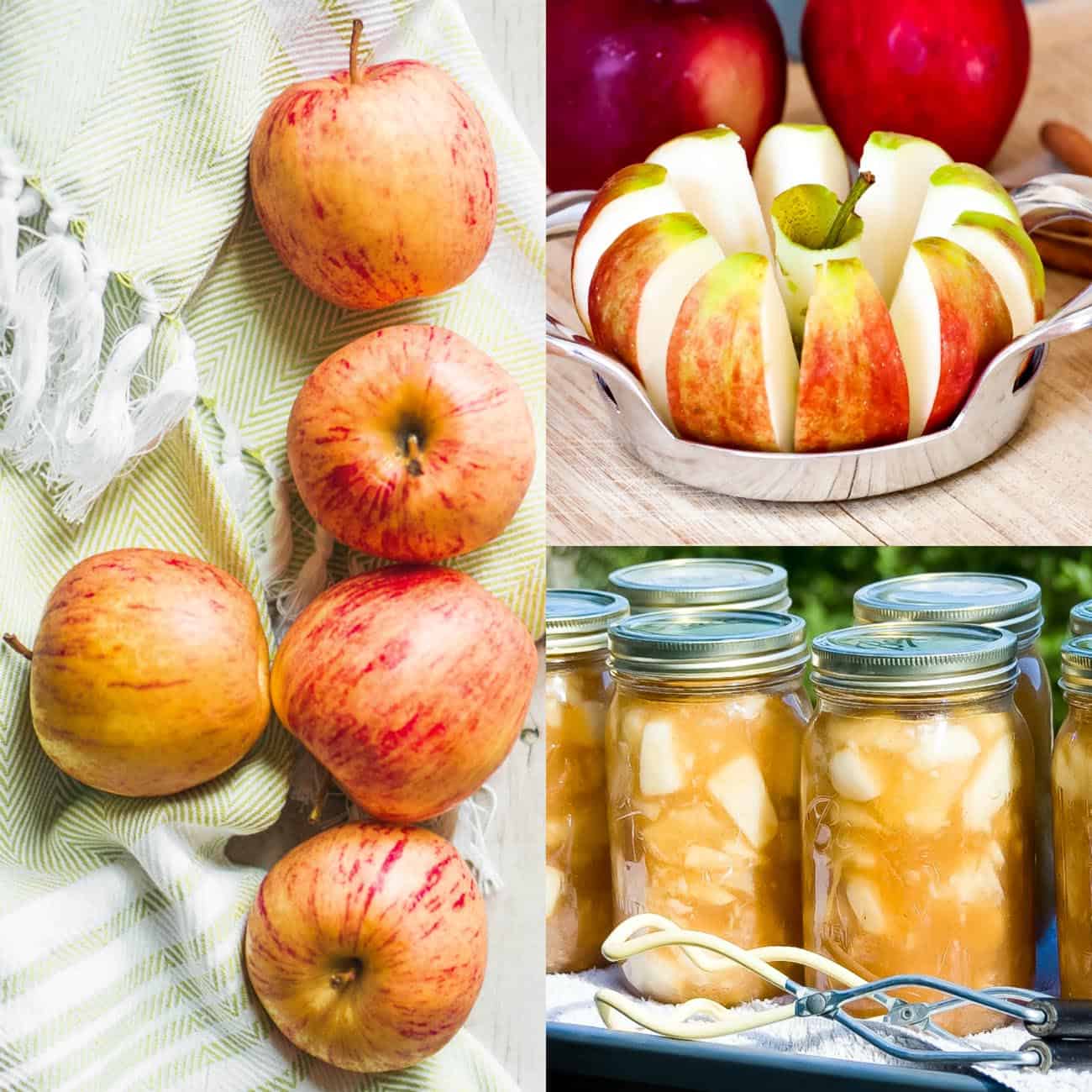 Canning. The thought of preserving fruits and vegetables in a way that doesn't take up freezer real estate truly makes me happy.
Canning also keeps me on my toes! Knowing I have to be extra-diligent and follow a detailed process when canning amplifies the sense of accomplishment once I'm all done.
I've been canning for about 6 years, but I've limited myself to time-tested recipes for salsa, grape jelly, strawberry jam and, after I was presented with a big box of apples from a neighbor's tree and a highly-recommended recipe for apple pie filling several years ago, apple pie filling.
Most people start preserving with simple stuff like jam or tomatoes. I have a surprise for you: there's such a thing as easy apple pie filling. It's the first thing I ever canned, and I've followed the same process over and over again, always with fantastic results!
Share this post by pinning it on Pinterest, then follow me on Pinterest!
I love this recipe because it makes so much more than apple pie! Here's how I use it:
1 jar of easy apple pie filling is enough to make one apple pie.
2 quarts of apple pie filling will make a 9×13 pan of apple crisp. 1 quart will make a 9×9 pan of apple crisp.
Open 1 quart, warm it up and serve over pancakes, waffles, oatmeal, ice cream or even pork chops.
Make a yellow cake mix and stir in a quart of pie filling. Bake in a bundt pan according to directions on the box.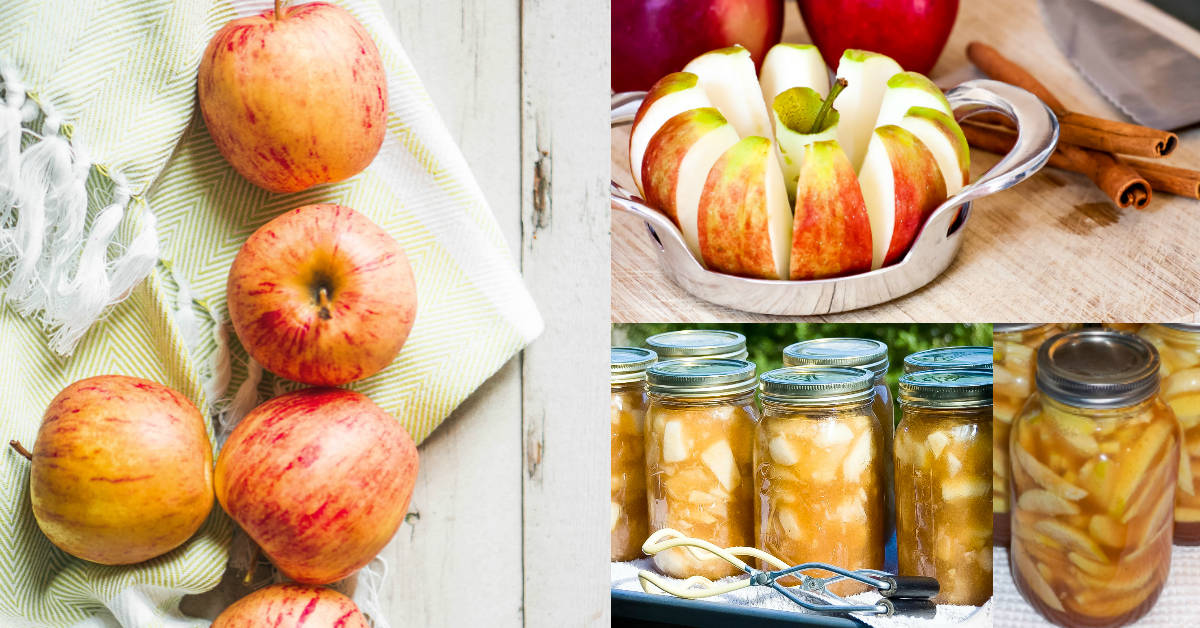 I'm not going to lie: the first time I tried this easy apple pie filling recipe I turned my kitchen into a little apple pie filling factory. I didn't understand that the amount of apples I prepped would make 20 quarts of pie filling! It took a long time. Too long. Probably about 4 hours.
Since that first time, I've scaled down my recipe to make the process faster and easier. In fact, I think that I could honestly make 8-10 quarts of apple pie filling in less time than it's taking me to write out this whole article!
I've been using this easy canned apple pie filling recipe since I started canning, and it's been a huge success every time I've made it.
I do want to note that, since this apple pie filling recipe was first published, the USDA no longer endorses using cornstarch in canning.
The liquid does sometimes separate from the gel if the jars sit for a while, but a quick shake of the jar breaks up the gel. The heat from baking returns the contents to a delicious, syrupy consistency.
Honestly, I've not had any issues in using cornstarch with this recipe, but my lack of problems doesn't mean that you'll get the same stellar results.
The USDA now recommends Clear Jel modified cornstarch instead of traditional cornstarch. A big container of Clear Jel is about $10. Just use 1 cup of Clear Jel instead of cornstarch and make the easy apple pie filling recipe as described.
Here are a few different varieties of clear jel to check out:
King Arthur Flour Instant Clearjel – 8 oz.
Cornaby's Ultra Gel: Instant, Gluten-Free, non-GMO Food Thickener, 1 lb
Medley Hills Farm Clear Jel 1.75 lbs
Hoosier Hill Farm Clear Jel, 1.5 Lbs.
If you'd rather make your canned apple pie filling without cornstarch and without clear jel, you can omit the cornstarch or clear jel from the recipe below and can your pie filling without it.
When you open the jar to use the apple pie filling you'll need to add 1-2 tablespoons of cornstarch to the jar, close it and shake it up to thicken it.
This is not the easiest method. You can't forget to add the cornstarch when you're ready to use the canned apple pie filling. It's also harder to avoid lumps when you're mixing the cornstarch when the apples are already in the syrup,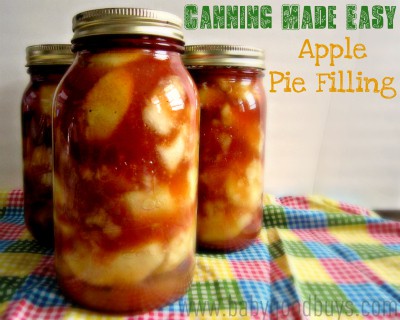 Here's my highly-recommended instructions and recipe for canning apple pie filling.

Easy Canned Apple Pie Filling Recipe
Canning Supplies Needed for Canned Apple Pie Filling
You're going to need 1-quart canning jars, along with lids and rings in the same size. I like this set of 12 because they include all three in the right size. Plus, the wide-mouth jars are nice when you want to dump out the chunky apple pie filling.
You'll also need a large pot (at least 15 quarts) to make sure your jars are fully submerged. I use a 16-quart Le Creuset stockpot, but you don't need anything that fancy! My friend and I used this $20 steel and porcelain canning pot to make a boatload of canned apple pie filling. It would be my #1 choice if I needed a canning pot.
A canning scoop and a jar funnel are huge helps for getting your apple pie filling into the jars. Canning tongs are a must for grabbing hot jars out of boiling water. You could buy them on their own or you could spend a little more and get the funnel, tongs and several other helpful tools in one set.
You'll also need a big bath towel to make sure your hot jars have a soft place to land and cool.
Here are the supplies I recommend for when you make canned apple pie filling:
Ball Wide Mouth Quart Jar, Set of 12
Granite Ware Steel/Porcelain Water-Bath Canner with Rack, 21.5-Quart
Norpro Canning Essentials, 6 Piece Set
Prepworks Canning Scoop
Canning Prep: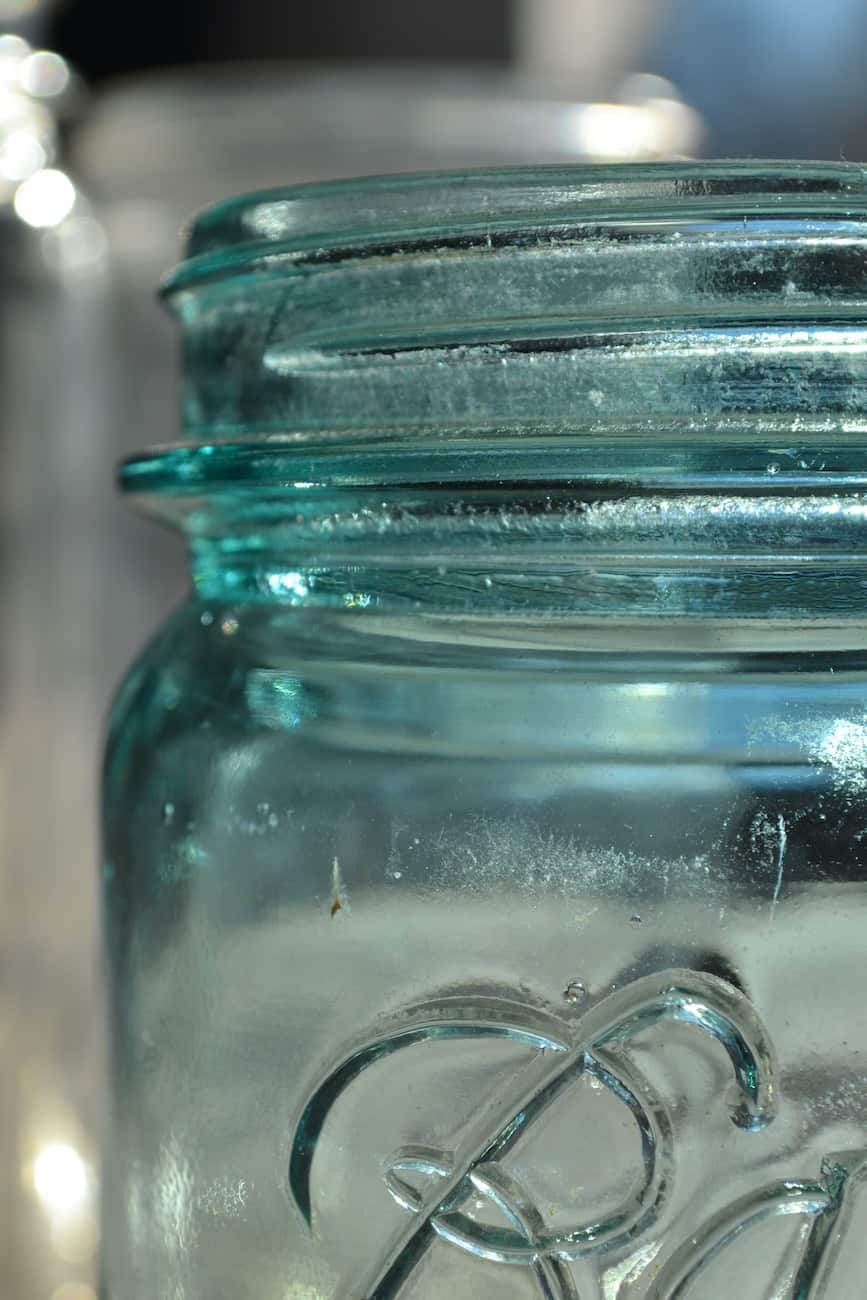 Thoroughly wash your jars and rings in hot soapy water and set them on a towel to dry.
Fill your canning pot halfway and put it over high heat on the stove.
When the water gets to a simmer/boil, submerge the jars, lids and rings for at least 30 seconds to sterilize them.
Pull them out of the water with tongs or a magnet and put them on a towel to dry.
Leave your water on the burner so it's ready to go when you're ready to start canning.
Ingredients for canned apple pie filling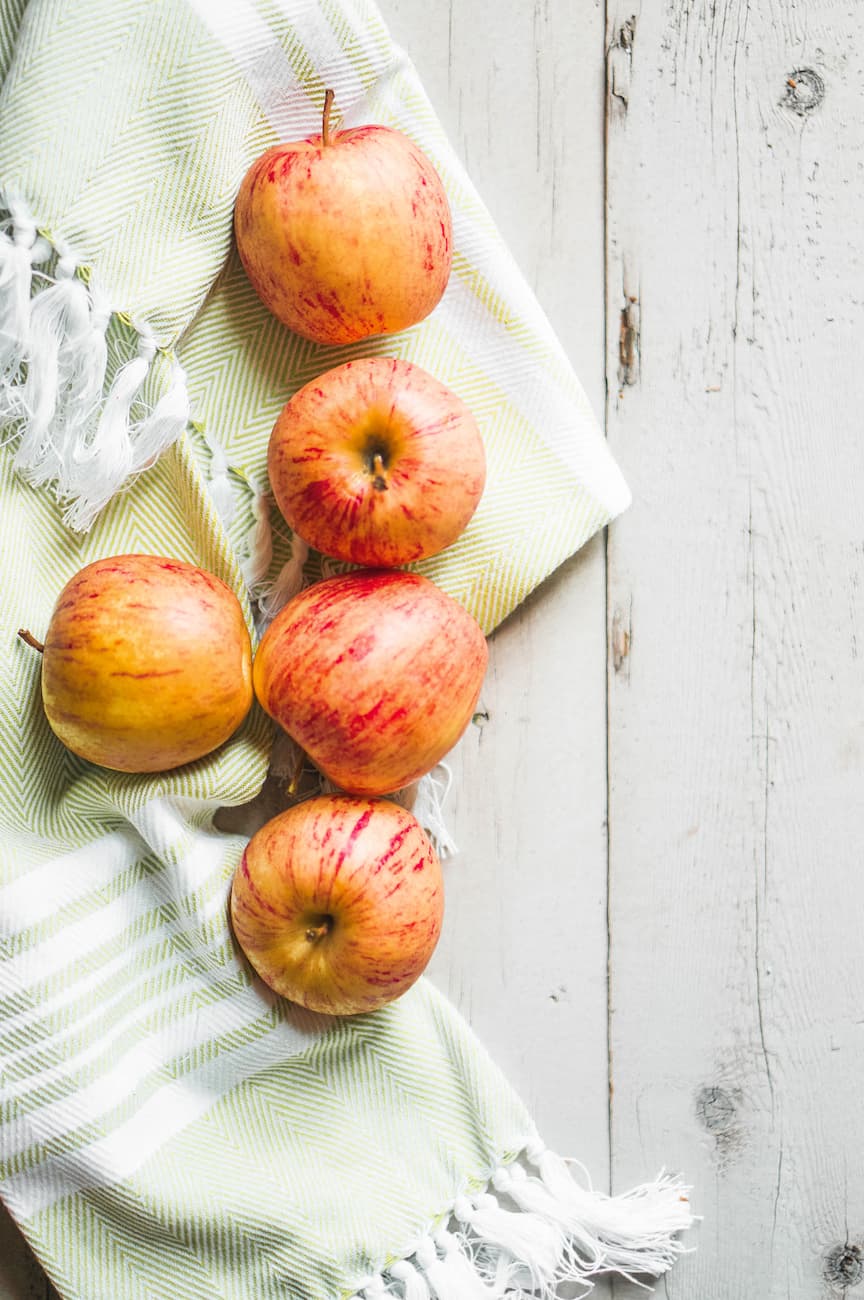 4 1/2 cups white sugar
1 cup cornstarch 1 cup ClearJel modified cornstarch
1 tablespoon ground cinnamon
1/4 teaspoon ground nutmeg
1 pinch ground cloves (optional)
2 teaspoons salt
10 cups water
3 tablespoons lemon juice
6 pounds apples, peeled and cored
Making the Homemade Apple Pie Filling
In a large pan over medium heat, mix sugar, salt, cinnamon, cloves and nutmeg. Add 5 cups water and mix well. Cook and stir constantly until sugar is dissolved.
While the first mixture is heating, whisk the other 5 cups of water with the cornstarch in a separate bowl until thoroughly mixed.
Add the cornstarch mix to the sugar and spice mixture and continue heating and stirring until the mixture is boiling, thick and bubbly. Remove from heat and add the lemon juice.
Fill your jars halfway with sliced apples. Ladle the syrup over the apples, then add more apples to about one inch from the top of the jar. Add more syrup until the apples are covered, but leave at least 1/2 inch of room between the filling and the jar top for  expansion.
Slide a thin plastic, silicone or wooden knife around the sides of the jar to remove air bubbles, then put the lids and rings on the jars.
Add a few cups of cold water to your boiling water bath to equalize the water temperature to the temps of the filled jars. Place jars in the water, making sure there is enough water to cover the jars with at least a 1/2 inch of water.
Bring canning water to a rolling boil. Once the water is at boiling, let the jars sit for 25 minutes.
Remove the jars and place on a thick towel to dry. As they cool, the lids will begin to make "popping" sounds as they seal up.
After they cool, press down on the top center of each of the jars to make sure the lid doesn't pop up and down. If it does, the jar wasn't properly sealed.
Solutions to possible canning problems when canning apple pie
If your jar didn't seal during the canning process, don't worry. Remove the ring and the lid, clean all around the top and rim of the jar and reposition both. Then repeat the process with a boiling water bath.
Don't feel like reprocessing the jars that didn't seal? Just throw them in the fridge and remember that the apple pie filling won't keep nearly as long as the stuff that was properly sealed and canned. Use it within a week or two and you'll be fine!
You can also store the prepared apple pie filling in ziplock freezer bags and freeze for a few months.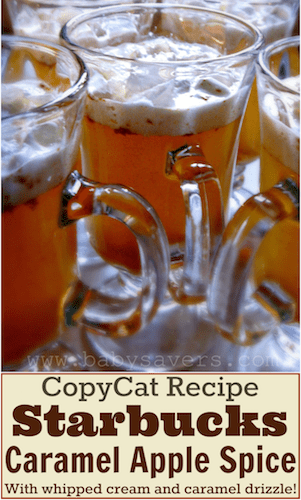 If you're in the mood for more apple goodness don't miss my Copycat Starbucks Caramel Apple Spice recipe!

Want more fall baking recipes? Check out my Cake Mix Pumpkin Bread. It's so easy and so delicious!