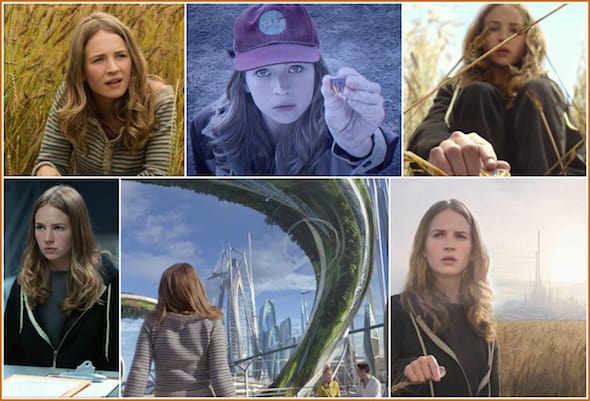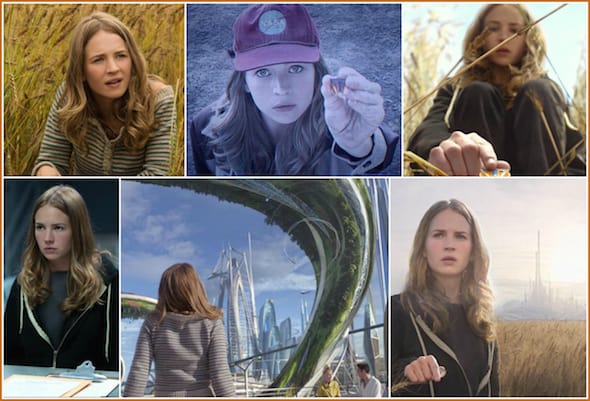 If I had to identify the most enthusiastic, energetic and passionate celebrity interview I've ever done, it would have to be the most recent one: Britt Robertson of Disney's Tomorrowland!
The moment Britt Robertson greeted the group of 25 bloggers interviewing her for the Tomorrowland press trip she said, "Props to you guys for being so welcoming! That's so nice. Thank you! Hi!"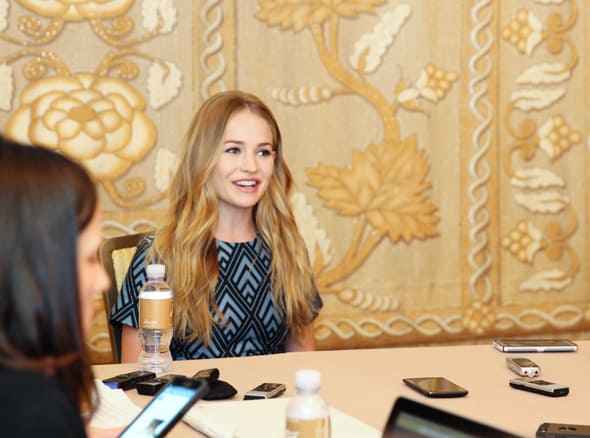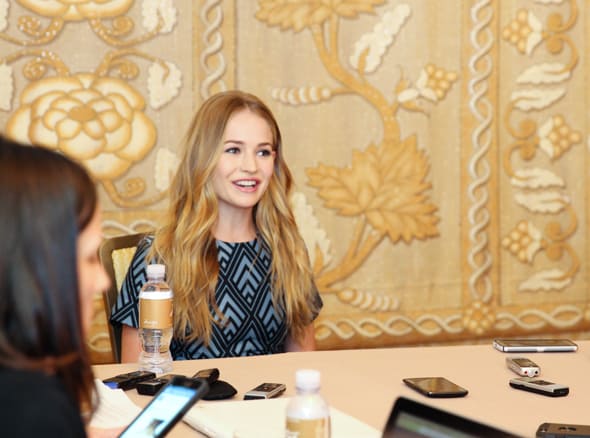 Photo credit: Louise Bishop, momstart.com
That enthusiastic and gracious greeting set the tone for the interview, where she proved to be a down-to-earth and mature 25 year-old with an insanely positive attitude about everything!
In Tomorrowland, Robertson plays Casey Newton, a bright, optimistic teen bursting with scientific curiosity.

She embarks with Frank Walker (played by George Clooney) on a danger-filled mission to unearth the secrets in an enigmatic place somewhere in time and space known only as "Tomorrowland."

What they must do there changes the world and them forever. 
Here's a quick glimpse at Casey Newton in Disney's Tomorrowland:
My Interview with Britt Robertson
What was it about Tomorrowland that drew you to it? 
The story itself is really sweet. It's an original idea and it's something that I had never thought about.
The themes of the movie really cover the future and how we look at it. How we, as a society, can actually influence our future and make it the world we want to live in. I thought that was a really powerful message. 
How did you feel about being the hero of the movie? 
It's a really great thing to be the hero of a movie like this. It's a Disney film! I found it really intimidating be a young woman and carry a movie like that.
Luckily, Brad Bird is such a wonderful human being and he's a family man. He understands people on a very real level, so he gave me the encouragement to be brave and take it one day at a time so I wasn't too overwhelmed by being the hero.
How much of you is there in Casey Newton? 
I think her mindset was very different from mine, not so much anymore because I've adopted a lot of her traits. I think she's a cool chick!
Prior to Tomorrowland, I always looked at the future as being this ominous thing. It was kind of daunting in this day and age to be so young in this world knowing what it could bring with everything that's going on in the world.
Once  I read the script and I realized so many things that I hadn't before.
What was it like for you to work with George Clooney?
Going into it, I had all the expectations of working with a person like that, a movie star.
If I was George Clooney, I don't know that I would be able to handle it as well as he has and that was so surprising to me. He's just completely himself. He hasn't been lost in the process of becoming George Clooney.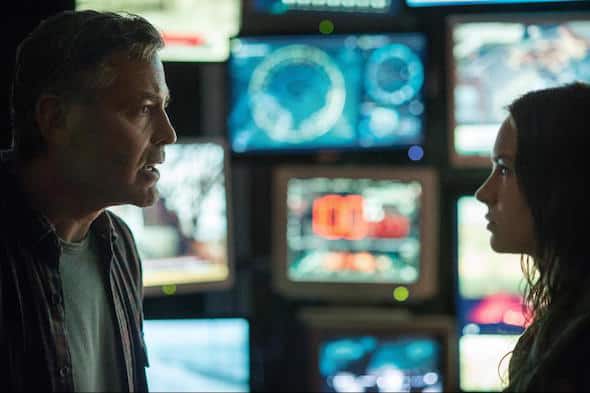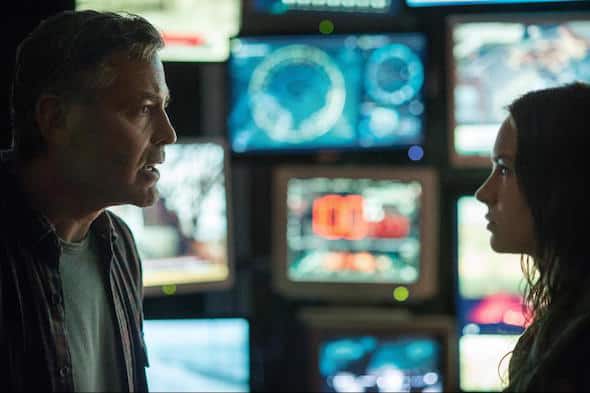 George Clooney is still the person he wants to be. Working with him made me realize you can still be who you want to be in this industry. You don't have to be tainted by the process or the people. He's so professional and I learned a lot from him.
How was it working with Tim McGraw?
It was so cool! I mean, I love Tim McGraw like nobody's business! I'm a huge country fan.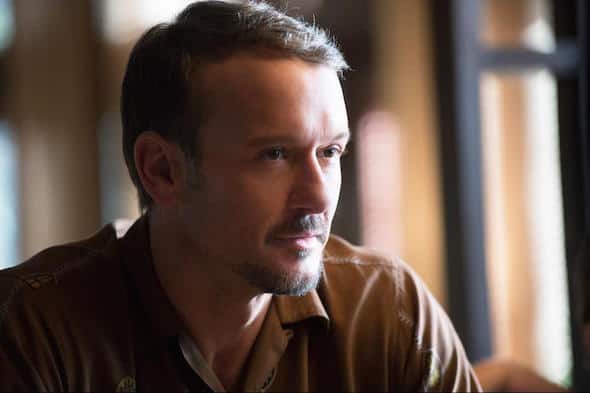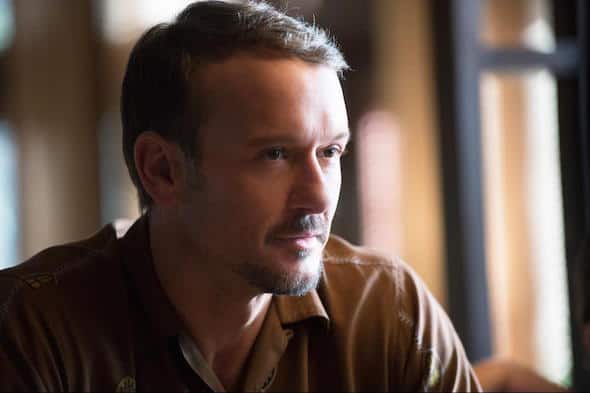 When I first met Tim McGraw, I attacked him. I was like, "You have no idea how much I love you. I love your music, I love your wife! I think you're the coolest!"
He was such a sweet man and he's a family man. He has three daughters and just hearing his stories about them was really sweet. I got to pretend I was his daughter for a second, so that was nice.
Raffey Cassidy [plays Athena in Tomorrowland] shared that you're her role model. What did you learn from Raffey being in one movie with her? 
What? She gives me chills!
Brad Bird is so involved and he has so much direction in the [moviemaking] process. As an actor, you're used to taking the direction and making it your own. I remember trying to do that a lot of times and he'd be asking very specific things of me. I'd have a conversation with him about it.
Then I would watch him give Raffey direction and all she would say is, "Okay." every single time.
I was like, that's how you take direction. You just say, "okay" and you do it and you're professional. So I made a pact with myself from that point forward:
I'm going to do what Raffey does and I'm just going to say "okay" and I'm going to give it my best shot. Whatever Brad asks me to do, I'm just going to do it.
It actually really worked out for me by the end because I just completely trusted Brad. I knew that his vision was the vision we were going to bring to life.
So that was Raffey's professionalism and spirit throughout the entire film. No matter how long the day was, no matter what they were asking of her, she just did it. She did it to the best of her ability and that was a huge a lesson for me.
We heard that George Clooney did some practical jokes on the set. Do you have any of those stories? 
It wasn't like full-on pranks where there's something like a pig in my trailer one day. Because THAT wouldn't go over well. I don't think it would. I don't know. I mean, I like pigs. But it would be complicated with my wardrobe and whatnot!
I don't recall a lot of the jokes, but I do remember that there were so many times [George Clooney] would try to convince Raffey [Cassidy] to be a diva or fake smoking a cigarette. Or he would just teach her really naughty things. He was always very silly like that.
Tell us about working with Hugh Laurie?
Hugh Laurie is just such a gem. I was often in the makeup trailer when he was going through hair and makeup and every day he just had a new fun fact about life. But not even a fun fact! 
He would tell stories and theories on life. He's really informed of everything that's going on. I sort of looked at him like a book of knowledge. 
Hugh Laurie is also really talented. I would play music in the trailer and I loved hearing him appreciate it so much. 
He played the piano at a bar when we were in Vancouver one day! Because he can play the piano! He's very talented musically, and I just wanted to see him perform.
The one day that I could have gone I ended up having to stay for stunt training. But I will get to him one day! I've got to get to one of his shows! I encourage you all to go to one of his shows if you can. He's incredible!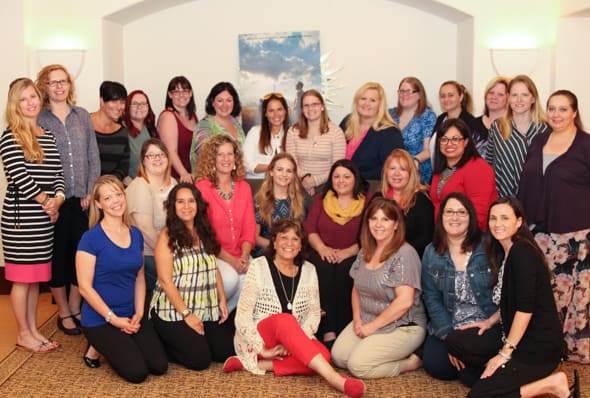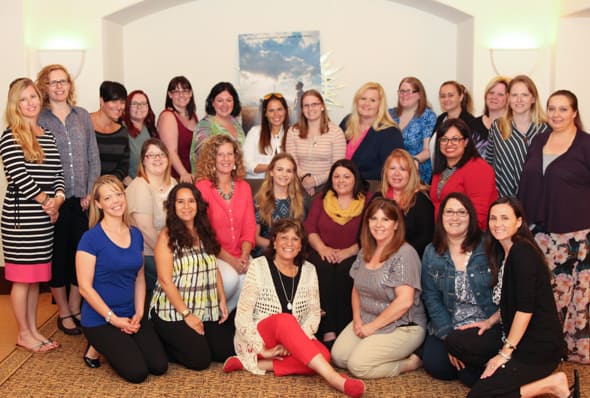 Photo credit: Louise Bishop, momstart.com
It usually takes me until a day or two after an interview to actually get the stars out of my eyes. Only then do I really process what was said and how he or she portrayed himself.
Looking back on this interview, I have to say that Britt Robertson is even more amazing than I thought immediately after meeting her.
She's a smart, articulate, interesting and entertaining woman who seems to know exactly who she is and why she does what she does. I think I could have asked her questions all day, and I'm pretty sure her answers would have entertained me the entire time!
Tomorrowland starring Britt Robertson, George Clooney and Hugh Laurie opens in theaters everywhere on FRIDAY May 22, 2015.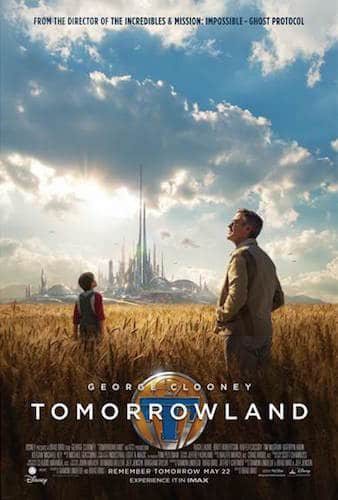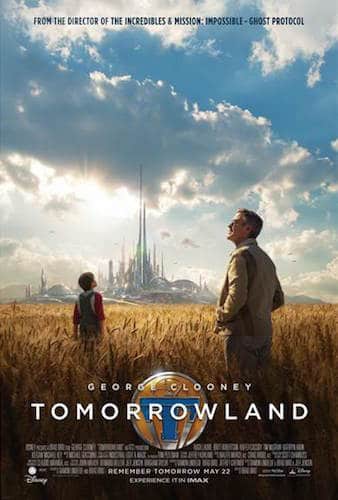 Check out the newest Tomorrowland trailer here:
Visit the official Tomorrowland site, get your Tomorrowland movie tickets and follow the movie news on these social media channels: 
Disclosure: Disney flew me to Los Angeles to participate in this press junket and other events related to the promotion of Tomorrowland. Expressed opinions and all experiences are my own.